SOCP Baby House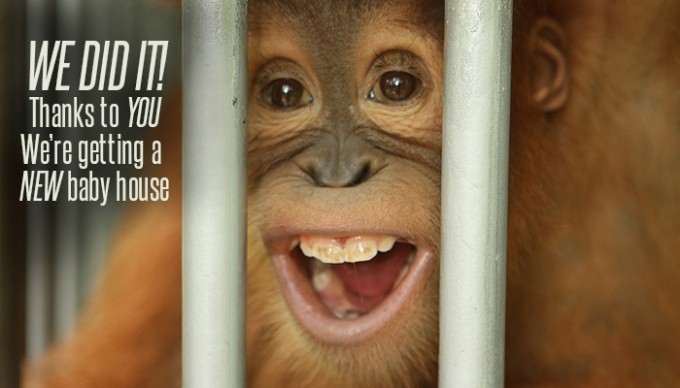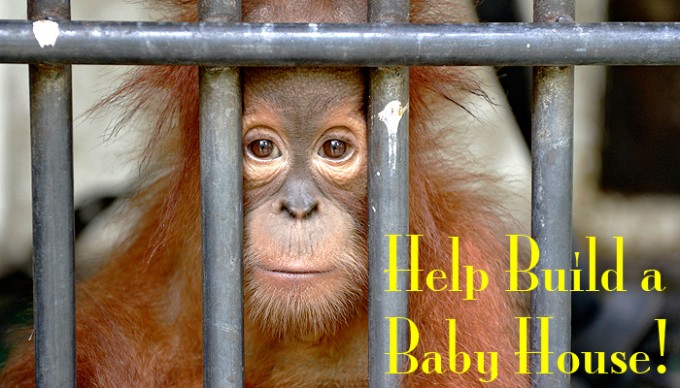 The SOCP Baby House now has its own Facebook Page! Visit the page!
(link opens in a new window) Please LIKE & SHARE!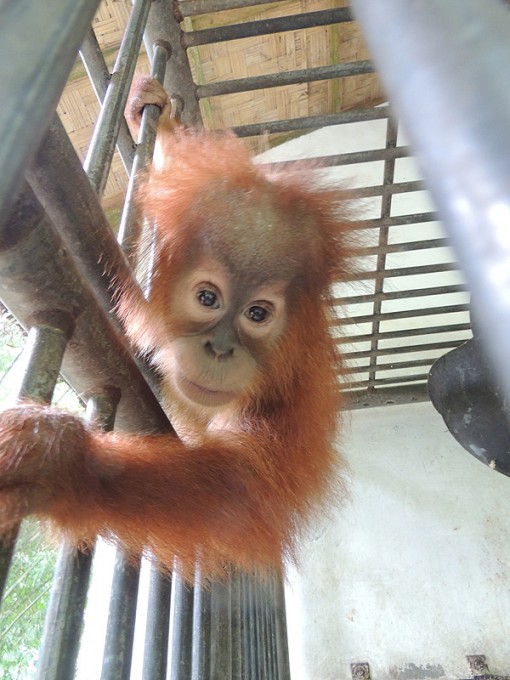 Due to an increase in deforestation and expansion of oil palm plantations into previously forested areas, the SOCP Quarantine Center is receiving increasing numbers of orphaned babies under the age of 3. In the past twelve months 5 orangutan babies have been confiscated and they all need 24-hour attention and care.
The Baby House is a place where the staff is able to give special attention to these young infants and teach them how to climb, build nests, feed independently and socialize with other orangutans. At night they sleep in hammocks, which mimic a nest, so they are used to what conditions are like in a real nest, off the ground and in the trees.
Once the orangutans are a bit older and more independent, they will be moved as a group to the socialization cages, where they enter the next stage of development.
Learn more in our gorgeous Baby House brochure. View and Download the brochure.
*Shout out to Alison Thompson for designing the brochure!
MEET THE RESIDENTS
Siboy: (1 yr) – Came from Rawa Singkil, Aceh in April 2014
Gokong: (3 yrs) – Came from Aceh in 2013
Mendebu: (4 yrs) – Came from Mendebu village in Kutacane, Aceh in January 2014
Megaloman: (2 mo) – Came from Kuatcane, Aceh in May 2014
Genung: (4 yrs) – Came from Genung Jaya village in Aceh in May 2014
Rahul: (7 yrs) – Came from North Sumatra. Disabled & will require permanent sanctuary care

RUNNING OUT OF ROOM
These orangutan infants are currently being placed in the vet house and the isolation cages because the conditions of the Baby House have deteriorated rapidly in the last 12 months. It is now unsafe to keep the animals in during the day due to the humid weather and the lack of circulation. The roof has rotted out, doors have rotted and the indoor facility remains wet most of the time-- creating moldy unhygienic conditions. The outdoor cage has also started to rot.
The orangutan babies are now forced to remain in small cages, which do not meet their development needs. Major renovations are needed in order to improve welfare standards and make the Baby House once again suitable for the new group of babies.
It is critical to ensure that conditions are optimal-- meeting welfare standards so that the babies can be safely kept without issues of rust or rot being consumed or a risk of injury. It is also crucial that the babies have a proper space in order to learn the skills required before they move to the socialization cages with the other orangutans.
SOCP is seeking funds to undertake the redevelopment of the existing Baby House in order to make it a new, clean, sustainable and safer facility for young infant development. We need YOUR help to build the new Baby House! Contributions made via this button will be allocated to SOCP for the new Baby House.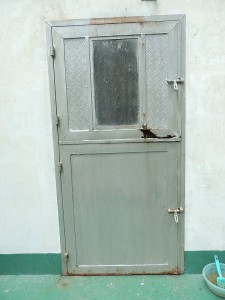 Home Improvement
Repairs inside the Baby House
• New roof – extend the roof to attract more sun light into the house. Put in sunroof areas to prevent dark places and humid conditions are able to dry out.
• Put in place new nylon doors as opposed to metal doors – to prevent rust and longer quality of life.
• Windows are transformed to open as opposed to being closed. They are able to increase air circulation. Windows on the back of the wall in the baby house can also be opened during the day to increase air circulation.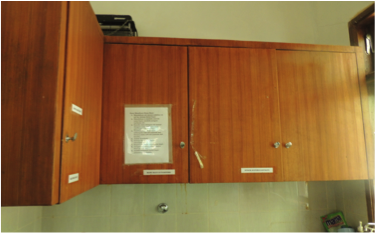 • New aluminum keeper access doors to the outdoor cage.
• Freshly painted inside.
• Kitchen facilities renovated – doors and cupboard spaces opened up to prevent damp conditions inside the cupboards. All milk storage; blankets and baby products are kept in plastic tubs to prevent wet conditions.
Repairs outside the Baby House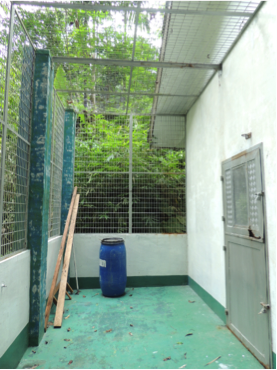 • A mesh floor is put in place so it prevent babies coming to the ground and interacting with the food, feces etc.
• New nylon slides in place to transfer orangutan babies. *These have started to be installed
• New steel mesh nests for the babies to sleep in – these will be given fresh leaf each day so they can start to build nests.
• Newly painted walls
• Concrete slab & biofiltration system placed under the mesh floor – so it can be cleaned and the health can be managed.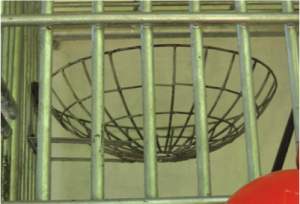 • New extension cage added to the small cage. This is for slightly larger orangutans which can be housed outdoors (not yet ready to transfer to the socialization cage) and begin to learn how to be more independent without keeper interference. This will enable SOCP to house two groups of orangutans during their initial years of learning and development.
---
Visit the SOCP website to learn more about their phenomenal work.