Rickina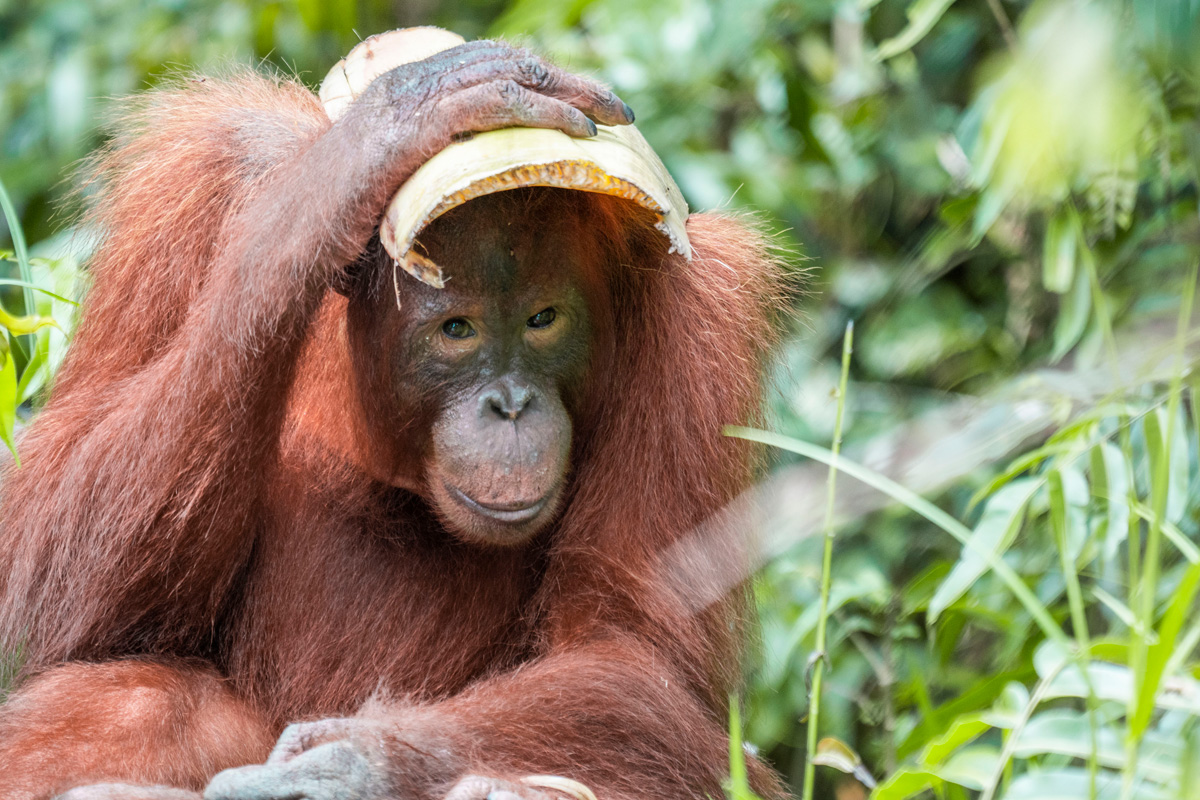 MEET RICKINA – A MEDIA SENSATION
Background Story
Rickina was rescued in the capital city of Pontianak from a man who claimed he had encountered a mother orangutan with a baby in the forest, and that the mother was so startled that she abandoned the baby and ran away. The man said he picked up the baby and, in doing so, apparently caused a gaping wound on her head with his machete. Nothing about this story makes sense. A mother orangutan would never abandon her baby, and machete wounds do not happen by accident. It is clear that something very traumatic happened to this little girl. The baby, later named Rickina, was taken to the International Animal Rescue (IAR) center in August 2012 when she was about five months old.
Rickina Today
Rickina is lovingly cared for at IAR's Orangutan Rehabilitation Center in Ketapang, West Kalimantan (Indonesian Borneo). She has been steadily progressing through the levels of Forest School, learning and practicing survival skills. Rickina has spent years rehabilitating on islands on the grounds of the IAR center. On the islands, Rickina has lived with many other orangutans, many of whom became her friends. Rickina loves to explore and find new places to hang out and watch the world. There is more to Rickina's story – privy to only her adoptive parents! Adopt her today to learn what's next for Rickina!
As a baby, Rickina became an internet sensation with more than 5 million views on YouTube!