BOS Orangutan Releases: Justin Makes a Move on Anna Friel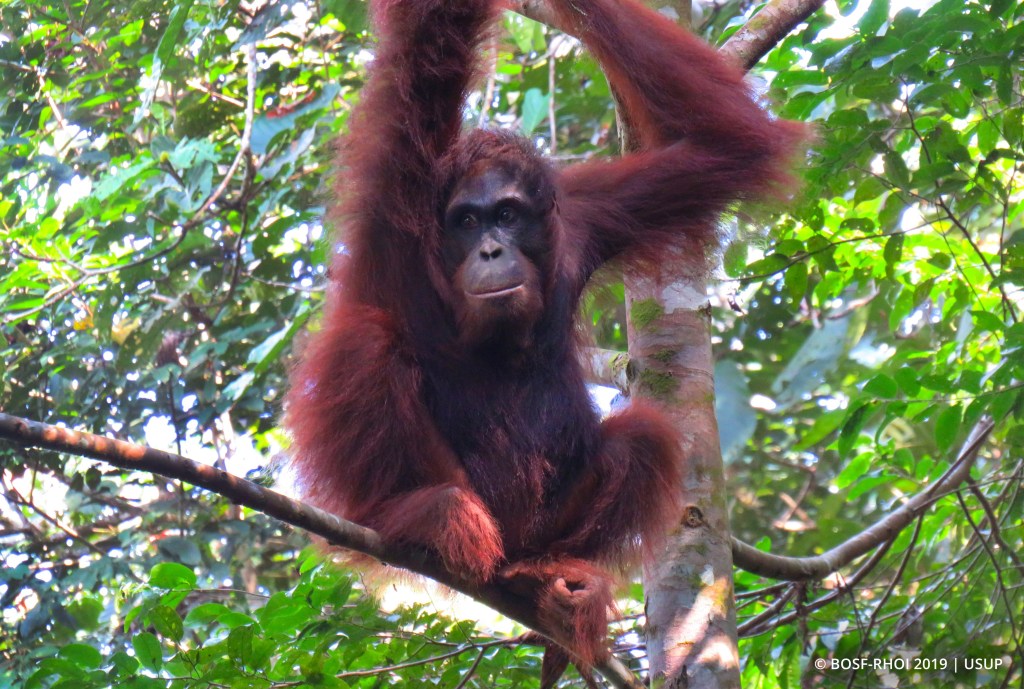 Text by: BOS Foundation PRM team in Nles Mamse Camp, Kehje Sewen Forest
August 22, 2019 — Our Post-Release Monitoring (PRM) team from Nles Mamse Camp is currently conducting nest-to-nest observations on the four orangutans we released to the Kehje Sewen Forest in July. During recent encounters with the four – Mori, Anna Friel, Elder, and Edgar – our team was also fortunate to observe Justin, a 12-year-old male who was released in April 2017.
Merely days following the latest release in East Kalimantan, Justin was first spotted while the team was observing Elder. At the time, Justin was seen trying to pursue Elder, who was clearly not interested. It took some time for Justin to accept Elder's rejection and finally move on to other jungle activities.
Read also : Elder and Her Obsession
Sometime later, the team was busy observing Anna Friel, another female orangutan who was released alongside Elder. On that day however, it was not only the PRM team watching Anna Friel, Justin was also paying close attention to her!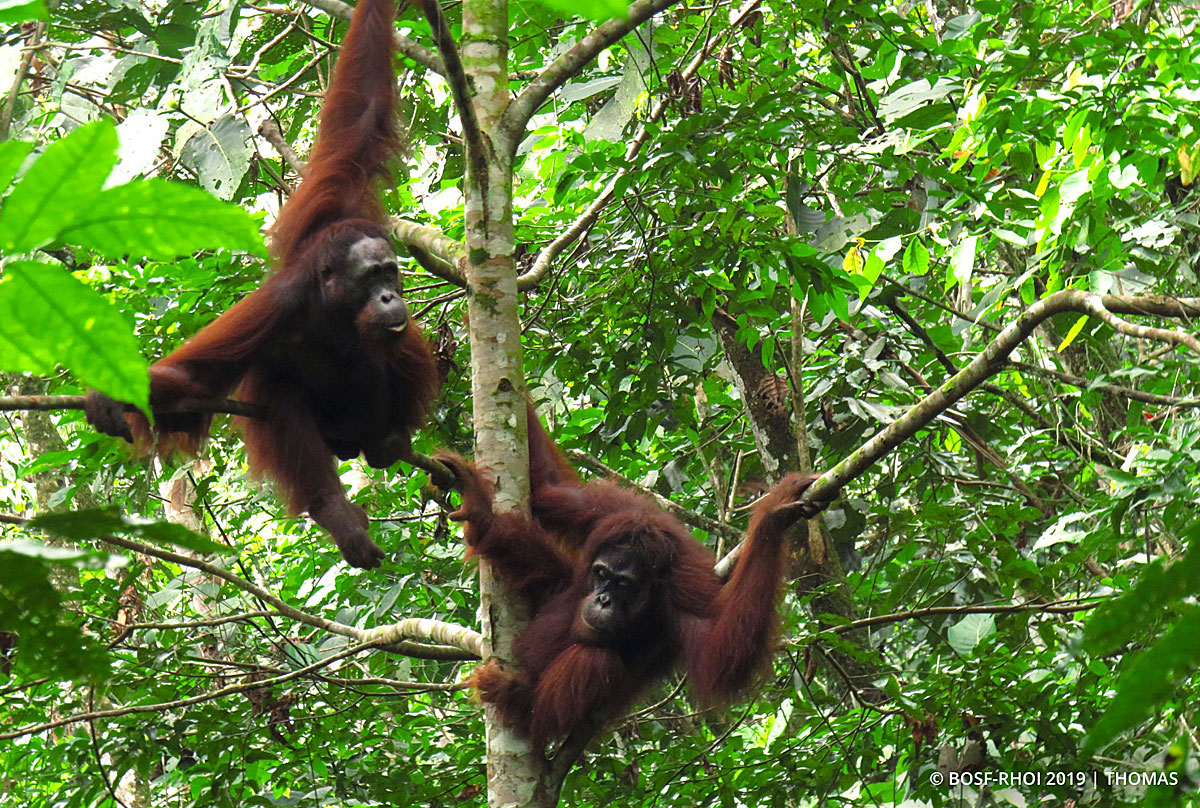 Justin and Anna Friel
Earlier that morning, when Anna Friel had finished foraging for breakfast, Justin had suddenly appeared and calmly sat next to her. Initially, Anna Friel did not seem to mind, but still, she failed to acknowledge his presence. When Justin moved to approach her, she quickly travelled away, showing no interest in him. Determined Justin endeavoured an approached yet again, but, once more, Anna Friel moved away from him, even further this time.
Justin's repeated attempts to connect with these recently-released females is indicative of a young male seeking a potential mating partner. This is completely normal behaviour for male orangutans like Justin in the age range of 10-15 years, as this is the stage when males typically become more engaged in social activities in order to find a young female: A male can approach a female and travel together with her through the forest for a few days to bond, with the final aim of copulation.
After hours of being stalked by Justin, Anna Friel slowly started to accept his company and allowed him to move around the canopy with her and eat together. Perhaps Justin saw this as an opportunity, as he started to initiate physical contact with her, but still, she did not allow copulation.
When the PRM team completed the day's observations, Justin had yet to win over Anna Friel. However, the two were still together when the team left the forest, building their nests next to each other for the night.
We continue to root for Justin to gain Anna Friel's attention in hopes that we will have another wild-born baby next year!
The Orangutans Need Your Help!
Please make a donation to the Borneo Orangutan Survival Foundation today!
THANK YOU SO MUCH FOR YOUR SUPPORT!
{:(|}