BOS Orangutan Releases: Justin's Persistence Finally Pays Off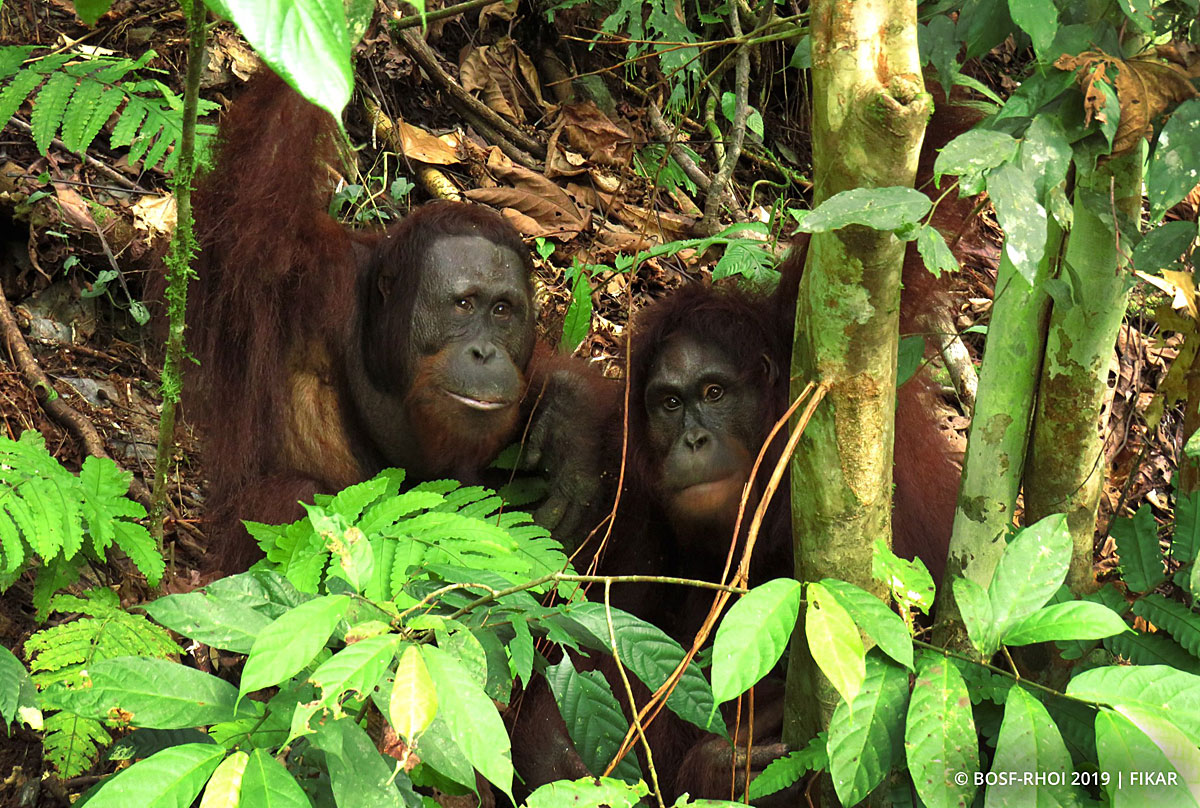 Text by: BOS Foundation PRM team in Nles Mamse Camp, Kehje Sewen Forest
AUGUST 27, 2019 — Last week, our Post-Release Monitoring (PRM) team from Nles Mamse Camp, in the south of East Kalimantan's Kehje Sewen Forest, witnessed Anna Friel being approached by a male orangutan named Justin (read also: Justin Makes a Move on Anna Friel). The PRM team has continued to conduct nest-to-nest observations on Anna Friel to assess her acclimatization to this wild forest post-release, but secretly they were also hoping that Justin would eventually get the attention he sought from her.
One morning, the team returned to Anna Friel's night nest and, after a short wait, began to see movements coming from within. Anna Friel emerged from her nest and sat on a tree branch. A few moments later, there was more movement, and the team was surprised to see Justin coming out of the same nest! This was a complete departure from the situation just a few days prior, when the two were sleeping in separate nests.
When Justin first approached Anna Friel days earlier, she had completely ignored him and paid little attention to his advances. Justin was then seen following her around and the two would occasionally spend time eating together, but whenever Justin tried to approach Anna Friel in an attempt to make physical contact, she would immediately move away.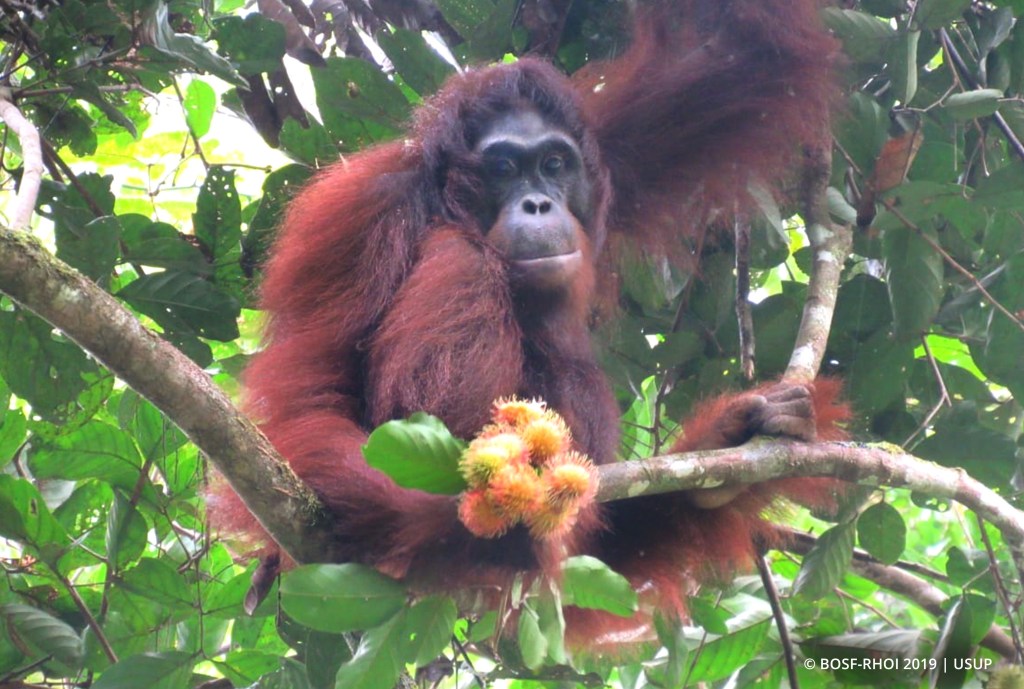 Anna Friel
Now the two were seen waking from the same nest, and there appeared to be an entirely different dynamic. After nesting together, Anna Friel seemed quite happy to let Justin stay close by her side as they ate rambutans and explored the forest together, looking like a smitten couple.
When the day turned cloudy and windy, the new couple started to look a bit sleepy. They soon built a day nest and napped in it together for almost two hours.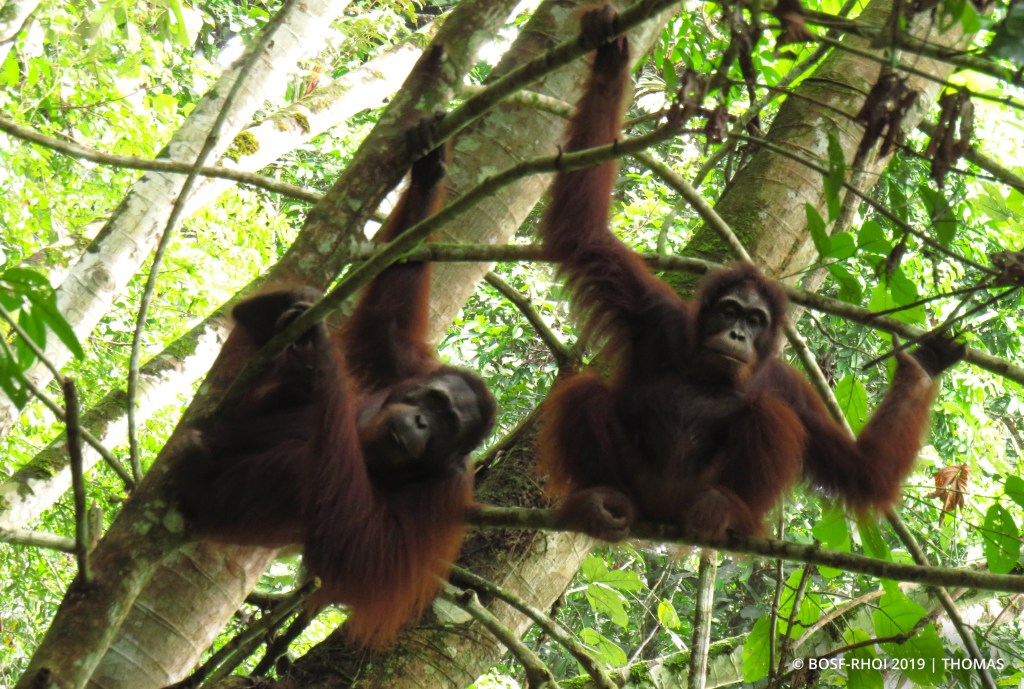 Justin and Anna Friel
By late afternoon, both had woken up and foraged before stopping to relax on a tree branch. It appeared that Anna Friel had finally accepted Justin's advances when the two copulated later that day.
Anna Friel and Justin's shared nesting behavior and mating is a good sign that they are feeling comfortable in their new habitat. The Kehje Sewen Forest is certainly proving itself as a suitable habitat for breeding among our released orangutans!
Best wishes to Justin and Anna Friel! Hopefully, in the near future, we will be celebrating another wild birth in the Kehje Sewen Forest!
The Orangutans Need Your Help!
Please make a donation to the Borneo Orangutan Survival Foundation today!
THANK YOU SO MUCH FOR YOUR SUPPORT!
{:(|}