Jeffrey Shares His Island Home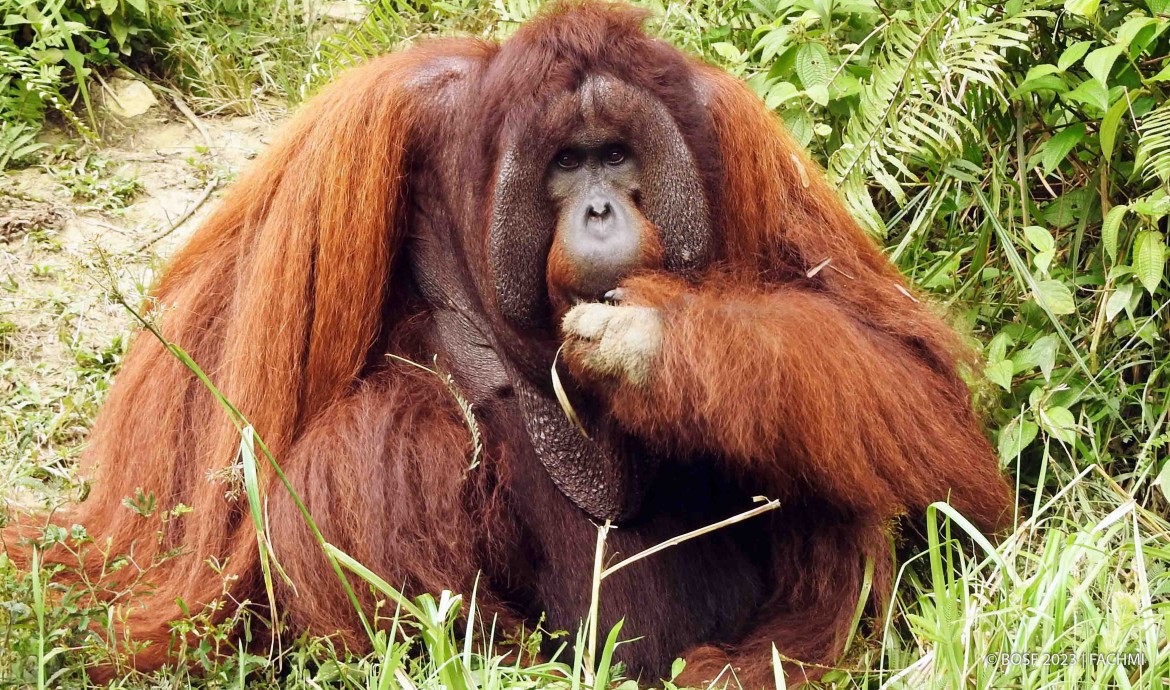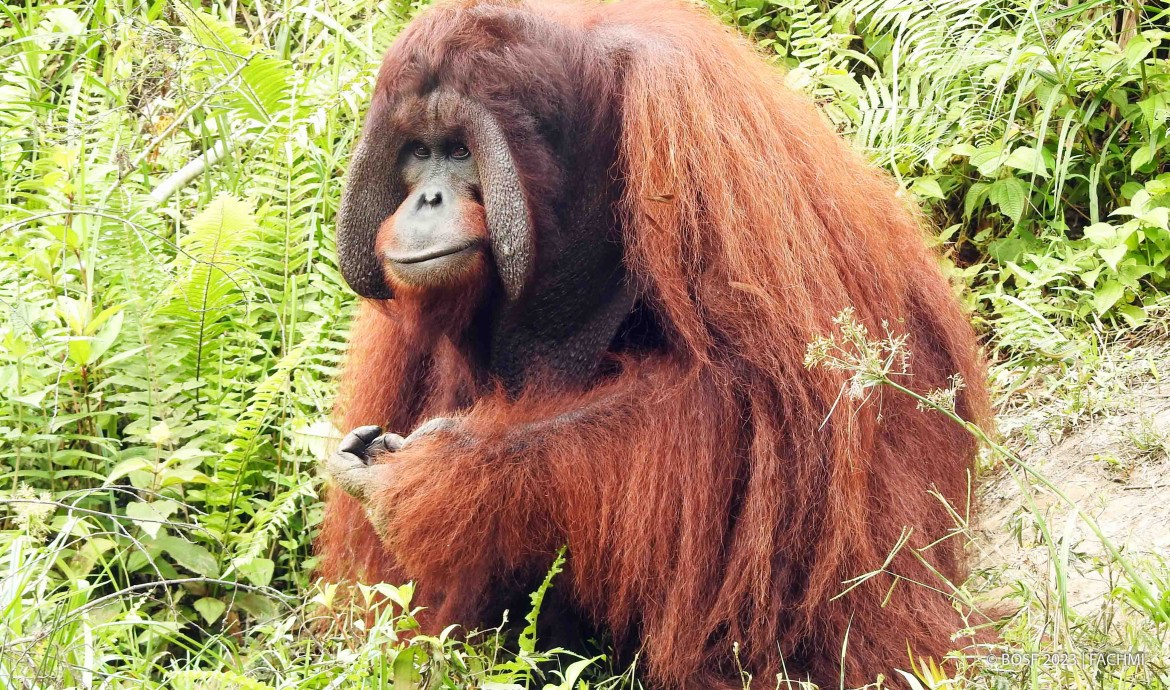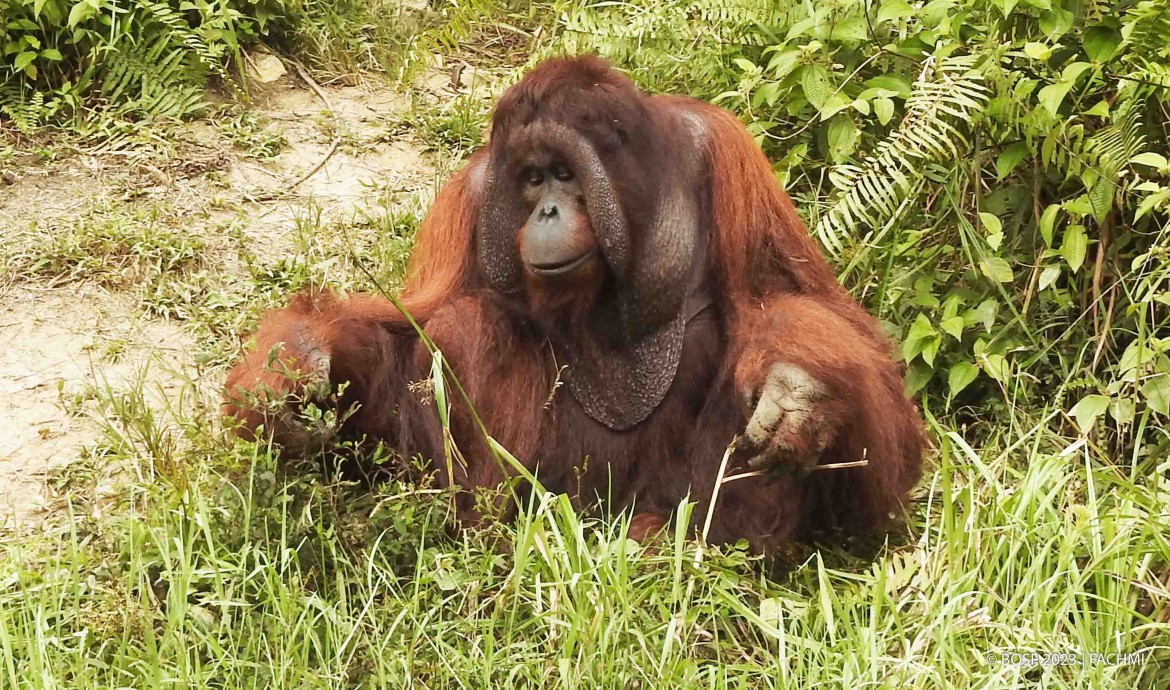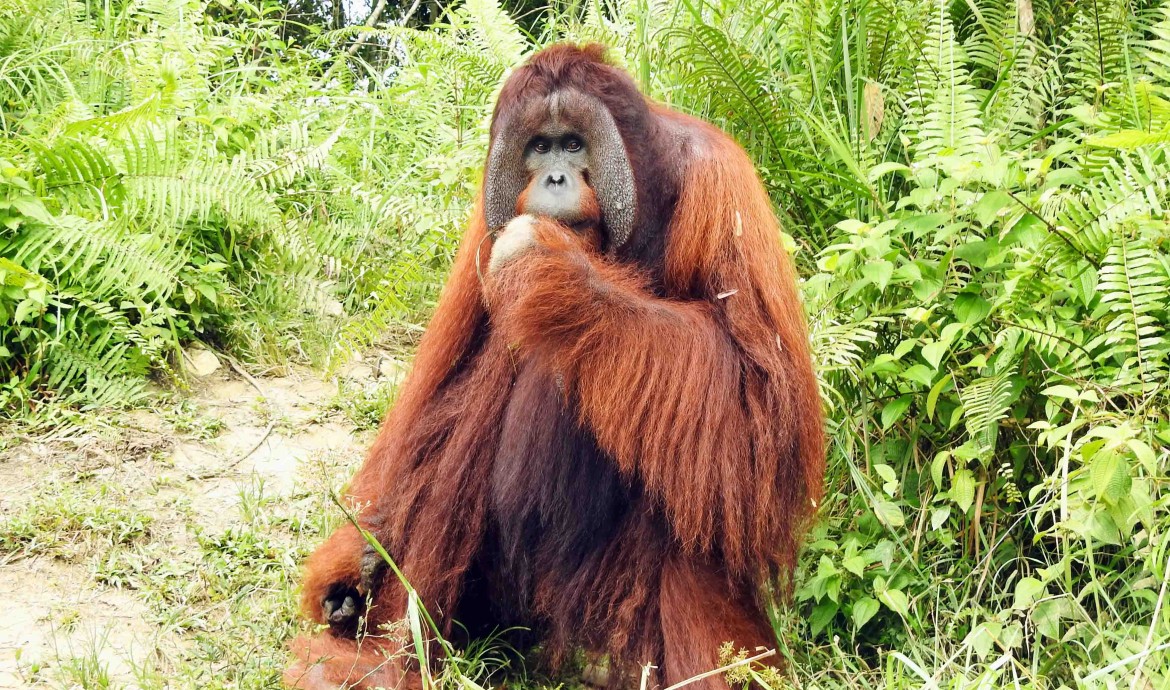 Date Posted August 3, 2023
Text by: BOSF Samboja Lestari Communications Team, East Kalimantan
Jeffrey, an unreleasable male orangutan who is too old to undergo the rehabilitation process, is now sharing Island 0 with Yuyun, a female orangutan who was transferred to the island in February.
VIDEO: YUYUN MOVES TO AN ISLAND
READ MORE ABOUT BOSF UNRELEASABLE ORANGUTANS HERE.
Jeffrey was born at the Samboja Lestari Rehabilitation Centre in 1998, when the centre was still located in Wanariset, in the Bukit Suharto Forest, East Kalimantan. Since childhood, Jeffrey has suffered from Hepatitis B, which he contracted from his mother. From a very young age, Jeffrey was housed in the quarantine complex for orangutans with Hepatitis B, alongside his mother. His quarantine was extended after his mother died from tuberculosis, to avoid the risk of transmitting the disease to other orangutans. Sadly, Jeffrey did not get the opportunity to learn vital forest survival skills from his mother or through the rehabilitation process in Forest School.
As it turns out, Jeffrey belongs to the category of orangutans with Hepatitis B who are harmless and have no clinical symptoms. The hepatitis he has is non-contagious, in that it cannot be transmitted to other individuals. Thus, it was safe to transfer Yuyun to Island 0 to accompany Jeffrey.
On 6 March 2020, Jeffrey was transferred to Island 0, after undergoing treatment for a dislocated pelvis. Since that time, Jeffrey has lived alone on Island 0 and seems at peace with his surroundings. He is not aggressive, never breaks the branches of trees, or tries to cross off of the island. Jeffrey has a habit of hanging around the feeding platform and will approach the technicians who arrive by boat to deliver his food.
READ ALSO: ORANGUTANS GO TO 'COLLEGE' PRIOR TO RELEASE
After three years on Island 0 alone, Jeffrey now has the company of a new friend. His calm demeanour has not changed since Yuyun entered his territory. Yuyun, who is still adjusting to island life, has kept her distance from Jeffrey and the two have yet to be seen together. When Jeffrey is at the edge of the island, Yuyun is usually in its centre. While there hasn't been any interaction between Jeffrey and Yuyun to date, both seem to be enjoying life on Island 0.
Orangutans in Borneo Need Your Help!
Prefer to donate crypto, stock or with a Credit Card?
Use the widget below.