Video: Meet Beautiful Baby Orangutan Iqo
Date Posted: February 19, 2023
Text by: Nyaru Menteng Communications Team, in Central Kalimantan
LITTLE IQO'S STORY: FROM RESCUE TO FOREST SCHOOL
Iqo, a female baby orangutan, was surrendered to the BOS Foundation on 3 November 2022 by residents of Tumbang Kajamei village, Katingan Regency, Central Kalimantan. A resident of the village travelled for four hours by motorcycle to hand over baby Iqo - who arrived exhausted and dehydrated - at the Nyaru Menteng Orangutan Rehabilitation Centre. An examination carried out by our veterinary team determined Iqo's age was around 12 months old. She had allegedly been kept as a pet for five months and was fed a diet of rice.
Iqo was placed in quarantine for three months alongside Rumba, another young orangutan rescued around the same time, and joined a small Forest School group in late December 2022. Despite Iqo and Rumba spending a lot of time together while undergoing quarantine, each preferred to play on their own in Forest School.
As it is currently the rainy season, our Forest School area is dotted with puddles and mud pits, which Iqo and Rumba both enjoy playing in. The two will cover themselves in mud, but clever Iqo has gotten into the habit of cleaning herself in the clearer puddles.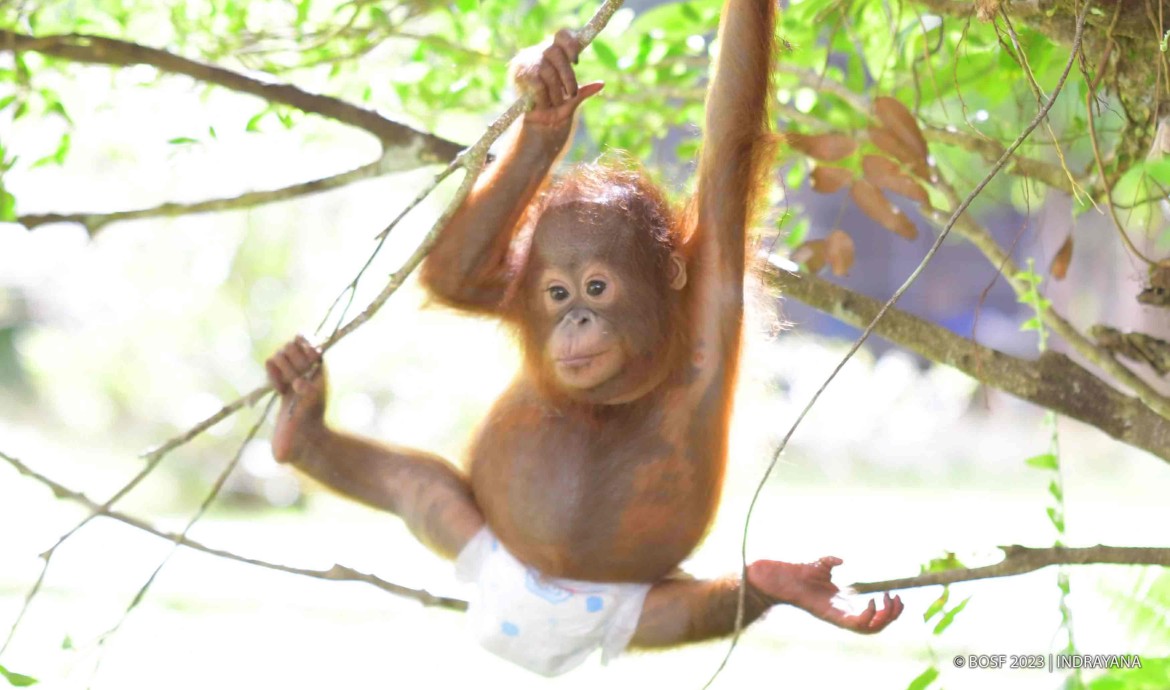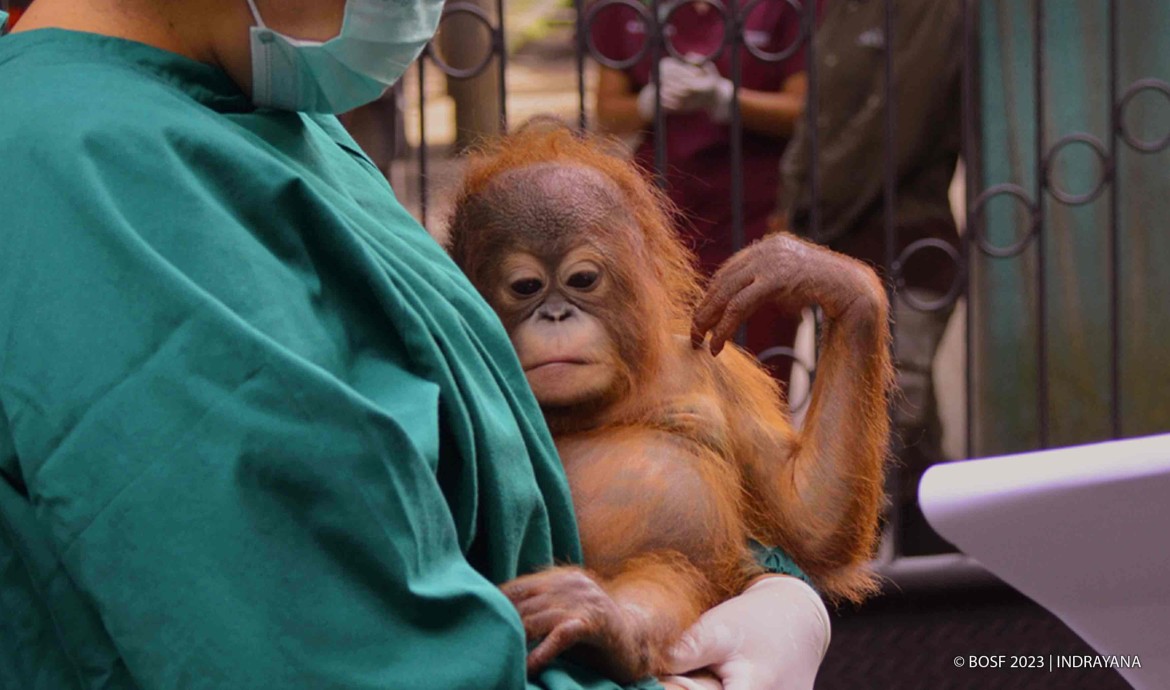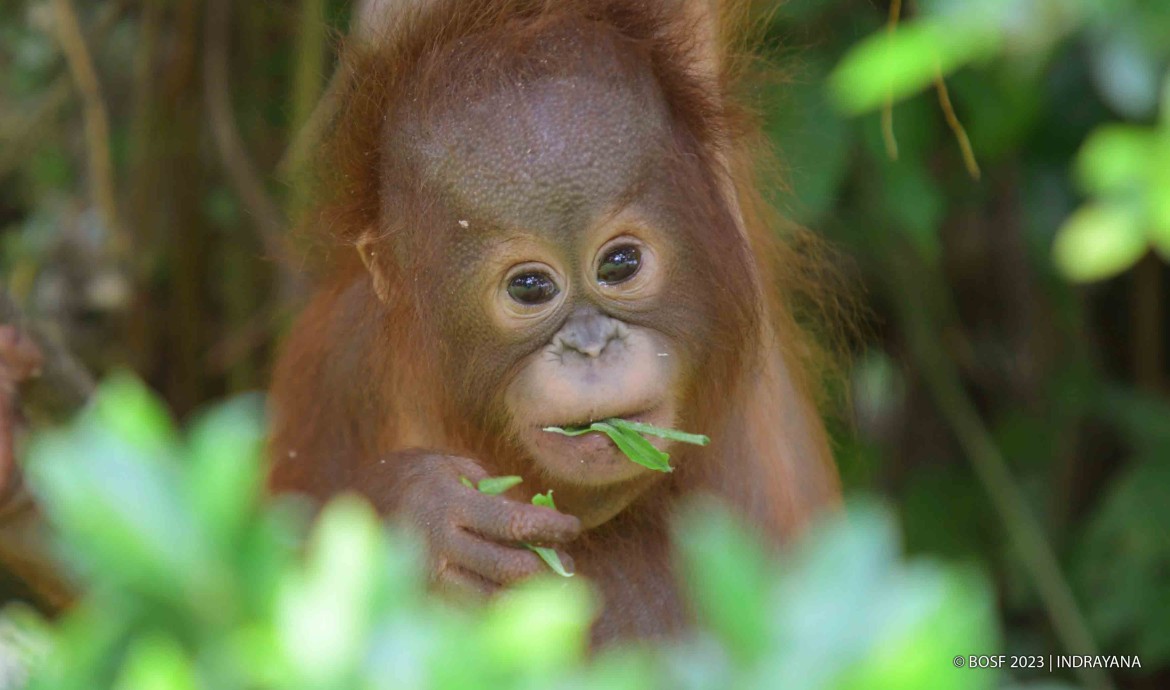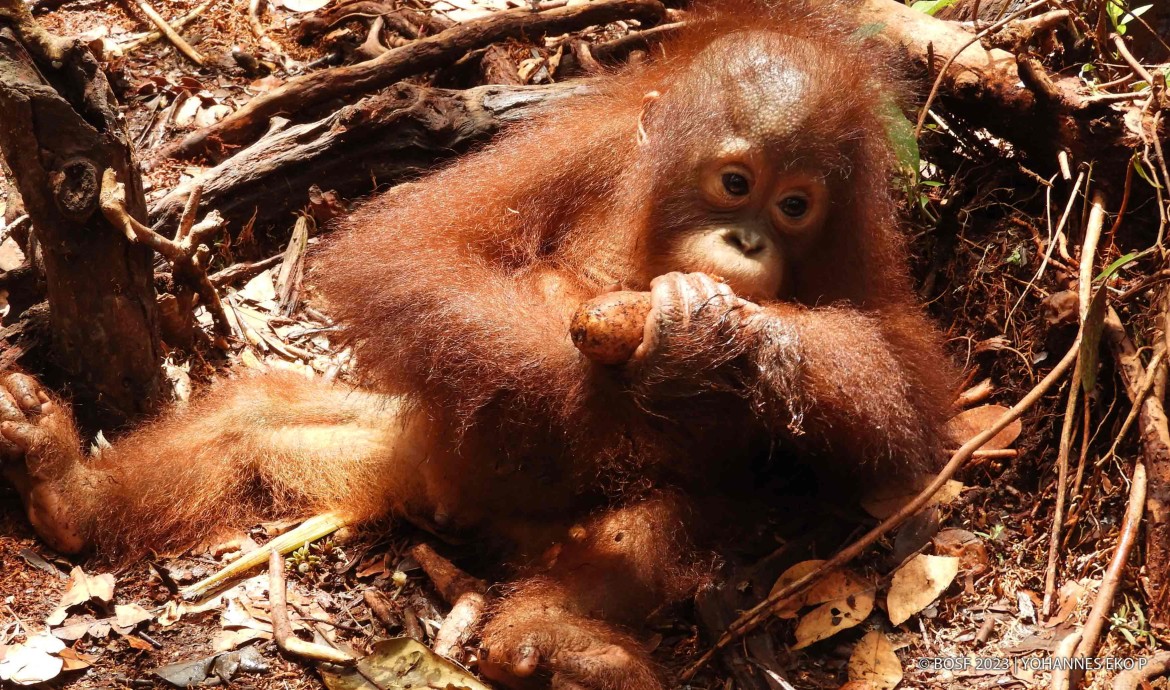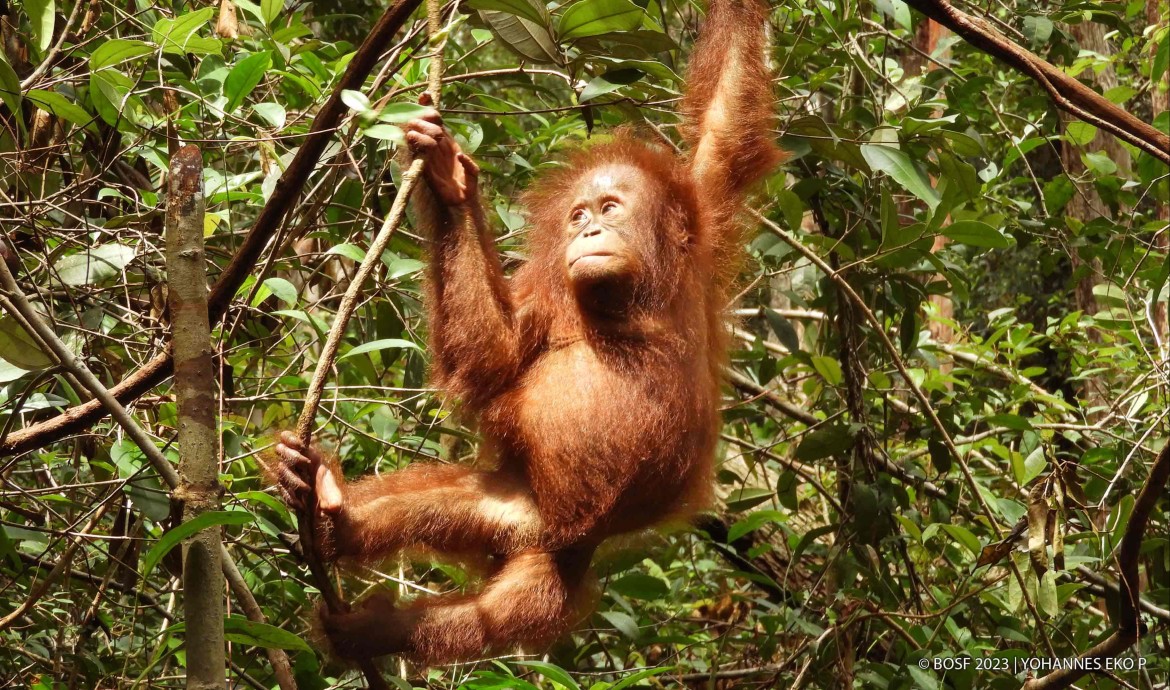 At times, Iqo has been bullied by Ramangai and Onyer, so she now avoids them at all costs. She is somewhat of a loner and enjoys her solitude. However, Iqo still turns to our surrogate mothers - especially Mina Hendra - for comfort when she is being bullied or if she is afraid of new people. One particularly amusing and memorable time she sought out Mina Hendra was when she was learning to climb a tree and fell down; she quickly retreated to Mina Hendra for reassurance before returning to the tree to give it another go.
Iqo is growing more self-sufficient and now enjoys climbing tall trees. She eats all of the fruits given to her, including watermelon, corn, bananas, melons, and tubers, and also consumes leaves and bark. She is not a picky eater, according to our surrogate mothers, and still likes to drink milk from a baby bottle.


Orangutans in Borneo Need Your Help!
Prefer to donate crypto, stock or with a Credit Card?
Use the widget below.