2020: New Arrivals at IAR Ketapang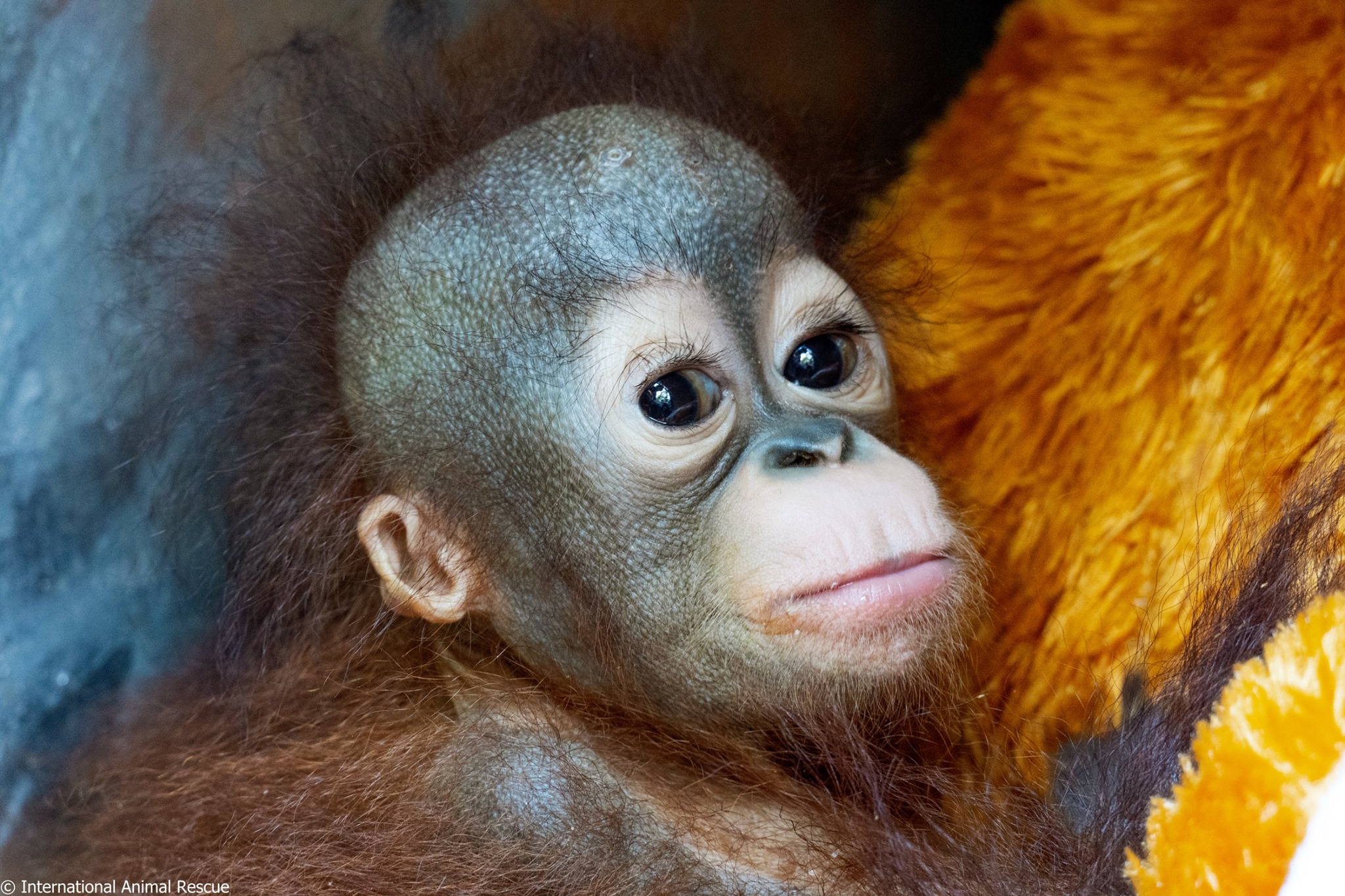 Baby Batis is just one of the new arrivals at IAR Ketapang in Borneo.
Text by Orangutan Outreach and IAR
The Covid-19 coronavirus is still spreading across Indonesia at an alarming rate, but we are doing everything we can to make sure the orangutans in the rescue centers are kept safe. We're posting new information on our website and social media as the situation develops.
While it is not yet known if the virus is transmittable to orangutans, we are assuming it is since they share 97% of our DNA and are susceptible to many human illnesses including TB and hepatitis. What we do know is that the number of orphaned and displaced orangutans coming into the rescue centers continues to rise during the pandemic— and they need to be cared for. There has been a spike in the number of infants coming in, which points to a devastated local economy and people desperate to make ends meet...
The IAR orangutan team has had a busy 2020. Many orangutans have been rescued, with some being immediately translocated, and some being taken to the Ketapang Orangutan Care Center. Since the start of the pandemic in March, IAR saved seven orangutans. Some of the orangutans rescued in 2020 have been treated and released, while others will require the care of IAR for many years, or even a lifetime. Here we highlight just a few of the orangutans who have come into IAR's care this year.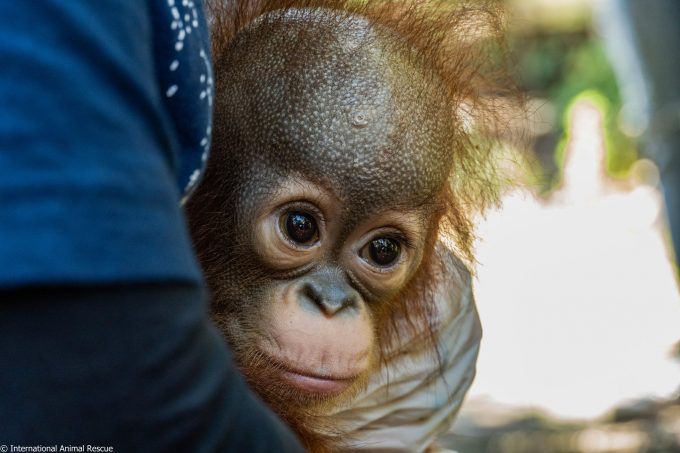 Batis
On April 17th, Batis arrived at the IAR Ketapang center. The little male orangutan had been kept for three months by a man who claimed he had found the baby alone on the edge of the forest and decided to take the baby home with him. Batis was put in a tiny  wooden cage and fed rice, papaya and sugar cane, with coffee and water to drink. Upon rescue, it was noted that Batis was about six months old and in relatively good condition. He wasn't displaying any abnormal symptoms or dehydration. He was placed in quarantine at the IAR center for eight weeks, after which, his rehabilitation journey could begin.
---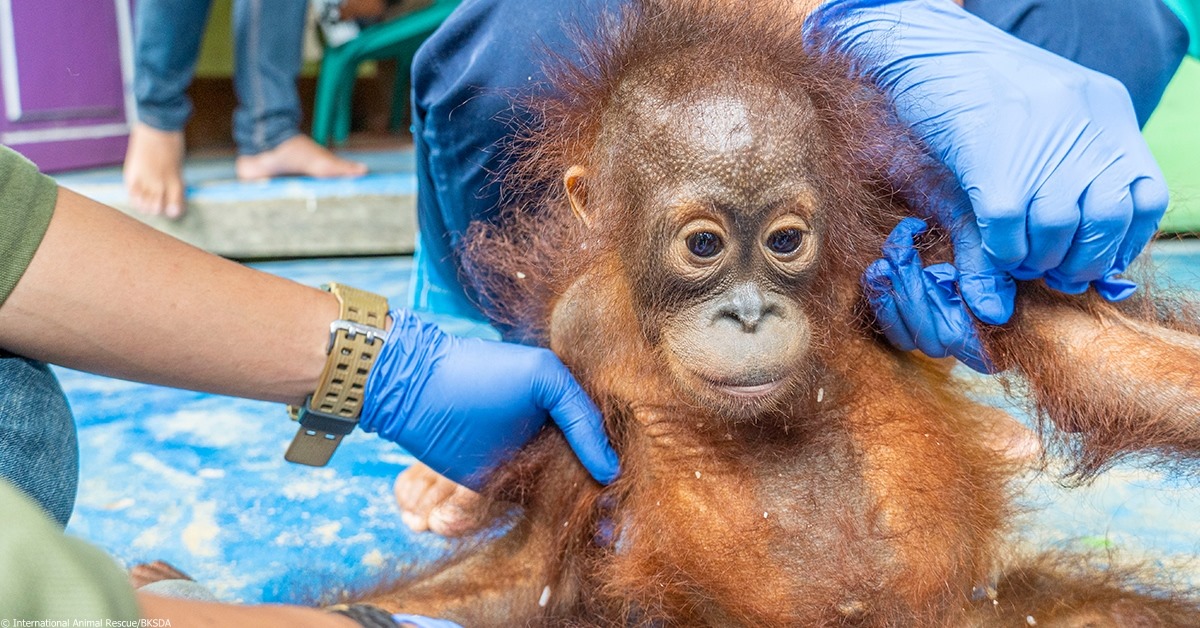 Covita
Infant Covita was handed over to authorities on August 29. According to the man keeping her, he had found her while working in the forest. He said she was suffering from an injury to her right leg. He took her home where he kept her chained up. Covita was fed rice, cashew nuts, sugary water and sweet condensed milk. Covita's rescue was triggered when a local villager who knew it was illegal to keep an orangutan as a pet heard about the infant. He urged her 'owner' to surrender her to the authorities.
Covita is estimated to be about 2.5 years old. Upon arrival to the IAR center, it was noted that she had a number of lumps on her right thigh bone which are probably the result of the injury she sustained when she was found in the forest. Covita was also suffering from a skin disease which was causing some of her skin to peel off and the hair on her legs and back to fall out. Covita was kept in quarantine for eight weeks before being introduced to other orangutans at the centre.
---
Samson and Boboy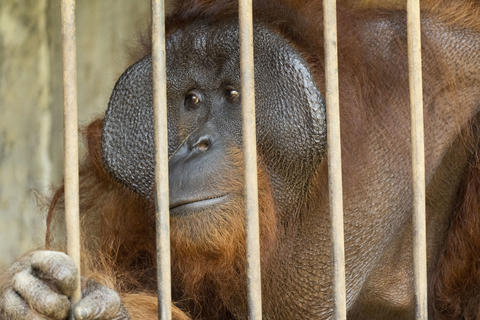 In August, two large male orangutans were rescued after spending years in small, barren cages in Central Java. Their existence had been verified back in October 2019. Samson and Boboy were recovered from different private locations where they had been kept for years in captivity after being caught from the wild. They were transported via ferry from Tanung Emas Port in Semarang and arrived safely at the IAR Ketapang center the following day.
Samson and Boboy are both estimated to be 20 years old. They have undergone complete medical examinations and spent two months in quarantine. They are being kept under close observation as both orangutans showed signs of malnutrition which had resulted in stunted growth and susceptibility to various diseases. If any orangutans have a disease or permanent disability as a result of poor care during their years in captivity, they will never be able to return to their natural habitat. They will have to live in IAR sanctuary care for the rest of their lives.
---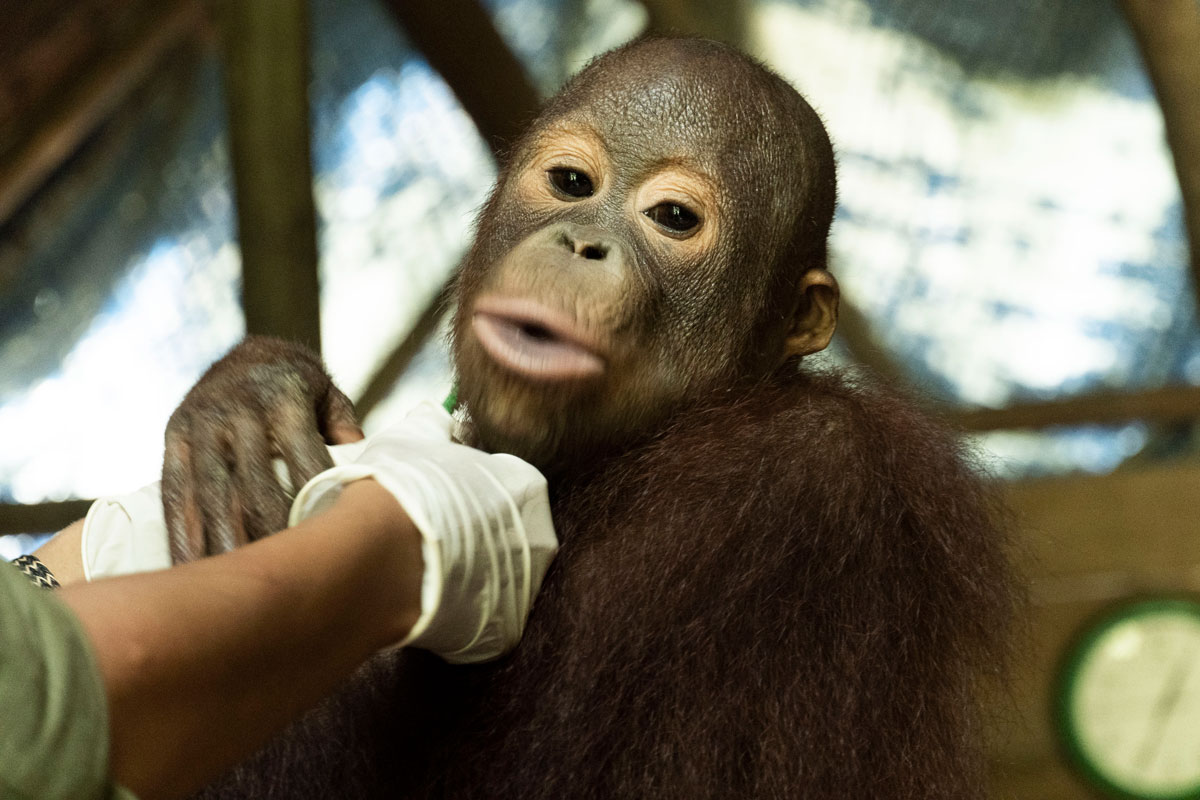 Kukur
Kukur was rescued in October. He was being kept in a hut in the middle of the woods and lived together with a family and their other domesticated animals such as dogs, pigs, and chickens. The 'owner' claimed to have found Kukur in the forest while he was farming. He said he felt sorry for the orangutan and so brought him home and kept him as a pet. He kept him tied up by a rope around his neck and fed him on rice and other human food like instant noodles, fruit, and coffee.
The rescue team found old wounds on Kukur's neck and ankles. The vet estimated Kukur to be five years old. At the IAR Indonesia center, Kukur went through an eight-week quarantine period during which he underwent thorough medical examinations to ensure that he wasn't harboring any diseases that could be transmitted to other orangutans at the centre.
Kukur will be joining the Orangutan Outreach adoption program in 2021!
---
The economic impact of the Covid-19 pandemic on the local community surrounding the IAR Ketapang center has been significant. The negative impact on the economy has brought a renewed threat to nature, including to the precious orangutans. People have been severely affected by the lack of jobs and income, causing them to return to illegal activities that are damaging to wildlife and the natural environment, such as poaching, illegal mining and illegal logging. We appreciate your continued support as we work to protect the orangutans and their forest home.
The Orangutans at IAR Ketapang Need Your Help!
THANK YOU SO MUCH FOR YOUR SUPPORT!
{:(|}