20th Orangutan Release from BOS Samboja Lestari: Meet the Candidates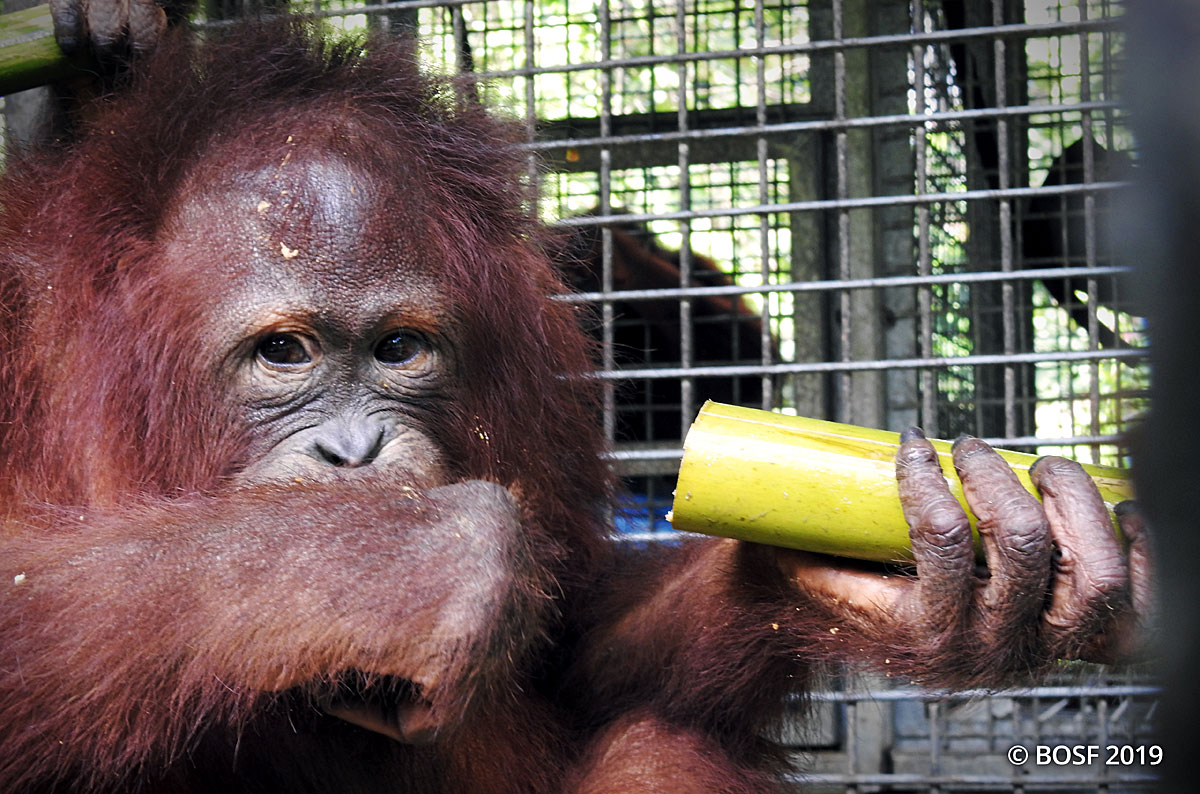 July 26, 2019 — Another group of rehabilitated orangutans will be reintroduced to the forest in a collaborative effort between the Borneo Orangutan Survival (BOS) Foundation and the East Kalimantan Natural Resources Conservation Agency (BKSDA), for the third time within 30 days. This is a milestone release, as it involves the 400th orangutan released since renewed efforts started in 2012, when the two parties continued collaborations to reintroduce orangutans to East and Central Kalimantan Forests.
The BOS Foundation, in collaboration with the East Kalimantan BKSDA, is continuing to release orangutans, following the completion of the rehabilitation process at the BOS Foundation's Samboja Lestari Orangutan Rehabilitation Centre, to the Kehje Sewen Forest, an Ecosystem Restoration Concession (ERC) area covering 86,450 hectares located in East Kutai Regency. This will be the third release within the last 30 days. Four orangutans have started their journey today, and their release will increase the population of reintroduced orangutans in the Kehje Sewen Forest to 107.
Dr. Ir. Jamartin Sihite, BOS Foundation CEO, said; "This year, the BOS Foundation feels the need to further increase orangutan release efforts and reintroduce more orangutans who have completed the rehabilitation process. So, we are again collaborating with the East Kalimantan BKSDA to release more orangutans to the ERC forest that we manage in the East Kutai Regency. We need even more release forests like this to accommodate the 500 orangutans we are still caring for in our rehabilitation centres. In our East Kalimantan centre alone there are about 140 orangutans, and in our Central Kalimantan centre there are over 360, with most ready for release. Unfortunately, the forest release sites that we currently use are approaching their carrying capacity."
"We sincerely hope that our efforts to obtain more orangutan release sites through the ERC scheme will receive support from all parties, especially the central and regional governments, so that the hundreds of orangutans currently awaiting freedom in our rehabilitation centres can soon be released. This, in addition to stricter law enforcement and increased public education on the laws that protect orangutans and prohibit their use in captivity as pets, would drastically help orangutan conservation efforts."
Since June, together the BOS Foundation and the East Kalimantan BKSDA, have released a total of six orangutans to the Kehje Sewen Forest: four males and two females, ranging in age from 14 to 25. Today, four more orangutans – Elder, Anna Friel, Mori, and Edgar – will be transported on a 24-hour journey over land and via river into the southern portion of the Kehje Sewen Forest. One of the orangutans, Mori, has completed her pre-release rehabilitation on Juq Kehje Swen Island in Muara Wahau, East Kutai Regency.
Pre-release Juq Kehje Swen Island, where Mori underwent the final stage of rehabilitation, over a period of 10 months, is a manmade island built through a partnership between the BOS Foundation and PT. Nusaraya Agro Sawit (PT. NUSA). This island is part of an 82.84-hectare expanse of forested land located in Muara Wahau District, which still possesses quality forests. The island is isolated by the river surrounding it and is suitable to support the adaptation and socialisation process for rehabilitated orangutans. In terms of food availability, it can accommodate about 40 orangutans.
While this release increases the reintroduced orangutan population in the Kehje Sewen Forest ERC to 107 individuals, the total number of orangutans released by the BOS Foundation Orangutan Reintroduction Program will today reach 402!
Meet the Orangutans!
1. MORI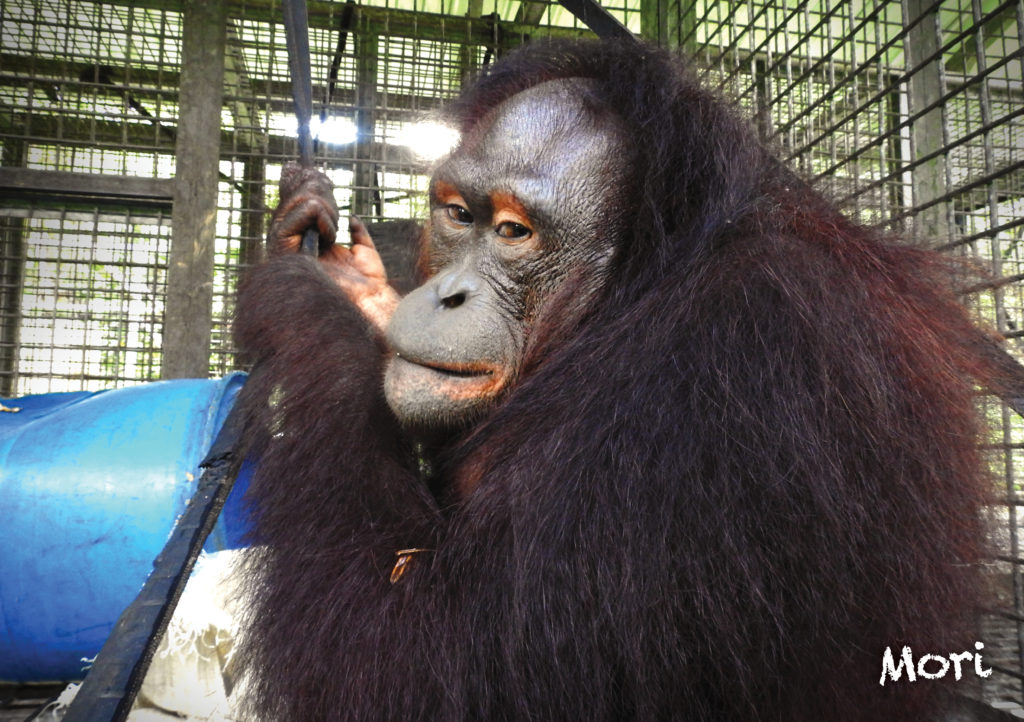 Mori was handed over to BOS Foundation's Samboja Lestari Centre by the Kutai National Park authority on 24 February, 2012. She arrived when she was three years old, after being kept illegally as a pet by a local resident of Sangatta.
Once she passed the mandatory quarantine, Mori began the rehabilitation process in Forest School and by 2017, she had completed every stage. That same year, she was moved to Juq Kehje Swen Pre-Release Island to undertake the final stage of rehabilitation. On the island, Mori grew into an independent individual who disliked human presence. Her time on the pre-release island was once interrupted when Mori needed to be taken into Samboja Lestari for specialised care due to anaemia. She did, however, make a full recovery.
After 7 years of rehabilitation, 10-year-old Mori will soon be enjoying true freedom in the wilds of the Kehje Sewen Forest.
---
2. ANNA FRIEL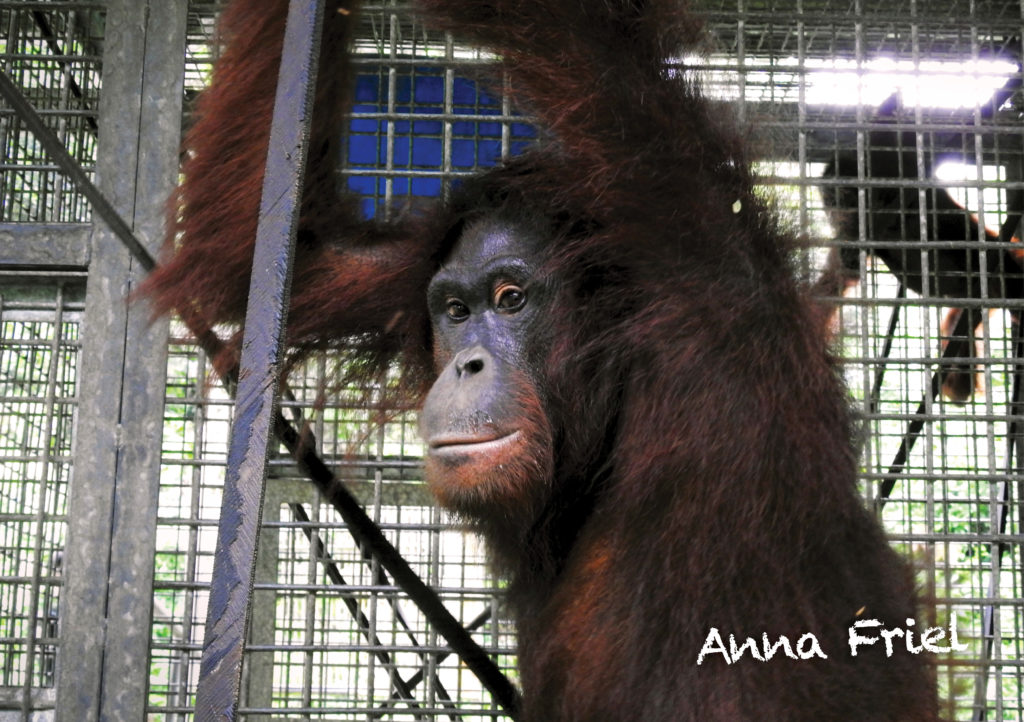 Anna Friel was rescued from a local resident of Balikpapan, East Kalimantan, on 21 May, 2015. She was just four years old when she came to Samboja Lestari, and initially had trouble adapting to her new environment. During her time in quarantine she refused to eat fruits other than bananas, and would only drink milk. She preferred to be left alone and was afraid of other orangutans.
After completing the quarantine, Anna Friel joined Forest School and started forming friendships with other orangutans who were close in age. She completed all the stages of Forest School in 2017 and continued on to the next stage of rehabilitation on Pre-release Island #8. There, she grew into an avid explorer, capable forager, and skilled nest-builder.
Anna Friel is now eight years old and has mastered the basic skills of survival for life in the forest. She will soon head to her new home in the Kehje Sewen Forest.
---
3. ELDER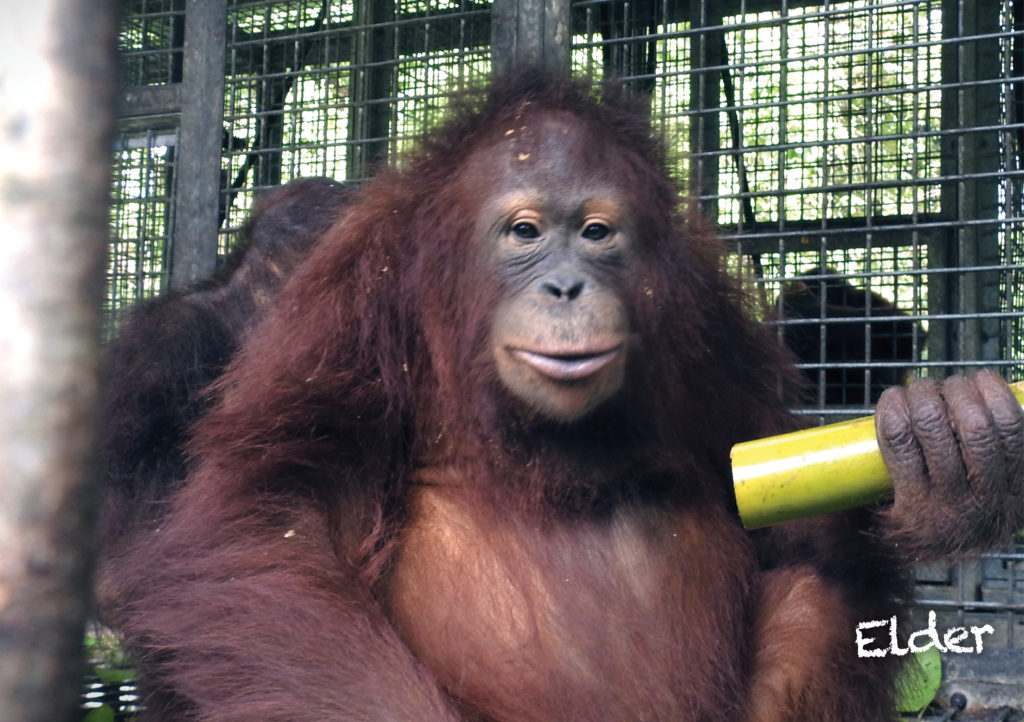 Elder was born at the BOS Foundation Samboja Lestari Orangutan Rehabilitation Centre on 1 September, 2011, to mother Egi. Sadly, Egi died a few weeks after giving birth, due to tuberculosis-related health complications. Elder immediately underwent quarantine and medical testing to ensure that she had not contracted tuberculosis from her mother. After six months, the results of Elder's health test cleared her for transfer to the Nursery Group, where she began the rehabilitation process.
Elder joined Forest School when she was two years old. There she learned and honed her survival skills, and by 2018, she had completed all stages. She then advanced to the final phase of rehabilitation on Pre-release Island #8, where she grew into a dominant and independent individual.
Today, Elder confidently demonstrates her dislike of humans by breaking and shaking branches. The wild behaviours and survival skills she mastered during her time on the pre-release island have earned her a place on the release candidate list. At seven years old, Elder is ready to enjoy true freedom in the Kehje Sewen Forest of East Kalimantan.
---
4. EDGAR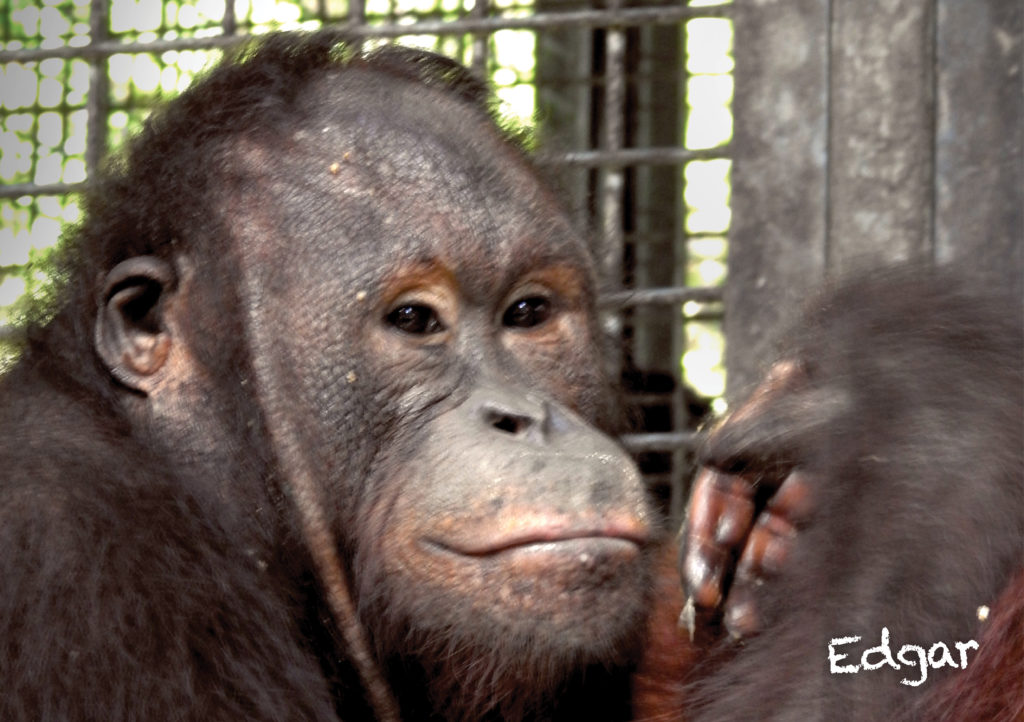 Edgar was handed over to BOS Foundation's Samboja Lestari Centre on 7 March, 2013, at 18 months of age. He had been kept illegally as a pet, for 10 months, by a resident of Sebulu, Kutai Kartanegara Regency, East Kalimantan. The local resident claimed to have found Edgar in a timber estate area, orphaned and alone.
At Samboja Lestari, Edgar immediately underwent quarantine and later continued his rehabilitation in Forest School. He had completed every stage of Forest School by 2018 and was transferred to Pre-release Island #8 to undergo the last stage of rehabilitation. Edgar grew into an independent orangutan on the island, and came to be known as a dominant figure with boundless roaming skills.
After six years of honing his survival skills, 7-year-old Edgar will soon put everything he has learned into practice when he is living wild and free in the Kehje Sewen Forest.
The Orangutans Need Your Help!
Please make a donation to the Borneo Orangutan Survival Foundation today!
THANK YOU SO MUCH FOR YOUR SUPPORT!
{:(|}