A Jungle Rendezvous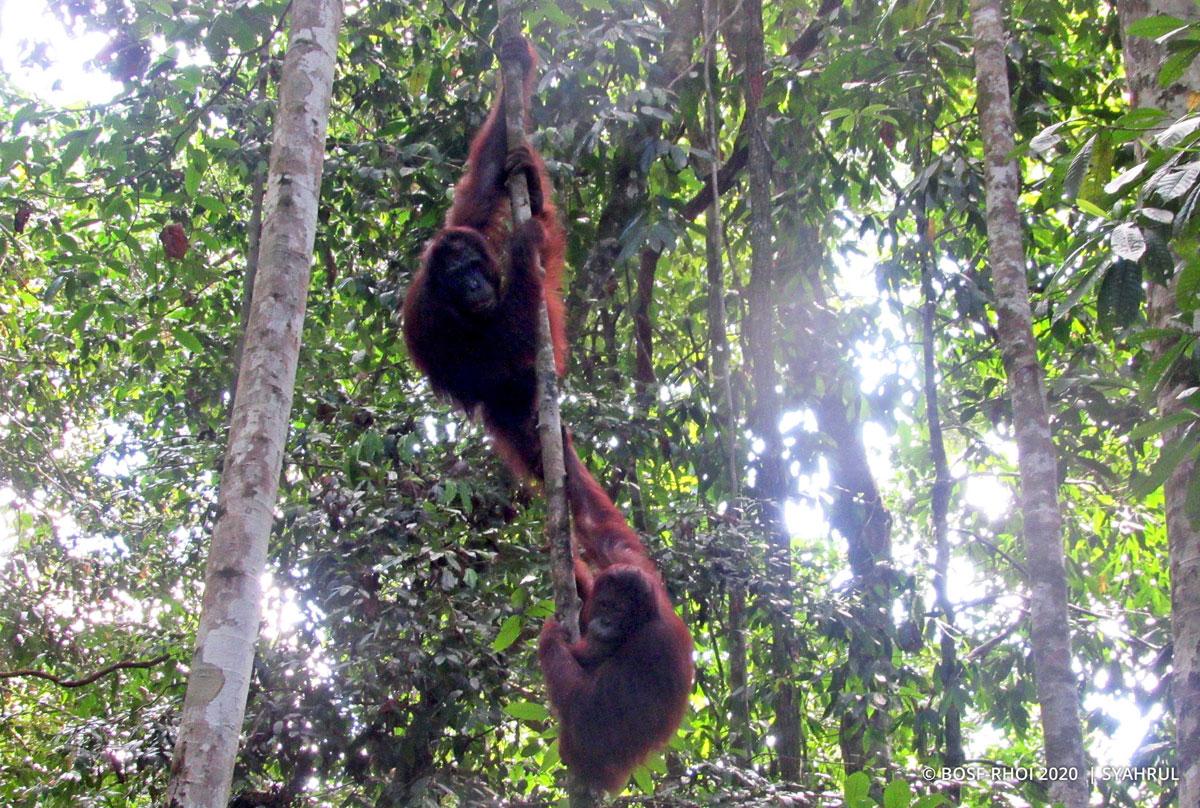 Text by: BOSF PRM Team in Nles Mamse Camp, Kehje Sewen Forest, East Kalimantan
October 22, 2020 — Several weeks ago, the BOS Samboja Post-Release Monitoring (PRM) team set off from Camp Nles Mamse in the Kehje Sewen Forest, East Kalimantan, to conduct a routine patrol in search of released orangutans.
We started the day hiking along the long, steep incline of one of the main trails. In some areas of the trail there is a challenging 50 degree incline, which newcomers to the camp usually struggle to walk up for the first time. We kept a look out for orangutans along the way until we reached the top of the hill.
With not a single orangutan in sight, we continued our trek to Transect 18, where we rested for lunch. Soon after stopping, we spotted movement up in the canopy. After a quick look, we were delighted to discover that it was Erina, who was released two years ago. We immediately set up our gear to observe her as she brachiated through the trees.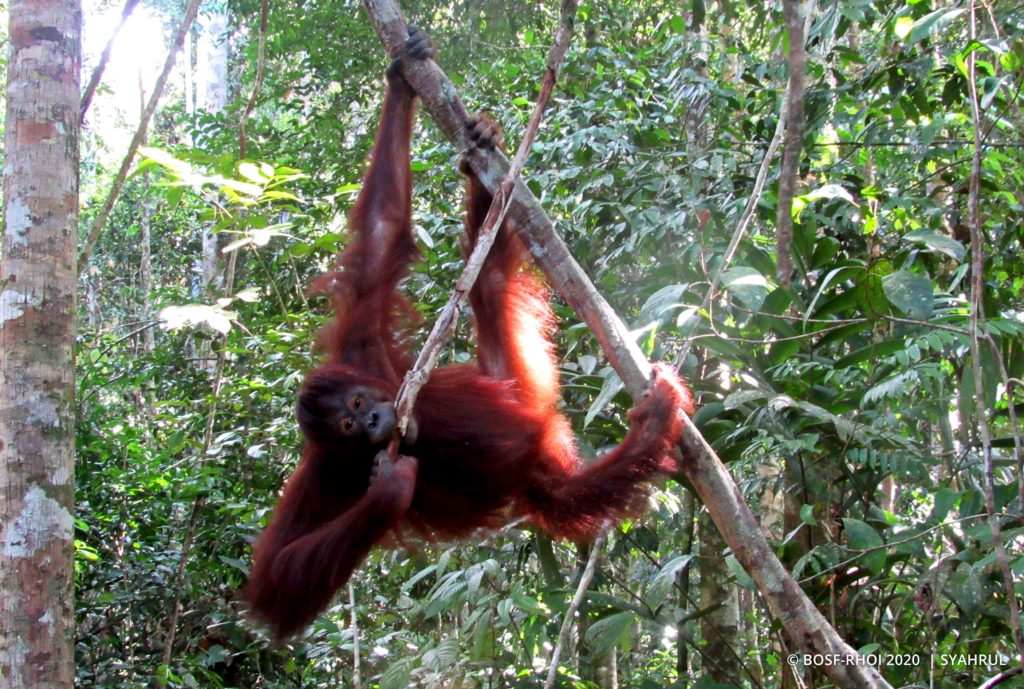 Erina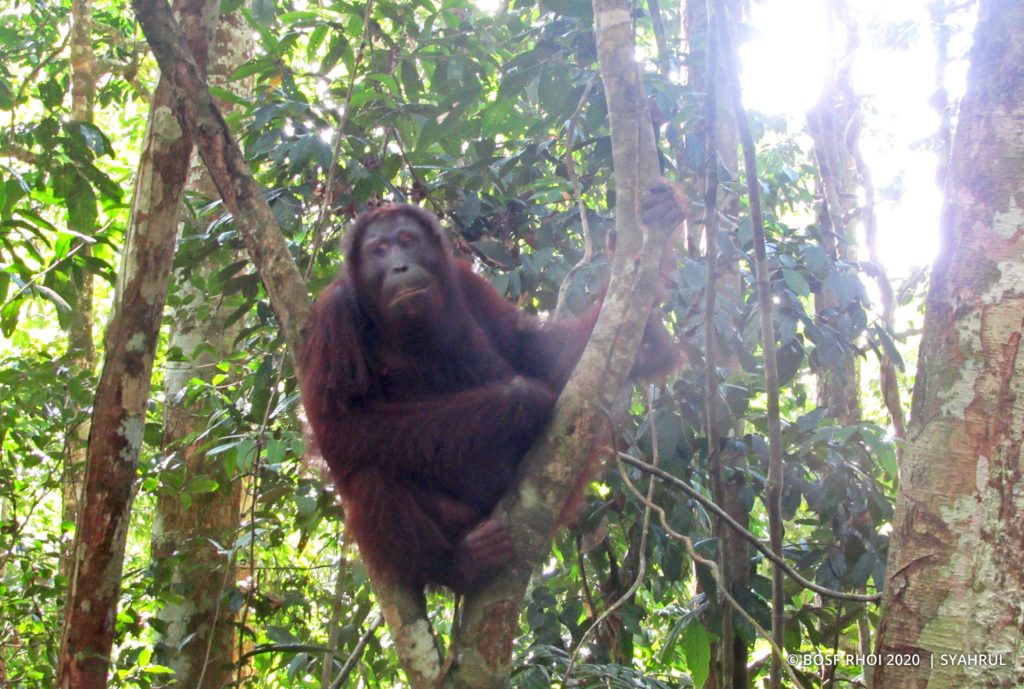 Angely
After observing Erina for a while, a faint rustling could be heard in the canopy; the sound grew louder as an orangutan approached. It turned out to be Angely, a female orangutan who was released two years prior to Erina. This felt like a real bonus for us – finding two orangutans to observe on the same day and at the same location!
Considering that these two orangutans have been living in the Kehje Sewen Forest for quite some time – Erina for two years and Angely for four – it came as no surprise that they seemed to know each other. During our monitoring, we noticed that Erina and Angely appeared comfortable in one another's presence. Together, they foraged for macaranga, locally known as mahang fruit; and calamus, locally known as jeringau. Erina looked a little healthier than Angely, who appeared to be a bit underweight. But since both displayed a healthy appetite, we were not too concerned with this weight difference.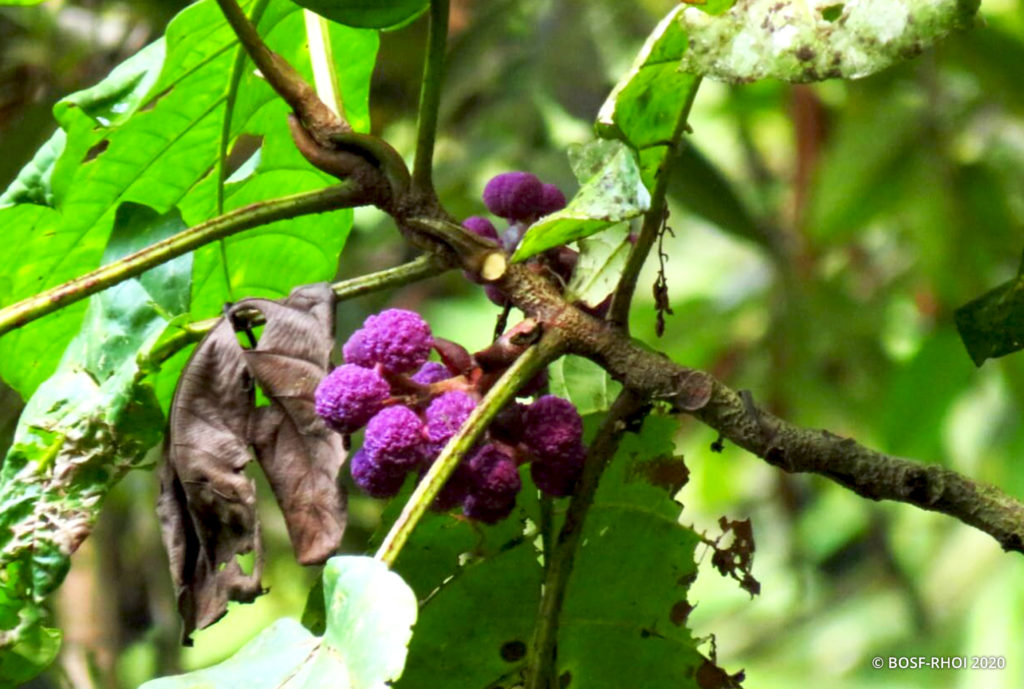 Macaranga fruit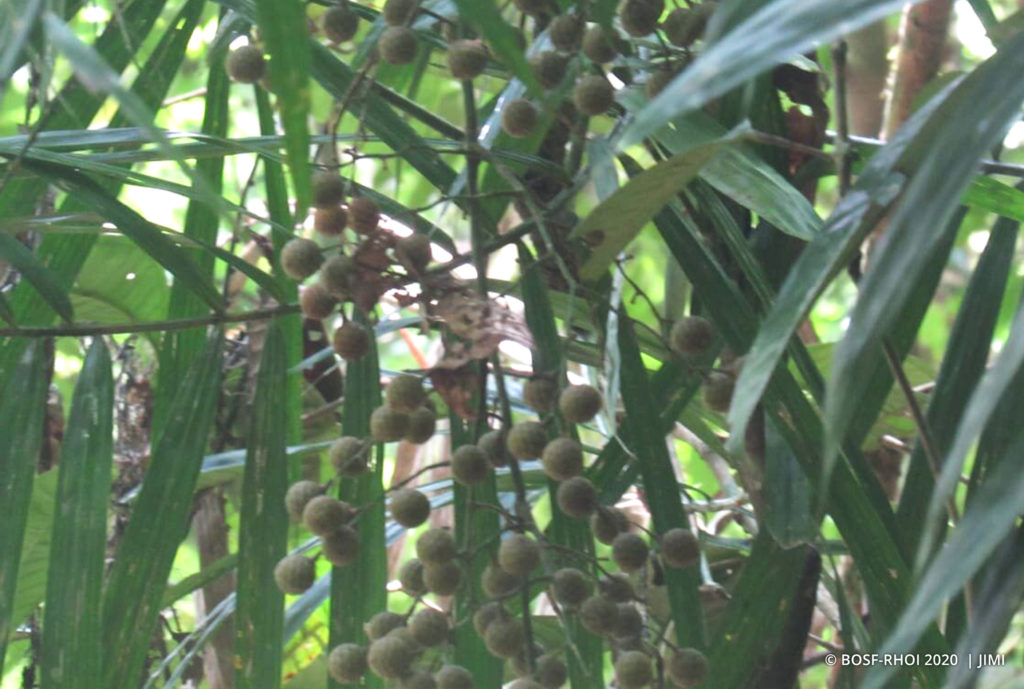 Calamus fruit
After an hour of observation, Erina parted ways with Angely and moved off to continue her foraging journey in the forest. We ended our observations and headed back to camp, delighted in the knowledge that these two were living happily in the Kehje Sewen Forest!
Orangutans in Borneo Need Your Help!
Please support the BOSF Emergency Covid-19 Relief Fund