Art for Apes: Laura Heggs Helps Orangutans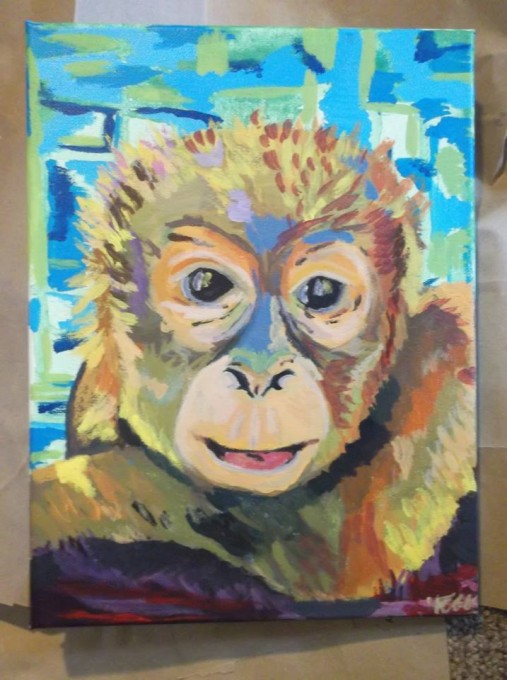 Laura Heggs has been a friend of the apes for a long time! She's a primatologist and artist who enjoys painting animals subjects. A percentage of the proceeds benefits animal advocacy groups and/or sanctuaries. Her work relies heavily on color relationships and tries to capture the unique qualities of animal subjects. She paints really groovy pictures of apes (& other critters!) and has offered to donate a generous amount of sales of her paintings to ape sanctuaries and conservation efforts. You can see more of her work on her website, Rangi Art.
Besides Orangutan Outreach Laura also supports our friends at Chimpanzee Sanctuary Northwest, who you may know from our Apps for Apes program. We recently did a blog post with CSNW, which you can see on their website:
Part 1: Why are orangutans endangered in the wild?
Part 2: How Apps for Apes helps conservation
Check out Laura's paintings and remember that if you buy a print, you'll be helping apes!