BOS Foundation Rescues Another Baby Orangutan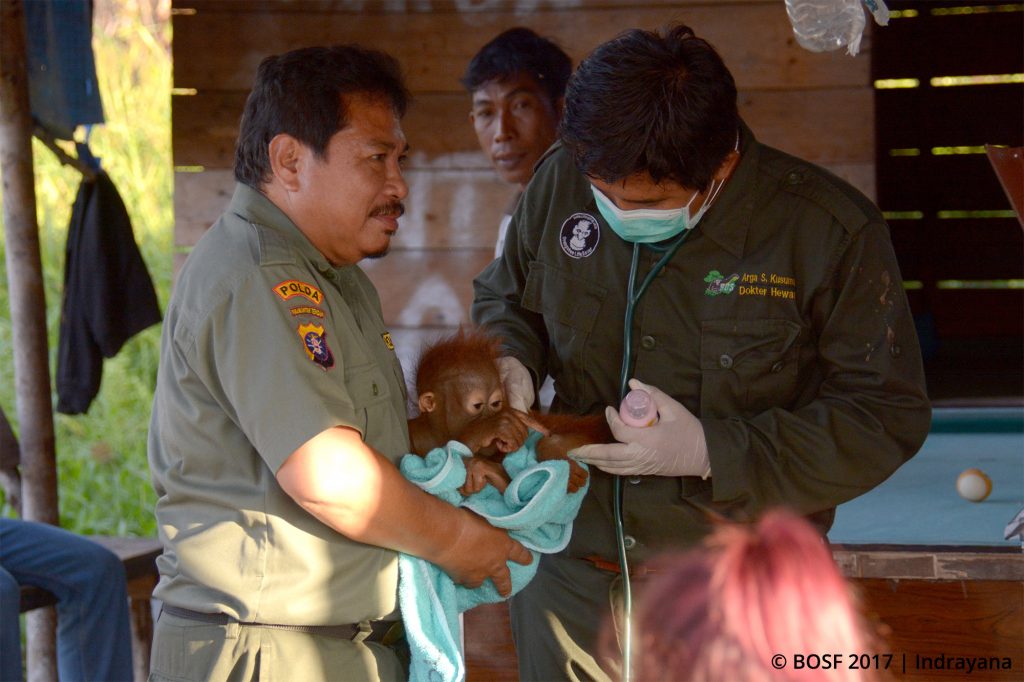 September 8, 2017 - Tragically, orphaned orangutans continue to arrive at the rescue centers in Borneo and Sumatra. On August 27, the BOS Foundation and the Central Kalimantan BKSDA rescued a 2-year-old male orangutan from Habungen, a traditional gold mine in the Banama Tingang sub-district of Pulang Pisau Regency, Central Kalimantan. A villager from Sepang, in Gunung Mas Regency, had reported information on the orangutan to the Central Kalimantan BKSDA. The villager said that he found the baby on the side of a track leading to the mine. Scared and alone, it was evident that his mother had been killed.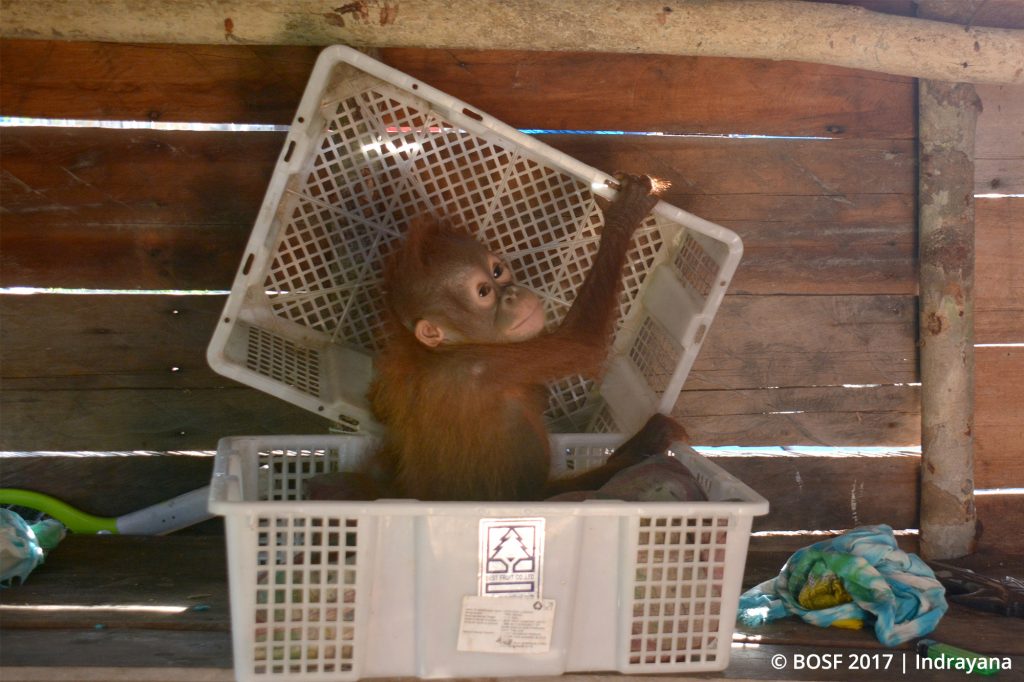 Upon rescue, the baby was exhausted and weak, with a badly injured left arm. The BOS Nyaru Menteng medical team conducted a full health examination, with X-rays revealing the baby's swollen left wrist was fractured. His wound was thought to have been inflicted by a sharp instrument, such as a serampang, a local Dayak pitchfork.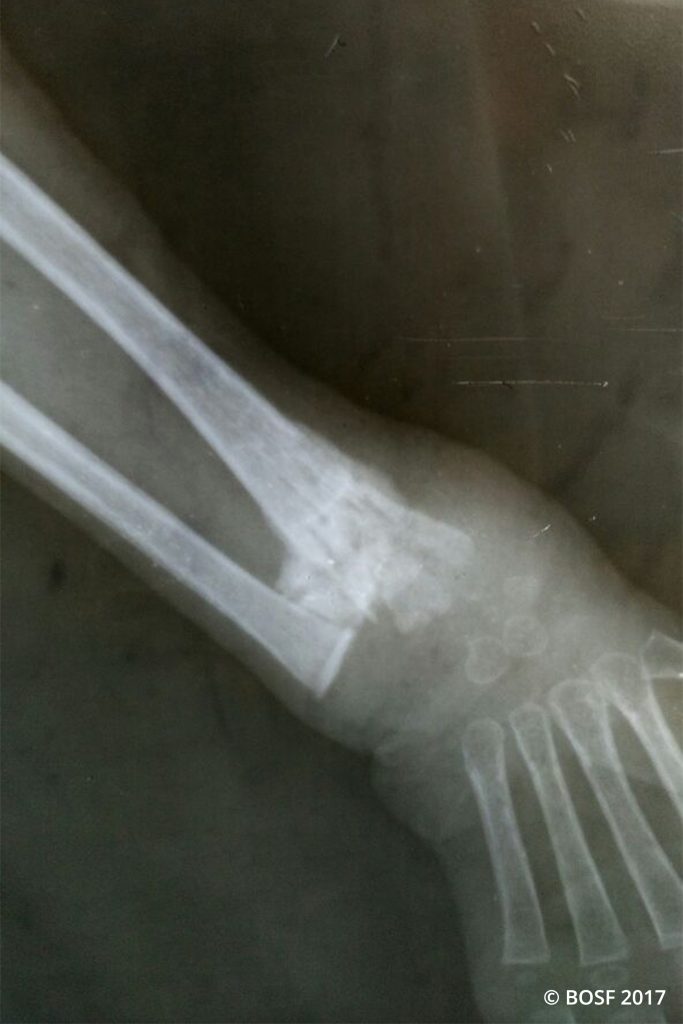 The baby is now undergoing intensive care and monitoring under the team of dedicated veterinarians and babysitters. Weighing just 4.4 kg, the baby will remain in quarantine for at least two months before he can join the other babies in the Nursery Group.
Our hearts go out to this precious little guy. We hope he gets better soon, so he can join the 16 other infants and toddlers in our new Baby House.
Text by: BOS Foundation Communications Team & Orangutan Outreach
The Orangutans Need Your Help!
Please make a donation to BOS Nyaru Menteng today!
THANK YOU SO MUCH FOR YOUR SUPPORT!
{:(|}