BOS Foundation: Signe Sighted With A New Baby!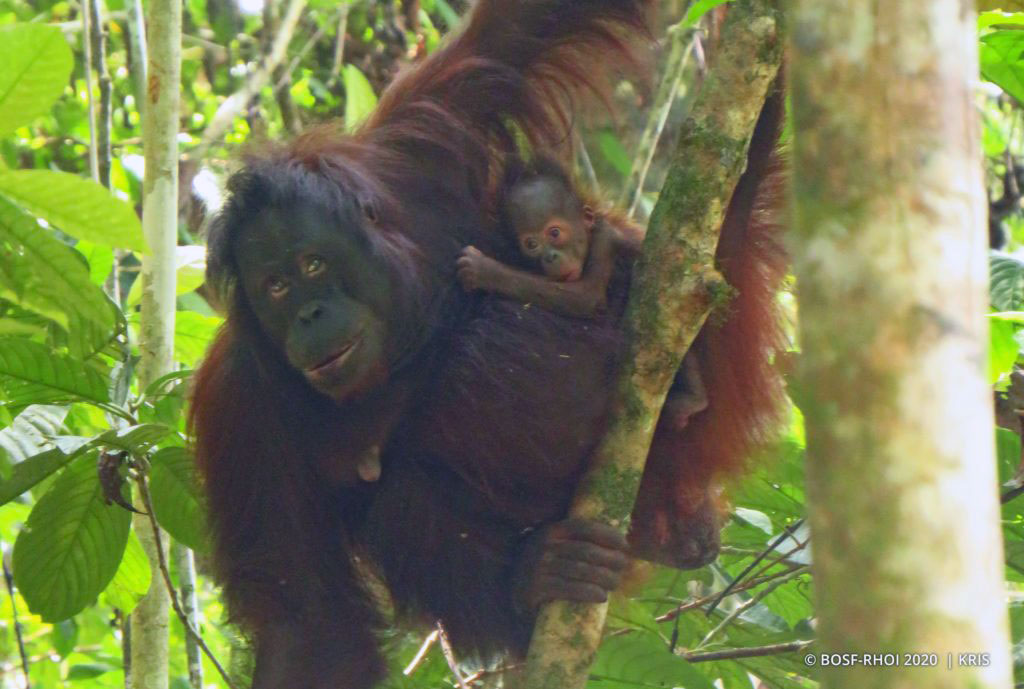 Text by: BOS Foundation Communication Team
Dec 4, 2020 — Earlier this month, our Post-Release Monitoring (PRM) team from Camp Nles Mamse, in the southern part of the Kehje Sewen Forest, East Kalimantan, was preparing for a day of patrolling and observing orangutans in the forest. On the way to Transect 19, our team members stopped to check the 4×4 vehicle they were travelling in, as it appeared to be having some trouble. Then, they spotted an orangutan moving from the direction of Transect 10, not far from where they had stopped.
After taking some photos of the orangutan in question, the team was able to identify her as Signe, an orangutan released to the forest in 2016 with her son, Bungaran. Signe was busily moving in the canopy and foraging. After a while, she climbed down to the forest floor in search of more food sources. As our team members inched closer, they were suddenly taken by surprise. Signe, who last year had started to separate from Bungaran, was carrying a baby!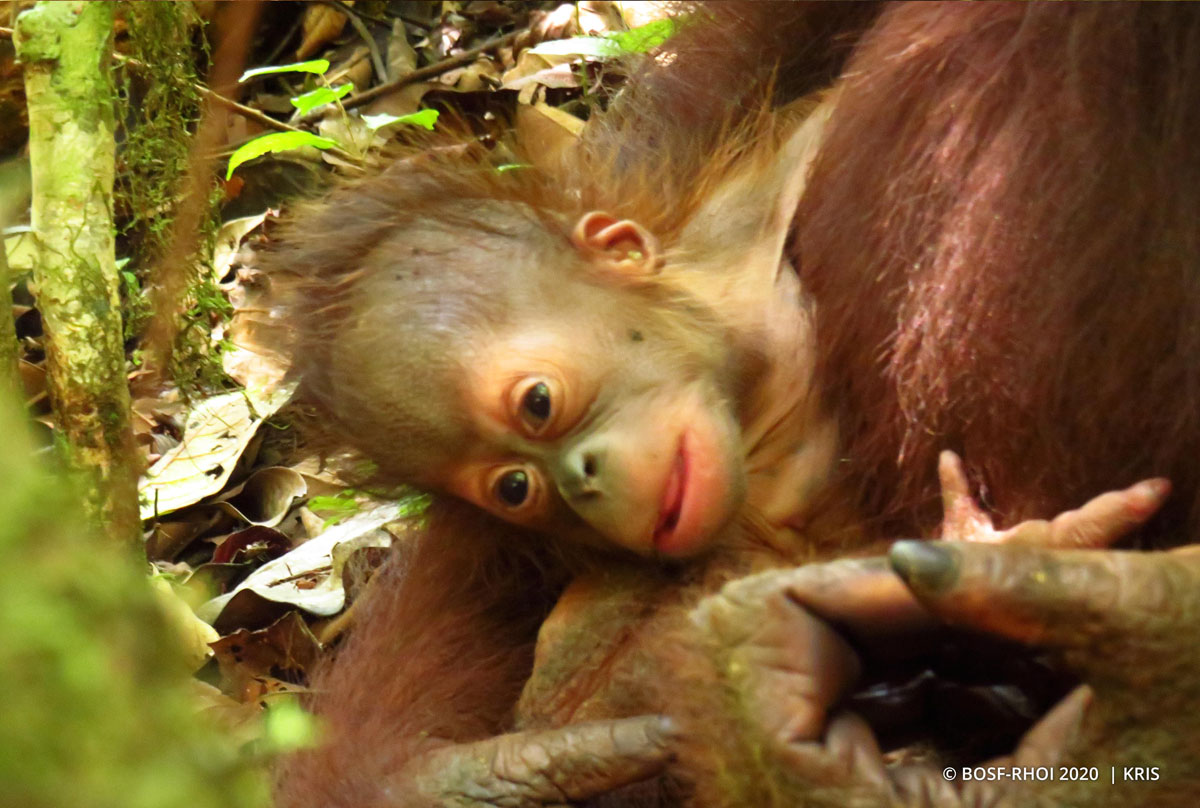 Signe's baby
Our team was delighted to see Signe with a baby, and excited to observe the mother-infant pair. During observations, Signe diligently foraged for food; keeping herself in optimum condition for breastfeeding. She was seen eating some jabon (burflower tree/Anthocephalus chinensis) fruit.
Our team kept a visual on Signe and her baby until the day started to turn dark. Then, Signe moved quickly down the slope of the valley and disappeared from sight. Unable to catch up with her, our team made plans to prioritise her on the next patrol, to collect data on her progress and that of her baby.
Signe's baby marks the 5th natural birth among released orangutans in the Kehje Sewen Forest. We are overjoyed at having discovered Signe with a baby, as this is the purpose of our orangutan and habitat conservation effort: to help orangutans create a new, wild generation in the forest!
Orangutans in Borneo Need Your Help!
Please support the BOSF Emergency Covid-19 Relief Fund