BOS Foundation: Update on New Rescued Orangutans – Hati, Riana and Ecky
February 22, 2018 — You might remember the two female orangutans recently rescued and brought to BOS Nyaru Menteng: Hati and Riana. Hati was rescued from a villager in Tumbang Sanamang, Katingan Hulu, Central Kalimantan (read the full story here), while Riana was rescued from a resident of Bontang, East Kalimantan. Both rescues were conducted by teams from BOS Foundation and BKSDA. After almost a week in at the care center, Hati and Riana are adapting to their new homes in our rescue and rehabilitation centres.
Hati Loves Milk
Hati, aged around 2.5 years old, is currently undergoing quarantine in the Baby House at Nyaru Menteng. She bravely climbs climbs up to 10 meters high. She is becoming friendlier toward her classmates Rachel, Alejandra, and Bravis. Hati likes to eat all types of fruits offered by the babysitters. She also loves milk and still wakes in the night to ask for more!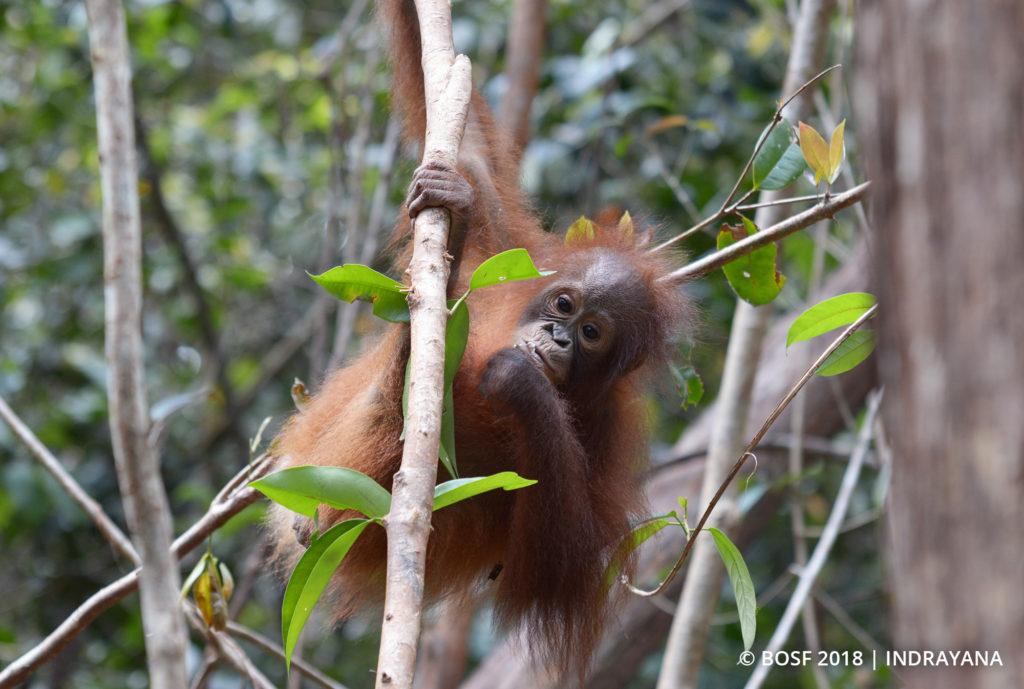 Hati
Riana the Loner
Five-year old Riana, who was suffering from diarrhea and a worm infection upon arrival, is also showing signs of improvement. She now eats and drinks a good amount, and is willing to try forest fruits. She loves to play and try the different enrichment offered at Samboja Lestari. She has a long way to go, but we hope she will gain more confidence in the company of our babysitters.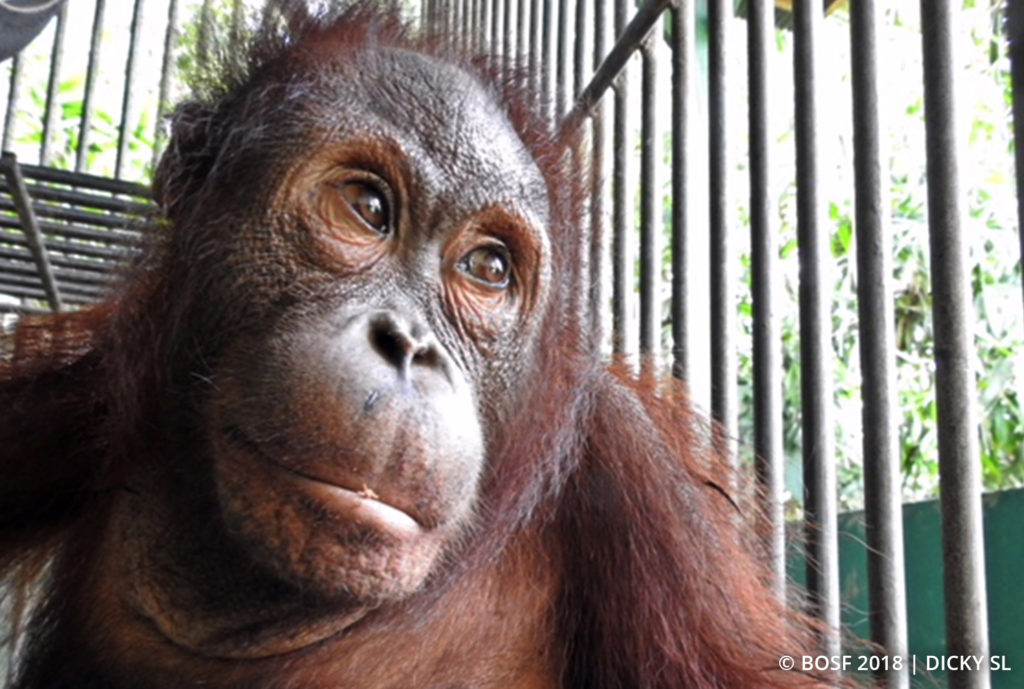 Riana
The Third Rescue of the Month
Meanwhile, the Samboja Lestari orangutan rehabilitation center also received another baby female – named Ecky – estimated to be around two years old. She was rescued in the village of Bukit Makmur, Kaliorang, East Kutai Regency, East Kalimantan by a joint-team from the Central Kalimantan BKSDA and BOS Foundation Samboja Lestari. Ecky arrived with a bloated stomach and was severely malnourished. The rescue team quickly covered her with a warm blanket, and she soon fell asleep in the loving arms of the babysitter who accompanied the rescue team.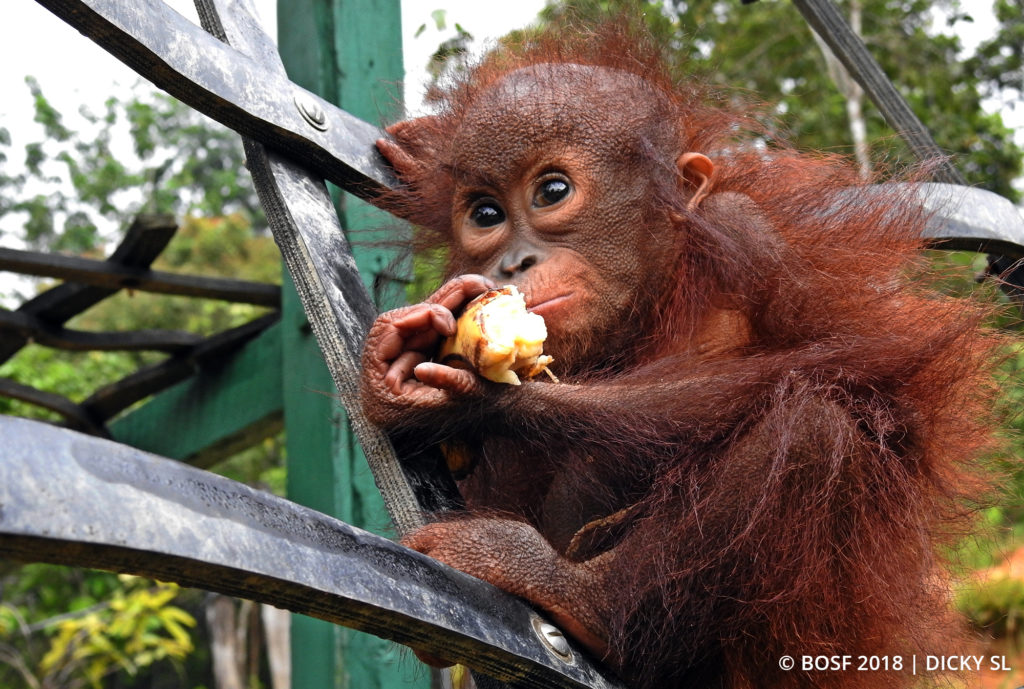 Ecky
Ecky is now undergoing quarantine in the Samboja Lestari Baby House while the staff awaits her health test results. She is beginning to show an interest in tasting different fruits and trying the different types of enrichment offered, which are very positive signs.
The BOS Foundation will continue to provide the best care for these young orphaned orangutans, and ease them into the rehabilitation process. Hopefully, in the future they can regain their freedom in a safe natural forest.
Text by: BOS Foundation Nyaru Menteng Communication Team
The Orangutans Need Your Help!
Please make a donation to BOS Nyaru Menteng today!
THANK YOU SO MUCH FOR YOUR SUPPORT!
{:(|}