BOS Foundation's Nyaru Menteng Team Rescues 18th Baby Orangutan in 2017
12 October 2017 — A joint rescue team from the BOS Foundation and the Central Kalimantan BKSDA rescued another baby orangutan, who we estimate to be 3 years old, from Teluk Nyatu village, Kuala Kurun Sub-District, Gunung Mas Regency, Central Kalimantan. This baby has reportedly been held captive by local people for around 3 years, meaning they have had her since a very young age.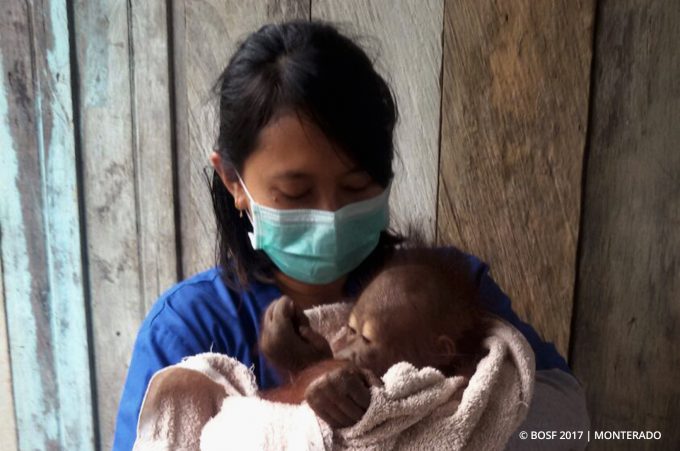 The accompanying vet from BOS Foundation-Nyaru Menteng, Lia Kristina, was on hand to provide immediate medical care. From initial reports the baby orangutan is in relatively stable condition, though very underweight. She is now safely at Nyaru Menteng, where she is undergoing a thorough health examination and some much needed 24-hour care.
This little girl is the 18th baby orangutan rescued by Nyaru Menteng this year. She will soon be moving into the new BOS Baby House!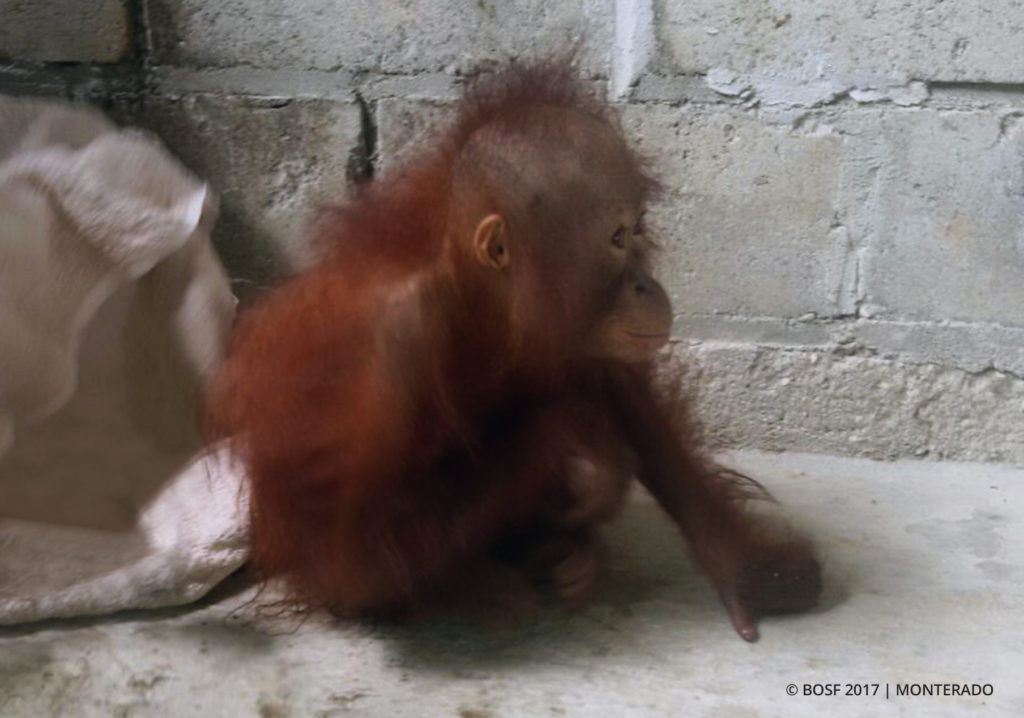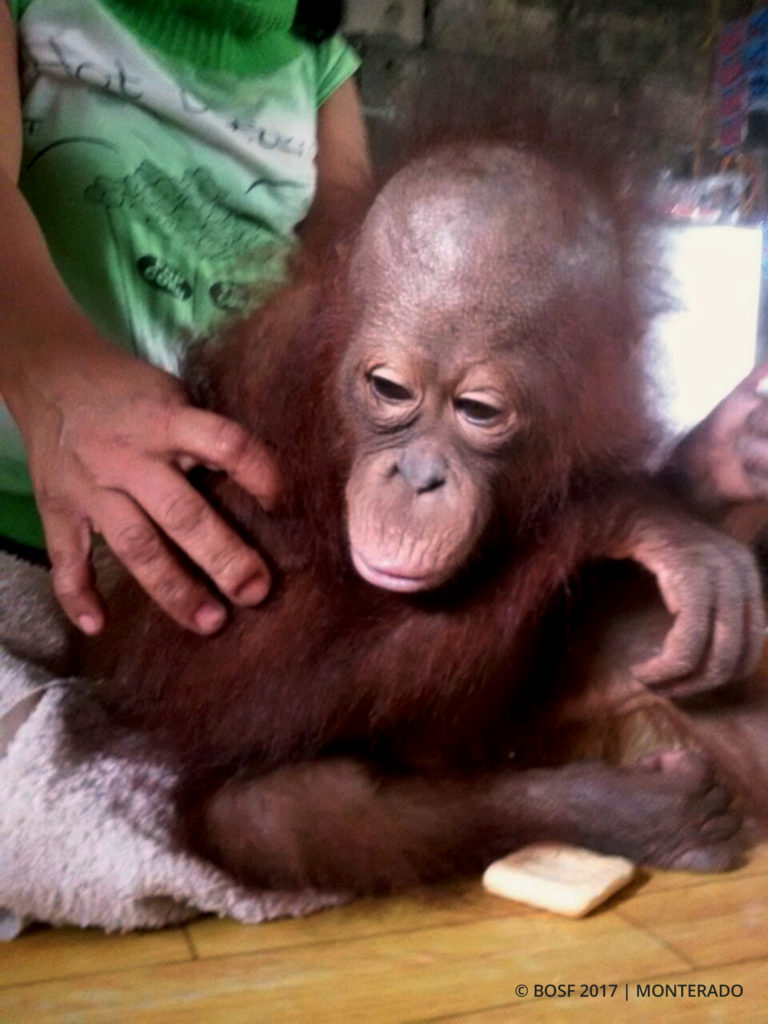 Text by: BOS Foundation Communication Team
The Orangutans Need Your Help!
Please make a donation to BOS Nyaru Menteng today!
THANK YOU SO MUCH FOR YOUR SUPPORT!
{:(|}