BOS Nyaru Menteng: Baby Hati – the 4th Baby Orangutan Rescued This Year
February 15, 2018 — On 11 February, the BOS Nyaru Menteng team rescued a female baby orangutan estimated to be two and a half years old, together with a joint team from the Central Kalimantan BKSDA and Police officers from Katingan Hulu. The baby was found in Tumbang Sanamang village in the Katingan Hulu Sub-district, following information from our Nyaru Menteng community empowerment team who witnessed her being held captive. The baby was found inside a wooden cage. She was clearly scared and villagers later informed BOS that she had been kept in that situation for a year.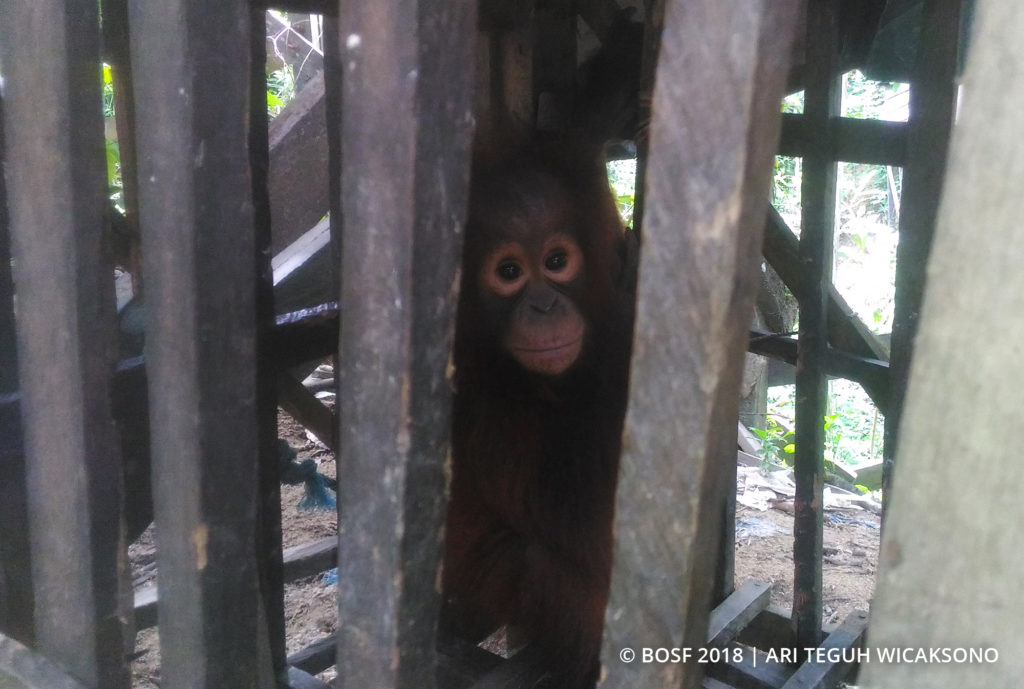 Hati is being held captive in the wooden cage
When the team arrived, the baby, who was later named Hati (which means Heart in English), was found traumatized and not demonstrating any wild behavior, which is a good indication of how long she has been held in captivity. The accompanying vet conducted an initial medical examination, which revealed that Hati was in good physical condition and medically stable.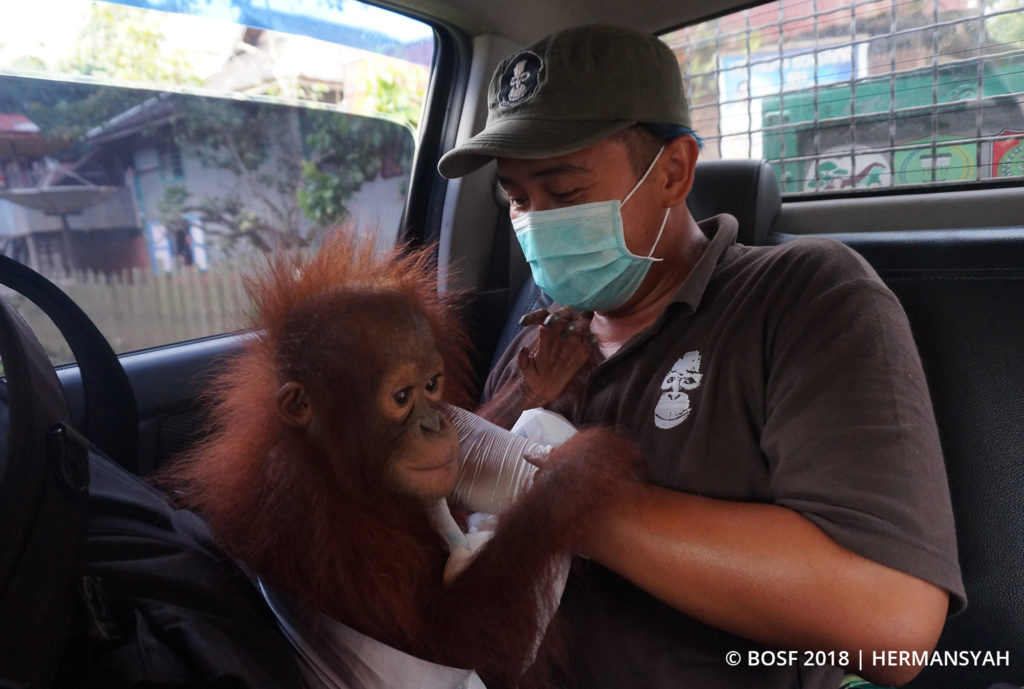 Initial examination by medical team
After arriving at Nyaru Menteng, Hati started her quarantine and has joined Rachel, Alejandra, and Bravis; three other baby orangutans who also recently arrived at Nyaru Menteng.
Sadly that day's rescue did not only result in one orangutan, which is tragic enough.... From the same village, the team also rescued a 3-month-old sun bear and 2 gibbons from other villagers living close by. These two gibbons will later be handed over to a facility recommended by the Central Kalimantan BKSDA.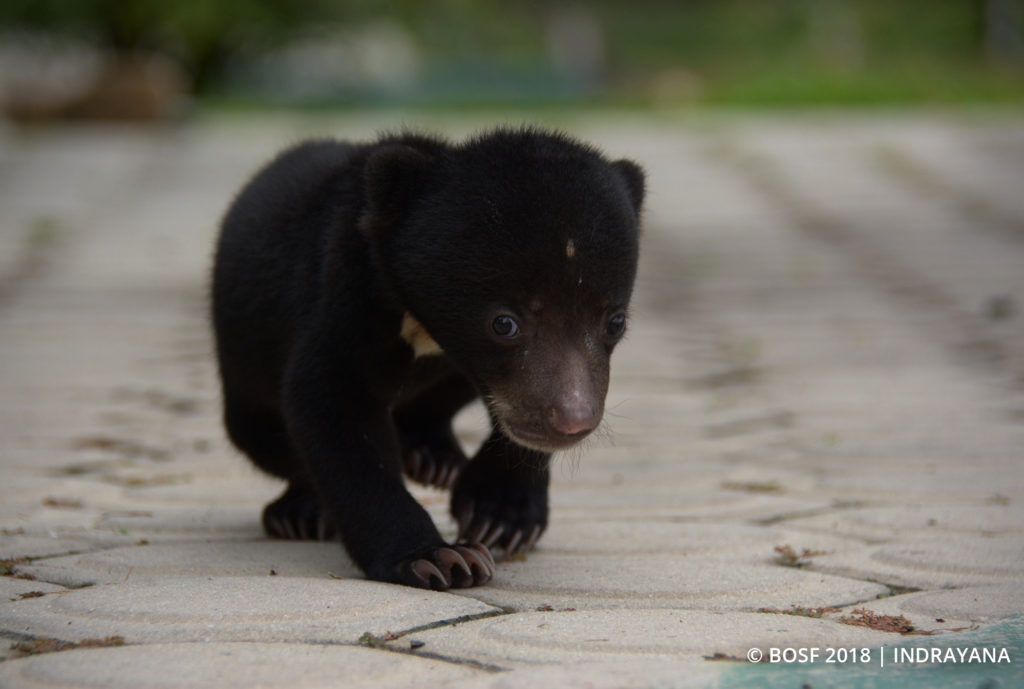 Sun bear rescued from the villagers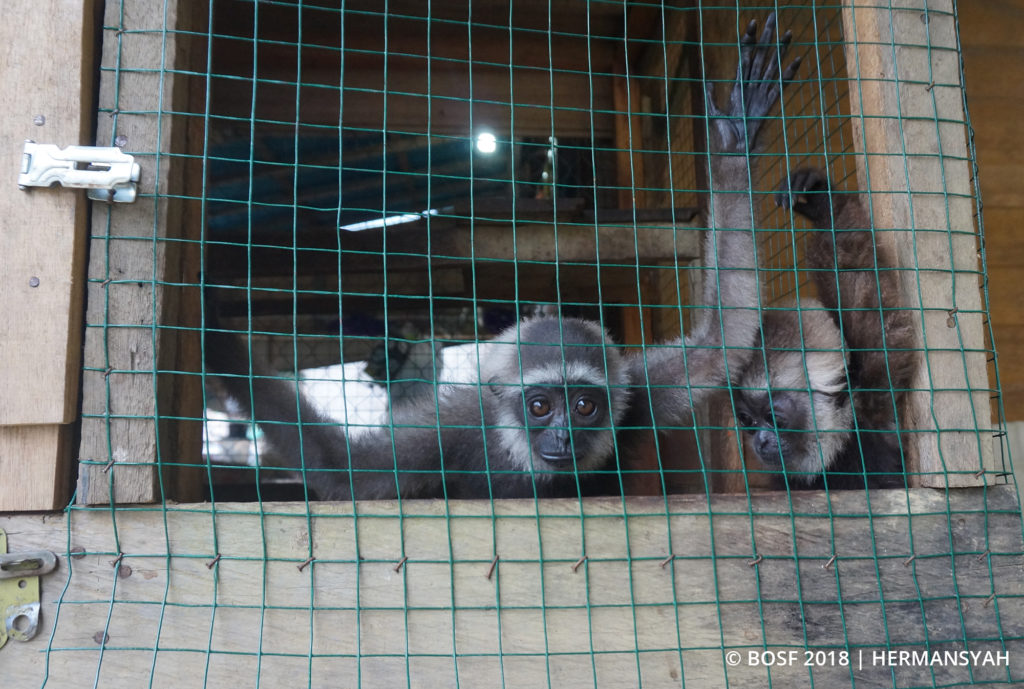 Gibbons rescued from the villagers
Text by: BOS Foundation Nyaru Menteng Communication Team

The Orangutans Need Your Help!
Please make a donation to BOS Nyaru Menteng today!
THANK YOU SO MUCH FOR YOUR SUPPORT!
{:(|}