BOS Nyaru Menteng: Meet Brave Little Suci
February 14, 2018 — Suci arrived at the BOS Nyaru Menteng Orangutan Rehabilitation Center on August 8, 2016, when she was just 12 months old and still displaying wild behavior. Like many other young orangutans we care for – Suci arrived as an orphan, without her mother to teach her the vital skills she would later need to survive in the wild. After two months in quarantine, Suci joined our Nursery Group, where she settled into her new surroundings and was able to socialize with other orangutans her age.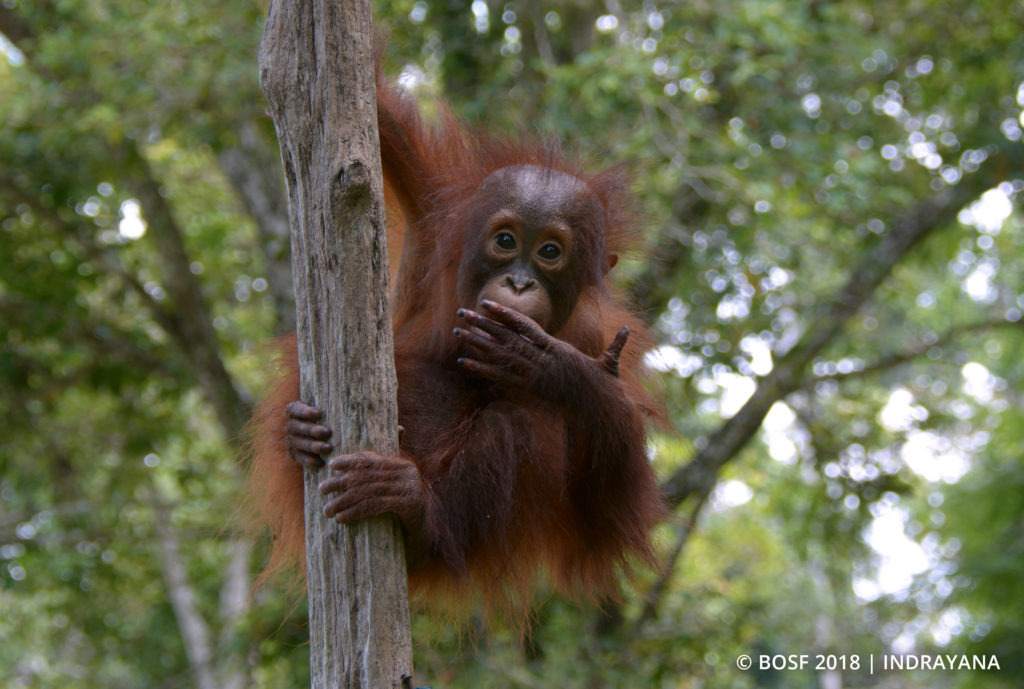 Suci when she arrived at Nyaru Menteng
A year later, Suci entered Forest School Group 1 to begin learning forest survival skills from our dedicated team of babysitters. Now two and a half years old, Suci has keenly embraced life in Forest School, and has become known for her excellent climbing and exploring skills. She thoroughly enjoys playing up in the trees, and exploring deeper into the forest.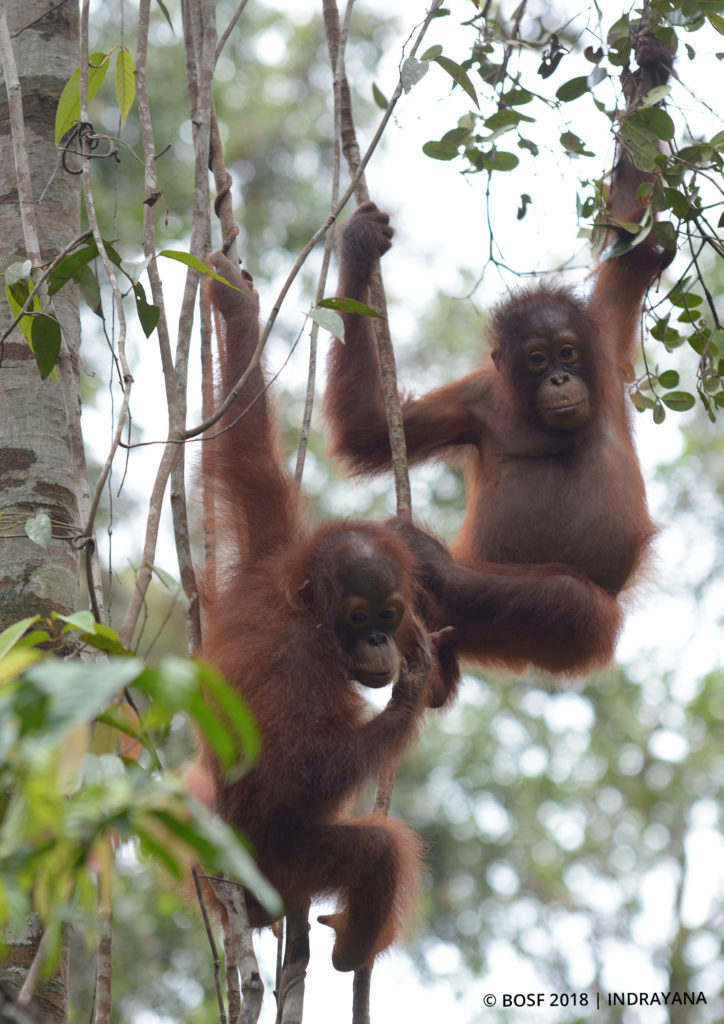 Suci in Forest School, playing with friends
Recently Suci was playing in the forest with Meryl, Vino, and Momot, but failed to return from Forest School with her friends when the afternoon darkened to evening. This was out of character for Suci, who would usually head back to the Baby House together with her friends and the babysitters. Suffice to say, everybody was worried and full of questions. Where was Suci? Had something gone wrong in the forest and was she ok? Suci was still a bit too young to be having sleepovers in the forest.
So, what happened to sweet Suci? Wait and find out in the second part of our story...
Text by: Hermansyah, BOSF Nyaru Menteng Communication Staff
The Orangutans Need Your Help!
Please make a donation to BOS Nyaru Menteng today!
THANK YOU SO MUCH FOR YOUR SUPPORT!
{:(|}