BOS Nyaru Menteng: The First Baby Orangutan Rescue of 2020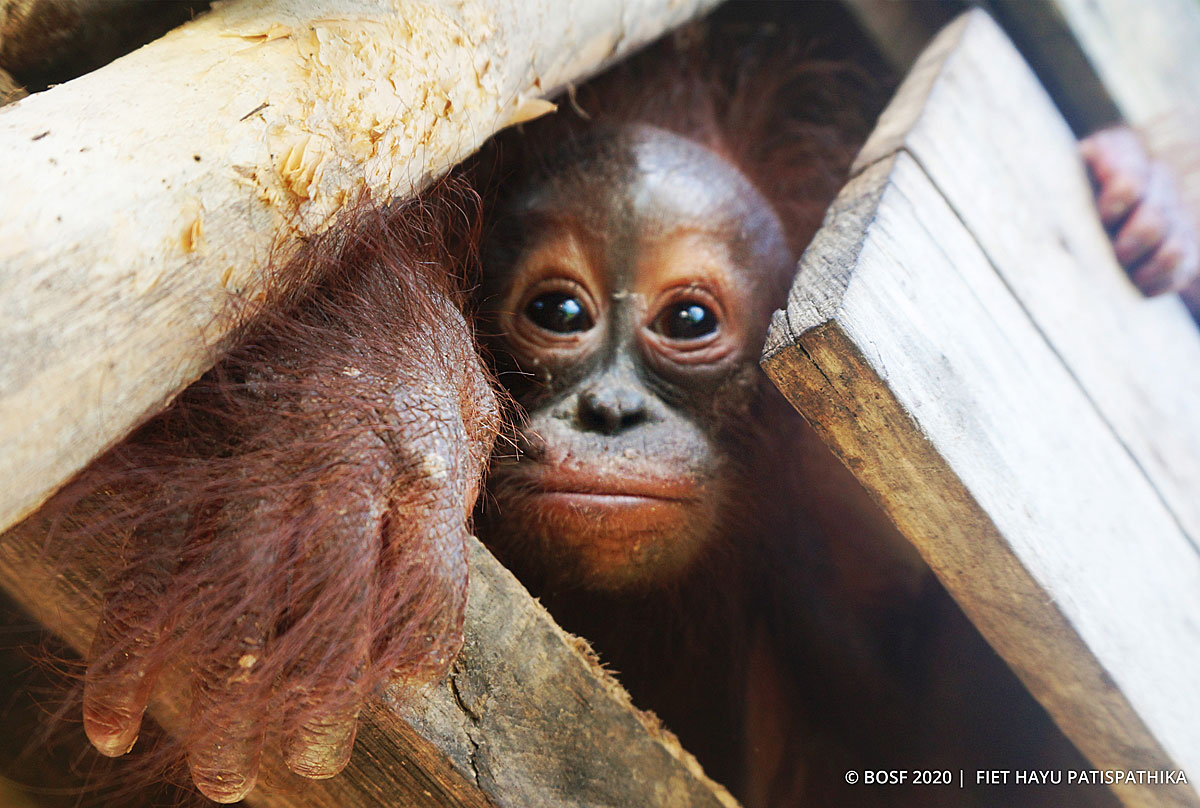 Text by: The BOS Foundation Communication Team
February 13, 2020 — A joint team from the Borneo Orangutan Survival (BOS) Foundation and the Central Kalimantan Natural Resources Conservation Agency (BKSDA) recently rescued another baby orangutan. This time, the joint team collected a 1-year-old male orangutan from the village of Keladan, in Kapuas Regency, Central Kalimantan. The baby orangutan was said to have been found stranded alone near a farm and was kept by a farmer for about a month. As usual, there was no information on the baby's mother. (Note: A mother orangutan will under no circumstances abandon her baby.)
When the baby was rescued, he was in a weakened state and running a high temperature. During the trip to Nyaru Menteng he ate some rambutan – an Asian, hairy-looking fruit – and drank the water that was offered to him. Upon arrival at the Nyaru Menteng Orangutan Rehabilitation Center on 21 January, the baby was placed in quarantine and the medical team performed a general health check on him.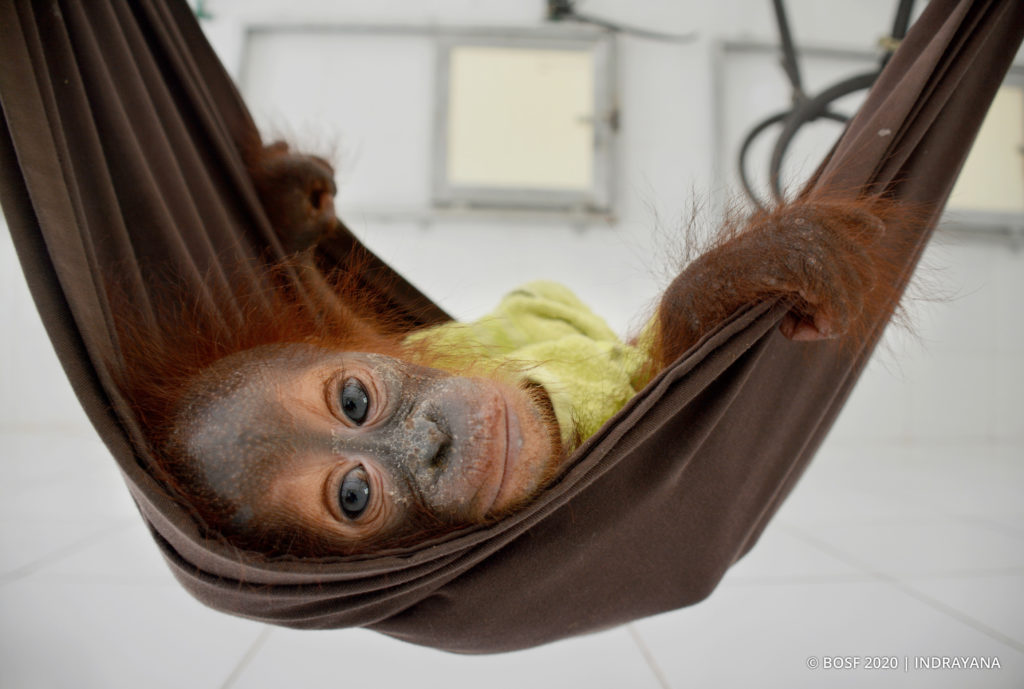 The rescue of a male baby orangutan
Today, this male baby orangutan is still receiving intensive care from our team of medics and surrogate mothers. Weighing only 3.3 kilograms, he must undergo at least two months of quarantine before he can join other orangutans in the nursery group.
We are all hoping for a speedy recovery for this beautiful young baby!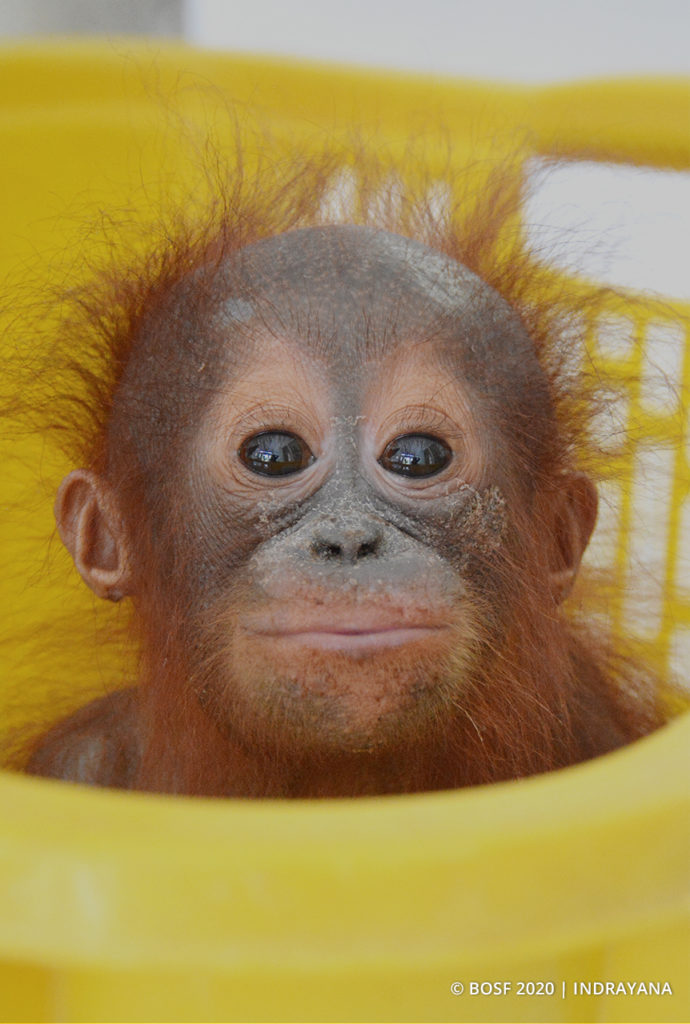 The first baby orangutan rescued by BOSF in 2020
Orangutans in Borneo Need Your Help!