BOS Orangutan Releases: Bong Explores Near and Far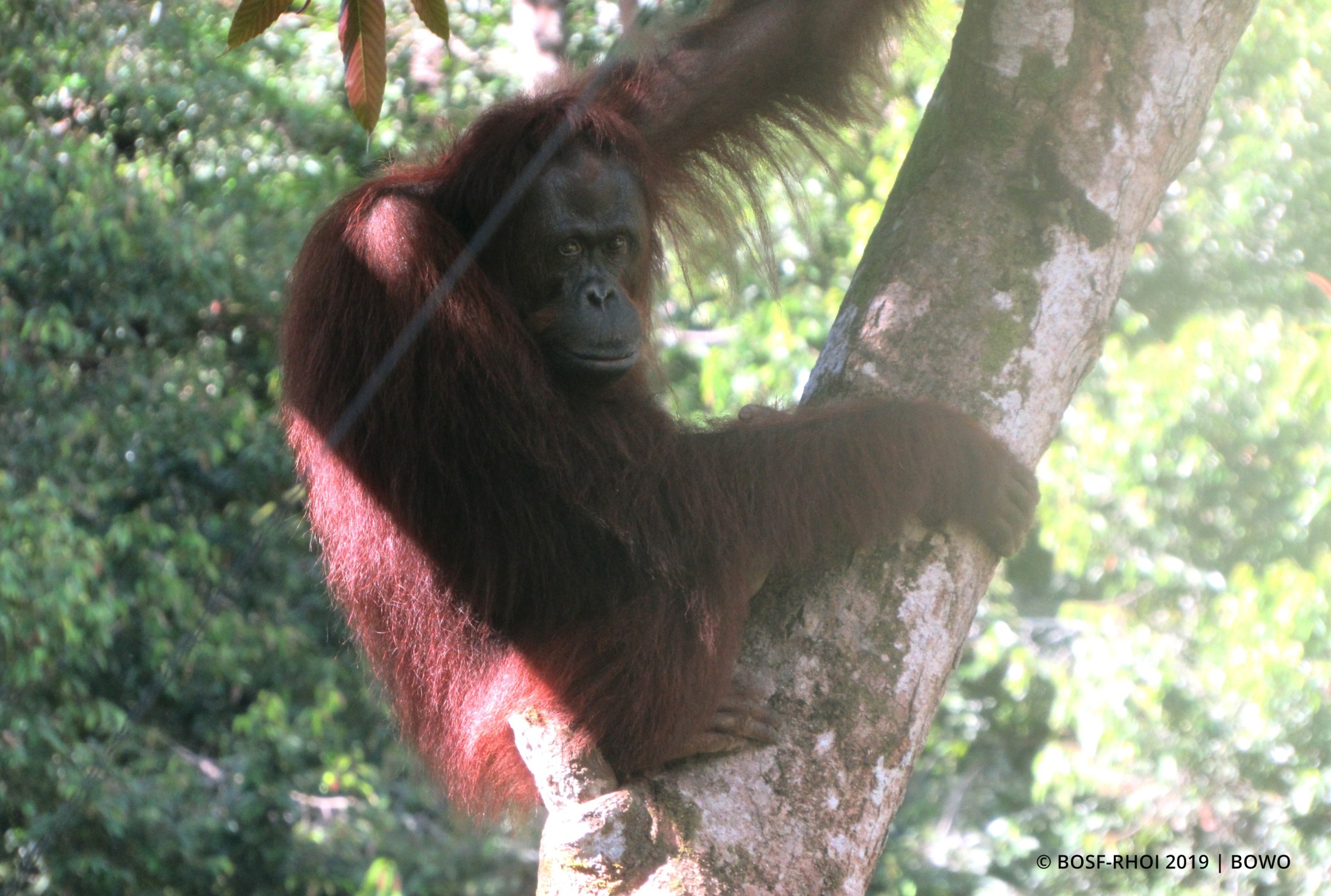 Text by: PRM team in Nles Mamse Camp, Kehje Sewen Forest
FEBRUARY 26, 2019 — Our Post-Release Monitoring (PRM) team from Nles Mamse Camp, in the southern part of the Kehje Sewen Forest, recently conducted a patrol in the Palawan area; a 45-minute walk from camp. The team had tried in vain to locate orangutan signals, and hiked for two hours before finally picking up a signal from Bong, a female released to the forest in December 2016.
Bong is no stranger to the PRM team: She has been spotted many times within a short walking distance from camp, where plants are plentiful, and is one of the most-observed released orangutans. However, over the past few weeks, Bong was nowhere to be seen, and we wondered where she could be.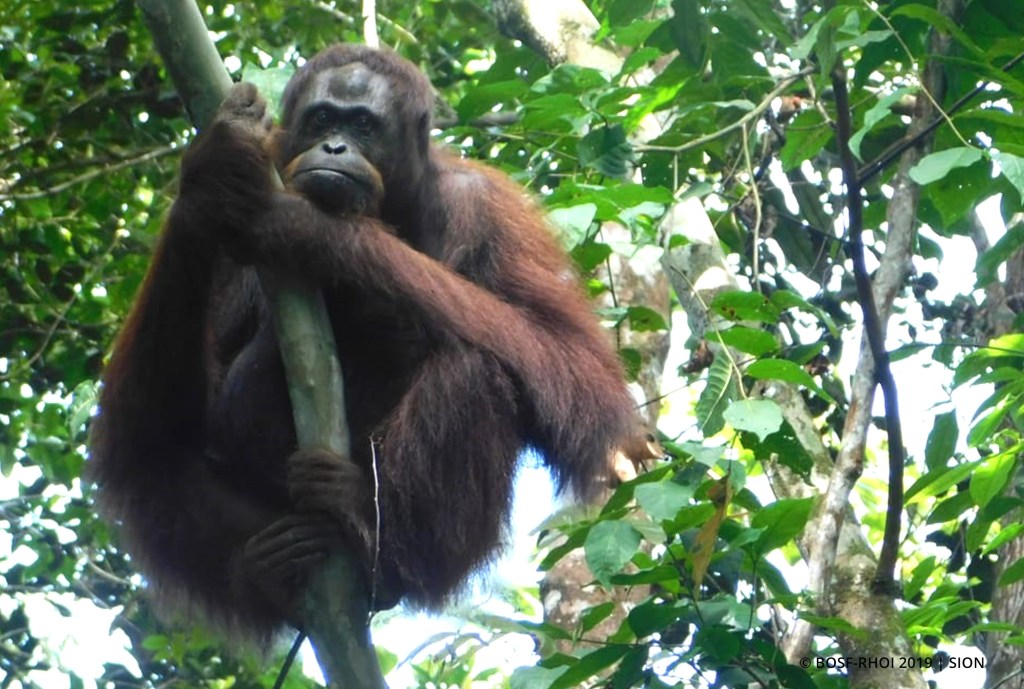 Bong
The team eventually found Bong happily dangling from a tree, playing. The distance she had travelled was quite an achievement for Bong, as the Palawan area is a hill peak with steep slopes on both sides, and is quite far from the last place she was known to be. The team was excited to learn that Bong had roamed this far.
Once Bong was located, the PRM team quickly set up to begin observations. Bong's activities were recorded for a period of two hours, in which time she ate a large amount of liana fibre and moved actively around the trees. Bong seemed to be thriving well in her forest home.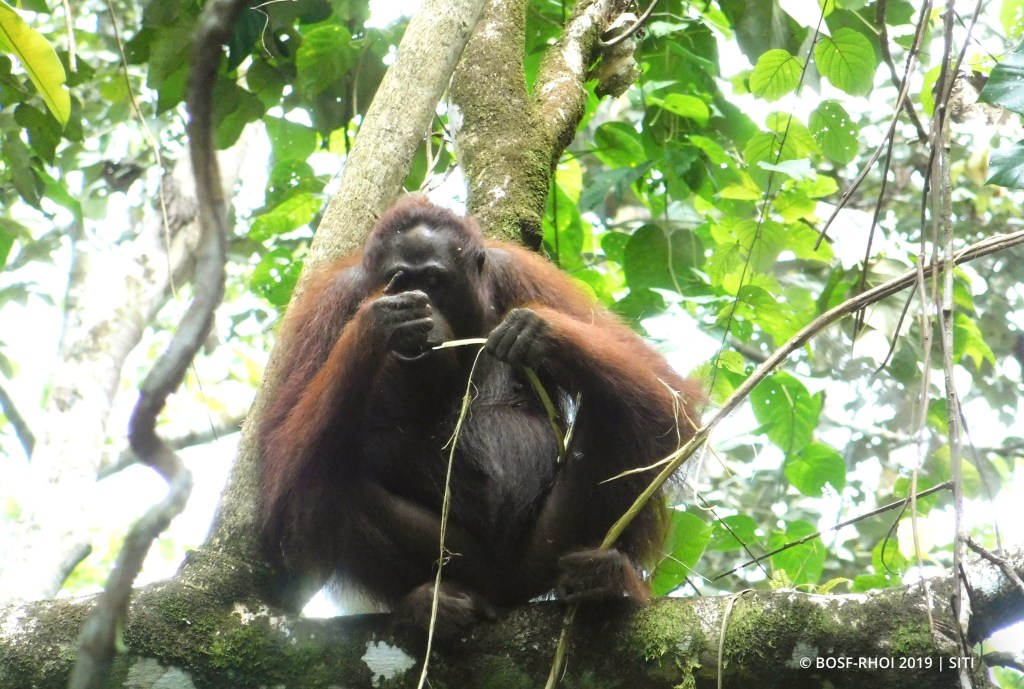 Bong eats liana fibres
After hours of munching on forest fare and navigating the trees, Bong broke a handful of twigs and started to construct a nest for her day nap. She rested for about 30 minutes in her nest, then got up to continue on her journey.
Goodbye for now, Bong. We hope to find you in another location next time, roaming the forest and living the good life!
The Orangutans Need Your Help!
Please make a donation to the Borneo Orangutan Survival Foundation today!
THANK YOU SO MUCH FOR YOUR SUPPORT!
{:(|}