BOS Samboja: Davi's First Day of Forest School!
February 28, 2018
Who is Davi?
Davi was born at BOS Samboja Lestari on October 19, 2015. She spent the first few days of her life with her birth mother, Citra, before the medical team were forced to make the difficult decision to separate them. At the time, Davi was suffering from malnutrition and had a fungus infection, which required treatment at the Samboja Lestari medical clinic.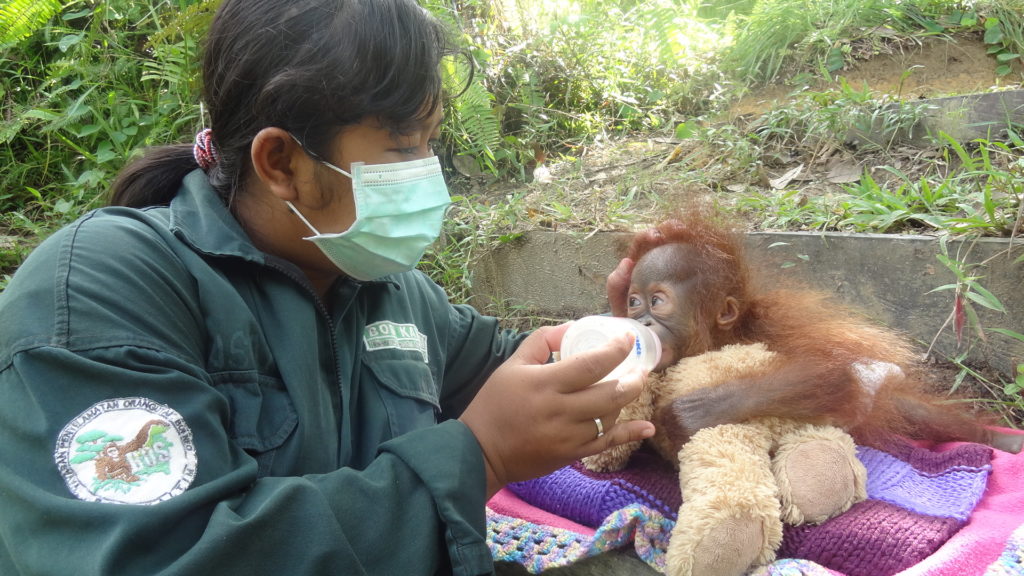 Baby Davi
Davi is now two years old and has grown into a healthy and active young orangutan. Her determination and willingness to learn and practice survival skills saw her recently move from the Baby Nursery and join Forest School, where she encountered bigger and older orangutans.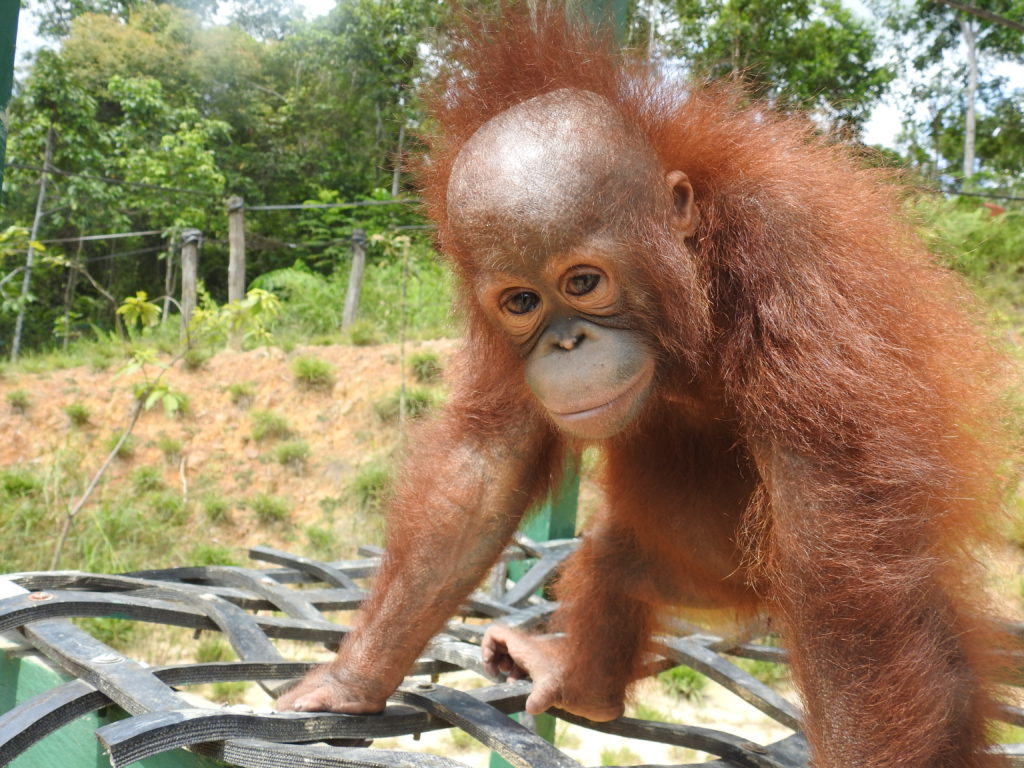 Davi now
Davi joins Forest School
Arriving into Forest School Group 1, Davi initially refused to walk on her own and motioned to be carried. However, after she saw orangutans from Group 1 making their way to school on their own— and not being carried— she immediately got down and walked behind them.
Once she reached Forest School, Davi quickly went to the nearest liana, where she was greeted by new friends Ames, Serge and Bagus. It did not take long for her to befriend them, and the four were soon wrestling, climbing, and playing together. Davi seemed to enjoy her time in Forest School – she didn't cry, nor was she scared of moving a short distance away from her babysitter.
Being a newcomer, and smaller than the others, did not hold Davi back from competing with the bigger orangutans in the group. At times, she also managed to keep up with them up as they played and climbed in the forest. This is a good start for Davi!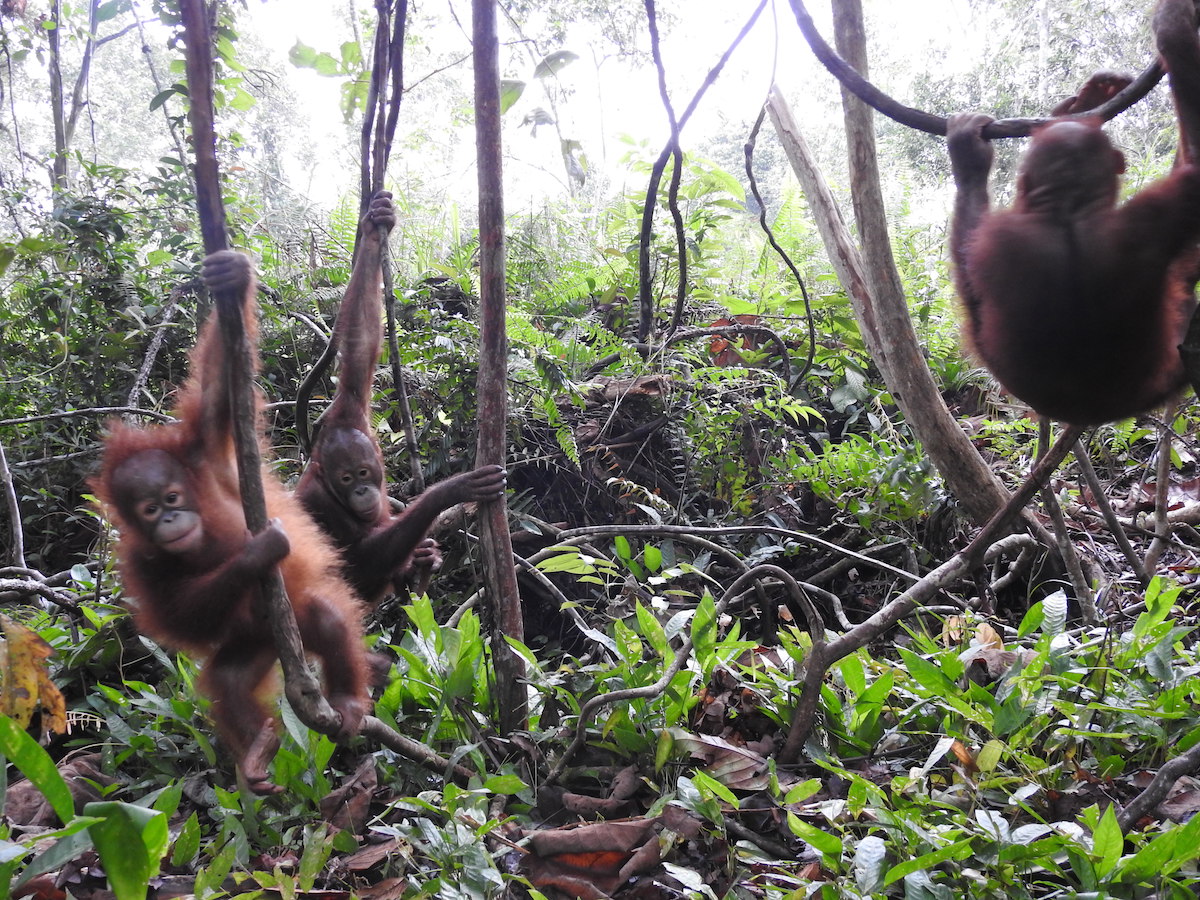 Davi in Forest School
We hope that spending time with older peers in Forest School will help Davi grow into an active, smart orangutan. Her experiences here will be vital in helping develop her survival skills, so she can one day be released to the wild.
Keep up the great work, Davi!
Text by: BOSF Samboja Lestari Communication Team
The Orangutans Need Your Help!
Please make a donation to the BOS Foundation today!
THANK YOU SO MUCH FOR YOUR SUPPORT!
{:(|}