BOS Samboja Lestari – 23rd Orangutan Release: Meet the Candidates!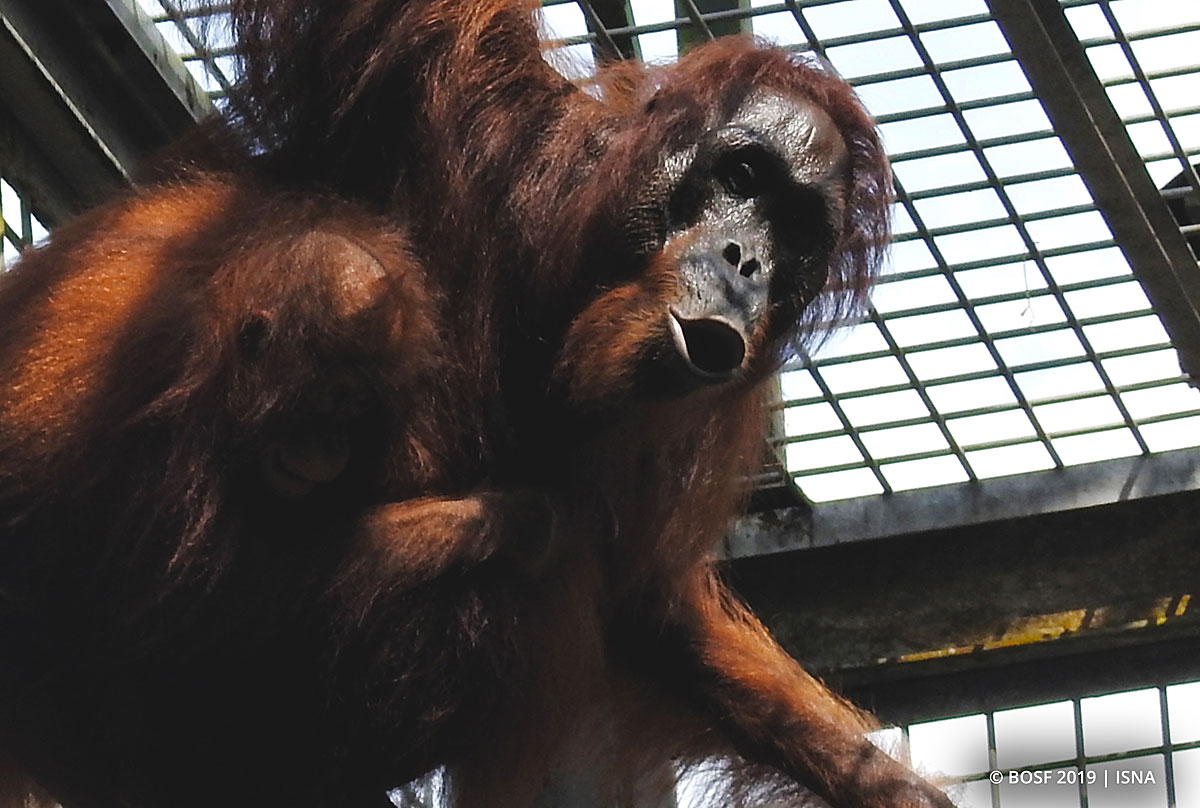 Text by BOSF Communications Team
November 12, 2019 — The Borneo Orangutan Survival (BOS) Foundation and the East Kalimantan Natural Resources Conservation Agency (BKSDA) are conducting a sixth release for 2019 in the Kehje Sewen Forest, East Kutai Regency, East Kalimantan. Three orangutans will be released this time, bringing the total number of rehabilitated orangutans released in the forest to 118 individuals.
1. JUBAEDAH DAN JUBAEDI


Jubaedah and Jubaedi were rescued by a joint team from the Natural Resources Conservation Agency (BKSDA) of Bontang, East Kalimantan and the BOS Foundation's Samboja Lestari Orangutan Rehabilitation Centre, on 27 March 2019. Mother Jubaedah was estimated to be around 20 years old at the time and was rescued with her 2-year-old son, Jubaedi. They were found in poor condition in Guntung Village, Bontang City, East Kalimantan. Jubaedah was underweight and suffering from severe dehydration, anaemia, and low blood-sugar. She had also sustained traumatic injuries that had left her with a deep cut on her head, part of her right forefinger missing, and five bullets lodged in her body. The injuries were suspected to be the result of conflict with humans. Luckily, baby Jubaedi was found in more stable condition and appeared to be in sound health. Both mother and son were still displaying wild behaviors.
Given Jubaedah's concerning condition, the mother-infant pair could not be immediately relocated to a safe forest. They first needed intensive care and time to recover, and thus were placed in a socialization enclosure to receive treatment while under close medical observation.
Thanks to the care of our dedicated veterinary team and technicians, after a few short months of treatment, Jubaedah had fully recovered. Mother Jubaedah and baby Jubaedi are now healthy and ready to return to their natural habitat in the Kehje Sewen Forest.
2. TITON


Titon was born in Samboja Lestari on 11 October 2000 to mother Titin, and together the pair was placed in a socialization enclosure. At the age of seven years, when he was starting to show more independence, Titon was moved away from mother Titin to join with other orangutans his age in a different complex.
In 2017, Titon was transferred to Pre-release Island #7 to undergo the final stage of rehabilitation. There he was known as an independent orangutan who paid little attention to humans and instead spent most of his time high up in the trees, foraging for forest foods.
Titon is now 19 years old, and after years of honing his survival skills through the rehabilitation process, he is finally ready to roam wild and free in his new home, the Kehje Sewen Forest. There he will catch up with his mother, Titin, who was released within the same forest in 2013.
Orangutans in Borneo Need Your Help!