BOS Samboja Lestari Veterinarian Team Busier Than Ever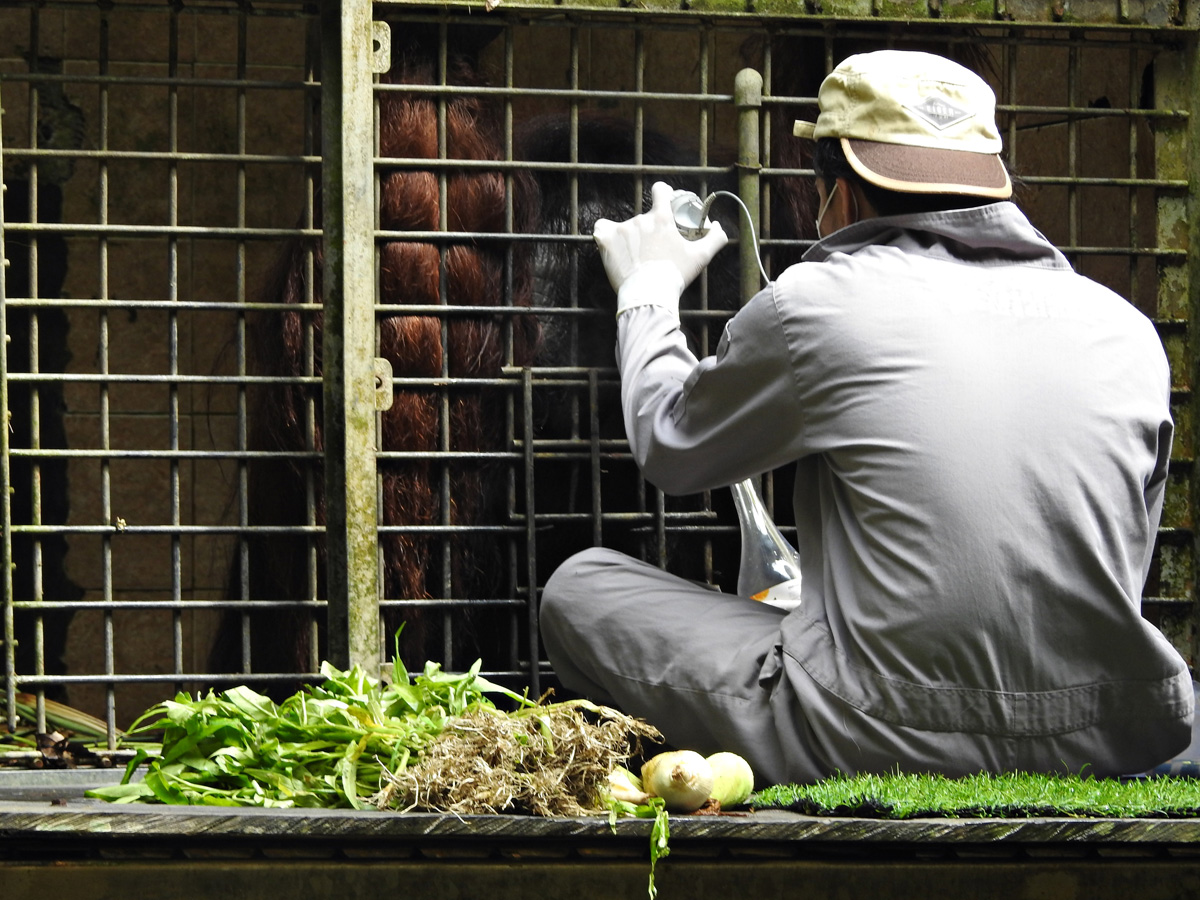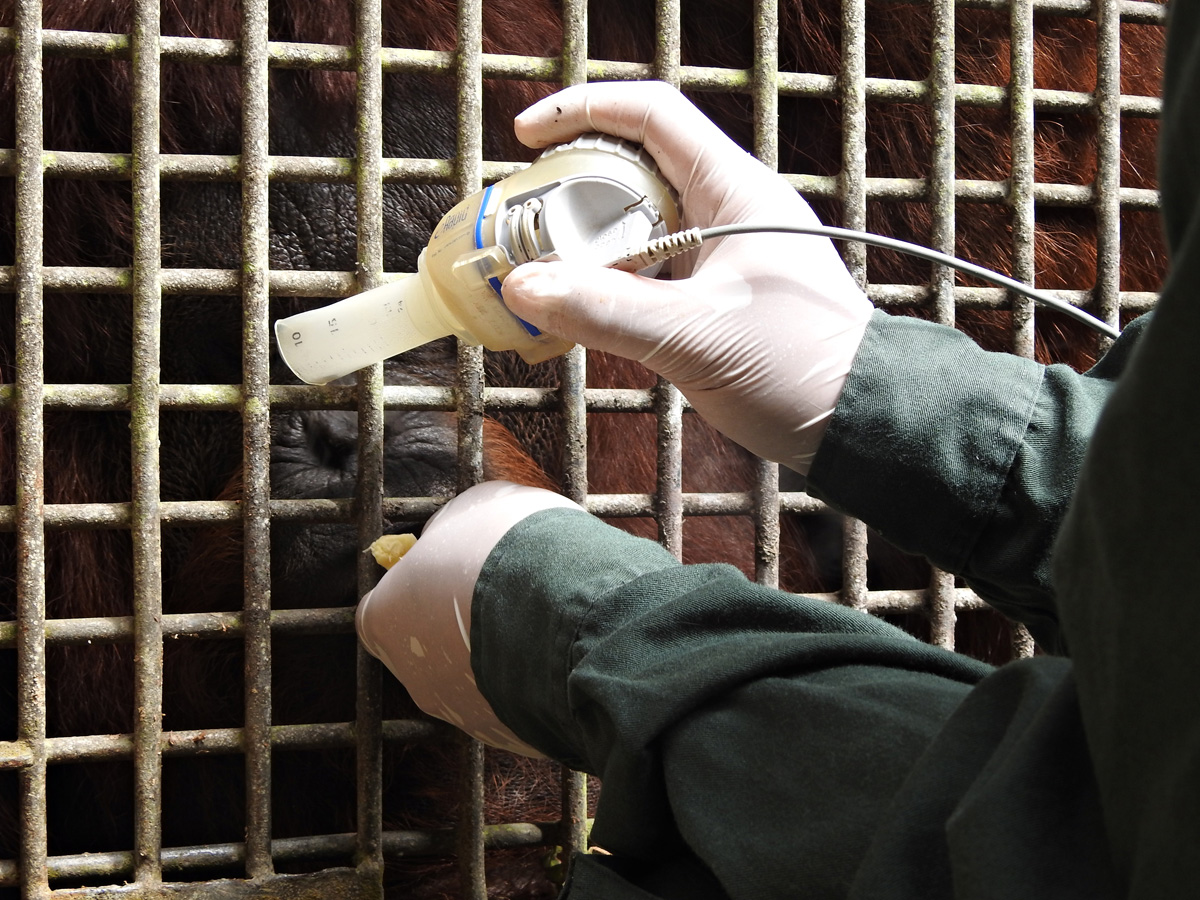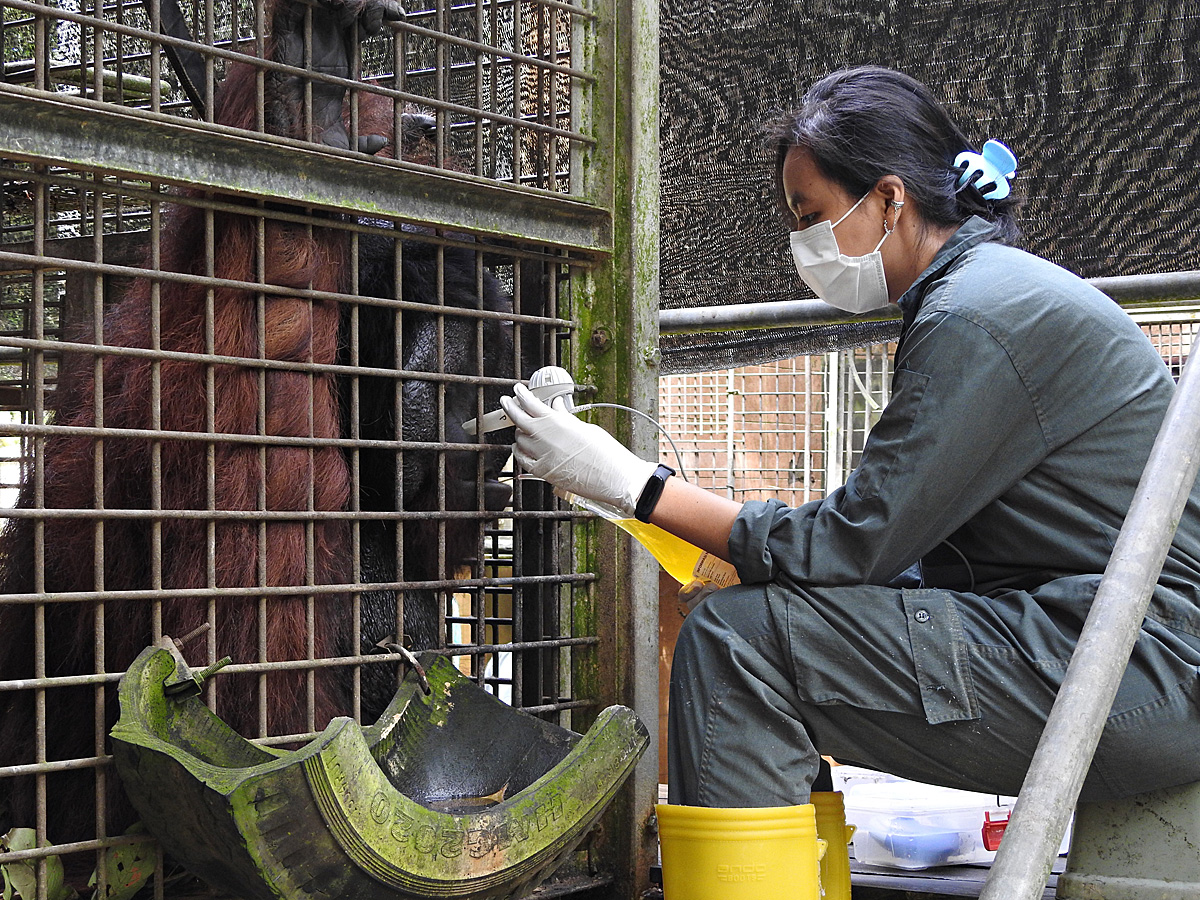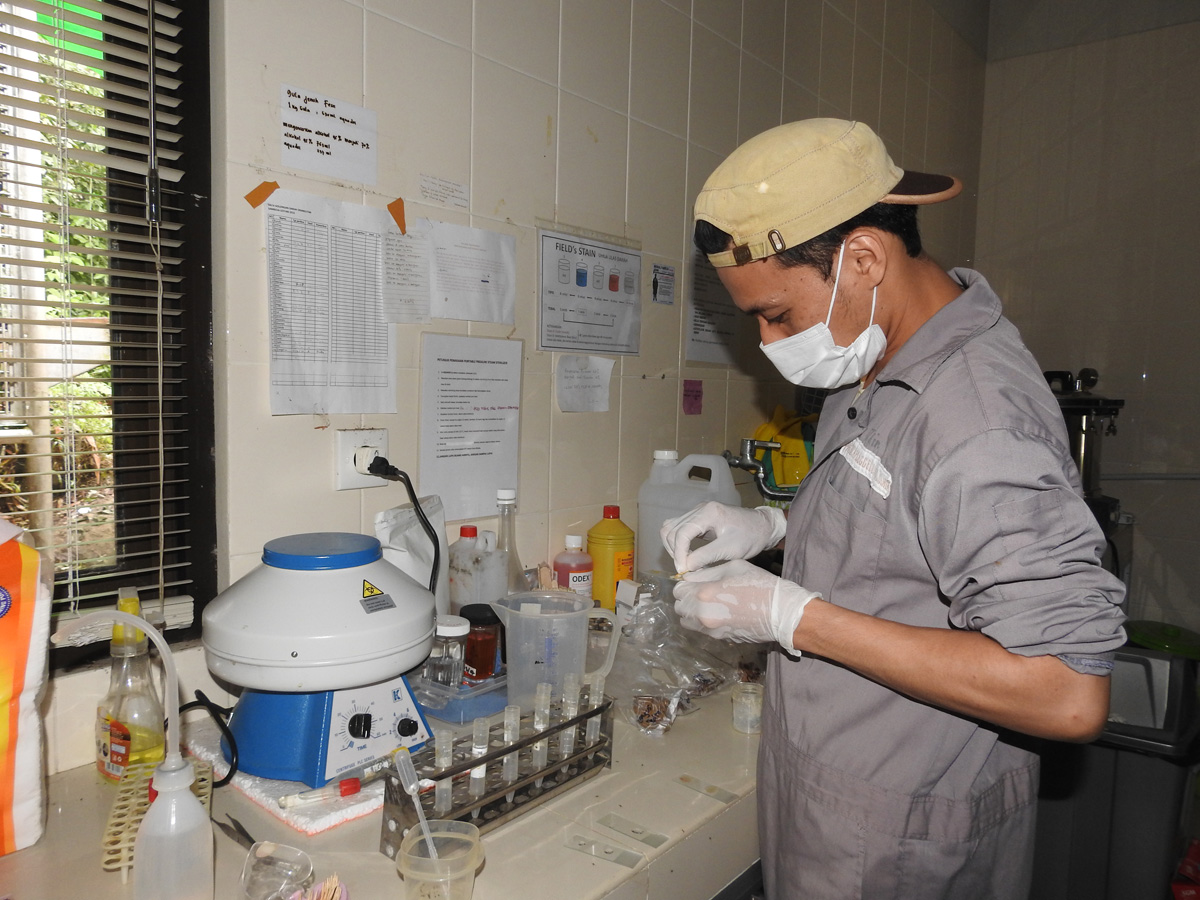 Date Posted: July 26, 2021
Text by: BOSF Communications Team, Samboja Lestari, East Kalimantan
The job of caring for around 120 orangutans and 70 sun bears is a huge challenge at the best of times - moreover in the midst of a pandemic! Yet, the veterinary team at the BOSF Samboja Lestari Orangutan Rehabilitation Center in East Kalimantan, keeps up their amazing work and continues to strive forward.
As the global pandemic persists well beyond the 12-month mark, the Samboja Lestari veterinary team - consisting of four veterinarians and three clinic technicians - continues to follow a routine, daily schedule. In light of the pandemic, this schedule was adjusted so that team members could work to a shift of two days on and two days off. These changes have kept our team members busy and helped us keep centre operations going.
Every morning, the members of our veterinary team get dressed in full PPE (personal protective equipment) prior to conducting their routine tasks in close proximity to orangutans. One veterinarian will make regular visits to the Forest School areas, the Special Care Unit, and the Sun Bear Sanctuary, while the other will visit the individual enclosures and socialization complexes.
During the visits, these veterinarians conduct individual examinations to look for signs of orangutans falling ill, harboring injuries, or requiring treatment for other ailments. Assisted by clinical technicians, our veterinarians also provide nebulizer treatment for orangutans who are suffering from Orangutan Respiratory Disease Syndrome (ORDS), a distressing respiratory condition that can be fatal.
After completing a visit, our veterinary team will then examine fecal samples from orangutans and sun bears. The results of these examinations, which are reported on monthly, indicate the health condition of each individual and can reveal a number of illnesses, such as worm infections. Orangutans can suffer from different types of infections caused by hookworm or roundworm (Strongyloides) or can contract digestive infections caused by Balantidium bacteria. When our veterinary team finds that an orangutan is suffering from any of these conditions, immediate action is taken.
All of these daily activities are in addition to one-off surgical procedures required when medical intervention is needed to ensure that every animal under our care is comfortable and healthy. These can vary from caring for physical ailments – take for example, Jeffrey's hip dysplasia which required three months of treatment – to preparing orangutans for release – which includes a final health check and disease tests. One thing is for sure, our veterinarians never find themselves wanting for activities!
While we certainly have a lot to do, we see every day as an opportunity to continue our work towards a better future for wildlife and humans in Borneo. We hope that you, too, join in our movement to preserve orangutans and their habitat!
Orangutans in Borneo Need Your Help!