BOS Samboja: Surprise Visitor to Camp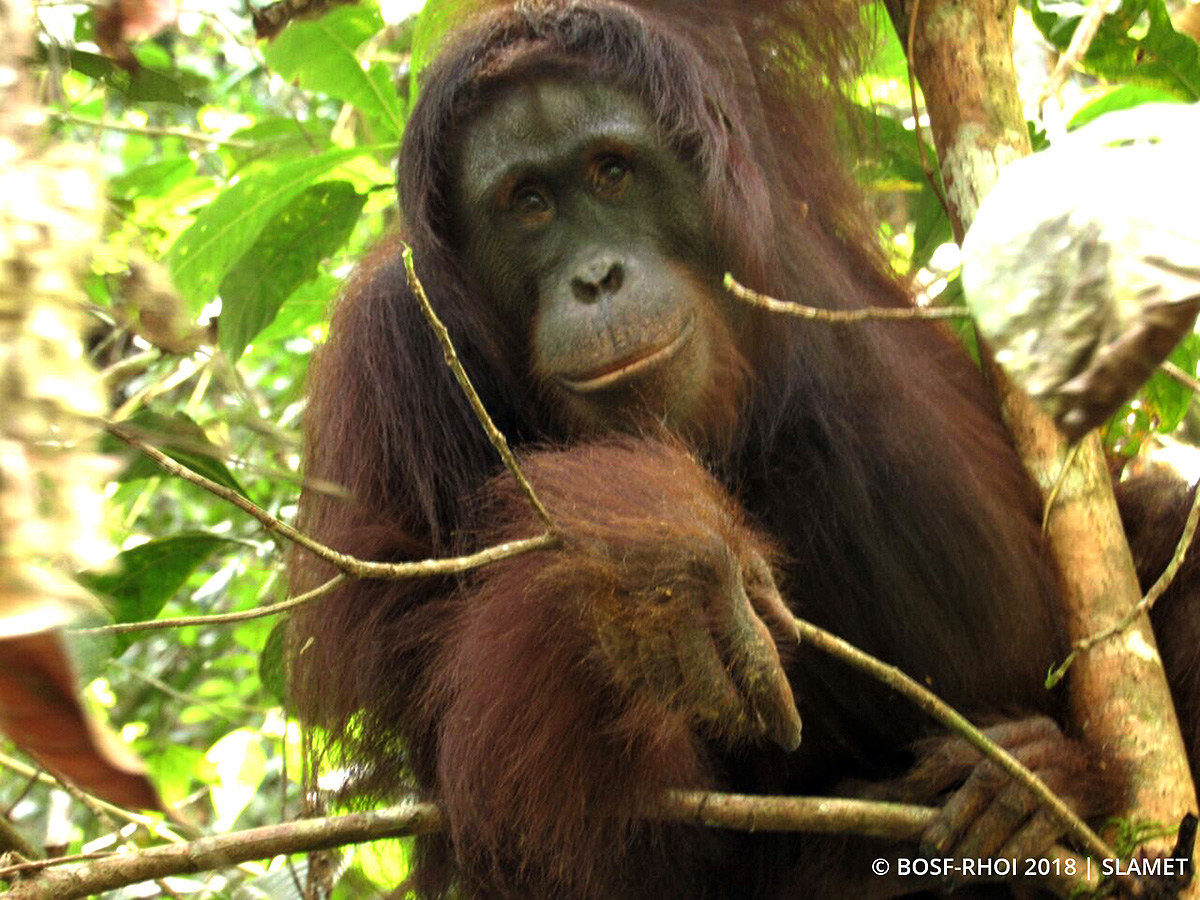 May 21, 2018 — The sun was scorching down on our team from Nles Mamse Camp in the Kehje Sewen Forest when they spotted an orange figure dangling from a tree close to camp. The post release monitoring (PRM) team quickly turned on the radio receiver to try to identify the surprise visitor using telemetry signalling, and soon discovered that it was Angely! Released back in May , 2016, Angely had gone undetected for quite some time, so the team decided to observe her while she was still in sight.
Nobody on the team was surprised to find Angely eating heartily. She is well known for her huge appetite, devouring young leaves, forest fruits, bark – you name it! She enjoyed her smorgasbord in the trees before slowly moving off deeper into the forest, away from the camp area. Not paying much attention to our PRM team following behind her, Angely continued savouring the forest fare along her journey.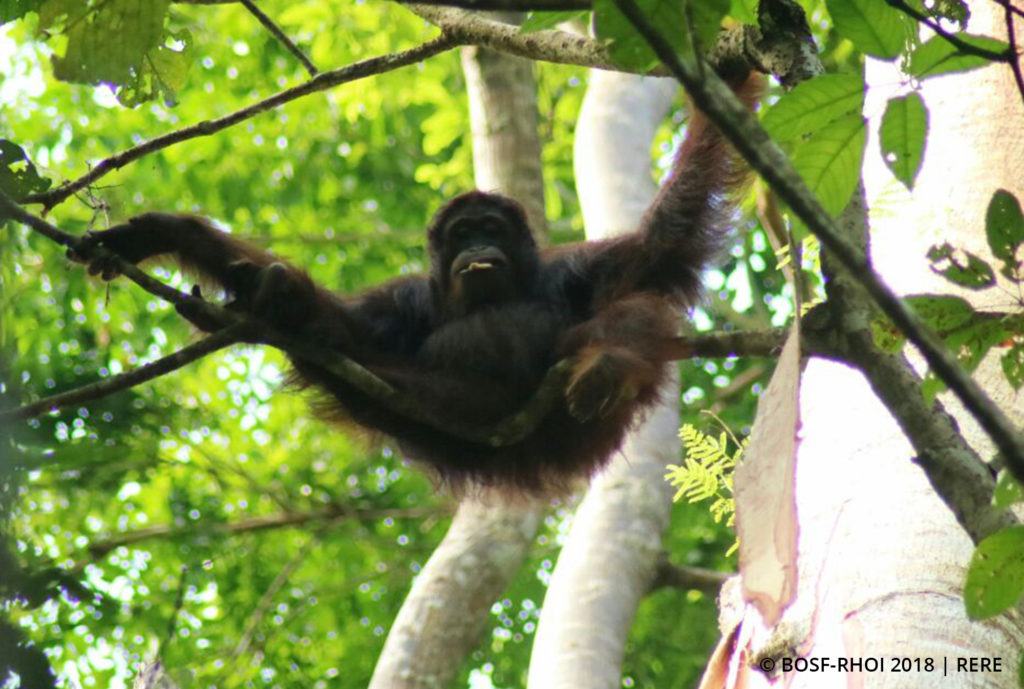 Angely enjoys forest fruits
But there was something different about Angely this time: She had gained some weight and her hair had grown long and beautiful. She looked more amazing than ever! Clearly, she was embracing forest life and had made some noticeable progress since the last time we caught up with her.
Later that afternoon, heavy rainfall came in to shower the forest. Angely seemed to pay little attention to it and kept eating rather than stop to build a nest. Unfortunately, the team needed to return to the camp, and had to leave Angely before she began to construct her night nest.
The team were only able to observe Angely for a short time but collected some important data on her physical condition and activities. It was amazing to witness her thriving in the Kehje Sewen Forest. Stay healthy, Angely! We hope to see you again, soon.
Text by: PRM team in Nles Mamse Camp, Kehje Sewen Forest
The Orangutans Need Your Help!
Please make a donation to the BOS Foundation today!
THANK YOU SO MUCH FOR YOUR SUPPORT!
{:(|}