BOS Samboja: Update on Released Orangutan "Indonesia"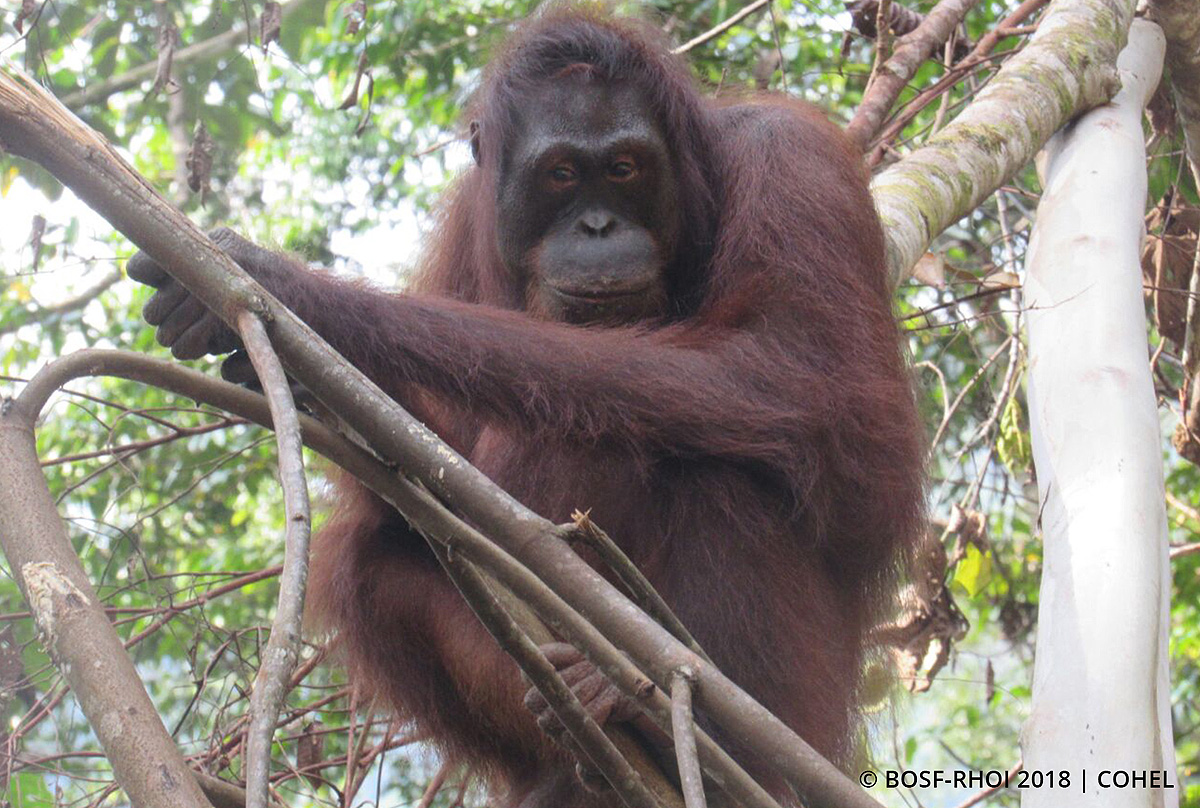 March 14, 2018 — After weeks of nest-to-nest observations on five recently-released orangutans, the BOS Post Release Monitoring (PRM) team turned its focus back to the more senior inhabitants of the Kehje Sewen Forest. Orangutans like "Indonesia", a female who was reintroduced back in December 2016, and whose signal was recently picked up by the team's radio tracking equipment.
The team departed camp and headed to the location where Indonesia's signal was last detected. It was noon before she was finally located, busily eating termites from a weathered piece of wood. She appeared to be in very good condition.
After finishing her termite appetiser, Indonesia climbed up a tree and resumed her forest feast. This time, she tucked into some tasty tree bark, and spent several hours stripping off bark and devouring it.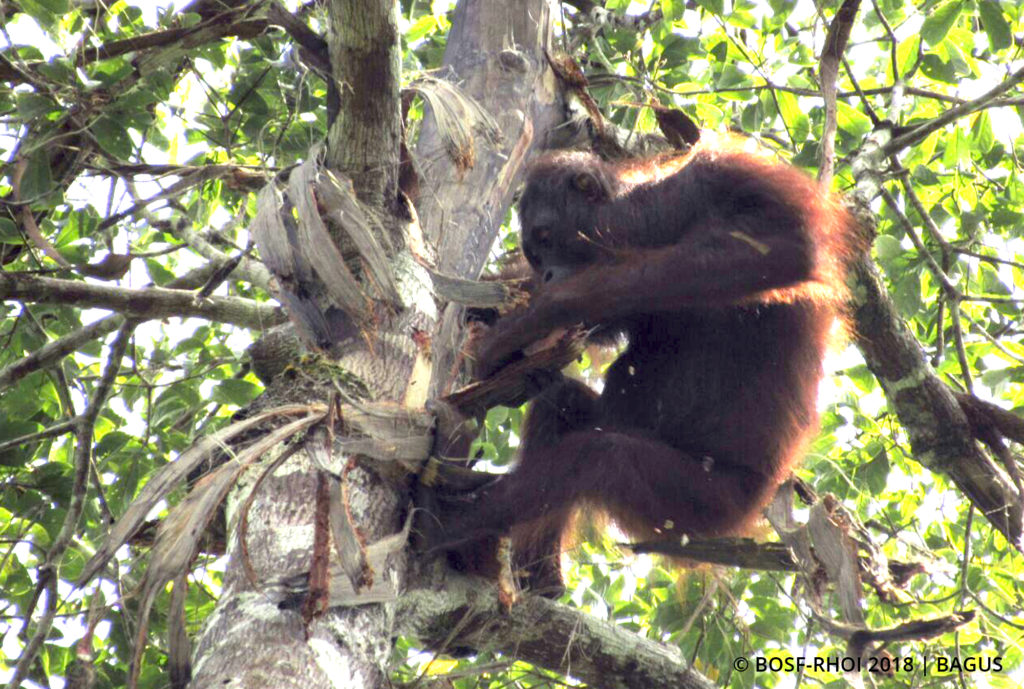 Indonesia eating bark
As the team watched Indonesia enjoy her food, rain suddenly began to fall. The team covered up the patrol gear to protect it from the rain and tried to find a good vantage point to continue monitoring. Unfortunately, Indonesia had slipped away through the rain and disappeared from sight. Perhaps she wandered off to look for shelter, just as the team did.
The next day, the team returned to the last spot Indonesia was seen. Luckily she was still there! This time, she was absorbed in eating forest fruits. Every now and then she climbed down to the ground to snack on shoots or termites; incorporating all the food groups of a healthy orangutan diet.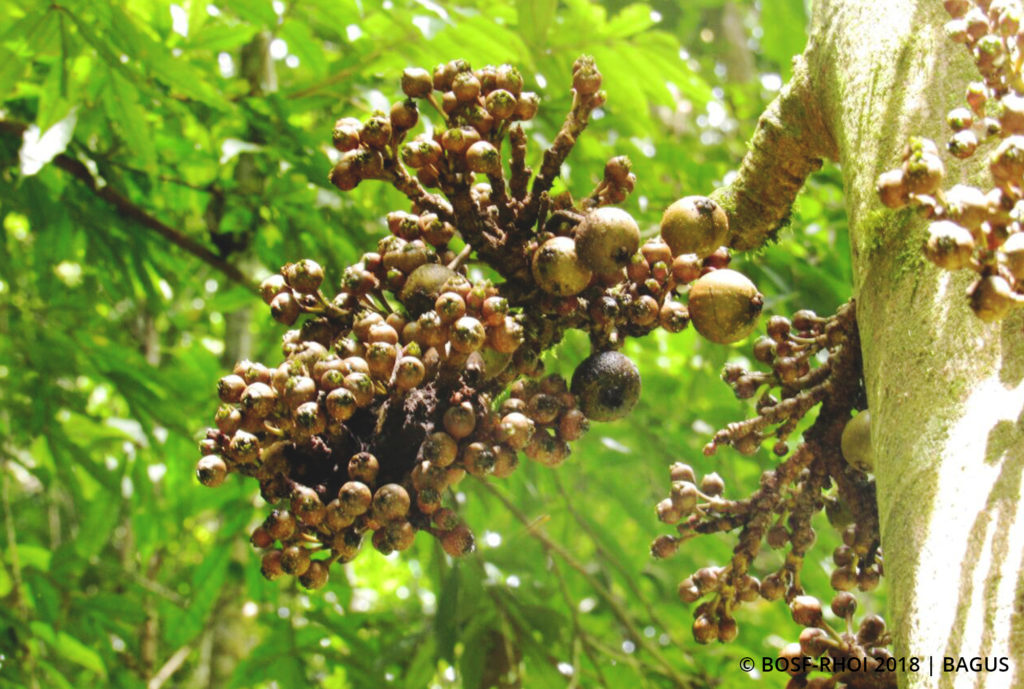 Fig fruit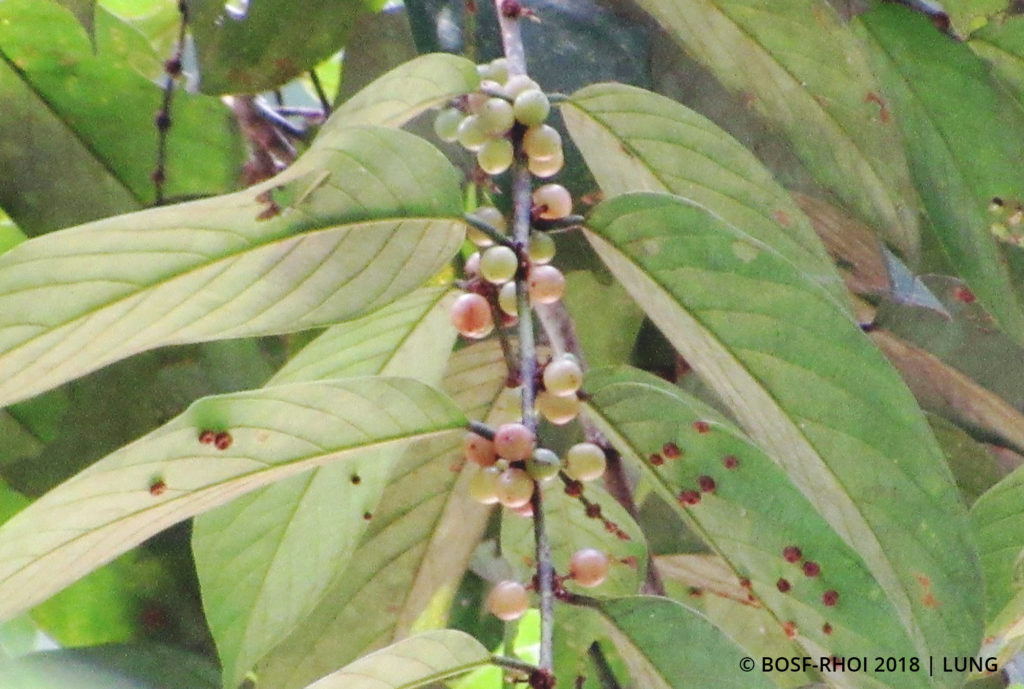 Garcinia fruit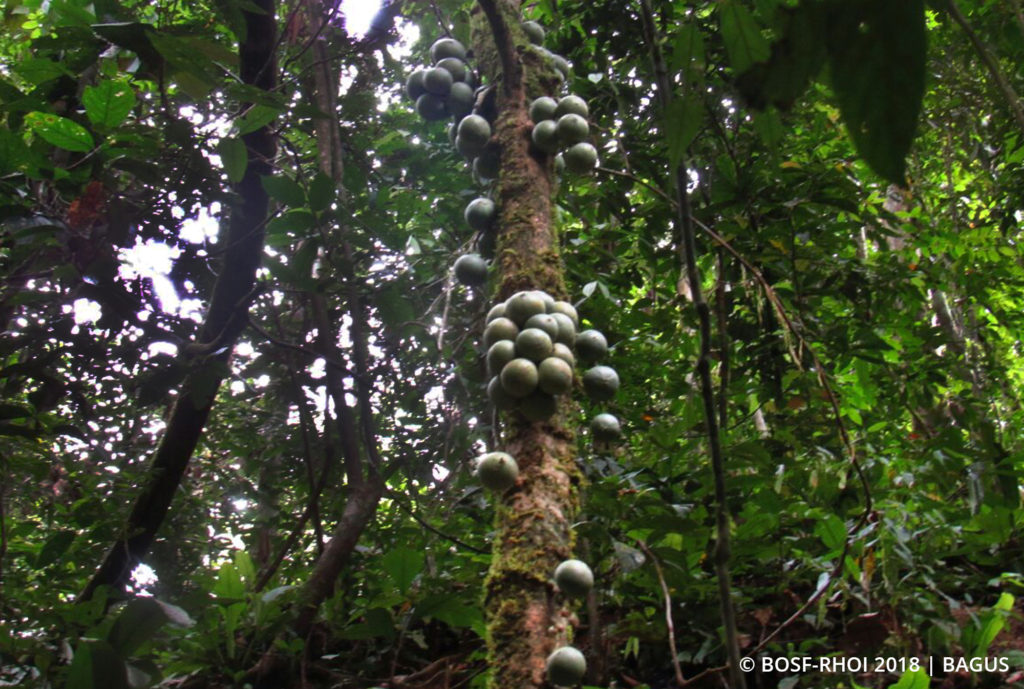 Burmese grape fruit
After filling up on her last course, Indonesia climbed up higher into the trees and built a nest for a well-earned rest. The team then headed back to Nles Mamse, satisfied with their observations and notes on a very content Indonesia.
The team is thankful to have caught up with Indonesia, especially since they had not seen her for quite some time. It was great to finally meet her again, and to see her thriving and living happily in the Kehje Sewen Forest. Keep feeding that great appetite, beautiful Indonesia!
Text by: PRM team in Nles Mamse Camp, Kehje Sewen Forest
The Orangutans Need Your Help!
Please make a donation to the BOS Foundation today!
THANK YOU SO MUCH FOR YOUR SUPPORT!
{:(|}