BOS Samboja: Yuniar At Home in Her New Surroundings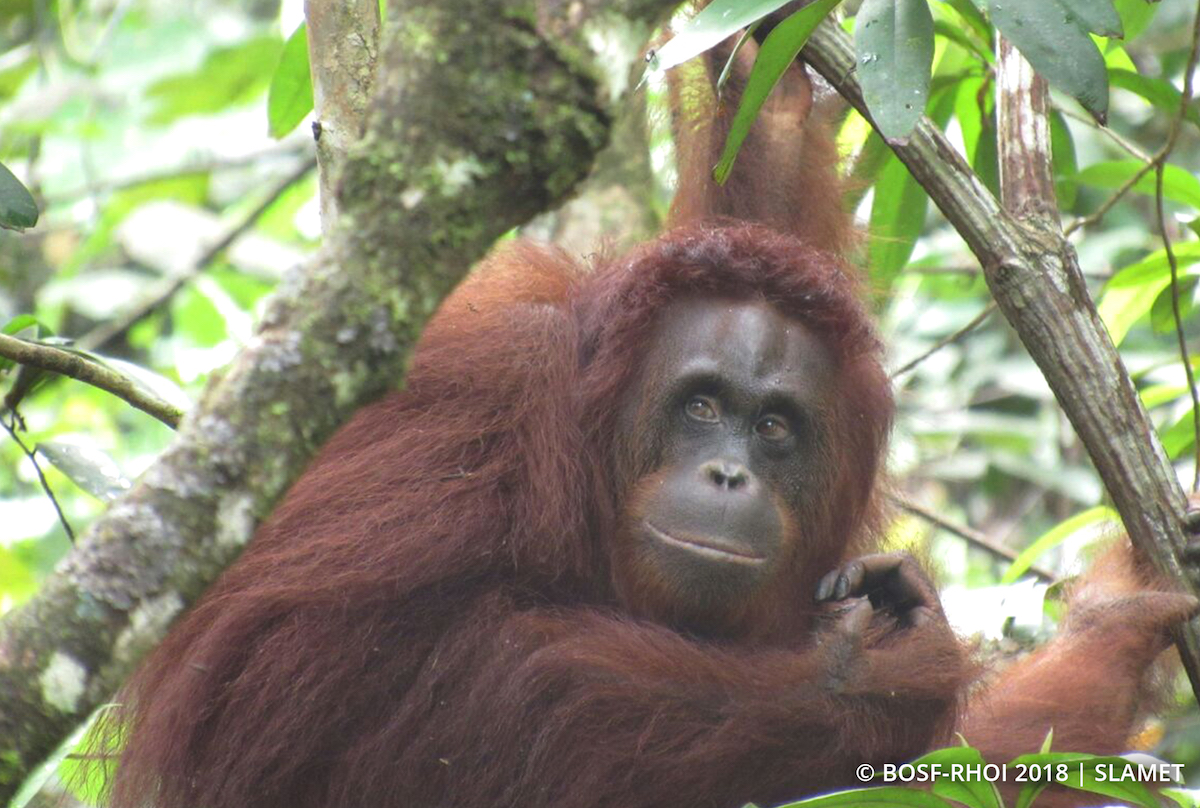 January 29, 2018 — A few days ago, the Borneo Orangutan Survival Foundation's Post Release Monitoring (PRM) team from Nles Mamse Camp in the Kehje Sewen Forest departed early in the morning to collect nest-to-nest data on released orangutans. Team members Rere, Siti, and Bagus set off in torrential rain to locate some of the more difficult orangutans to find: Ingrid, Ivan, and Yuniar, who were all released in December. The team continuously checked their radio-tracking signals, hoping to locate these three orangutans.
Persistent downpours over the past few weeks washed out trails and caused landslides in some areas, forcing the team to negotiate difficult terrain. However, Bagus picked up a signal and spotted an orangutan hanging from a branch, looking down at the team. It was Yuniar, one of the orangutans the team was seeking to collect data on. Yuniar is particularly uncomfortable around women and seeing female team members, Siti and Rere, appeared to make her feel unsettled.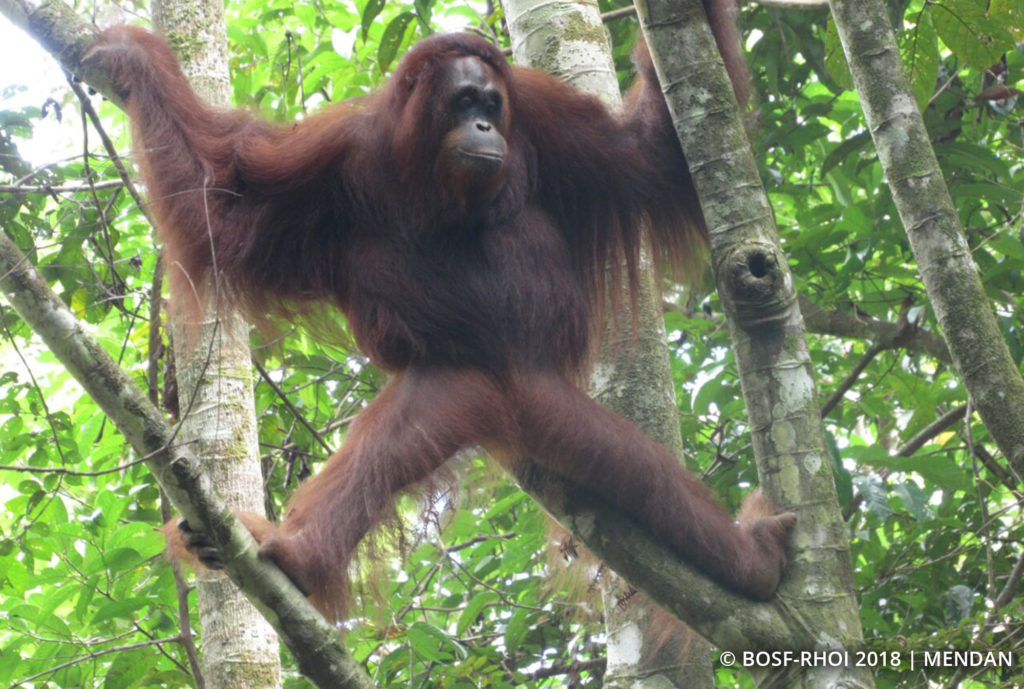 Yuniar up in a tree
The team moved away from the area and lost sight of her for a brief moment, but fortunately located her again not too far from the first location. Careful to keep a low profile, the team took out binoculars and a long lens camera to collect data on Yuniar's activities. During the day, Yuniar moved around a lot to forage, and even climbed down to eat shoots on the forest floor before climbing back up into the trees to eat fruit.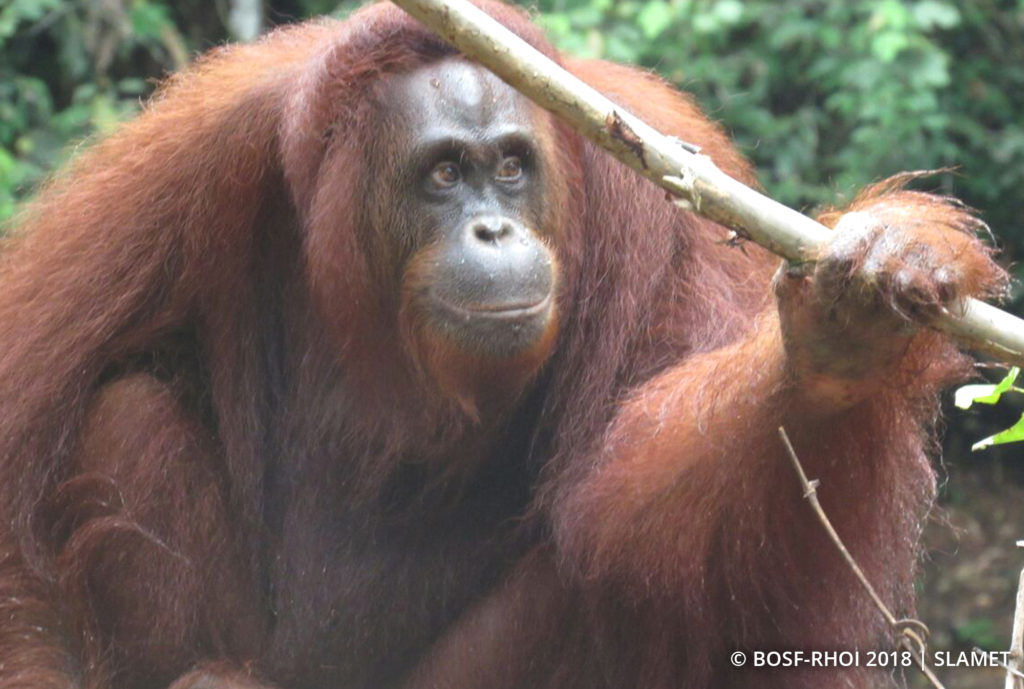 Yuniar looks for shoots on the ground
Yuniar is a very alert individual – after realizing she was being watched, she was quick to show her displeasure. It was starting to get dark, and the team decided to leave Yuniar in peace and head back to camp. Yuniar's last known location was marked on a map; this is where the team will pick up observations the following day.
We are thrilled to know Yuniar is thriving in the wild. Stay healthy and enjoy your freedom, Yuniar!
Text by: PRM team in Nles Mamse Camp, Kehje Sewen Forest
The Orangutans Need Your Help!
Please make a donation to the BOS Foundation today!
THANK YOU SO MUCH FOR YOUR SUPPORT!
{:(|}