BOSF: Baby Jacqui Throws a Temper Tantrum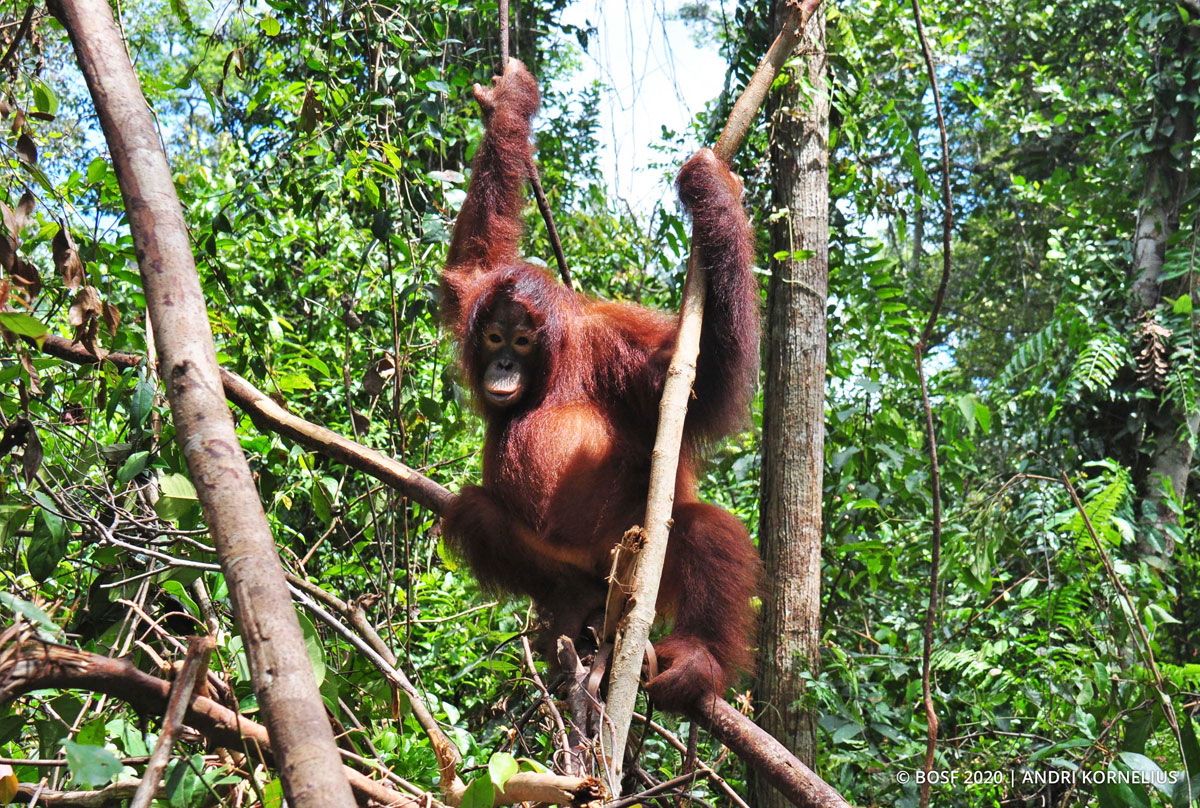 Text by: BOS Foundation Communication Team
July 22, 2020 — Our dedicated surrogate mothers have many interesting stories to tell about the orangutans they care for in Forest School. The following story took place last year at our Nyaru Menteng Orangutan Rehabilitation Centre in Forest School 3.
One day, Jacqui, a member of the forest school group, was busy honing one of the most important skills required to survive in the forest – her nest building skills. At that time, Jacqui was building a nest by bending the twigs and branches of a tree, 5-6 metres above the ground. Slowly, her hard work was starting to take shape.
As Jacqui built her nest, Josh, another member of the group, paid close attention to what she was doing. Jacqui was so engrossed in her weaving that she didn't notice that Josh, who had moved into the same tree, was cautiously approaching her.
Nobody could have guessed what would happened next: Just as Jacqui was finishing off her nest, Josh quickly jumped into it and made himself comfortable. How rude! Jacqui refused to surrender the nest that she had worked so hard to build and tried to fight back, but Josh would not budge.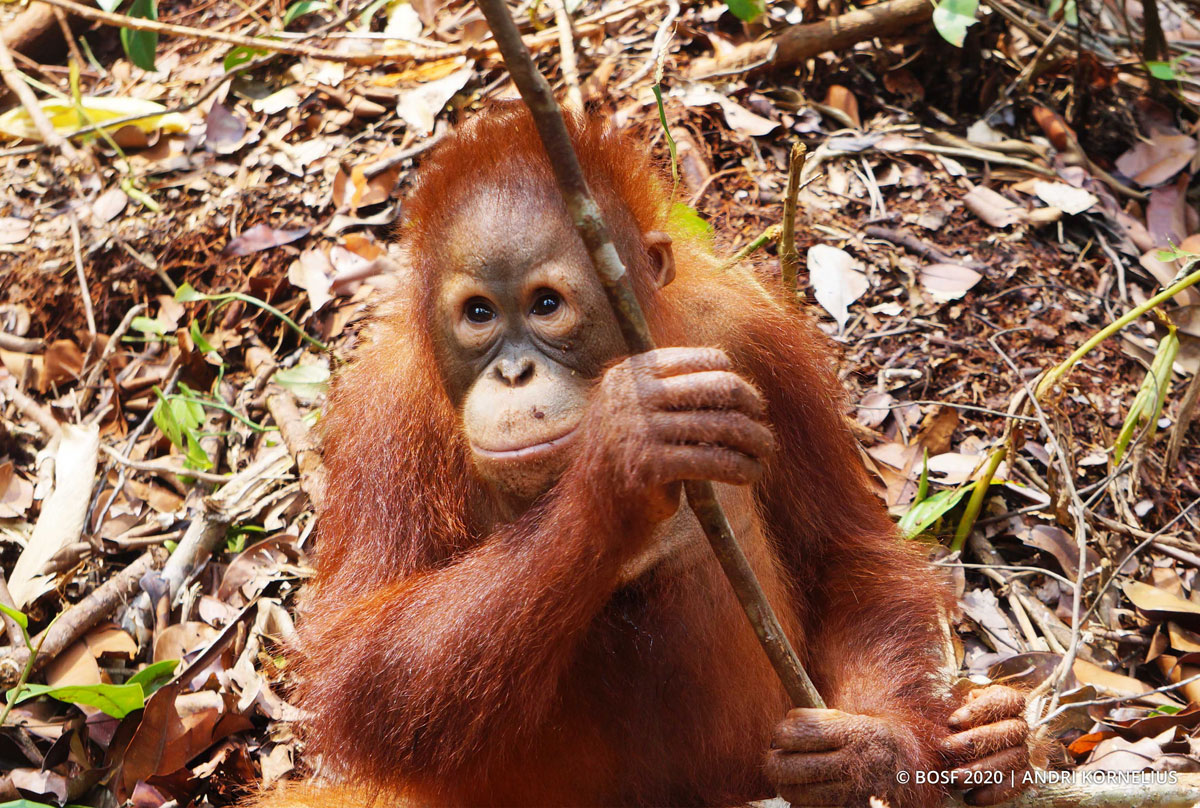 Josh
Eventually, Jacqui gave up and left him be. She climbed down the tree instead, in search of bananas from the surrogate mothers. Up in the stolen nest, Josh busied himself patching it slightly to complete Jacqui's handiwork, and then took a rest in it. Shortly after, Jacqui was back up in the trees, building another nest in a different tree.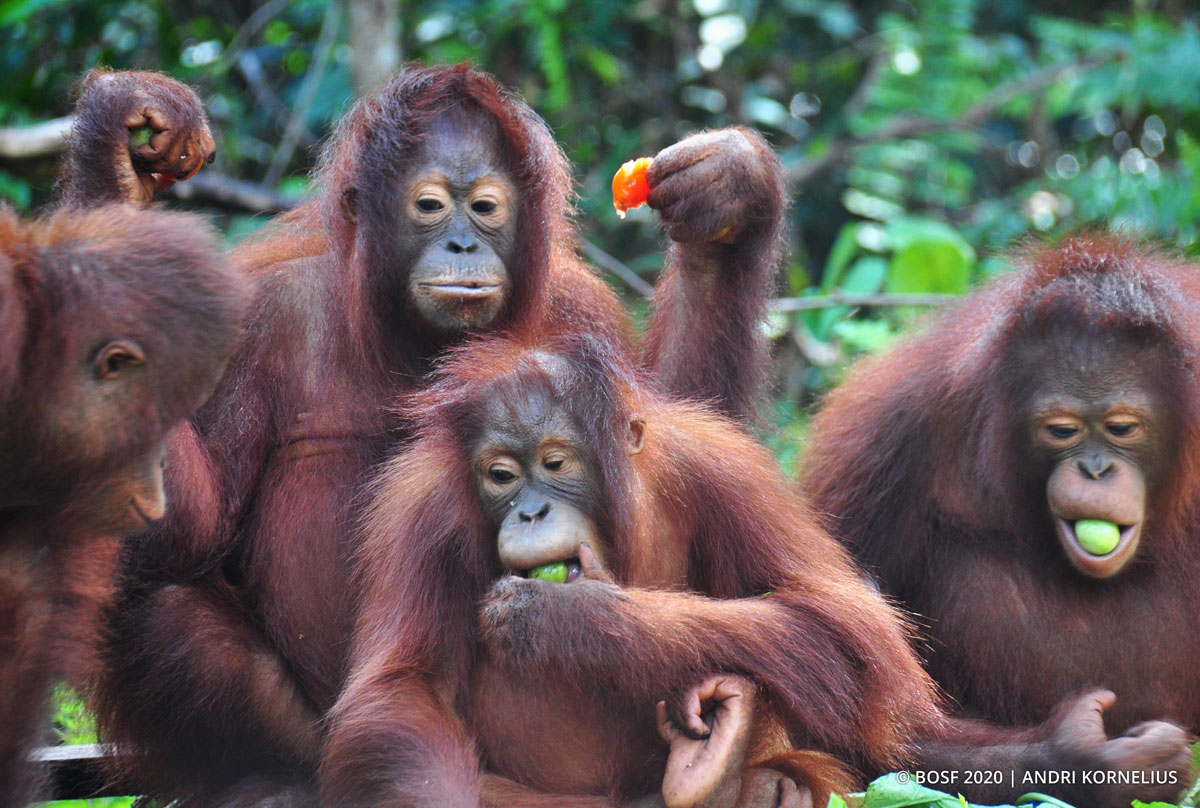 Left to right: Zahri, Jacqui, Mema, Depan, Ale
Jacqui's wonderful nest building skills are an excellent sign that she will one day have a very sound survival skillset. Josh on the other hand has shown a different form of survivorship, how to recognise an opportunity and take quick action! He too will still need to practice and hone his nest building skills, but we are optimistic that both he and Jacqui will continue to grow and develop until they are ready to be released back to the wild!
Orangutans in Borneo Need Your Help!
Please support the BOSF Emergency Covid-19 Relief Fund