BOSF Orangutan Releases: Hamzah on a Mission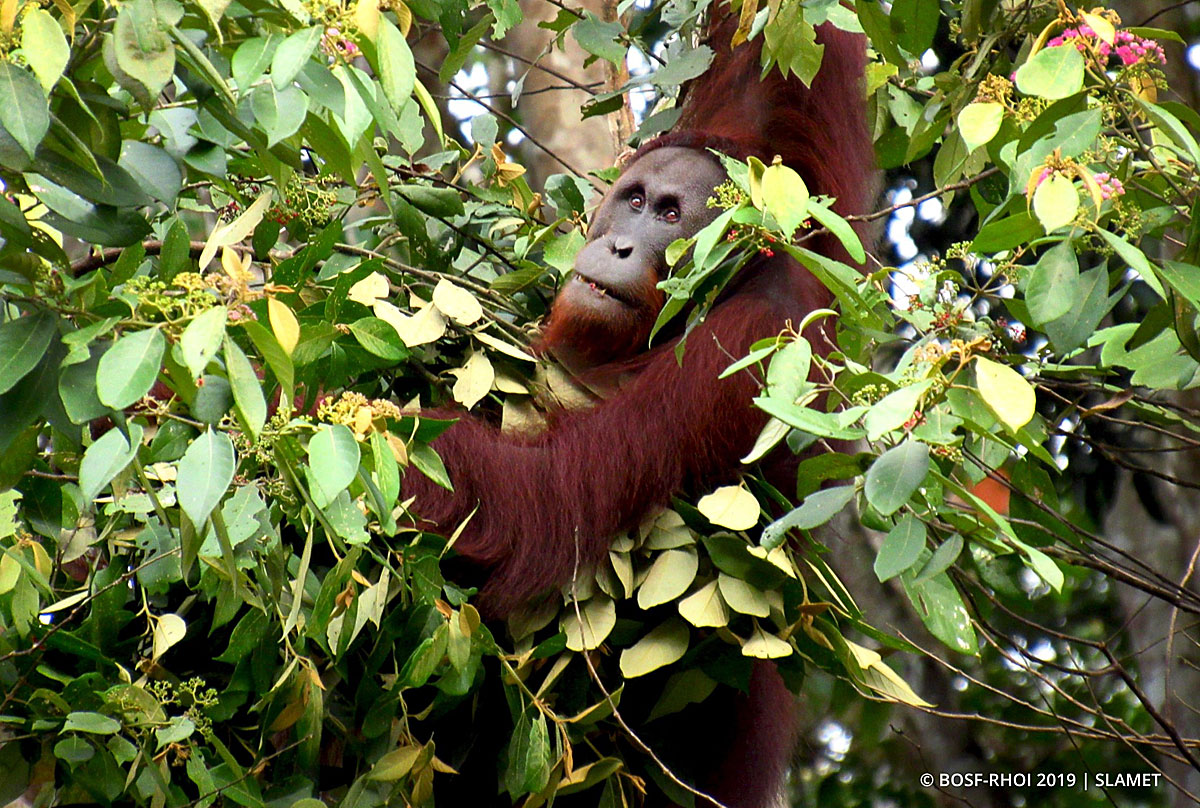 October 30, 2019 — After three full months of balancing orangutan release-related activities with ongoing orangutan behavioural monitoring, our Post-Release Monitoring (PRM) team from Lesik Camp, in the northern part of the Kehje Sewen Forest, has finally resumed their typical daily routine, including orangutan patrols. Differing from nest-to-nest observations, which are conducted from dawn to dusk to monitor how newly-released orangutans are adapting to their new surroundings, routine patrols are carried out over shorter periods and involve observing orangutans who have been living in the forest for some time.
Last week, our PRM team members were heading back to camp after conducting a routine patrol along the Lembu River when they encountered Hamzah, a male who was released in May 2012 and had not been seen since March of 2019. The team spotted 16-year-old Hamzah hiding in the thick canopy and quickly started to observe him and take notes.
Read also: Hamzah and Sayang Spotted Near Camp Lesik
During the first hour of observation, Hamzah continued to move around the forest area near camp, whilst foraging and enjoying the various fruits along the way. He seemed to be exploring the area, as though he was looking for something. He did not stay still for long, spending only short periods of time in each tree before finally disappearing further into the canopy.
As Hamzah was released many years ago, the battery powering his telemetry chip has long been depleted, making it almost impossible to keep track of him. While our PRM team were only able to observe Hamzah for a short time, they were grateful for the run-in and the confirmation that he was in superb physical condition.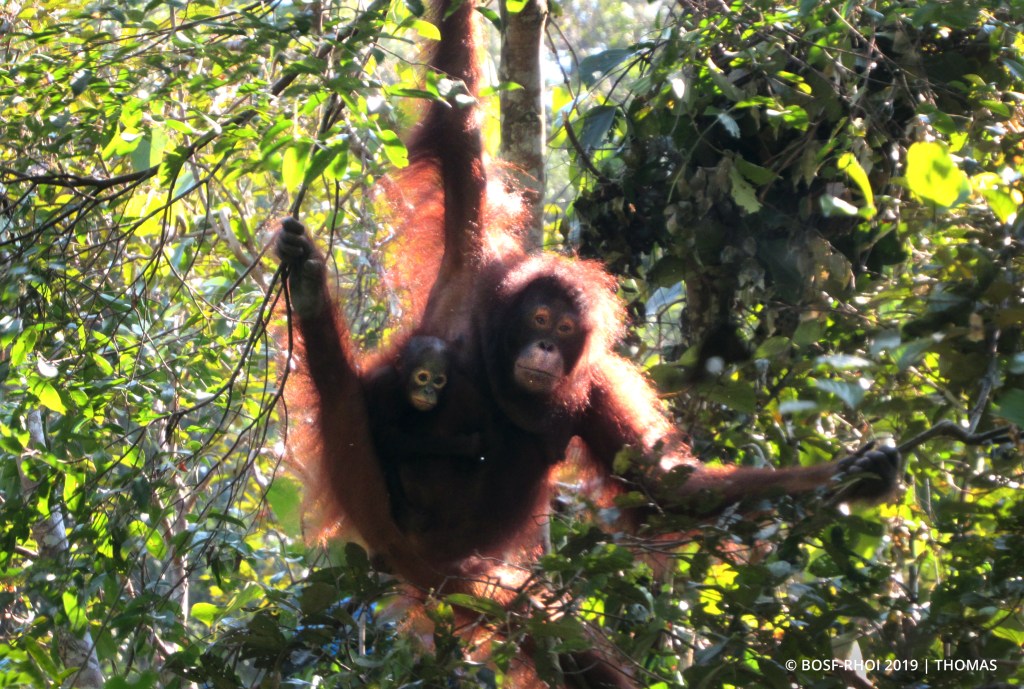 Sayang and her daughter
Two days later, a different team located Hamzah in a forested area not far from camp. Again, he was moving around the trees as if searching for something. This time, our team members noticed that Hamzah was inspecting used nests in the area – it was apparent that he was indeed looking for an orangutan. The team suspected he was looking for Sayang, a female who was previously spotted in his company. While our team members had seen Sayang in the same area only a few days prior, she still managed to evade them.
Hamzah was still busy exploring the area when the day began to turn dark. When the sun finally set, he halted his search and started to build his night nest. When the team returned the next morning, he was nowhere to be found.
Perhaps Hamzah went off in search of Sayang? Whatever the case, we hope he finds what, or who, he is looking for!
Orangutans Need Your Help!
Please make a donation to the Borneo Orangutan Survival Foundation today!
THANK YOU SO MUCH FOR YOUR SUPPORT!
{:(|}