BOSF: Wild-Born Baby Orangutans Learn to Peel Bark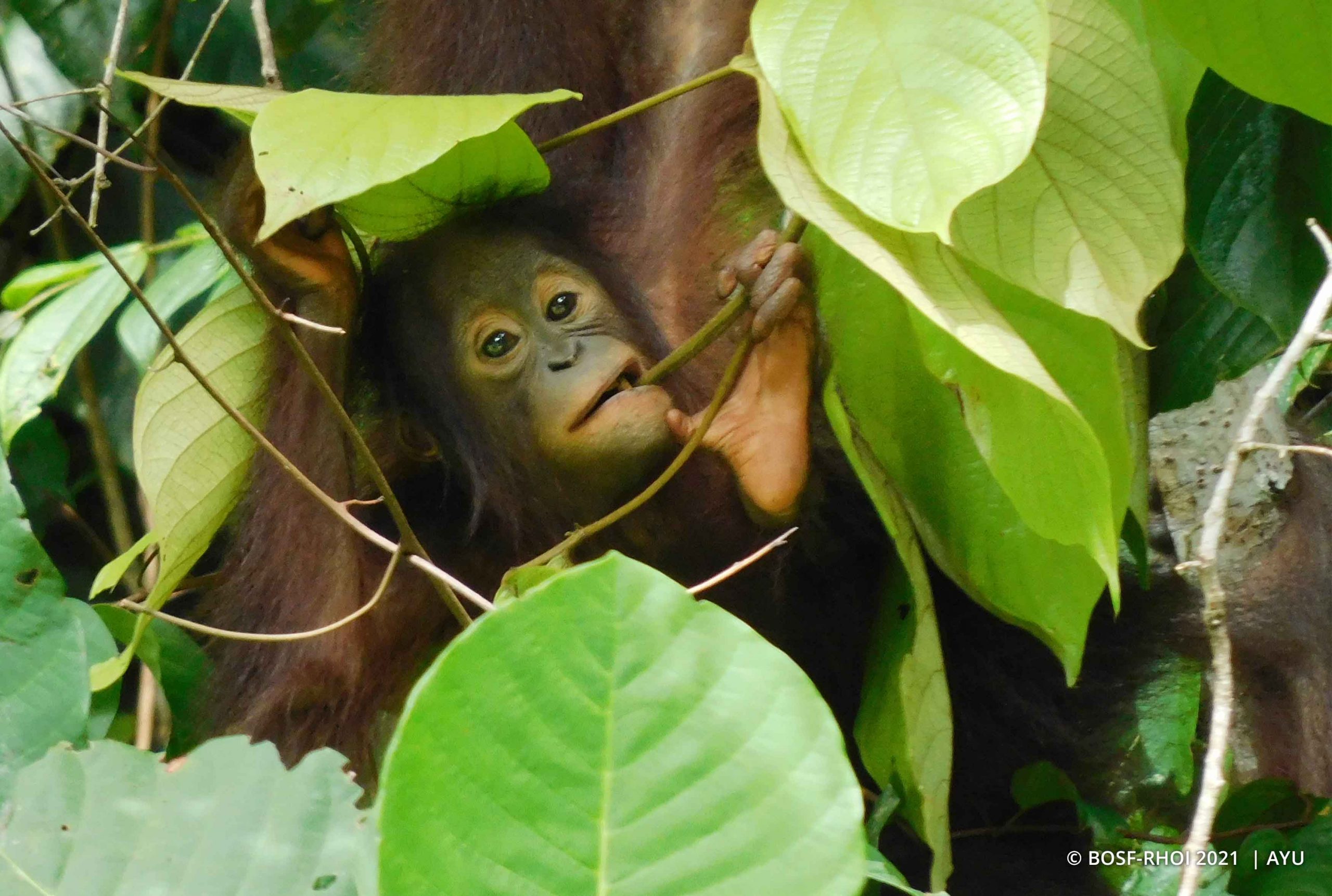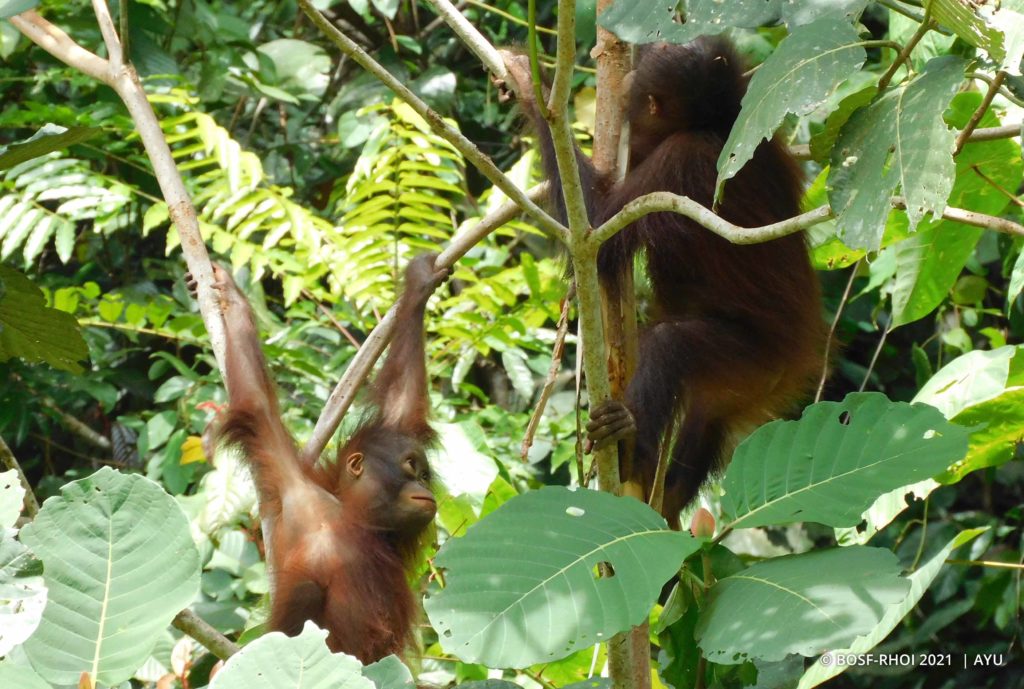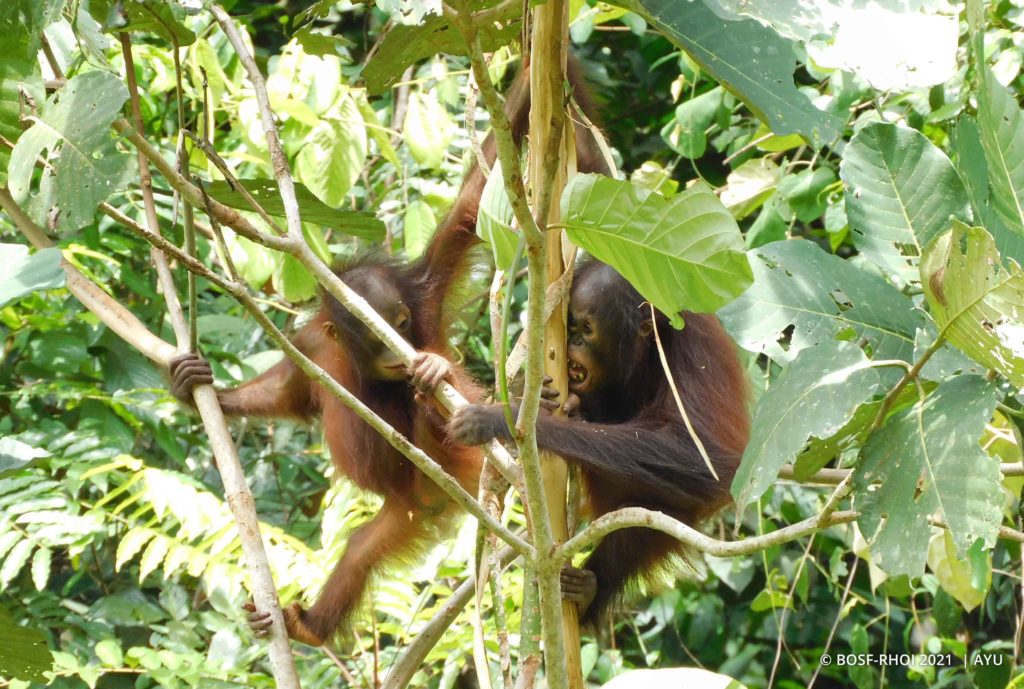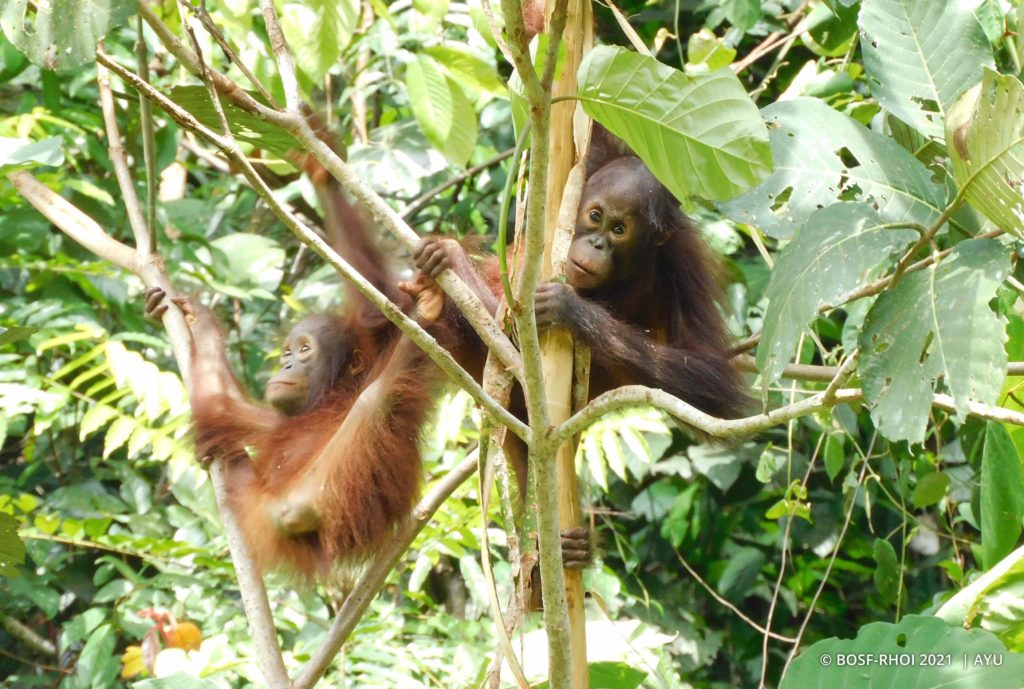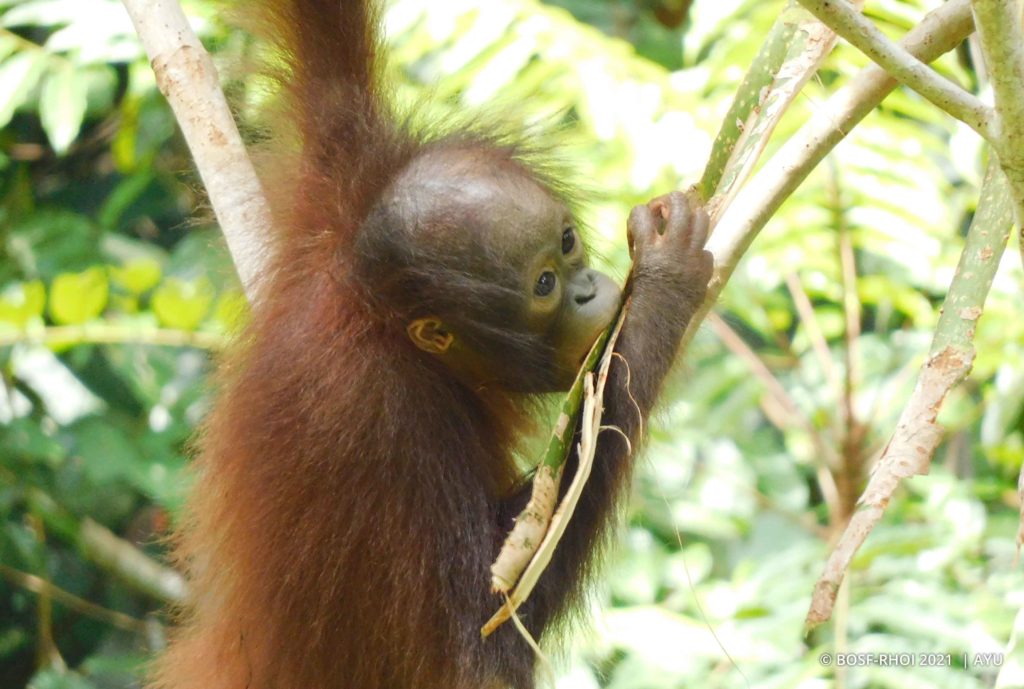 Date Posted: July 19, 2021
Text by: BOSF Post Release Monitoring (PRM) Team, Juq Kehje Swen, East Kalimantan
On a hot day in early June, the Post-Release Monitoring (PRM) team from Camp Lesik in the Kehje Sewen Forest, East Kalimantan, heard the faint cracking sound of branches not far from camp. Upon investigation, our team spotted mother-daughter pairs, Lesan-Ayu and Sayang-Padma, having lunch up in the trees. Sayang was sitting beside young Padma and Ayu, while fellow mother Lesan was seen nearby in a different tree.
Padma and Ayu were absorbed in playing and dangling on tree branches before stopping to look for food. Ayu started biting tree bark as Padma watched on and picked up the discarded peeled bark. Ayu was more interested in soft cambium beneath the outer bark, which is edible. After stripping the outer bark down, Ayu sat quietly and nibbled on the softer cambium with her tiny teeth.
A curious Padma followed suit and began to peel bark off the same trunk. However, due to her younger age, Padma's small teeth and the strength of her jaw were not making it possible to successfully peel away the outer bark. Padma continued to observe Ayu, like a younger sibling watching and learning from an older sister. Finally, Padma scored a slice of cambium she could enjoy and the two ate contently together.
The mothers, too, were hungry. Lesan eventually joined the others in the same tree, a kedondong (June plum) tree, and the four gathered together. Lesan devoured its leaves, accompanied by Sayang, who breastfed Padma at the same time. The June plum is a favored food source among orangutans, as they can eat its bark, leaves, and fruits. Their gathering in the June plum tree was sparked by the two babies' curiosity in peeling and trying its bark.
It is always amazing to witness young orangutans born in the wild learn their survival skills naturally and freely in the forest, without any human interference. Keep honing your skills, Ayu and Padma!
Orangutans in Borneo Need Your Help!