Creeper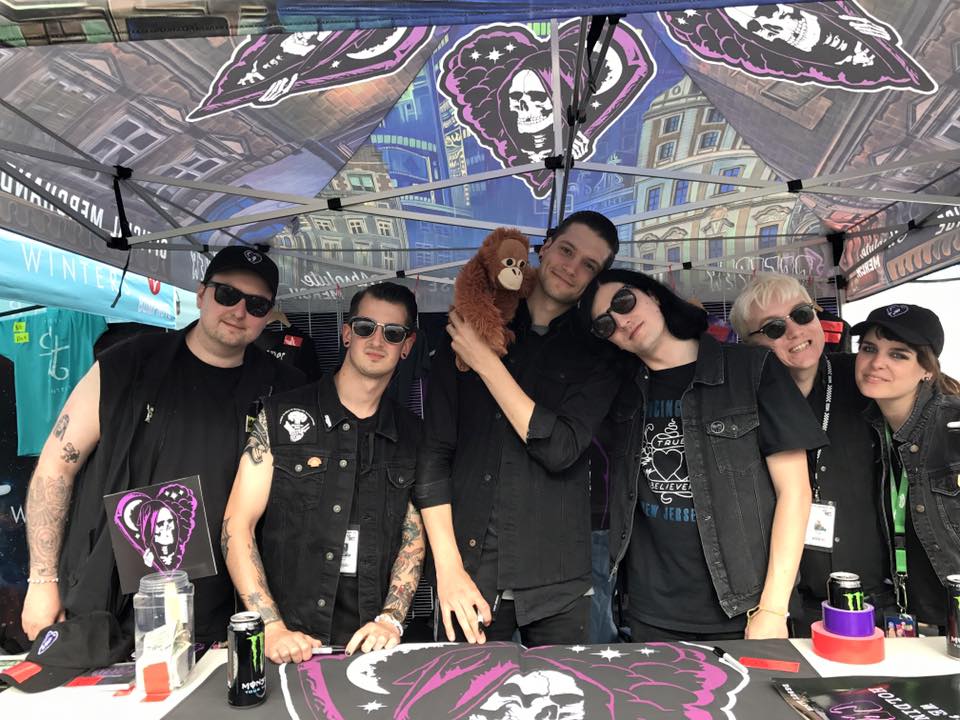 Rainforest Punks: Oliver Burdett (center, with plush orangutan) and Creeper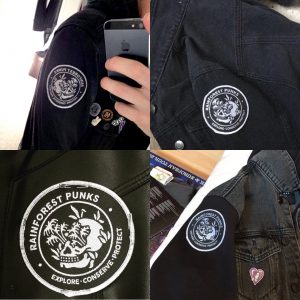 We are thrilled to introduce you to our newest Orangutan Outreach supporter, Oliver Burdett, guitarist for the British 'horror punk' band Creeper.
Oliver has loved orangutans since he was a young lad: "My fascination with apes and monkeys started pretty early on in life. I used to read up on books and collect cuddly toys to the point that I had an entire wall in my room taken up by stuffed animals. I'd get mad when my brother came in and messed them all up trying to make stop motion videos. I'll blame 'The Nightmare Before Christmas' for that. Thanks Tim."
Through pure serendipity Oliver met our friend and long-time supporter Kari Hampton at the Creeper show in Portland. Once the connection was made we began discussing ways for Oliver to help the orangutans.
At Orangutan Outreach we've always believed that anyone who loves orangutans can help them by doing whatever it is they do and just being themselves. We all have something to offer!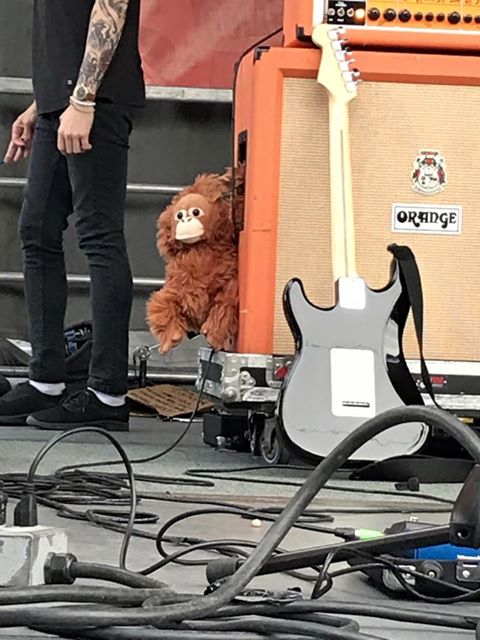 Rainforest Punks
Oliver came up with the brilliant idea to design a special patch to promote orangutan conservation and share his love for orangutans with the Creeper fanbase. And so was born 'Rainforest Punks'. It doesn't get much more awesome than this!!!
Oliver has a truly unique platform. He literally has a stage from which to promote the protection of orangutans. As the guitarist in a hugely popular band, he also brings a unique perspective.
"It's pretty easy to overlook a lot of things going on around the world these days, especially when newspapers seem to deem things like celebrity lifestyle more relevant than the depreciating number of sharks in the ocean or the vast areas of rainforest set ablaze and cleared each year. It's up to us to go out and find the information. I guess that's exactly what this is about, finding something you're passionate about and spreading awareness."
"The idea behind the patch, much like the Callous Heart patch we wear in Creeper, is to become part of something together and wear our hearts on our sleeves. Another badge on your Scouts jacket if you will."
The patches are sold at the merchandise table at Creeper shows and they keep selling out! To date Oliver and Creeper have already raised more than USD $2,000 for orangutan conservation.
You can now buy them online as well! Order your patch today!
(link to the Overgrown Clothing website opens in a new window)
On behalf of orangutans everywhere, we would like to thank Oliver and Creeper for their generous support!  Rainforest Rock!   {:(|}