Jelapat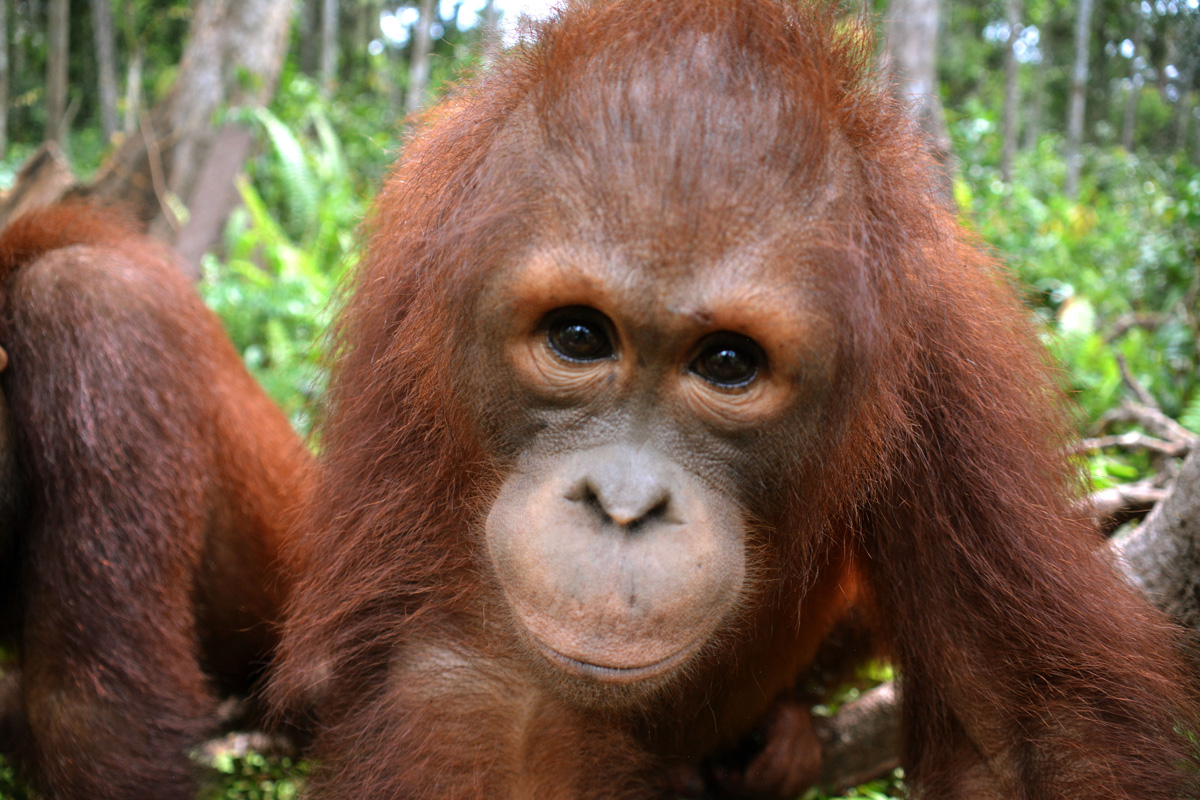 MEET JELAPAT – A POWERFUL BOY
Background Story
Jelapat was kept illegally as a pet by a local villager in Central Kalimantan, Indonesia and was rescued from this life in June 2016. The local resident, who had named the baby Jelapat, claimed to have found him weak and wandering alone by a river bank. Forest fires had devastated the area around that time, destroying all the trees and blanketing the region in a thick haze. Sadly, his mother undoubtedly perished in the fires or was killed intentionally. A casualty of the catastrophic forest fires of 2015, Jelapat was being kept alongside the road in a tiny cage and was dressed up like a human baby. Upon his rescue, this sweet orangutan was brought into care at the BOS Foundation Nyaru Menteng Orangutan Rehabilitation Center.
Jelapat Today
Jelapat is thriving at the BOS Foundation Nyaru Menteng Orangutan Rehabilitation Center in Central Kalimantan (Indonesian Borneo). Jelapat has become an active and confident orangutan. He continues to show sound progress and signs he will soon be ready to live independently. Jelapat has developed a dislike for humans and he will push away caretakers and veterinarians when they disturb him. This actually is a good development! We want Jelapat to stay away from humans after his release so he can live safely in the forest for years to come.
Adopt Jelapat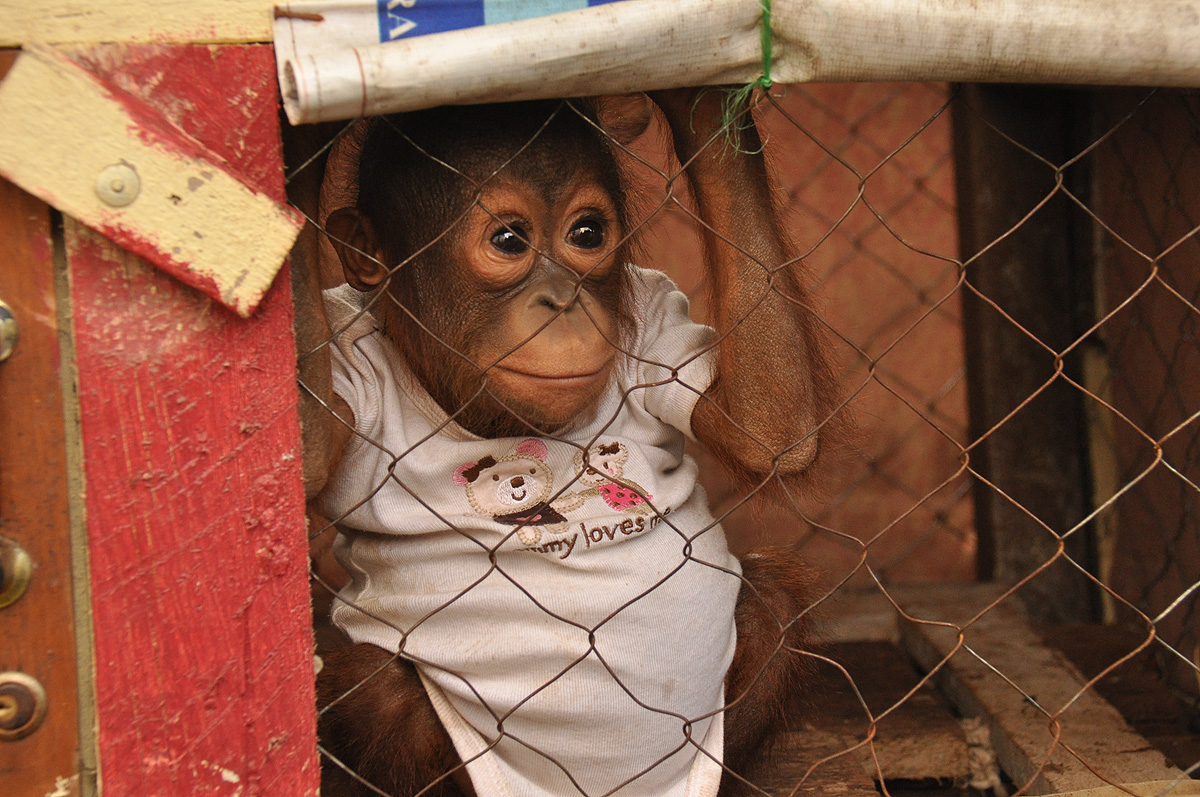 This is the horrific situation where Jelapat was illegally kept until he was rescued by BOSF.