Jumbo
UPDATE: JUMBO HAS MOVED TO AN ISLAND! Hooray!!!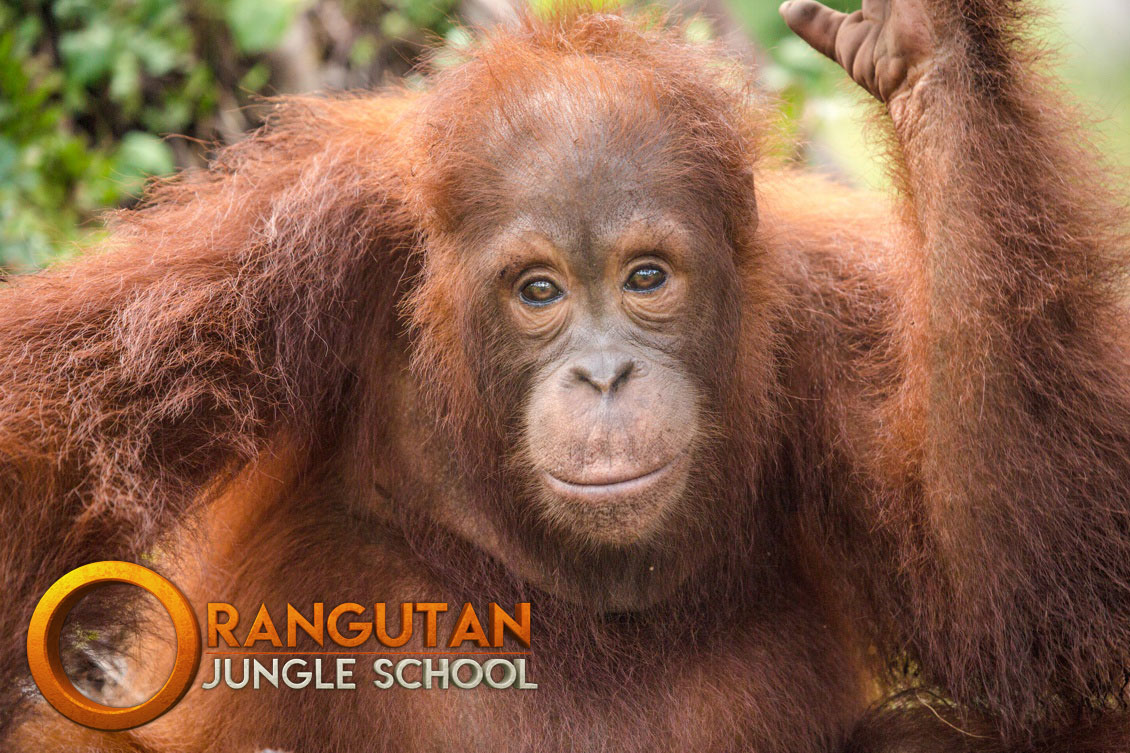 MEET JUMBO!
Jumbo is full of energy and loves nothing more than to play. Cinta, who arrived at the same time as Jumbo, absolutely adores him and will often approach him for a cuddle or play. He grudgingly puts up with this attention – although we all think he secretly enjoys it! Besides learning to climb trees, Jumbo is also learning how to build sturdy nests. He also passed on some important skills to other orangutans, including tips on how to forage for natural foods. He was often seen pointing out new foods to his juniors, who would then follow suit. What a great teacher!
BACKGROUND STORY
Jumbo was sadly separated from his mother after hunting dogs scared her away in the forest. The trauma of losing his mother at such a young age is still evident, and Jumbo oftens wraps his arms around his body and hugs himself when he is surprised or scared.