Love in the Canopy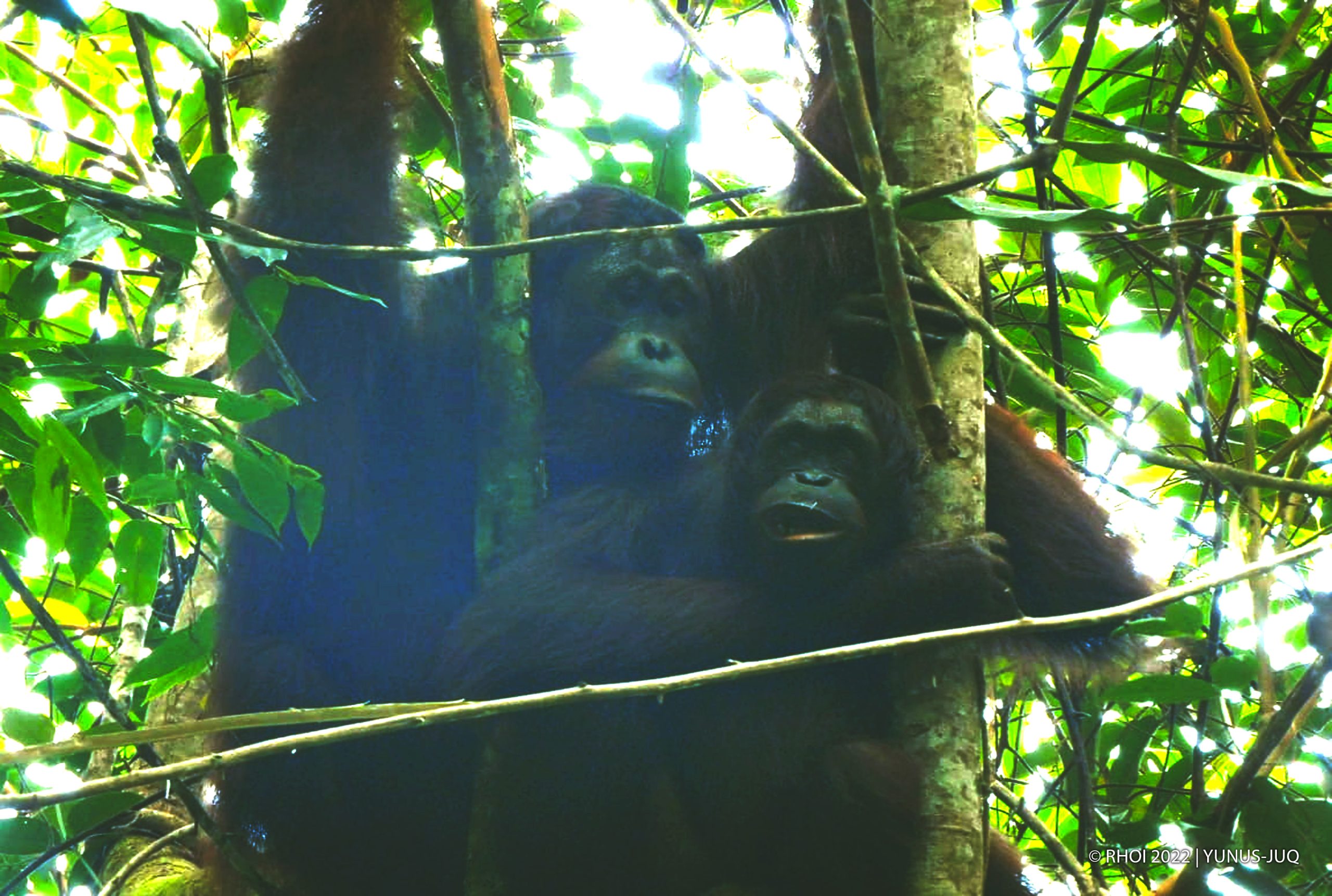 Orangutan Long and Her Unidentified Companion
Posted: Aug 23, 2022
Text by: BOSF PRM Team at Camp Nles Mamse, Kehje Sewen Forest, East Kalimantan
On a fine day in mid-June, the Post-Release Monitoring (PRM) team from Camp Nles Mamse in the Kehje Sewen Forest of East Kalimantan, headed out to conduct a routine orangutan monitoring patrol. Our team that day, consisting of Yusuf and Fathur, departed from camp at 8 a.m. and headed toward post #2. They did not met a single orangutan along the way and decided to take a short break at the post before continuing on their search.
About two hours after Yusuf and Fathur had left camp for the transect to the helipad, they spotted two orangutans spending time together. After closer observation, they identified one of the orangutans as Long, a female orangutan who was released seven years earlier. The orangutan in her company was an unidentified male.
Our team observed the two orangutans eating the bark of a breadfruit tree (Artocarpus), as well as lianas and rattan. Long and her companion were also seen chewing seeds and fruits from other forest plants.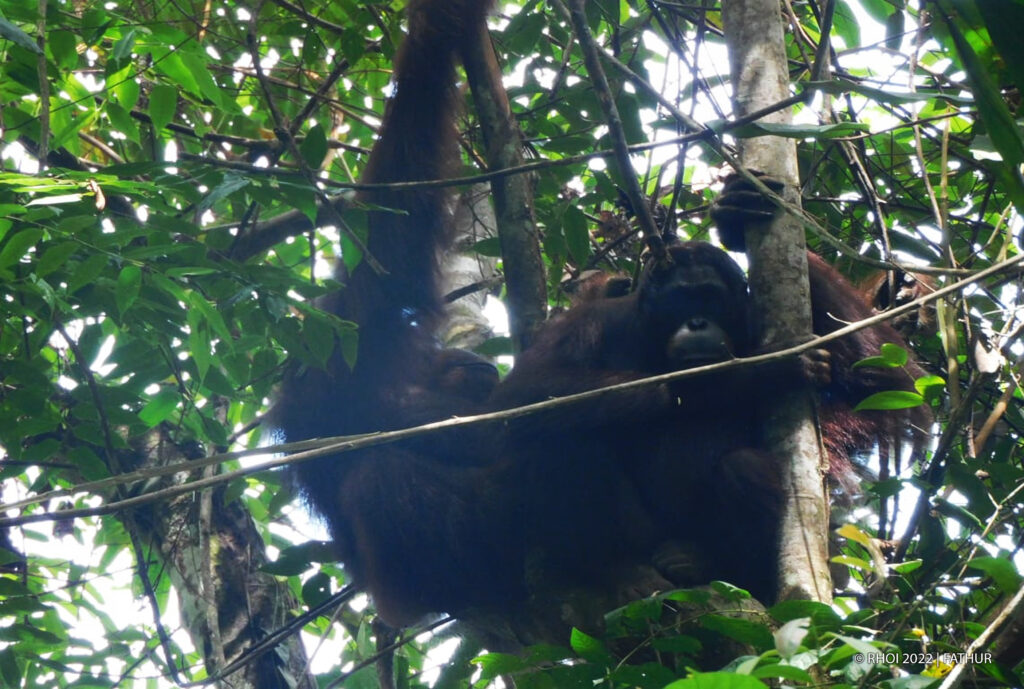 Long and Her Unidentified Companion
In addition to eating together, the two appeared to enjoy some time resting and even laid down. Long and the unidentified male seemed to be very comfortable with one another, as indicated by their body language and the way they stayed in close proximity. They were observed occasionally touching and sharing food.
Long and her friend eventually spotted the PRM team members watching them and began to kiss-squeak to show their displeasure at human presence. After clear and persistent behaviour showing the team's presence to be interrupting the day of the two orangutans, Yusuf and Fathur decided it was time to call it and return to camp.
Orangutans in Borneo Need Your Help!
Donate crypto or with a Card