Meet Beautiful Orangutan Ewa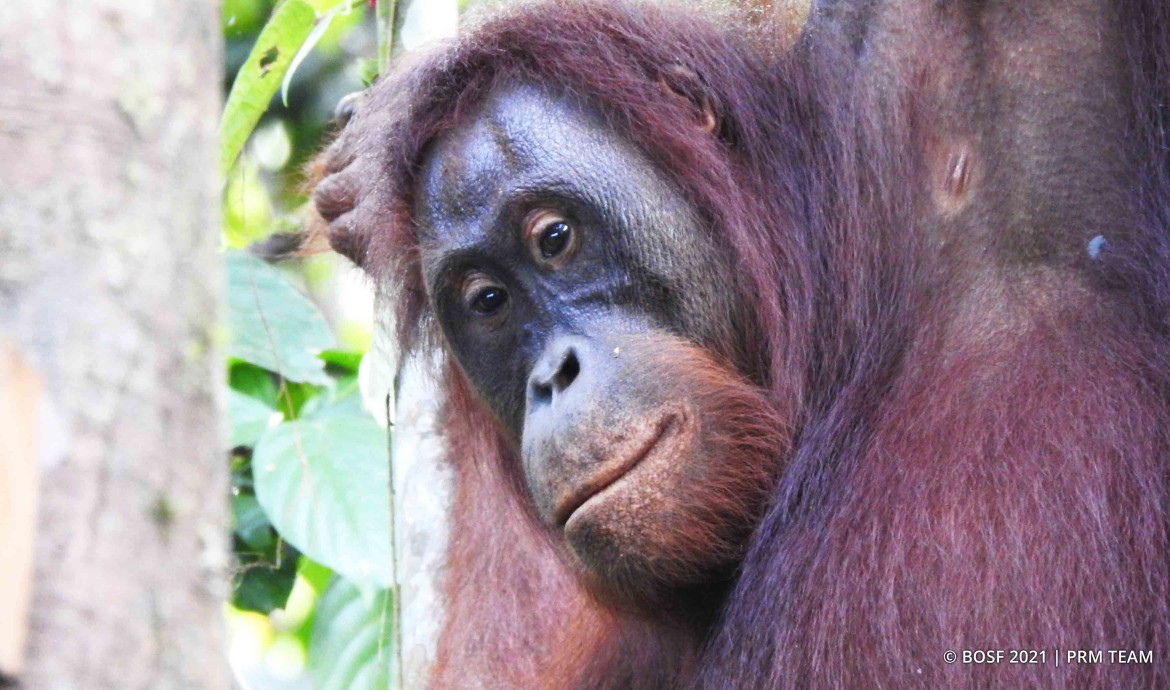 Date Posted Oct 28, 2021
Text by: PRM Team in TNBBBR, Central Kalimantan
When monitoring hundreds of orangutans across a vast forest, our Post-Release Monitoring (PRM) team members do not regularly encounter all of the same individuals. Sometimes when we do catch up with orangutans that have gone years without being monitored, they have changed so much that it is actually difficult to recognize them.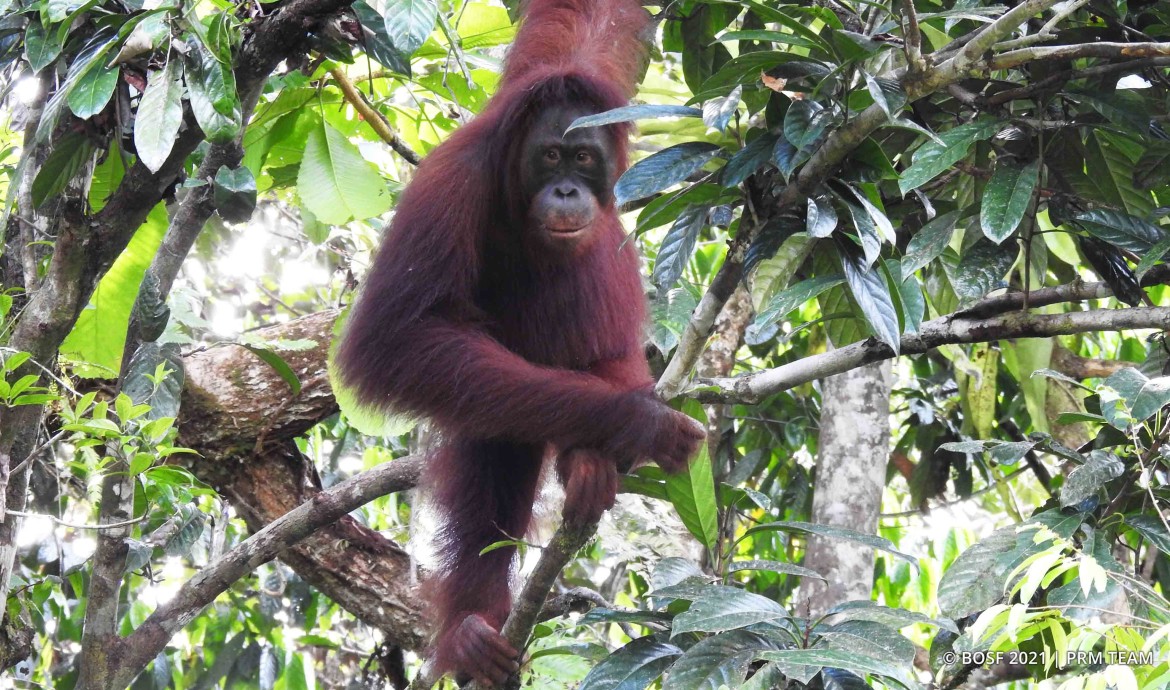 This was recently the case with Ewa, a female orangutan we released five years ago in the forests of the Bukit Baka Bukit Raya National Park (TNBBBR) in Central Kalimantan. We were quite surprised to see Ewa's appearance as an adult orangutan, when she unexpectedly appeared near our Lewun Kahio monitoring camp. We needed time to identify her, but she left as quickly as she had emerged, before we could conduct any observations. We decided to search for her the next day.
We set off early the following morning, and after tracking along several transects, we found Ewa alone on Transect U. During observations, she looked active and showed her extensive foraging skills. She was seen eating figs, pandanus tubers, rattan shoots, the cambium of Artocarpus odoratissimus, various types of leaves, termites, and orchid flowers.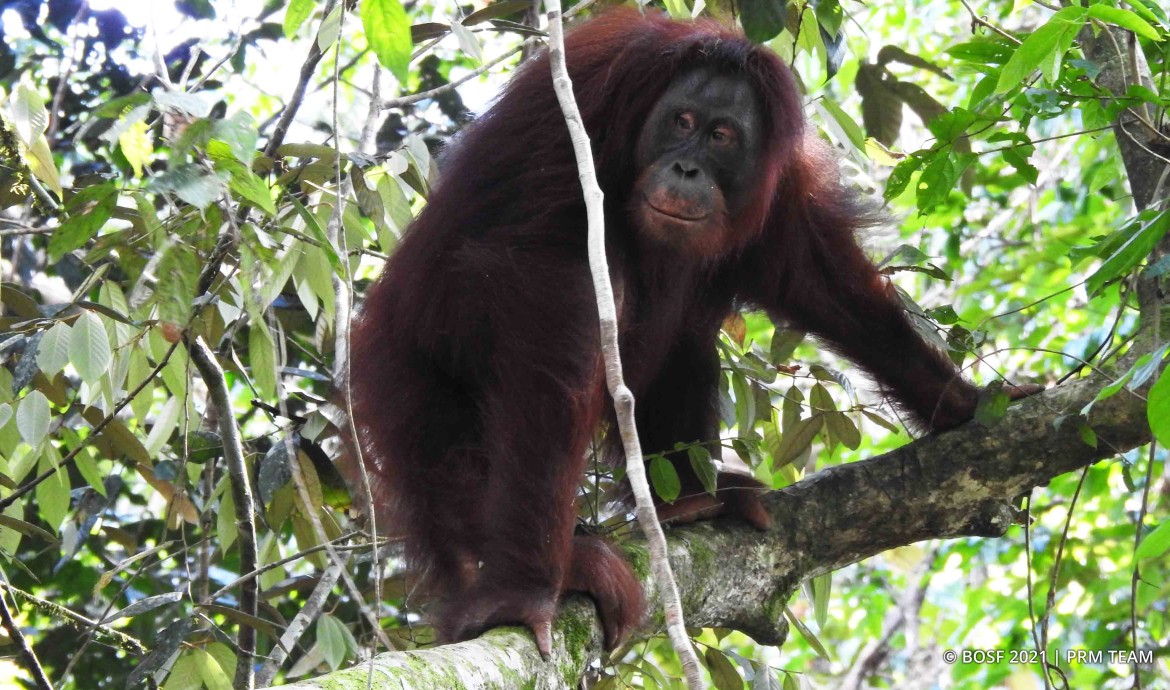 Ewa had been released alongside her mother, Awa, as part of the first group of rehabilitated orangutans from Nyaru Menteng to be reintroduced in TNBBBR, back in August 2016. At that time, Ewa was still eight years old and quite close to her mother. Now, she has grown bigger, her hair is longer and a beautiful shade of reddish-brown, and she is fully independent. Ewa's independence and calm demeanor is vastly different from the time when she was first released.
We observed Ewa until late in the evening, when she started building her night nest. It was time for us to return to the camp to share this wonderful discovery with the whole team.
Have a good rest, Ewa, we hope to see you again soon!
Orangutans in Borneo Need Your Help!