New Children's Book Supporting Orangutan Outreach: The Big Old Rambutan Tree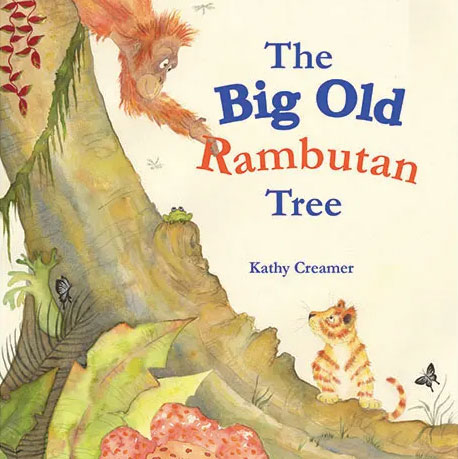 Award-winning children's book authors Kathy and Peter Creamer are committed to help with the conservation of orangutans. The thought of orangutans disappearing from the face of earth is something too horrible to contemplate.
Working with Orangutan Outreach, they feel that they have an opportunity to forge a direct connection with young people and their parents with this children's picture book.
With your support, they want to help Orangutan Outreach save these beautiful and sensitive primates from extinction.
They have a story they would like to produce as a children's picture book, and it is one which highlights the alarming plight of orangutans today. Their story also introduces an unlikely relationship between a sumatran tiger and an orangutan, both desperate to survive the destruction of their rainforest home.
We believe that such a book will help children and their parents fully grasp the potential nightmarish future faced by endangered wildlife, and that there is still hope for their future if we make a stand.
They will donate 100% of all net proceeds of this book to Orangutan Outreach. To produce the book they need AUD $15,000 to fund the entire printing of a high quality, hardback, full color illustrated children's picture book. Should there be insufficient funding from this crowd funding initiative, they will seek other financial avenues to support this important project.
They will personally donate their time and resources to write, professionally edit, illustrate and design the book.
The book itself will sell for AUD $25.00 (USD $17) and will be available in Australia, New Zealand, USA, UK and online worldwide through Little Pink Dog Books.
All net proceeds will be donated to Orangutan Outreach!
Please make a contribution to this gorgeous book by helping fund the Indiegogo campaign.
Direct link: https://www.indiegogo.com/projects/the-big-old-rambutan-tree-conserving-orangutans#/