New Year, New Rescue: Baby Jacqui Arrives at BOS Nyaru Menteng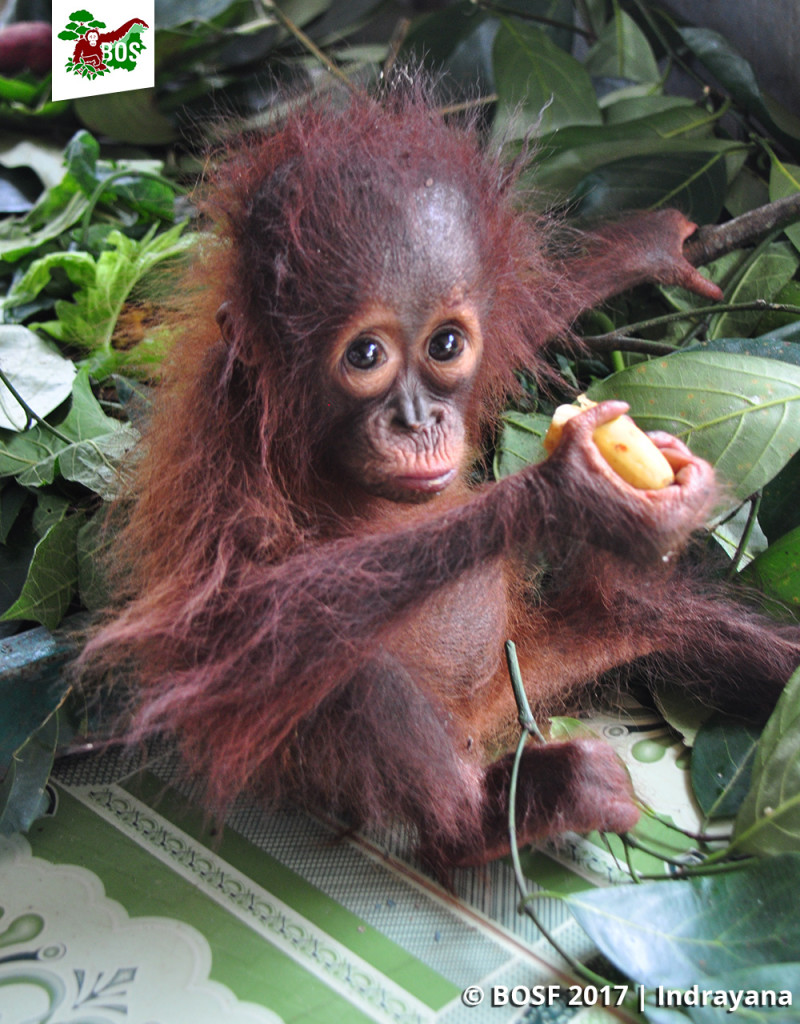 JANUARY 27, 2017 — On January 12, the BOS Nyaru Menteng team embarked on its first rescue mission of the year to save an infant female orangutan in Pilang village, Central Kalimantan.
The little girl, who has been named Jacqui, was reported to have been found by local villager Edy, stranded near a primary canal located between Pilang and Tumbang Nusa villages. With this new baby in desperate need of rescue, it becomes even more apparent that the ongoing effects of the forest fires, which devastated the area in the fall of 2015, are still threatening the survival of critically endangered orangutans.
Edy claimed to have found Jacqui around midday, crouching alone without a mother. He reported his find to the team at Nyaru Menteng, and a joint-rescue team from BOS Nyaru Menteng and the Central Kalimantan BKSDA traveled to Pilang village.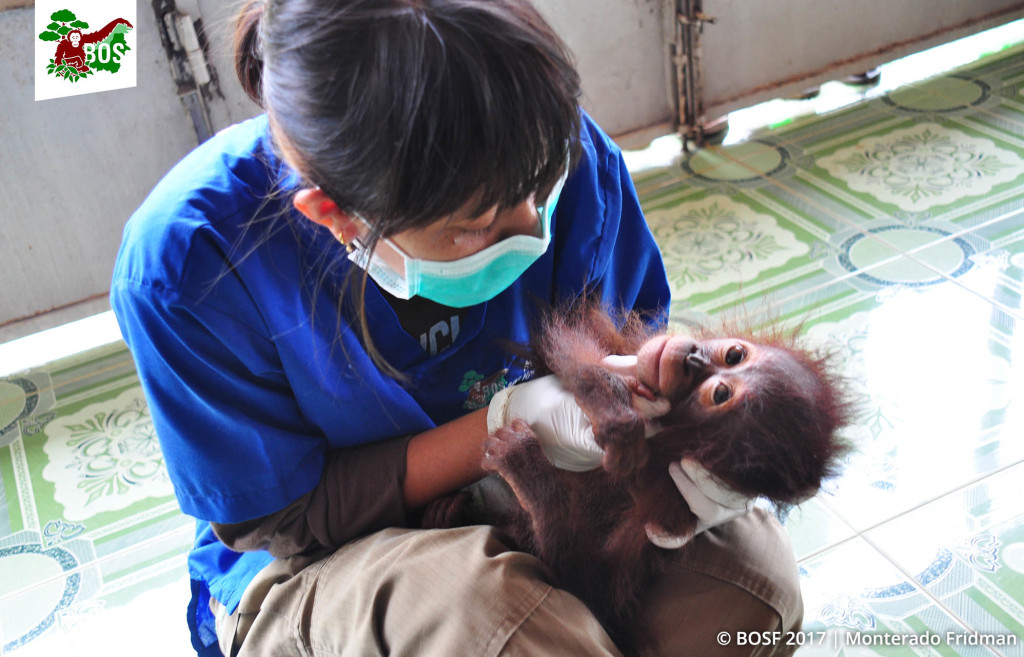 BOS vet Lia Kristina briefly treated Jacqui in Pilang before she was taken to the Nyaru Menteng orangutan rehabilitation center for a more thorough examination in the intensive care unit.
An examination revealed that Jacqui was around a year old and weighed 2.6 kilograms. She was underweight and malnourished and had an open wound on her stomach, but X-rays showed that fortunately she had no fractures or internal injuries.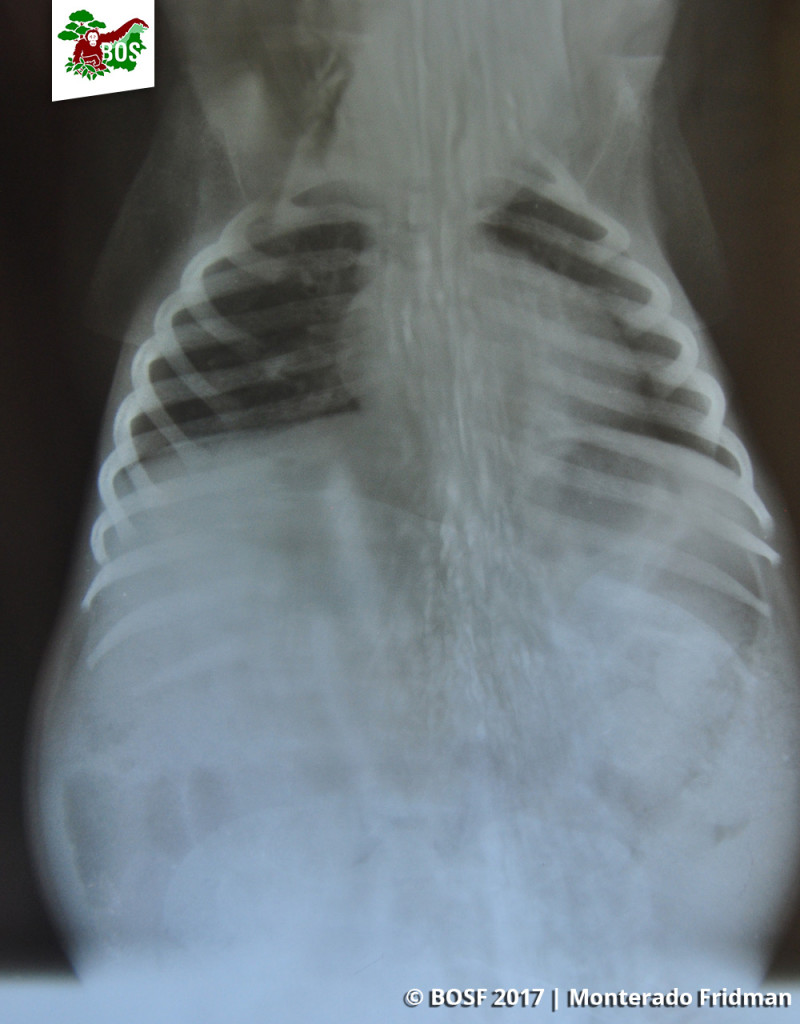 Under the care of the BOS Nyaru Menteng medical team, Jacqui's stomach has now almost fully healed, and she recently joined the Nursery Group. Although Jacqui is a bit shy and has yet to begin socializing with the other infants, her climbing ability is noteworthy. She pays close attention to the encouragement given by her babysitters, and is beginning to construct little nests on the ground using broken twigs and leaves.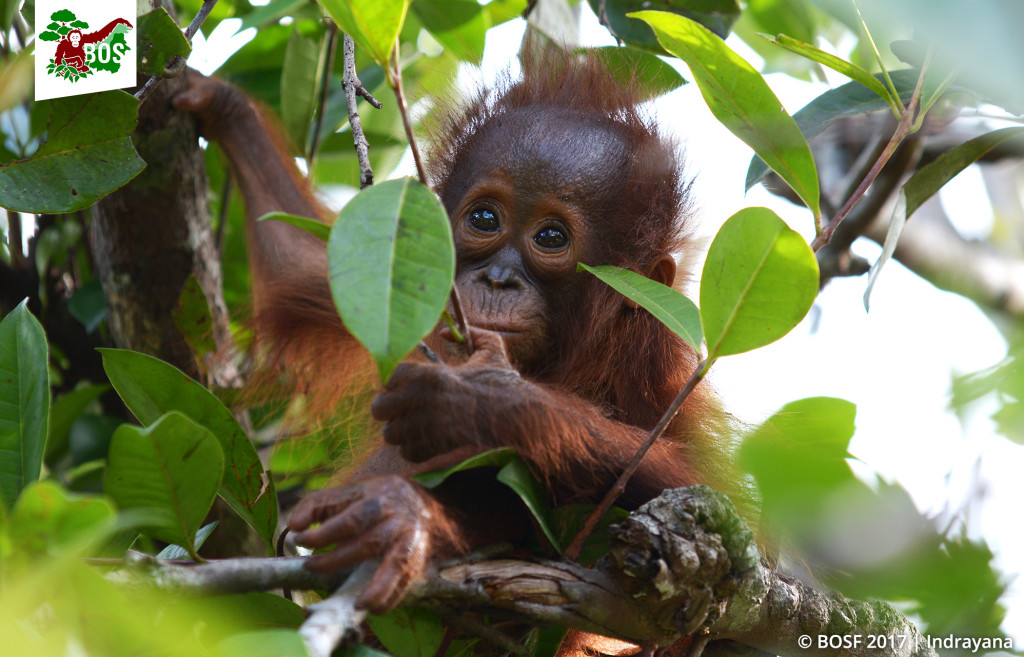 With the addition of Jacqui, BOS Nyaru Menteng is now taking care of 17 baby orangutans. The BOS team is constantly striving to improve and maintain the facilities to support the successful rehabilitation of all orangutans and they are now building new Baby Houses at Nyaru Menteng and Samboja Lestari. Both Baby Houses are estimated to be completed by the end of April 2017.
It is tragic that orangutans are still being forced out of their natural habitat and that infant orangutans are still being found orphaned. We must strive to raise public awareness of the plight and conservation status of orangutans. Those who damage the forest and exploit wildlife must be held accountable under the full force of Indonesian law. Orangutans are on the brink of extinction. Their future survival is in our hands. Together, we must #SaveOrangutans.
Text by: BOS Foundation Communications Team
Please support BOS Nyaru Menteng. Make a donation today!