Orangutan Outreach Featured in Washington Post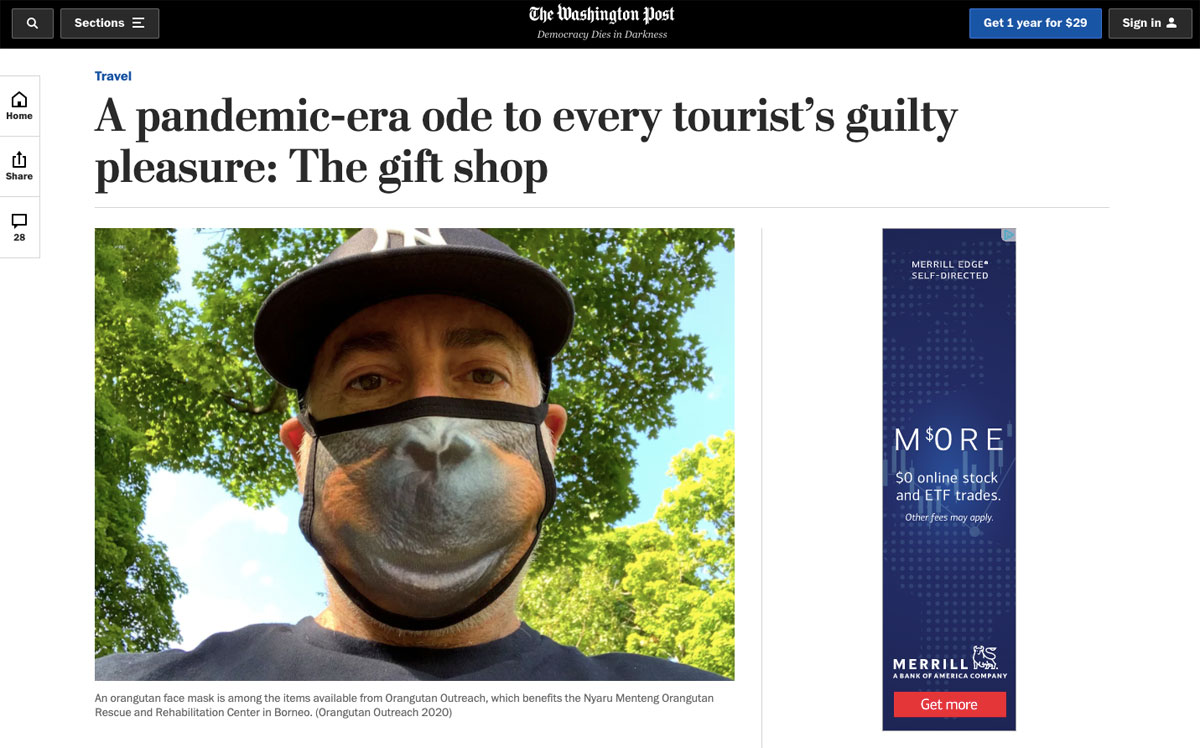 Orangutan Outreach was featured in the Washington Post in a story lamenting the state of travel and tourism in the Covid-19 era. View the full article here.
"I may never get to visit or volunteer at the Nyaru Menteng Orangutan Rescue and Rehabilitation Center in Borneo and meet the cousins before they go extinct. Anyone can help these gentle primates, though, by adopting an orphan orangutan or buying an orangutan face mask through Orangutan Outreach..." (Liz Langley, Oct 1, 2020)
Order your orangutan facemask here.
Adopt an orangutan here.