Orangutans Miri and Jaka Feast on Sankguang Fruit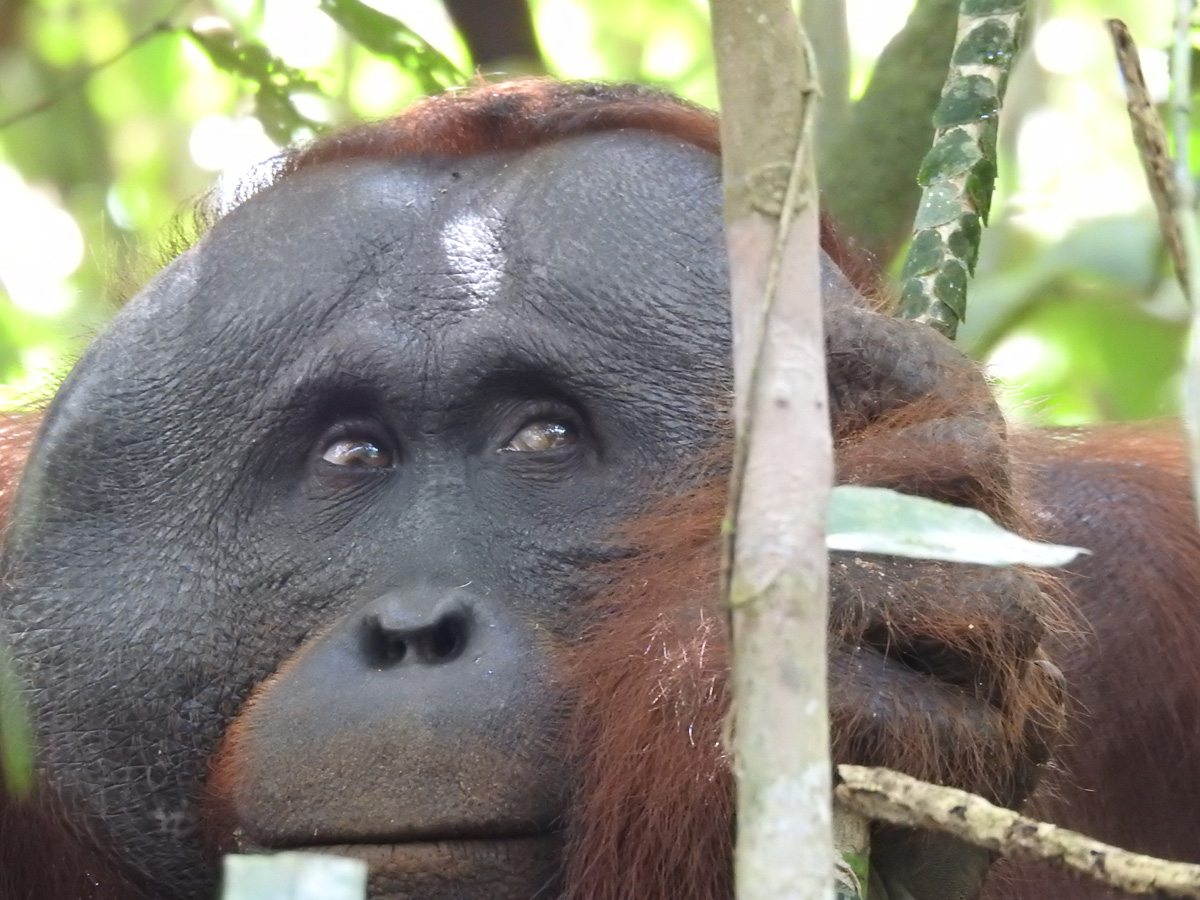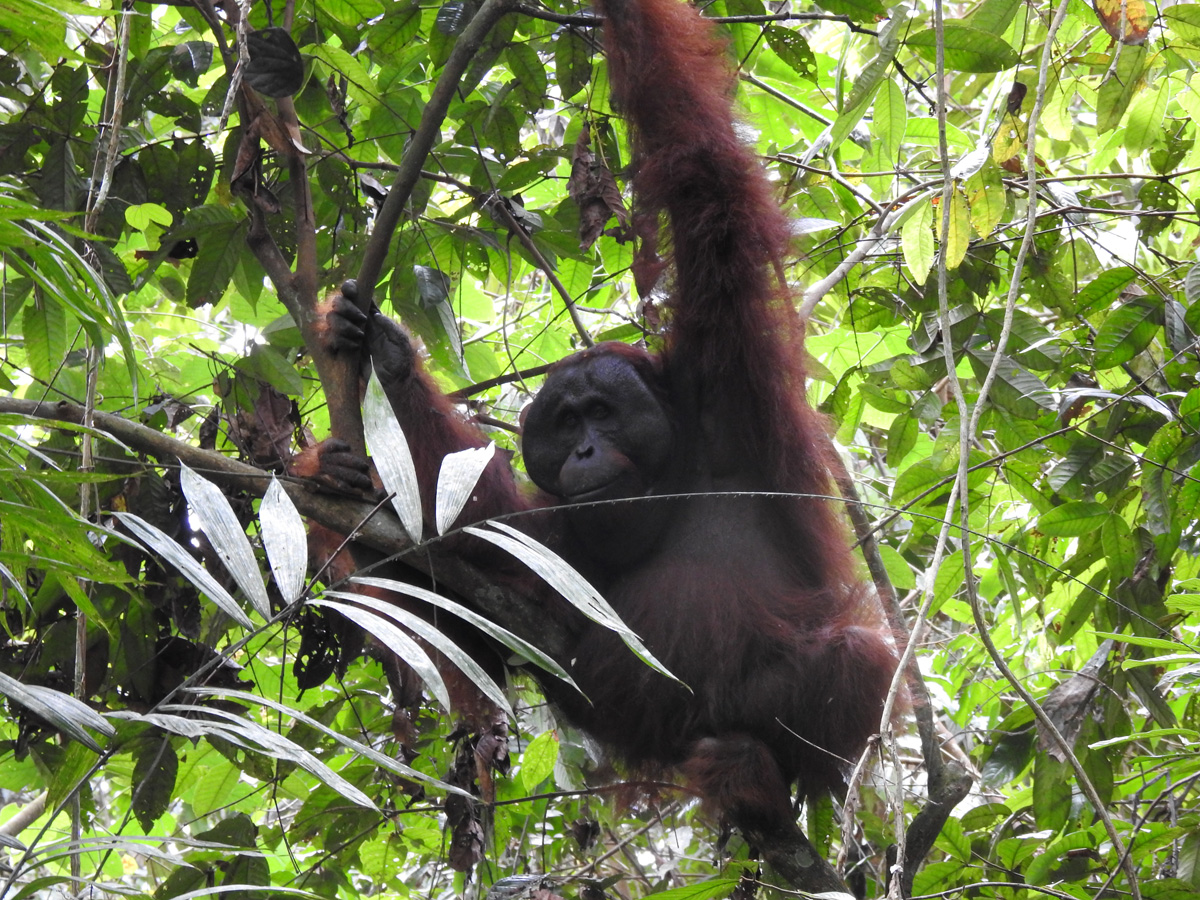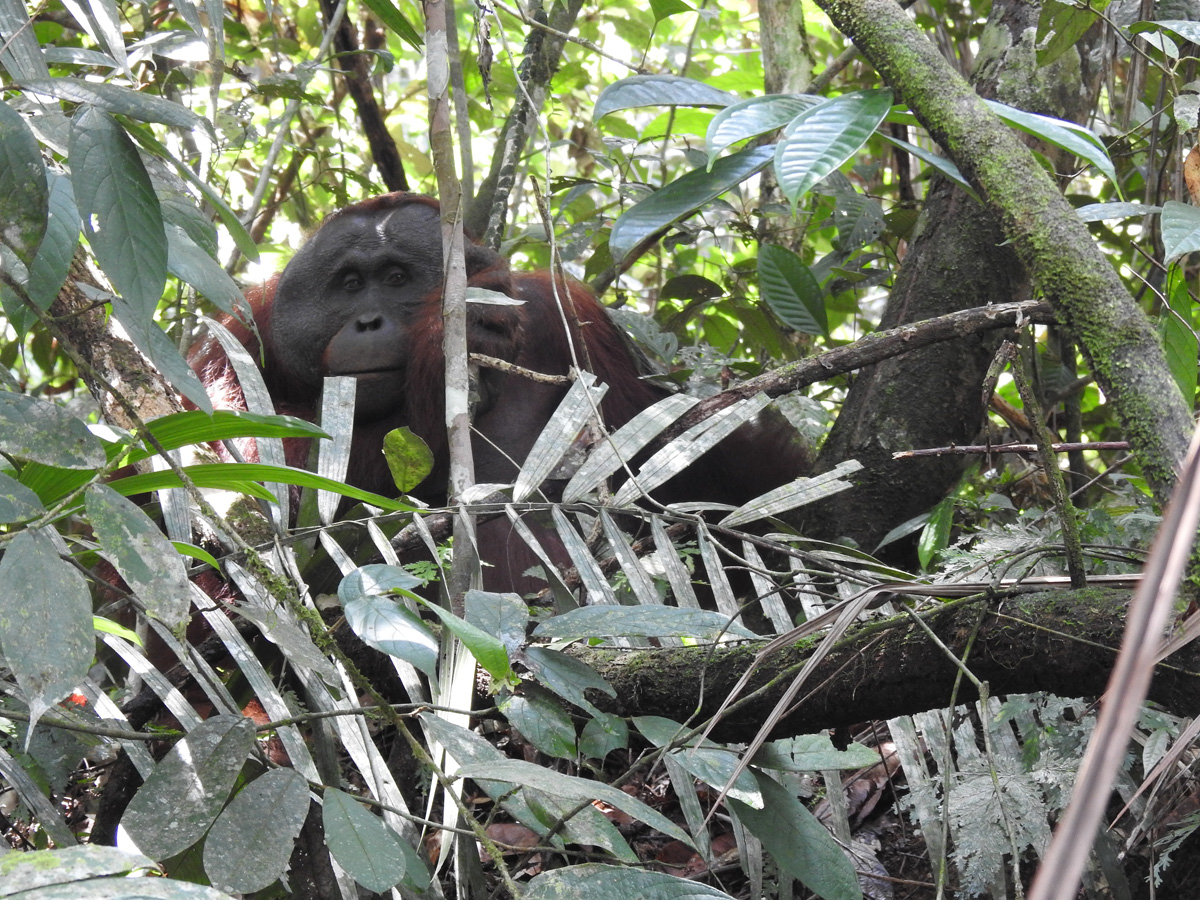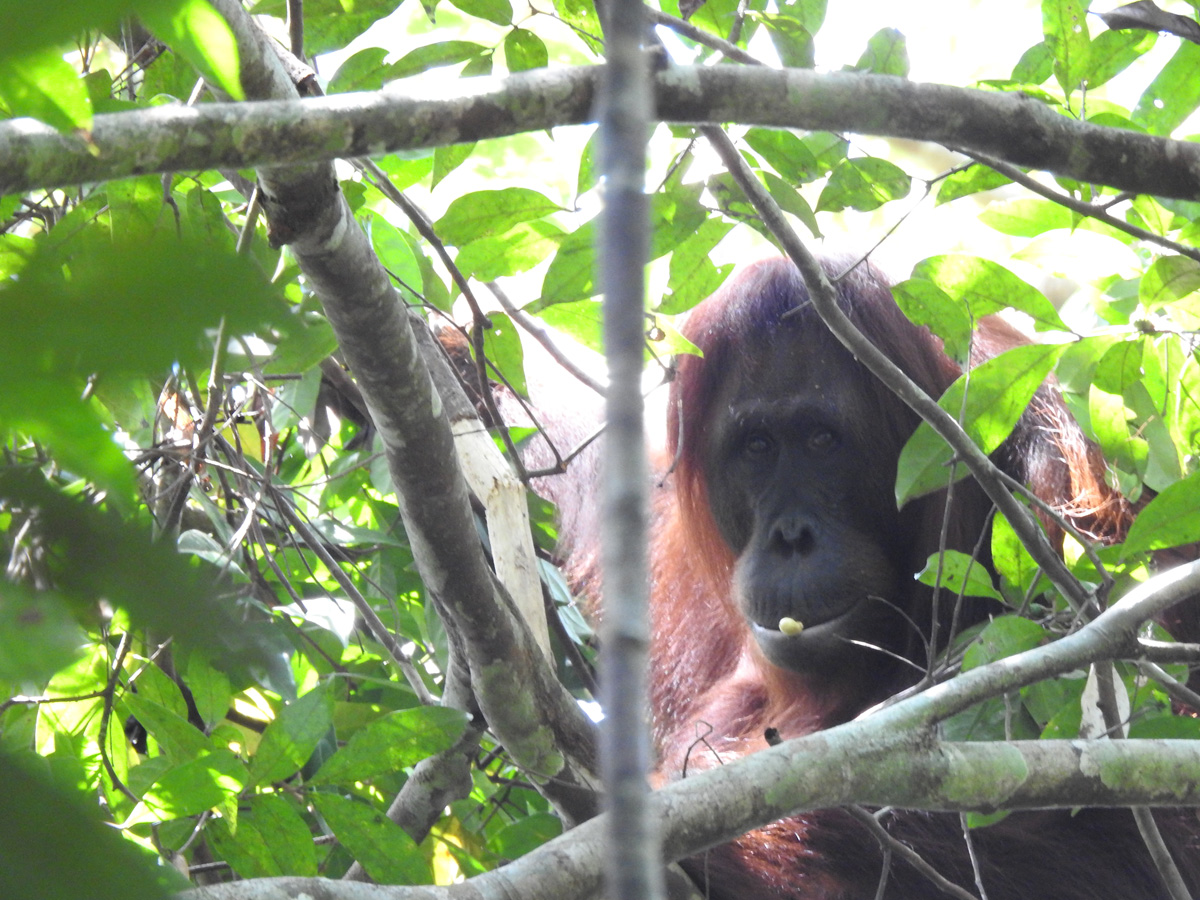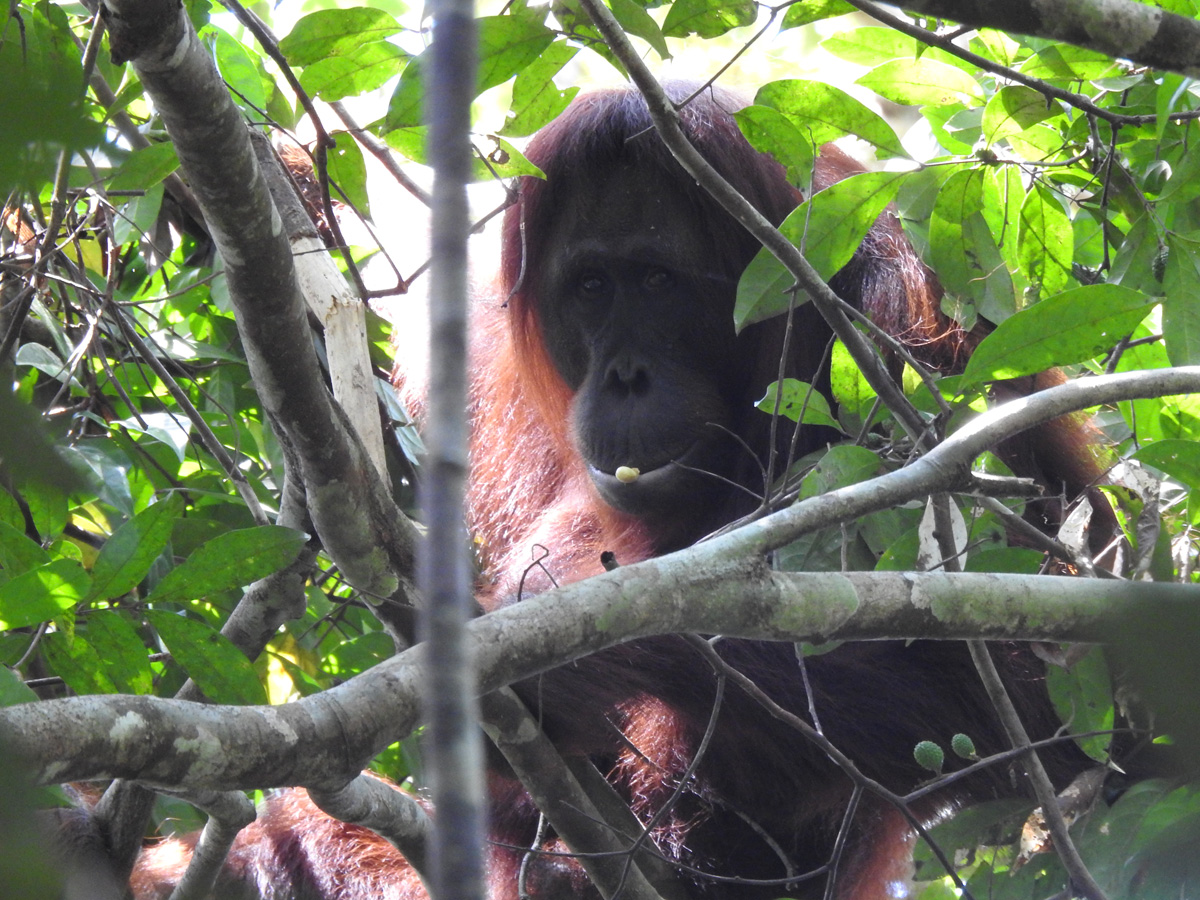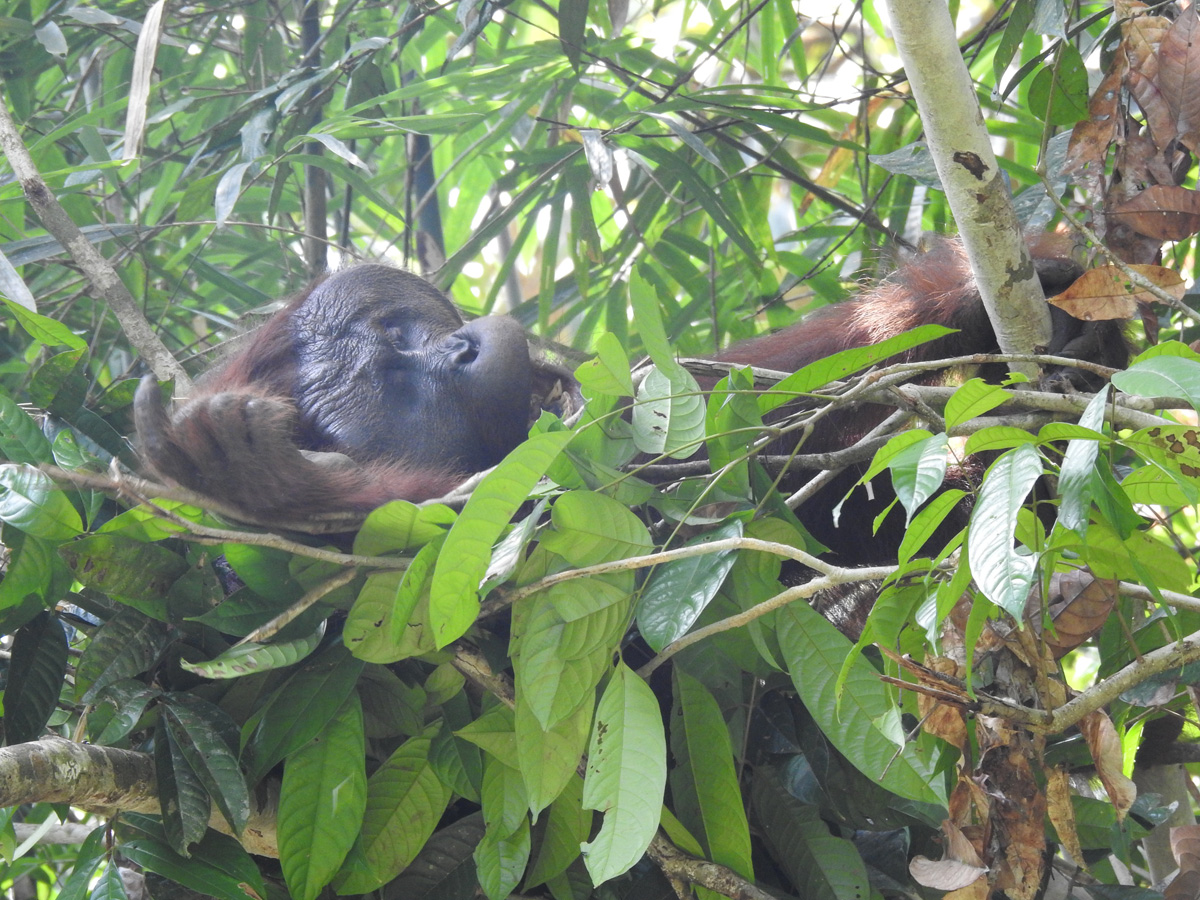 Date Posted: September 29, 2021
Text by: PRM team in TNBBBR, Central Kalimantan
SANGKUANG, THE FRUIT THAT BRINGS ORANGUTANS TOGETHER
A wide variety of different orangutan foods grow naturally in Borneo's forests, including the pacific walnut (Dracontomelon dao), known locally as sangkuang, a plant native to Kalimantan.
Sangkuang fruit, with a diameter of 5-8 cm, is fibrous and has an overpowering sour taste. The tree itself functions as a barrier to river erosion, and the fruit is often used by local people in a mixture for cooking fish and to help treat diarrhoea.
Our Post-Release Monitoring (PRM) team in the Bukit Baka Bukit Raya National Park (TNBBBR) in Central Kalimantan, recently monitored and observed two orangutans enjoying some sangkuang fruit. Miri, a 22-year-old female that was released in December 2016, but then was not seen for quite some time, was found eating sangkuang fruits alongside Jaka, an 18-year-old male who was released in January 2018.
During observations, the two moved around the trees and dangled from the branches as they devoured a large amount of sangkuang fruit. It seemed that both orangutans were thoroughly enjoying themselves, brachiating through the canopy of the sangkuang trees growing along the river bank and feeding on the available fruit. The PRM team also saw Miri and Jaka eating smaller amounts of kapilak (Echinacea purpurea) leaves, termites, and orchids.
Sangkuang trees, which can grow up to 30 metres tall, not only provide delicious fruit for orangutans, but also a sense of security: Being that high off the ground is the ideal place to be for arboreal animals like orangutans, as it keeps them safe from the dangers lurking on the forest floor. No wonder Miri and Jaka seemed so content in the canopy of the sangkuang tree!
After nine hours of observation, the PRM team stopped monitoring Miri and Jaka, as evening was fast approaching. The team returned to monitoring post in high spirits, hopeful that Miri and Jaka had come together to produce offspring, which would help create a new generation of orangutans in the TNBBBR.
Orangutans in Borneo Need Your Help!