Orphaned Orangutans Keep Arriving at BOS Nyaru Menteng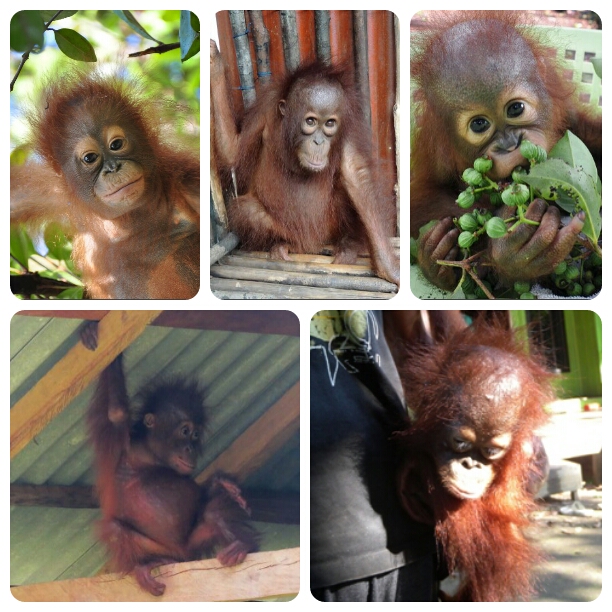 In the last two months, five orphaned baby orangutans have been given sanctuary at the BOS Nyaru Menteng Orangutan Rescue & Rehabilitation Center. All of these unfortunate young orangutans were rescued from recently cleared land or residential areas and their mothers were nowhere to be seen.... Some of them were being kept locally as pets and one was nearly sold into the illegal pet trade.
We can only imagine the dreadful situation their mothers had to go through as they desperately fought to save their children and their own lives. These young orangutans will have to struggle to regain their confidence and rebuild their lives after such traumatic experiences.
Ruru is a two year old orangutan who was kept as a pet by a resident in Sampit. The people who kept her claimed that they found her on a road by a small forest in Sampit — a story we hear all too often. Despite being taken care of by the family quite well compared to many other illegally held pet orangutans, Ruru has lost her mother and her home. Ruru is now being taken care of by baby sitters in Nyaru Menteng and learning the forest survival skills so she can one day be returned to natural habitat.
---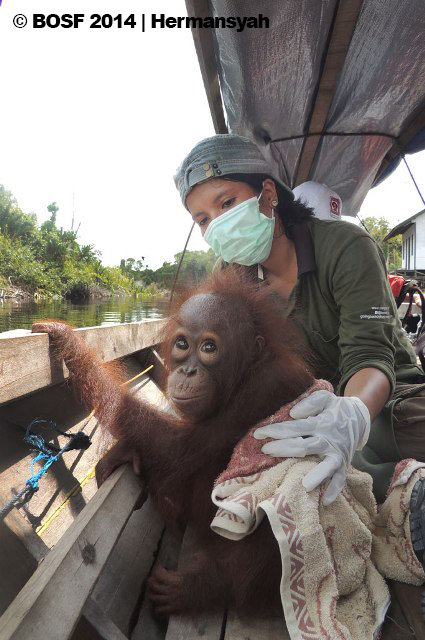 Tundai was separated from her mother and kept illegally as a pet by a fisherman in Tundai Lake River for six months. During that time, the two year old orangutan lived in a small wooden cage and was never taken out and given the chance to move freely. She was fed rice and, once in a while, fruit. Tundai is now being cared for by the baby sitters in the BOS Nyaru Menteng Nursery Group.
---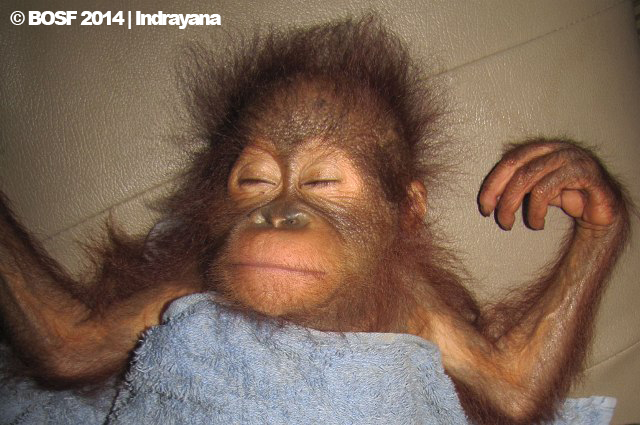 Separated from his mother, Lanting was kept by humans and almost sold. Luckily he was confiscated through a rescue operation by the Central Kalimantan Conservation and Natural Resources Authority and now he lives in Nyaru Menteng. On arrival at the center, his condition was very weak. He was suffering from malnutrition and anemia and needed immediate medical intervention and care. After an extended examination, he was also found to have a severe case of worms.
Lanting is now being taken care of by babysitters in Nyaru Menteng. They are slowly introducing him to forest fruits so he can start to recognize natural foods. Bit by bit, the young orangutan is now getting used to eating ehang fruit given to him by the babysitters.
---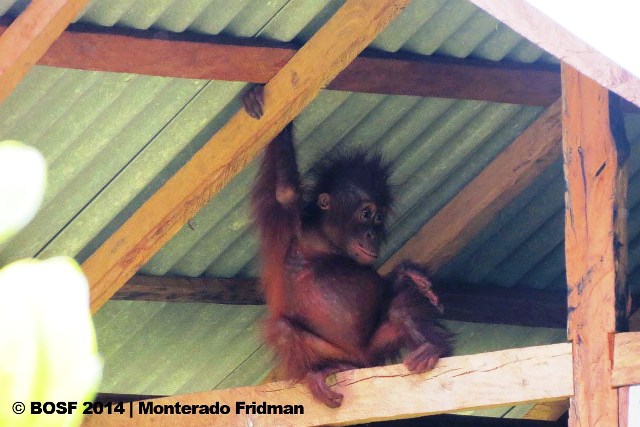 While the whole country was caught up in the excitement of the Indonesian Presidential Election on 9 July 2014, the BOS Foundation Rescue Team from Nyaru Menteng travelled to Katune village to rescue a young orangutan. Katune, a three year old male orangutan was trapped alone in a small patch of remaining forest fragment behind a farm.
It was a sad view. A barren landscape was all that remained from a recent forest clearing. The last remaining forest patch behind the farm was now about to be cleared to make way for another farm.
Even though Katune still retains his wild behavior, he is still too young to live by himself in the wild so now he is being cared for by the babysitters in Nyaru Menteng. He has to learn all the skills he will need to successfully survive in the forest, and this will take a few years.
---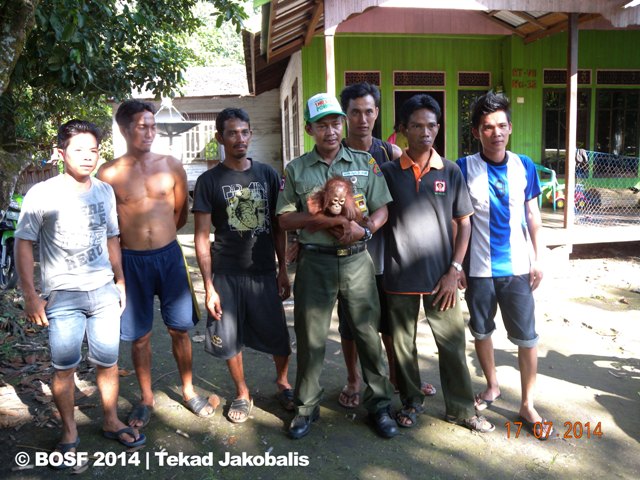 Reren was kept as a pet by a resident of Jabiren who claimed to have found her by the Kahayan River. The person told the BOS rescue team that the one year old female orangutan was stumbling and crawling alone beside the river. One hundred hectares of land had been cleared to be used for farming and another 250 hectares was also planned for clearance. Not far from the cleared land, an oil palm plantation company was also clearing even more land. Reren has lost her mother, her home, and her freedom. Now with the love and care from the team in Nyaru Menteng, we hope to able to give Reren a chance in the future to live once again as a wild orangutan should.
The BOS Foundation is committed to providing the care and rehabilitation they need to eventually return them to safe natural habitat once they are old enough. The continued success of BOS Nyaru Menteng depends on support from orangutan lovers like YOU! Please make a donation today!
Orangutans in Borneo Need Your Help!
Donate crypto or with a Card