Cikananga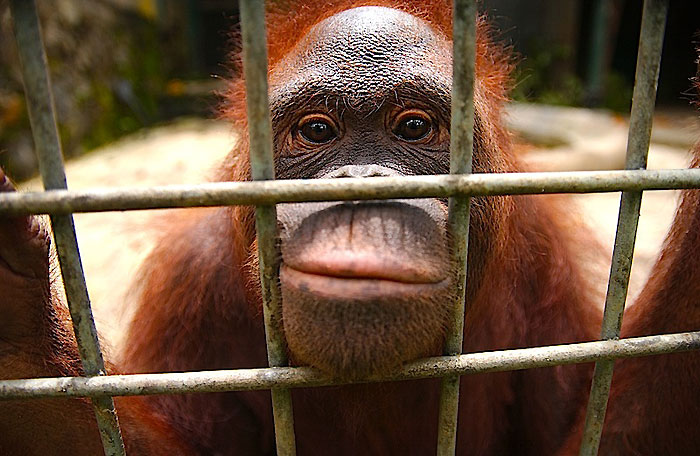 Orangutan Outreach has taken over financial responsibility for the care and protection of a pair of lovely orangutans named Noni and Big Dodo who live at the Cikananga (pronounced Chick-a-NAN-ga) Rescue Center in Java, Indonesia. (He is a different Dodo than the other Dodo from BOS Samboja Lestari.) We are working to ensure these two victims of the illegal pet trade are taken care of while the Indonesian Forestry Department decides on their fate. Special thanks to the entire Cikananga staff for taking such great care of Noni & Dodo!
Noni & Dodo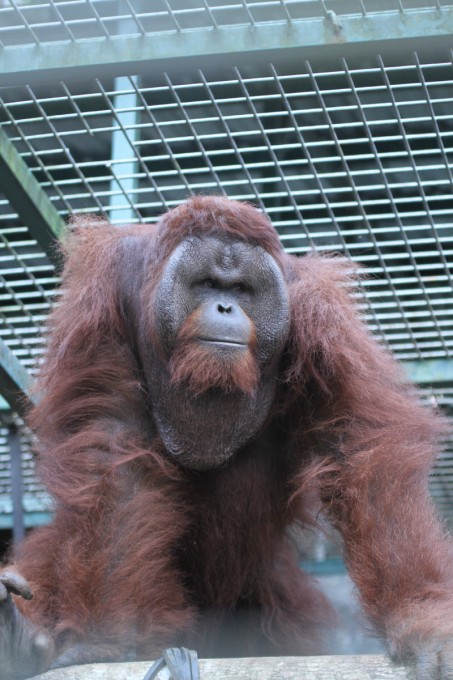 Noni and Dodo were handed over to the Cikananga Rescue Center by a private owner in Bogor (near Jakarta) on May 10th, 2009. Noni is a thirteen-year-old female and Dodo is a fourteen-year-old male. They are a monogamous couple and live together in a single cage. Regular medical tests shown them to both be in outstanding health.
The Cikananga Rescue Center is located in Sukabumi, West Java. The new cage in which Noni & Dodo live is in good condition and the sanitation is fine. They need a lot of enrichment, however, with plenty of variation to keep them active, alert and comfortable. Otherwise they may get depressed and the behavior could become unpredictable. As they grow larger their food intake is increasing accordingly. We are thrilled to be able to improve the lives of Noni and Dodo to whatever extent possible.
Orangutan Outreach contributes approximately $4,000 yearly for their care. Please help us help them. Make a tax-deductible contribution to help care for Noni & Dodo. If you have any questions, please contact us. Or simply make a donation and send us an email letting us know you want to help this wonderful pair of orangutans...
&
Noni & Dodo Need Your Help!
Here are some new photos of Noni & Dodo from Spring 2016.
Here are some photos of Noni & Dodo from 2015.
Noni & Dodo Need Your Help!
THANK YOU SO MUCH FOR YOUR SUPPORT!
{:(|}