Released Orangutan Mother-Daughter Pair Make an Appearance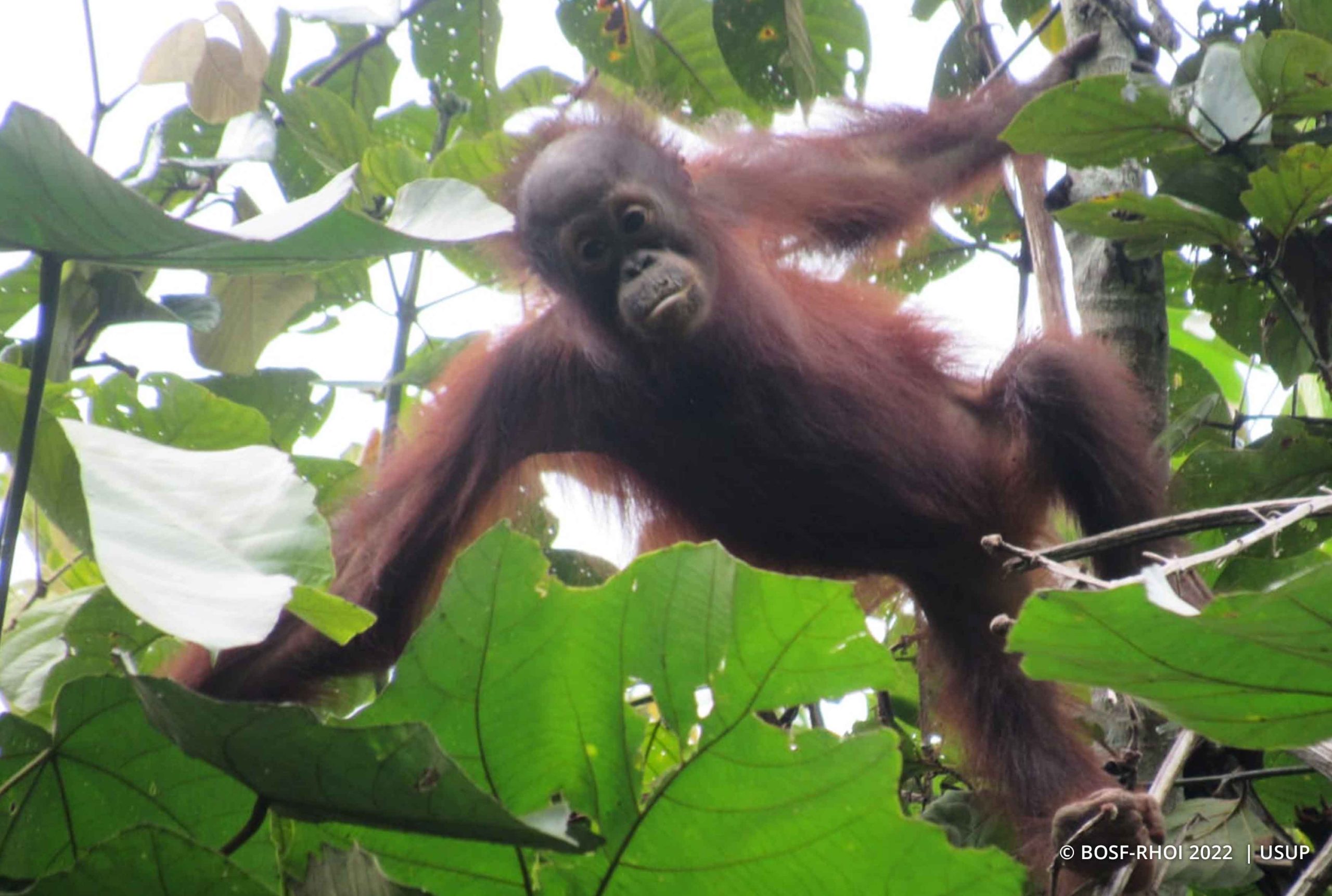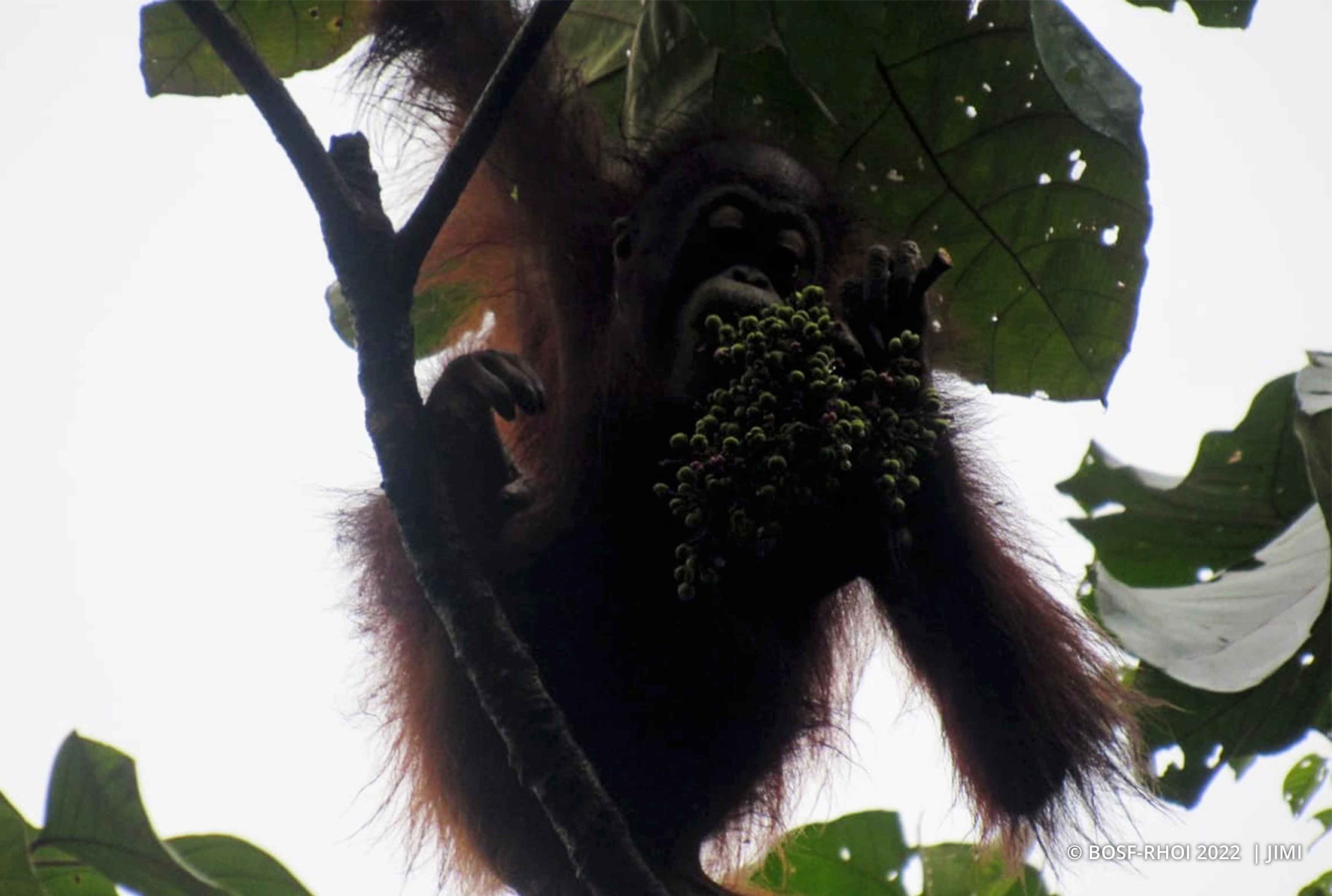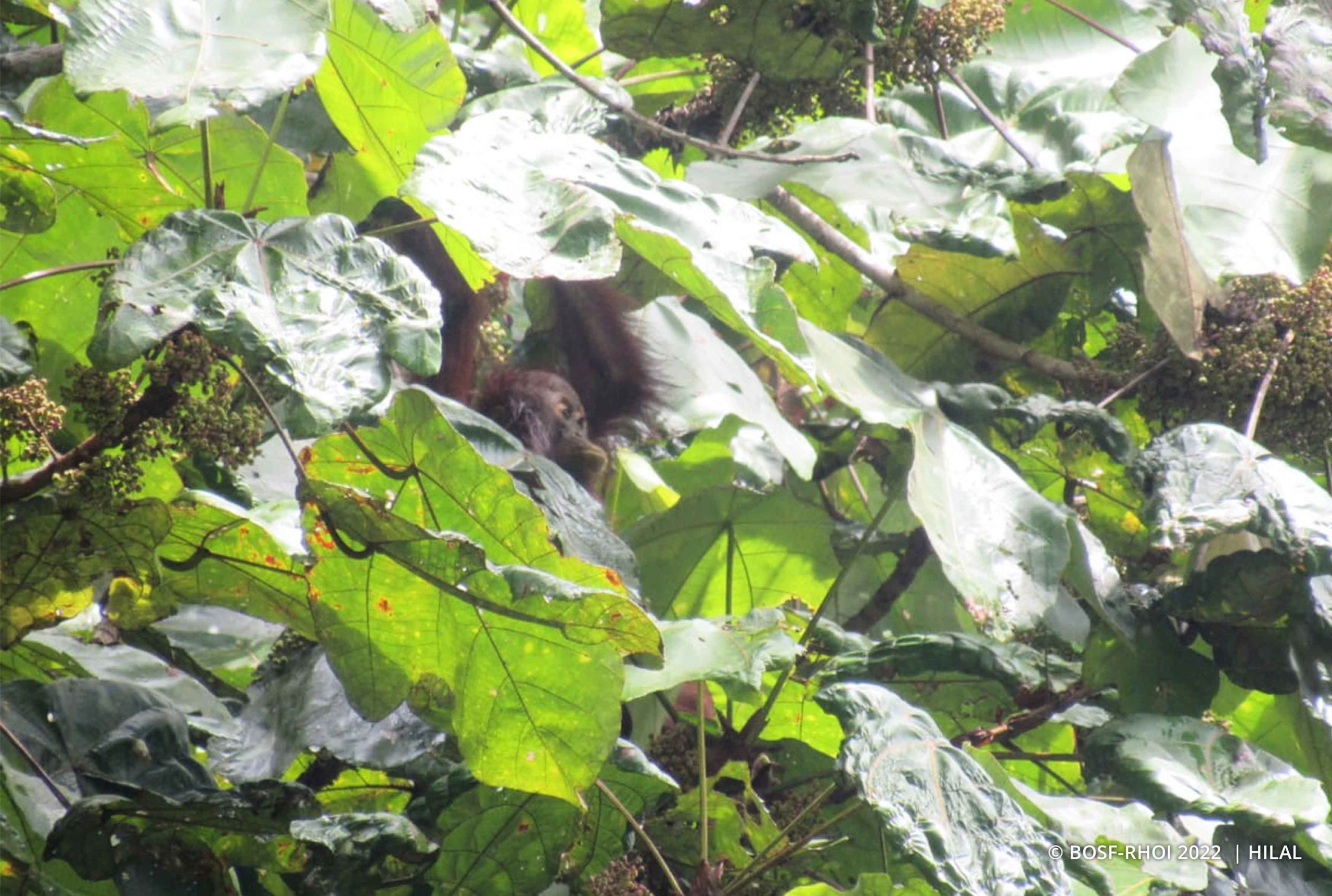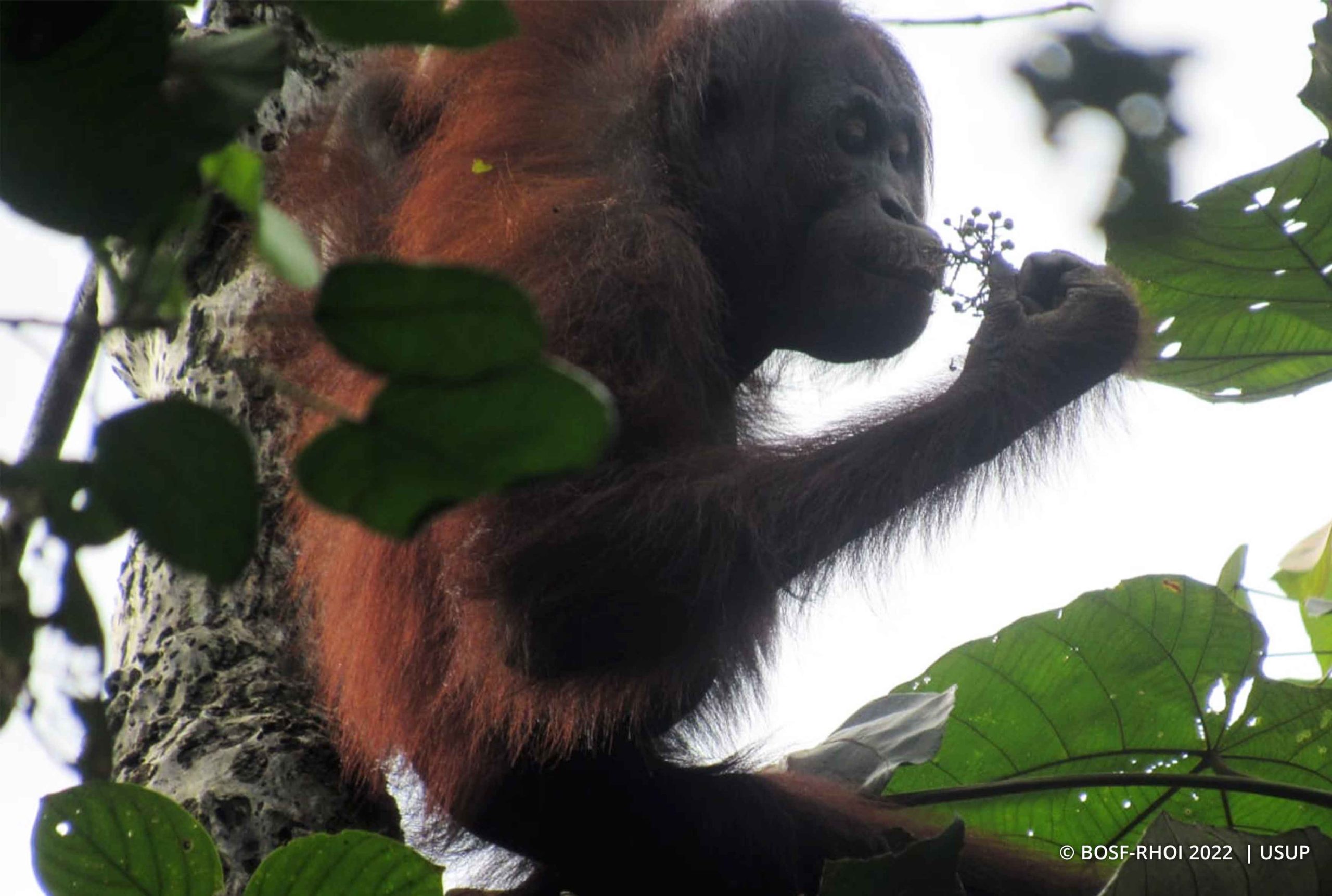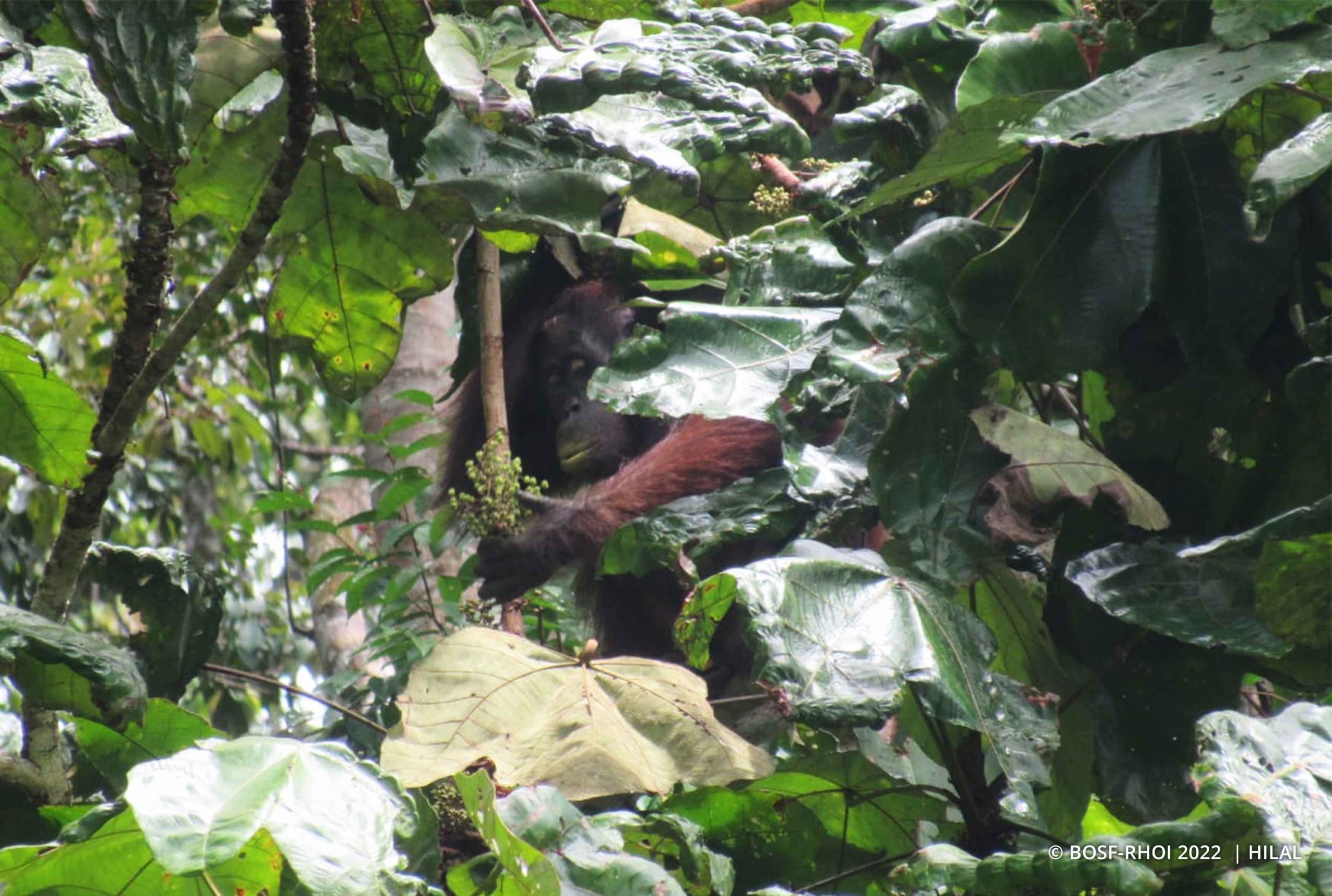 Text by: BOSF PRM Team in Camp Lesik, Kehje Sewen Forest, East Kalimantan
Posted February 8, 2022
Locating released orangutans in the forest for behavioural observations involves a combination of hard work and sheer luck. We celebrate these successes, even more, when we are able to find orangutans that have not been observed for a long time.
Our Post-Release Monitoring (PRM) team from Camp Lesik, located in the northern part of the Kehje Sewen Forest, East Kalimantan, stumbled across an orangutan that had not been seen for some time, one rainy day last September. At the time, the team was located at the camp, when the sound of cracking branches suddenly echoed from a nearby tree.
"An orangutan is coming!" one of our PRM team members called out.
Indeed, an orangutan was coming; two, in fact, as mother-daughter pair, Lesan and Ayu emerged! Due to the rain and late hour, our team decided to hold off and observe the pair early the next morning. Based on experience, we were confident that they would continue to be exploring and foraging in the area around the camp for at least another day.
Early the next morning, we began observations on Lesan. We were right to assume she would stay in the area. That day, however, she seemed different somehow. In the past, Lesan had been known to try and steal food and break items around the camp, but this time she was clearly keeping her distance. We hoped this was due to the abundance of natural food on offer in the forest, as it was during the fruiting season. Lesan and Ayu continued to happily forage in the dense canopy around the camp.
Lesan occasionally let Ayu explore independently. Ayu, estimated to be around five years old, was seen nimbly playing, foraging, and building her own nest. We could see that she was developing her confidence and was moving toward become more independent. As time goes by, Lesan will likely give Ayu even more space and more opportunities to explore the forest on her own.
During observations, mother Lesan ate a lot of Macaranga sp. fruit. According to previous records, Lesan rarely eats this particular type of fruit, but it seems its abundance in the forest on this occasion encouraged her to savour more of it.
We are grateful to have found Lesan and Ayu in good health and delighted that we had the chance to observe this mother-daughter duo again. The behavioural data we collected on the day indicated that both orangutans are thriving in the forest, which alleviated our concern after not seeing them for quite some time. At the end of the day, Lesan and Ayu moved deeper into the forest, as if they had given us enough of their time.
Thank you, Lesan and Ayu! May you both continue to live happy and free in the forest, and help to create another generation of orangutans just like yourselves!
Orangutans in Borneo Need Your Help!
Prefer to donate crypto?