The Not-So-Simple Task of Releasing Orangutans Back to the Wild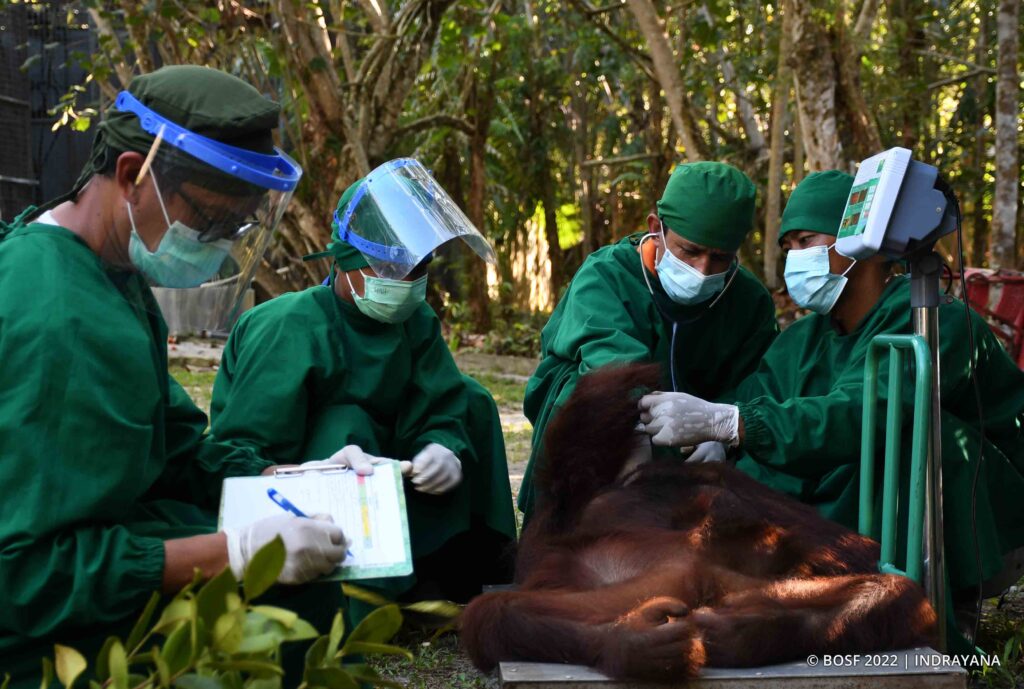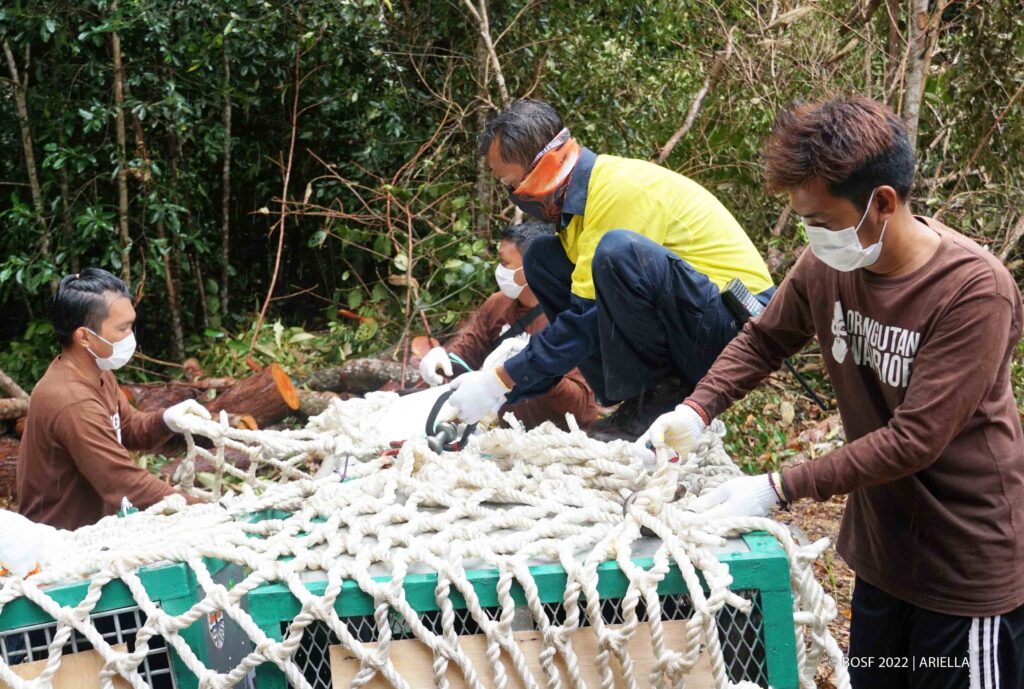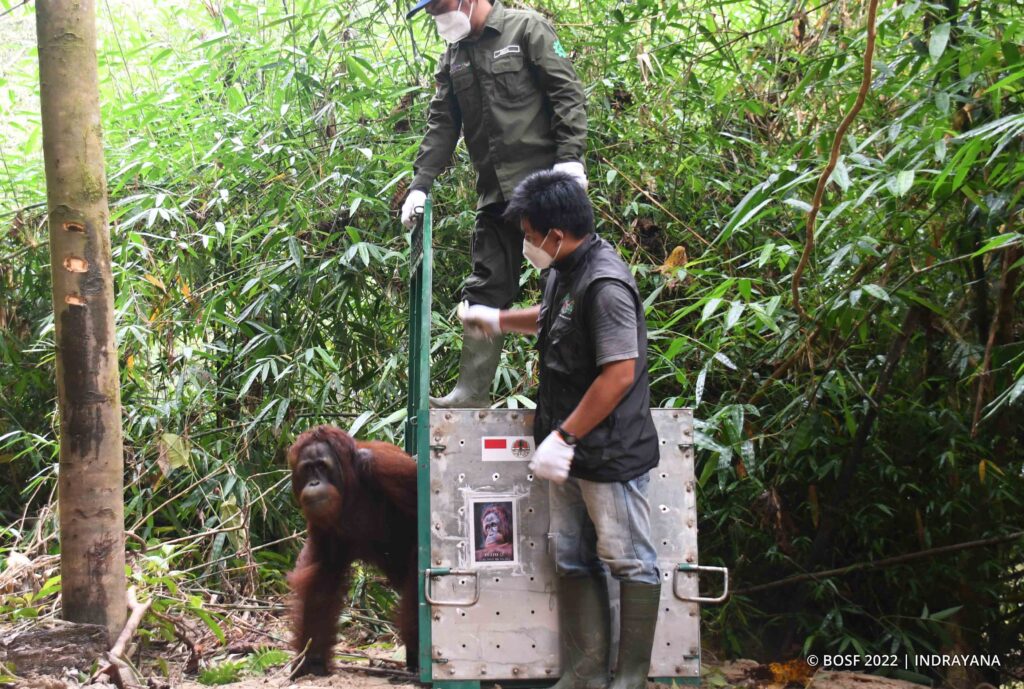 Date Posted November 14, 2022
Text by: BOSF Communications Team, BOSF Headquarters, Bogor, West Java
The culmination of an orangutan's rehabilitation journey is the release of that orangutan into a protected, natural habitat. Reintroduction is a long process that encompasses education in Forest School and putting skills into practice on a pre-release island, all in order to determine if an orangutan is ready to survive independently in the wild.
A lot of careful consideration and planning goes into each and every orangutan release. Certain procedures must be carried out to ensure the release goes smoothly and that the orangutan release candidate has already proven they have the skills required to survive on their own in the forest. In order to decide which orangutans are ready for release, we first examine their behavioural profiles based on the results of monitoring by our teams that patrol the pre-release islands. This is to ensure that the orangutans meet the BOS Foundation's criteria for release.
In addition to proving they have the knowledge and skills to survive in the wild, release candidates must also be in optimum physical condition. They must be within a healthy weight range and be free of all diseases. Prior to being released into a safe forest, the orangutans are collected from the pre-release islands and transferred to a rehabilitation centre to undergo a quarantine. The quarantine period gives us time to re-examine the physical condition of each individual and test for a variety of diseases.
Despite all of our careful planning, external factors can still prevent a release from being carried out. For example, in extreme weather conditions can bring an unexpected and sudden halt to release operations. If a river floods or a road is washed away in a landslide, we have no choice but to reschedule. However, if there are no further obstacles and the orangutan release candidates are fully prepared, the release can go ahead as planned.
Soon, the BOS Foundation will conduct its 40th release – and in doing so will take the total number of orangutans that have been successfully returned back to the wild since 2012 to 500 individuals!
Orangutans in Borneo Need Your Help!
Donate crypto or with a Card