Video: Meet Delilah
Date Posted July 26, 2023
Text by: BOS Foundation Communications Team, Nyaru Menteng, Central Kalimantan
THE INDEPENDENT DELILAH
Delilah was born on 29 June 2018, to her mother Dilla, who was unable to care for her newborn. With a heavy heart, our Animal Welfare team had to take over responsibility for Delilah's care and she was raised by our dedicated surrogate mothers at the Nyaru Menteng Rehabilitation Center. Despite being raised by humans, Delilah has grown into a very smart individual: Just like her mother, she is quite active and loves to explore.
Delilah recently joined Group 3, the larger Forest School group, after showing excellent progress. However, on the commute to and from school, she will stop to play in the playground, cleverly delaying her arrival at school or her return to the complex. Our surrogate mothers spend a lot of extra energy persuading Delilah to follow the group. In the playground, Delilah's favorite pieces of equipment are the swings and plastic drums. She also likes to eat the fruit given to her by the surrogate mothers at the feeding platform.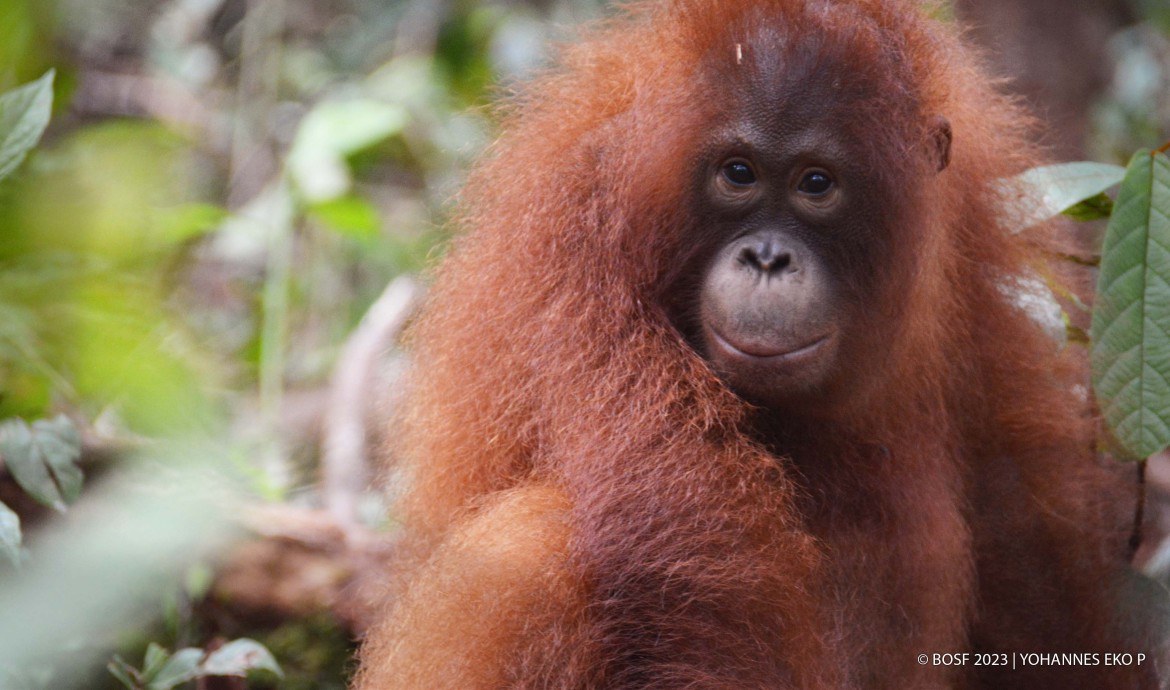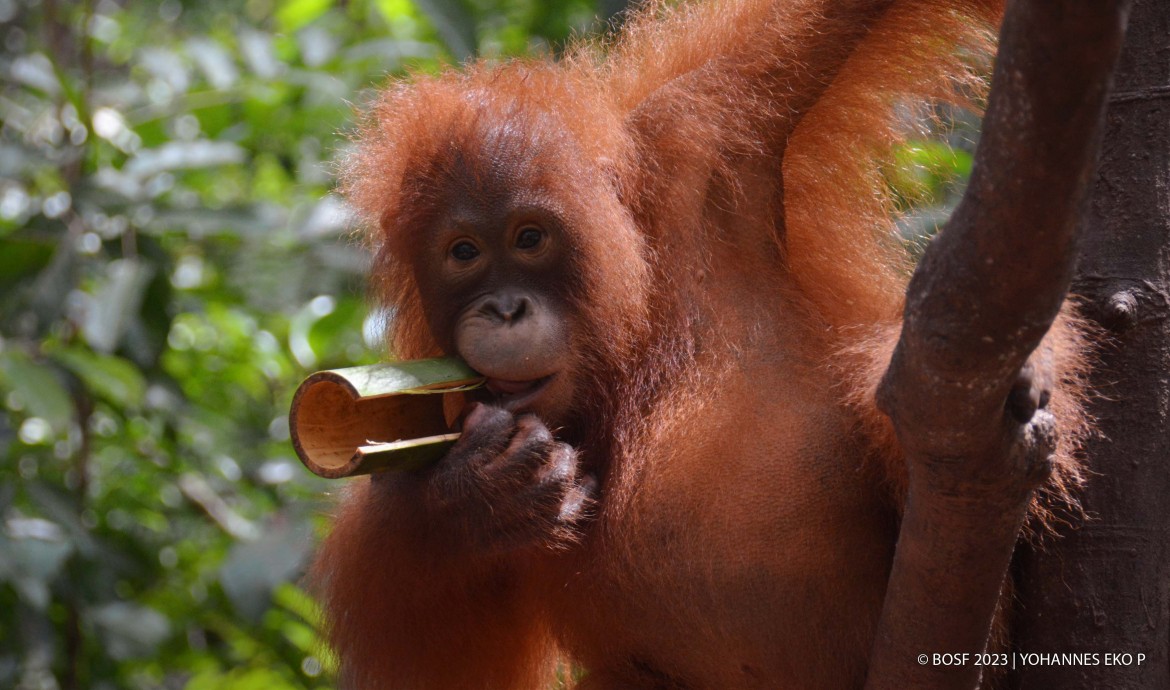 Orangutans in Borneo Need Your Help!
Prefer to donate crypto, stock or with a Credit Card?
Use the widget below.