Working in the Forest is a Total Rush!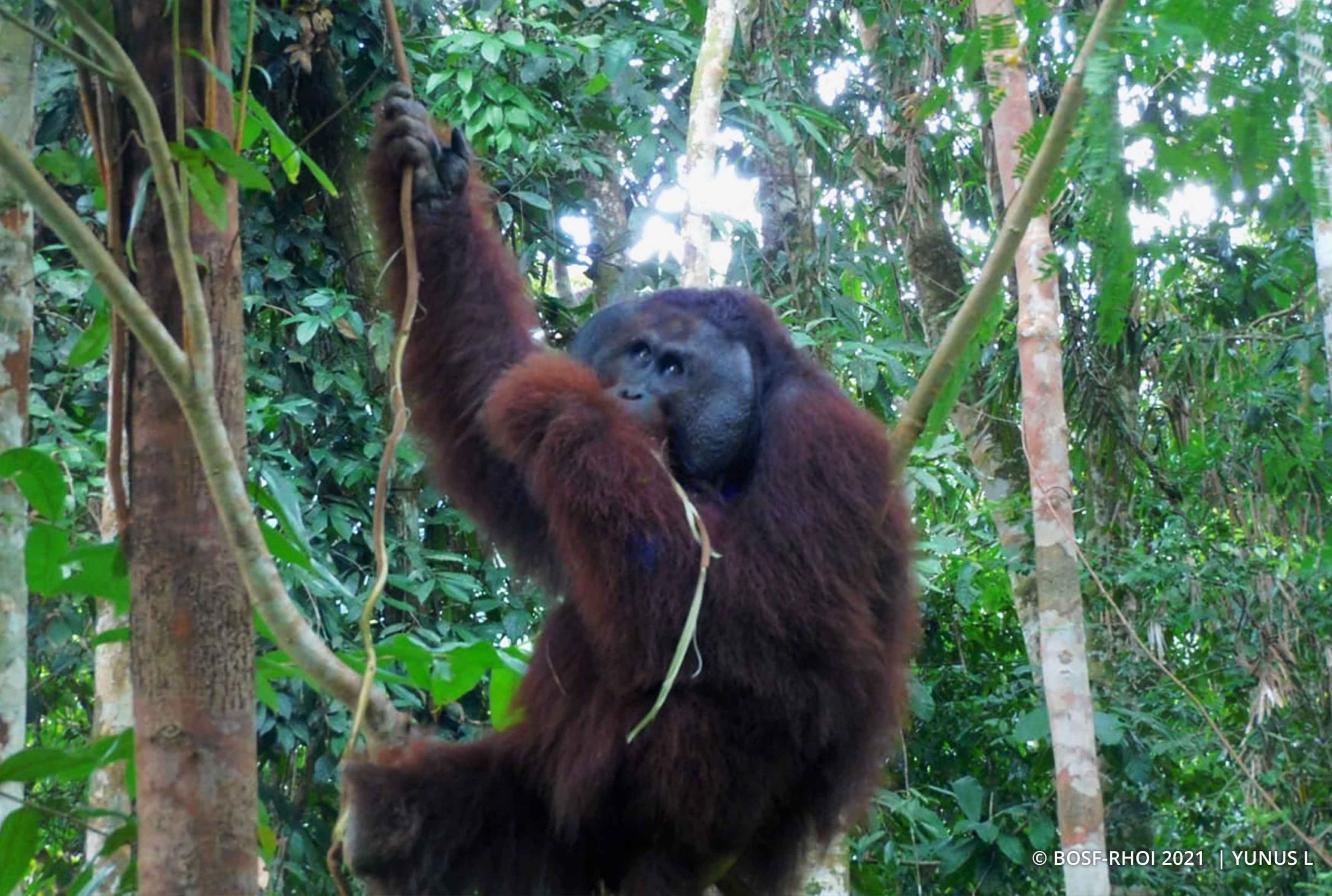 Text by: PRM Team in Camp Nles Mamse, East Kalimantan
Posted: Oct 19, 2021
Who says you can't find action in the middle of the forest? Our Post-Release Monitoring (PRM) team from Camp Nles Mamse, in the Kehje Sewen Forest, East Kalimantan, has experienced several heart-stop moments whilst on the job. We would like to share a few with you here!
When you are part of a PRM team, you can be sure you'll never be short of thrilling stories to share of encounters that are not typically experienced by people in urban areas. For example, at the beginning of June, we were heading out in the truck to the starting point of a transect we were supposed to patrol, when an adult clouded leopard slowly walked across the main road, cutting our across path.
The clouded leopard stood in the dirt road, not even trying to avoid us; even the sound of the noisy truck engine did little to scare it off. This indicated that it was not afraid of us, unlike other wild animals. We assumed it was hungry and hunting for prey, and this was the reason it was not intimidated by us. In fact, it was the other way around: We were the ones who were intimidated when it carefully walked in front of our vehicle, as we knew that our windowless door didn't offer much of a barrier for us! We were very grateful to see it turn and stride away.
On another day, some of us encountered a sun bear scratching vigorously at a tree trunk for termites. Seeing its sharp, long, and strong claws terrified us! We tried to take a photo, but it suddenly changed locations, preventing us from getting a good shot. Mindful of not upsetting the hungry bear, we decided to quickly move away from the area. We snuck away quickly and quietly, while the sun bear went back to munching on termites.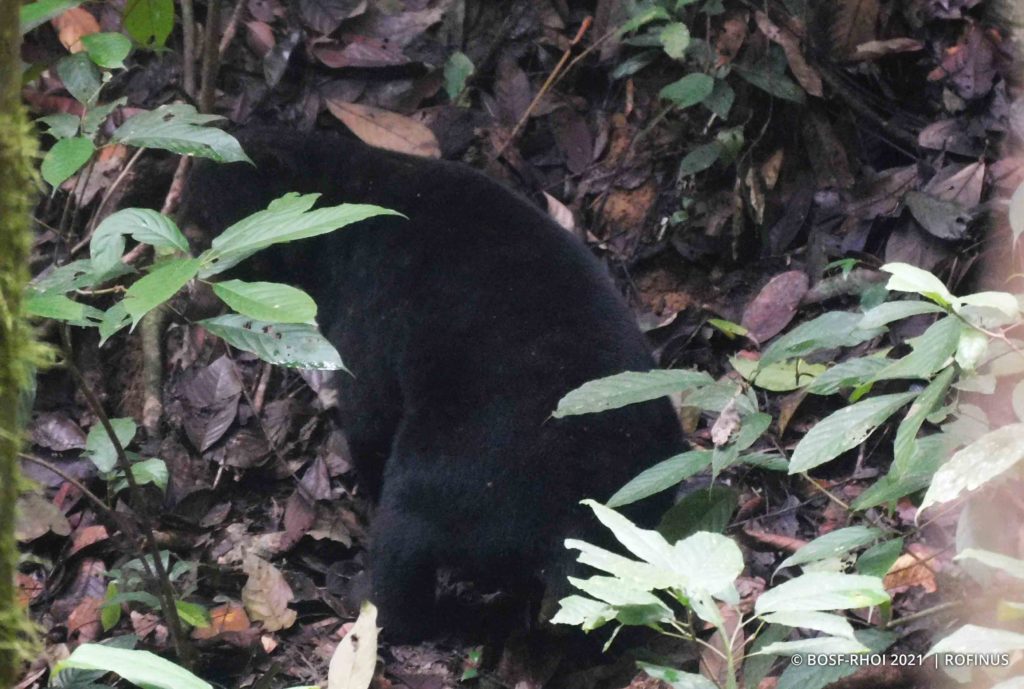 Sun bear
On another occasion, we met Agus, a male orangutan we released in 2013. Agus, one of the earliest residents of the Kehje Sewen Forest, was found fighting with an orangutan who we could not identify. We did not know the reason for this altercation between the two males. Perhaps it was a territorial struggle, a fight over food, or maybe one over mating opportunities; but watching two adult, male orangutans fight in the wild is quite a jarring sight!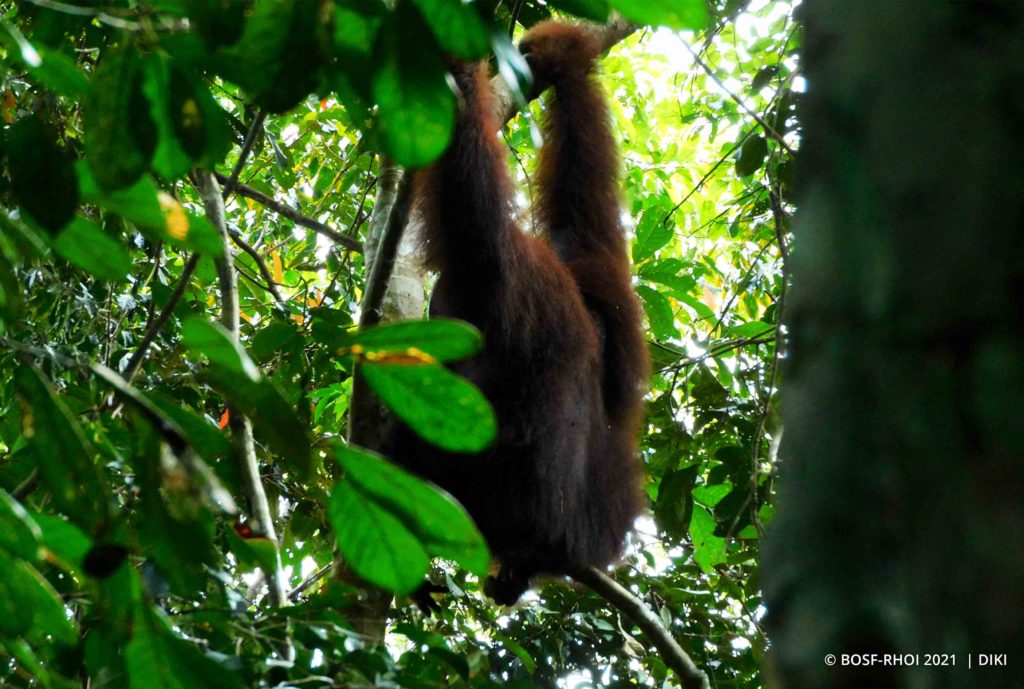 Agus fights a wild orangutan
Nothing compares to these exciting experiences in the forest and we know that these are stories we will remember and share for the rest of our lives. We hope that the Kehje Sewen Forest remains undisturbed by man and becomes a true home for the amazing animals that play such important roles in our ecosystem.
Orangutans in Borneo Need Your Help!