Youth Ambassador: Allie Boyer
Meet Orangutan Outreach's Youth Ambassador: Allison Boyer!
California native Allie Boyer has cared about orangutans since she was a young girl. She was actually introduced to us by our first official Youth Ambassadors, Madi Vorva & Rhiannon Tomtishen. While only in 4th grade, Allie made a video about orangutan conservation and we've been in touch ever since.
You can read Allie's story in her own words in an illustrated storybook that she and her mother created: Allie and the Orangutan.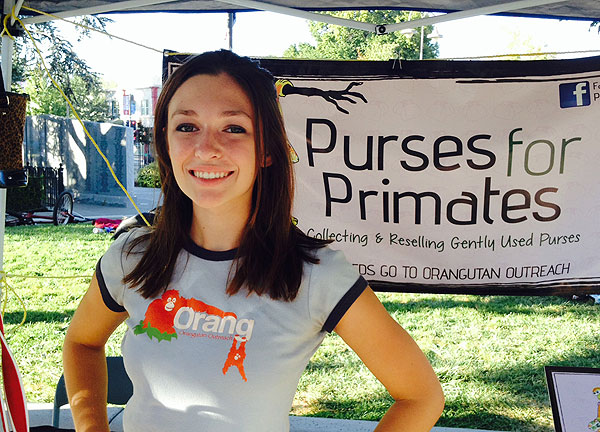 Allie has been involved in orangutan conservation for most of her life. Her first 'event' was when she was in 2nd grade at the "7-7-7 Peace Festival", where she handed out flyers on palm oil and explained how it was leading to the clear-cutting of  the orangutans' forest home. Whenever possible, Allie would do her school projects on orangutan conversation... and became known (not always so kindly) as 'the orangutan girl'. For her 4th grade science fair project she showed people on the street pictures of orangutans and asked if they would stop buying palm oil. Sadly, most said 'no'... and Allie got her first taste of the constant struggle that is orangutan conservation! (If it were easy we wouldn't have to be doing it!)
It was the video she made for her "reflection art program" through the PTA that rocketed her to fame in the orangutan conservation world! In the video, Allie takes on the role of a famous primatologist-- British accent included!-- and decides to bring an orangutan to the US to show him what palm oil is used for. The orangutan is clearly horrified-- as he should be! Here's the video:
As Allie grew older she continued fighting for the orangutans. When she was in junior high school she created her own fundraiser:
Purses for Primates
. She quickly followed this up with Antiques for Apes-- which has a large presence on eBay. Both projects are going strong and, to date, Allie has raised thousands of dollars for orangutan conservation.
Learn more about Purses for Primates
Check out Purses for Primates on Facebook
Allie is friends with our former Youth Ambassadors Madi & Rhiannon, and in 2012 she had the distinct honor of joining them on the Jane Goodall Roots & Shoots Youth Leadership Council.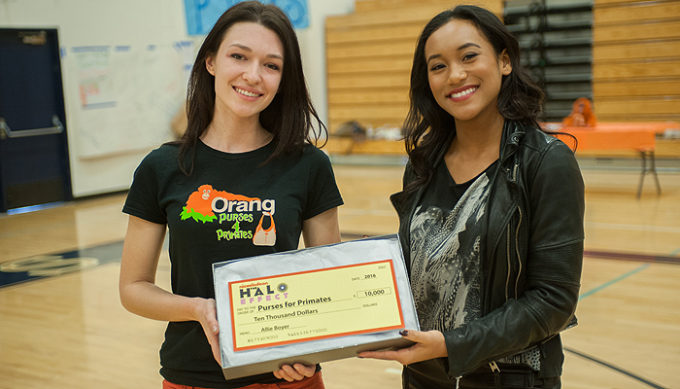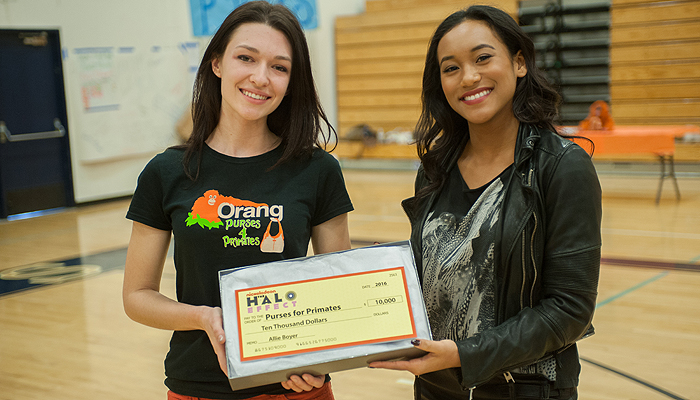 In 2016 Allie was featured on the Nickelodeon series The Halo Effect.  You can see the episode online.
Allie is now spearheading efforts to get young people involved in orangutan conservation efforts worldwide. Through Purses for Primates we are now working together to galvanize the support of young people to save the orangutans. Want to help? Please let us know.