BOS Foundation Releases Another 8 Orangutans to National Park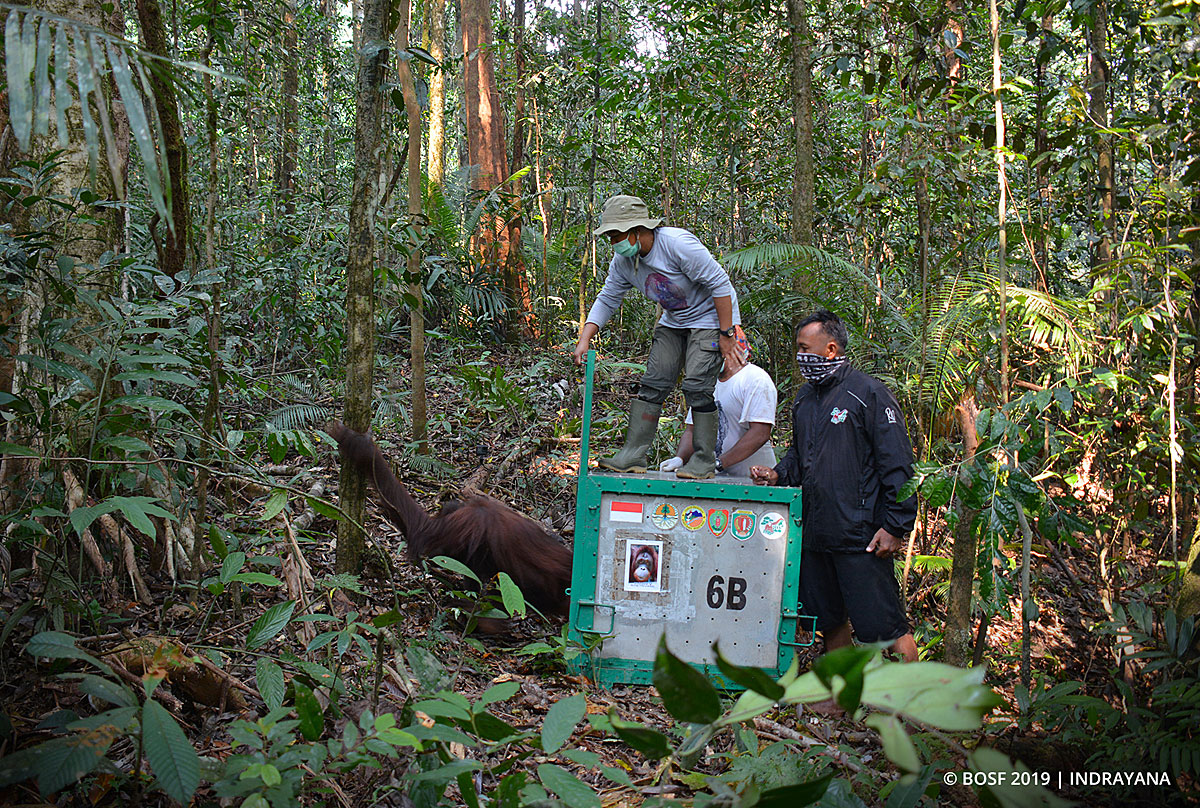 Text by: BOS Foundation Communication Team
September 9, 2019 — Rehabilitated orangutan releases are in full swing here in Indonesia, as The Borneo Orangutan Survival (BOS) Foundation has successfully released 28 orangutans from its Nyaru Menteng (Central Kalimantan) and Samboja Lestari (East Kalimantan) rehabilitation centers since March 2019. Just last week, eight more orangutans were released to Bukit Baka Bukit Raya National Park (TNBBBR), in Katingan District, Central Kalimantan, bringing the total number of orangutans released in TNBBBR since the first release there in August 2016 to 136 individuals.
The eight orangutans in this release group included three males (Tom, Toby, and Salu) and five females (Elly, Dini, Randang, Tarwan, and Bungsu). Meet them all here. They were dispatched in two separate convoys, departing from the rehabilitation centre on 3 and 5 September. Tom, Dini, Toby and Tarwan made up the first group, while Salu, Randang, Elly and Bungsu started their journey to freedom two days later. Our Nyaru Menteng medical team sedated and conducted final health checks on the release candidates at the Quarantine Complex prior to departure.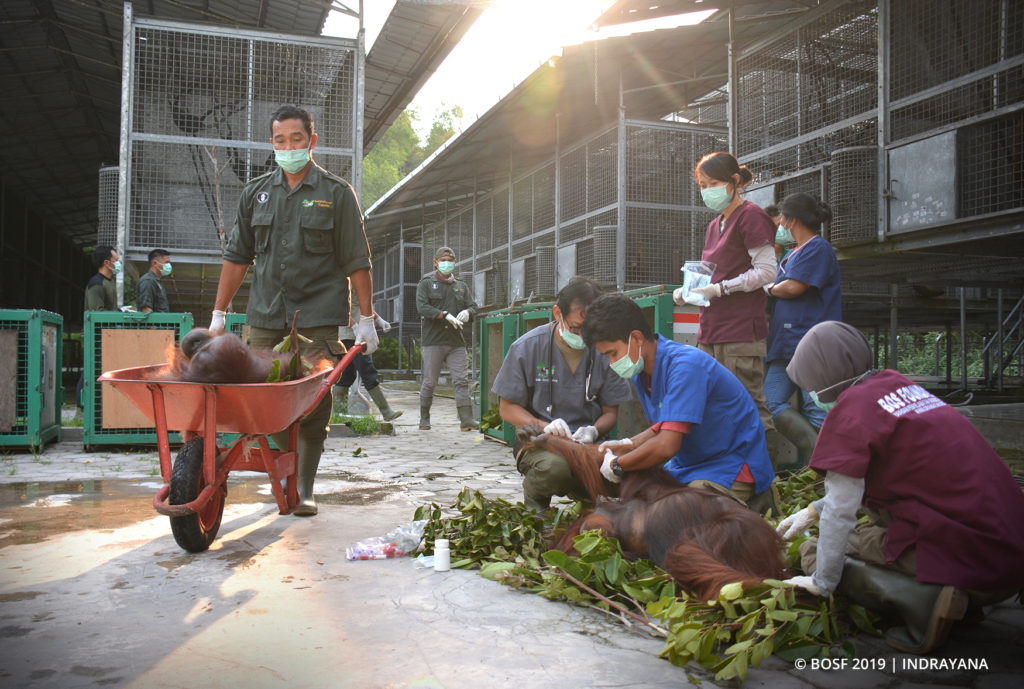 Our medical team sedates and conducts final health checks on the release candidates prior to their departure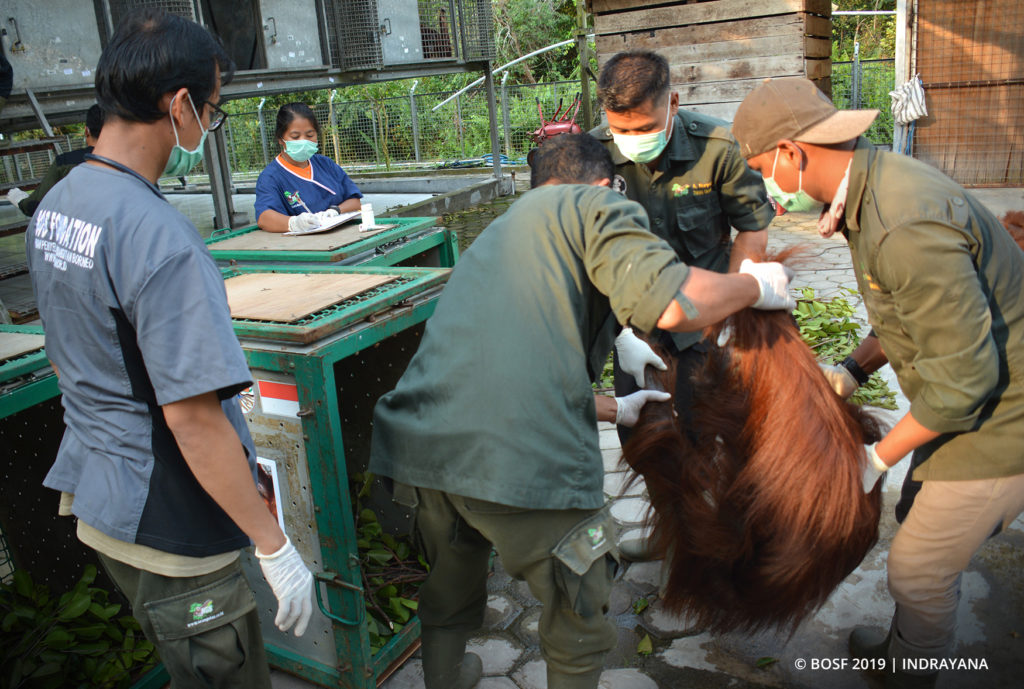 Orangutans are carefully moved into individual transport cages
After the orangutans were moved into their transport cages and had recovered from sedation, the release team departed from Nyaru Menteng and headed for the Hiran River Basin, our newest release point in the TNBBBR, and the location where Romeo and friends were released just last month.
Read also: New Release Site Ensures Optimum Orangutan Distribution in Forest
Both departure groups travelled the same route by road and river, with the teams making stops every two hours to check on the orangutans.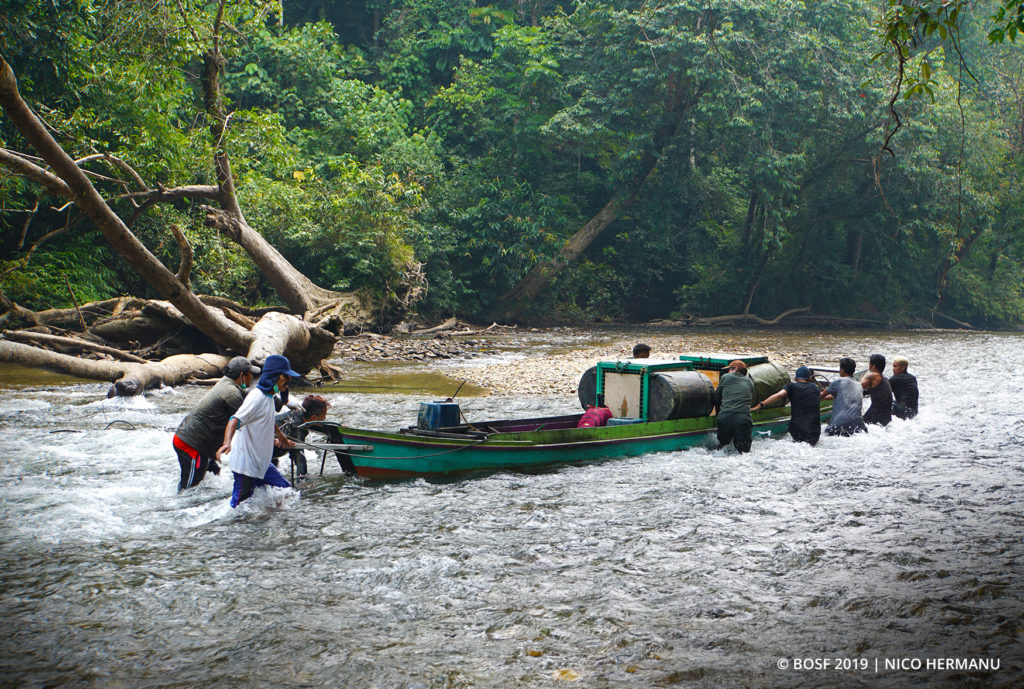 Trip from Nyaru Menteng to TNBBBR
Eight Orangutans Arrive at the National Park!
After a 19-hour journey from the Nyaru Menteng Orangutan Rehabilitation Centre to the release point, all eight orangutans were given true freedom in the forest!
The first group was successfully released on 4 September, with all four orangutans eagerly exiting their cages and climbing up the nearest trees. Toby, whose cage was opened first, chose to climb up the hill in front of him and grabbed a liana to dangle on before perching in the branches to observe his surroundings. Meanwhile, Tarwan chose a medium-sized tree to climb and headed straight into the canopy. Both Dini and Tom quickly climbed up a nearby tree and began to forage for natural food.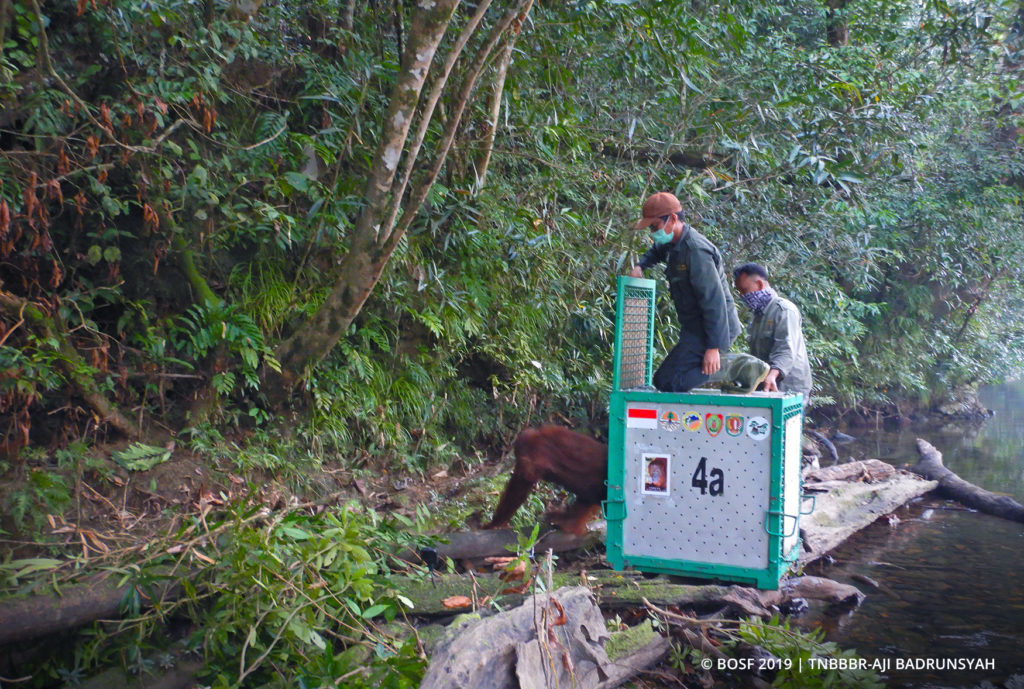 The oldest orangutan in the release group, Tarwan, finally gains her freedom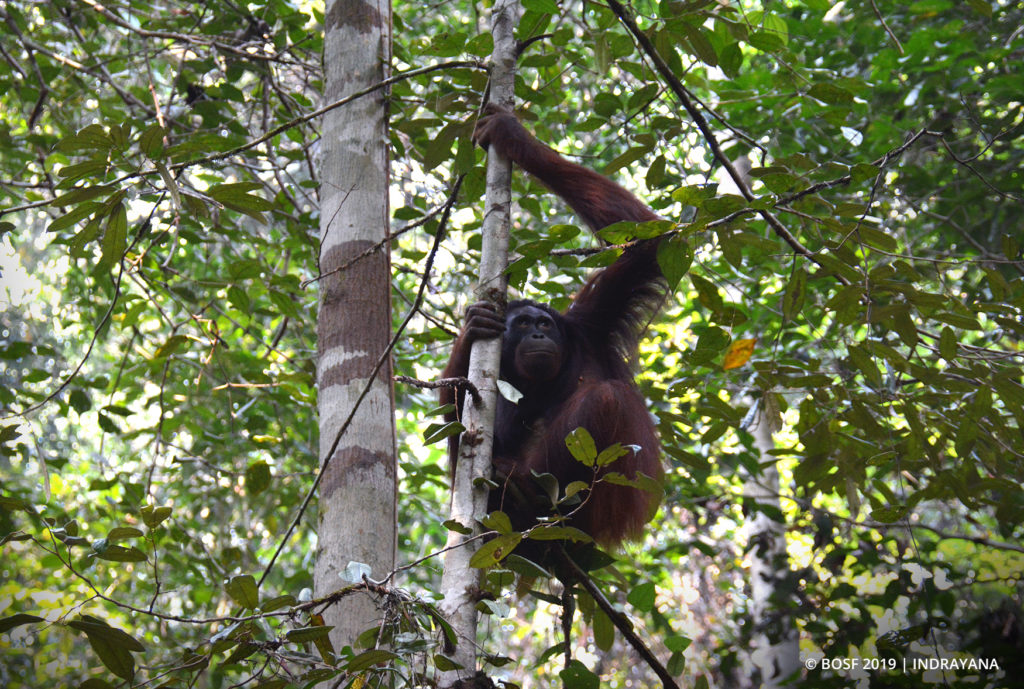 Randang in the TNBBBR forest
The second group of release candidates arrived in TNBBBR on 6 August. The release went smoothly, with all four orangutans heading straight into the trees in search of forest food.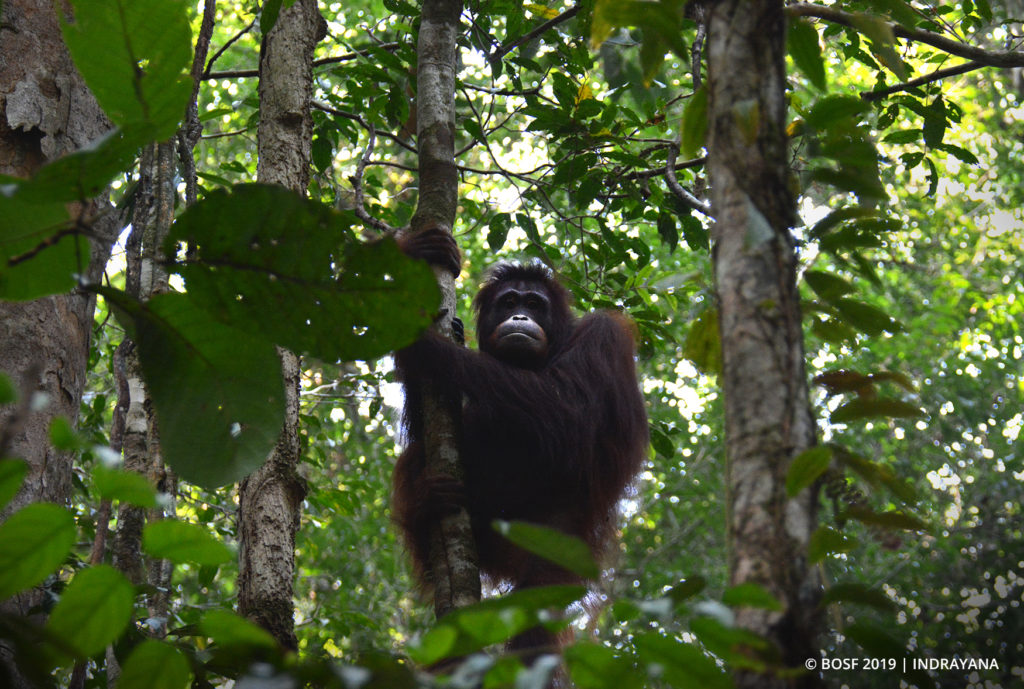 Bungsu and friends in the TNBBBR forest
The release team was happy and relieved to watch as Toby, Dini, Tom, Tarwan, Salu, Elly, Randang, and Bungsu finally completed their journeys to freedom. Now they can live as true, wild orangutans in the forests of the TNBBBR. Enjoy your new home! 🙂
The Orangutans Need Your Help!
Please make a donation to the Borneo Orangutan Survival Foundation today!
THANK YOU SO MUCH FOR YOUR SUPPORT!
{:(|}