BOS Nyaru Menteng: New Year, New Class!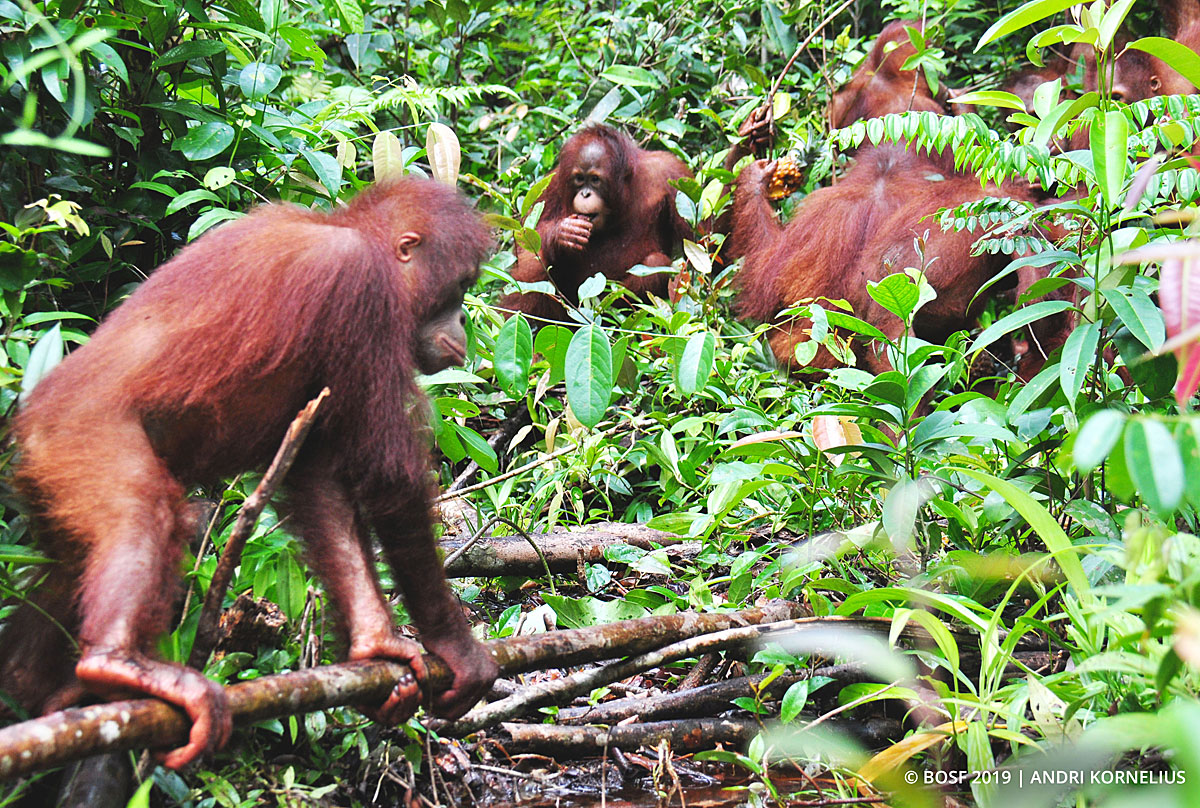 Text by: BOS Foundation Communication Team
January 10, 2020 — The beginning of a new year is the perfect time to start something new. This is certainly the case for Uru and Rachel, who have kicked off 2020 by advancing to Forest School Group 4. It's a new year and a new class!
Just as human students must progress through various levels throughout their years of formal education, orangutans preparing for reintroduction at Borneo Orangutan Survival Foundation facilities also need to progress through rehabilitation stages prior to being released. The very first step is a complete health examination, followed by a quarantine period, and then the young orangutans continue their rehabilitation journey in the nursery and in Forest School.
Read also: BOS Samboja Lestari: New Year, New Class!
As newcomers in Group 4, Uru and Rachel have adjusted surprisingly well to their new environment. This group consists of several orangutans their age, like Malika, Napri, and Otong. In Group 3, Uru liked to socialise, but here he prefers to spend more time alone up in the trees. Back in 2017, Uru was rescued from the village of Lawang Uru in Pulang Pisau Regency, Central Kalimantan. At the time of his rescue, Uru was clearly malnourished and traumatised, having been kept as a pet for almost two years.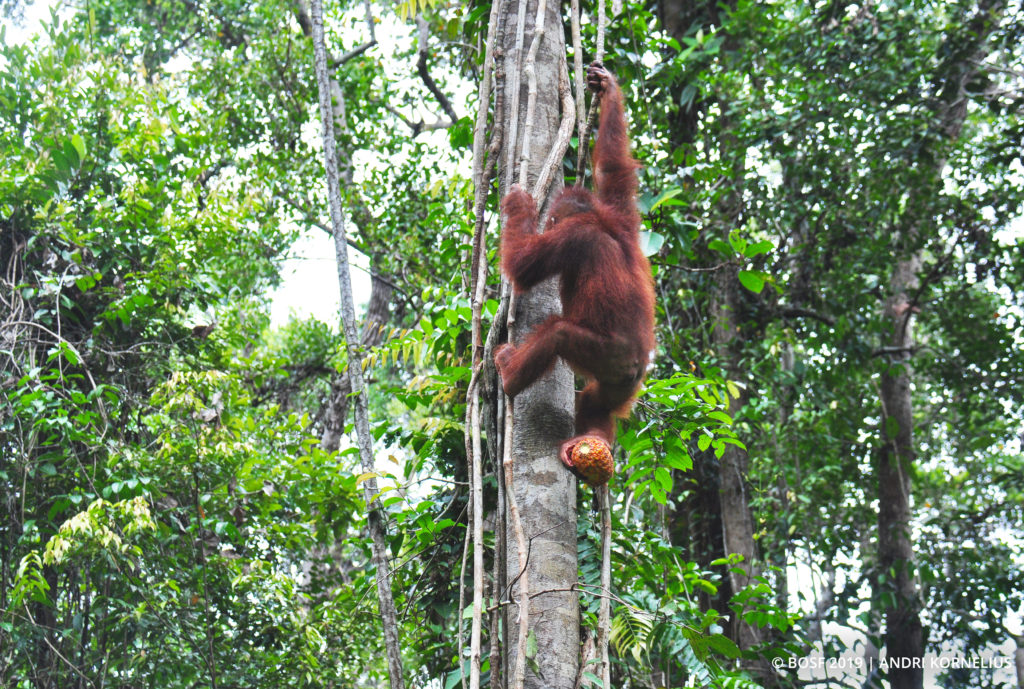 Uru climbs a tree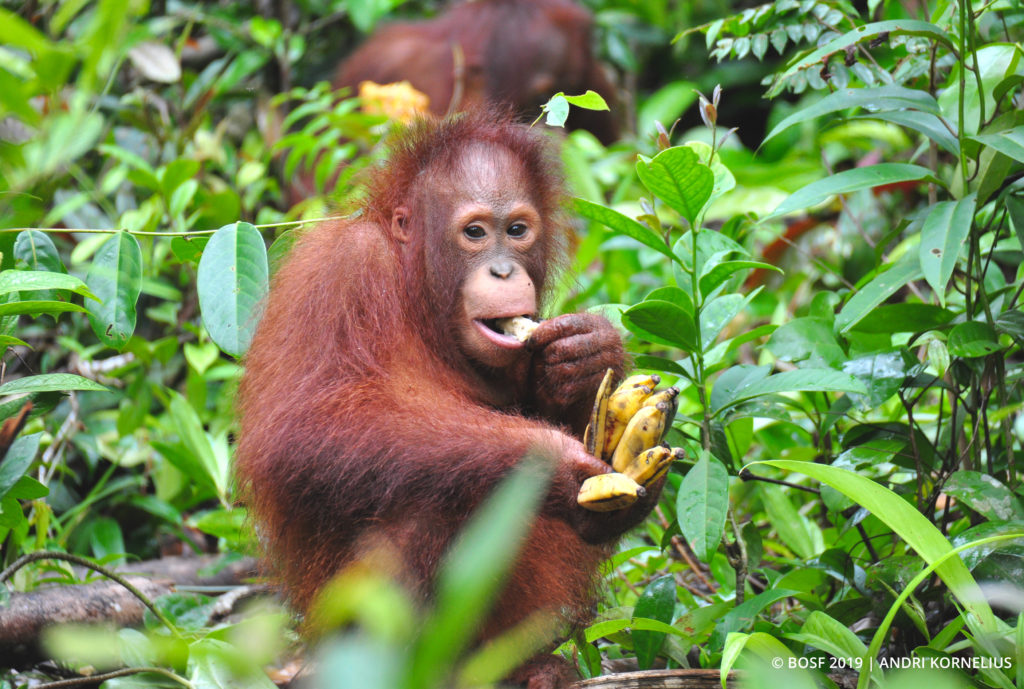 Uru enjoys a banana
Rachel, meanwhile, has become an avid explorer. Our surrogate mothers report that she is usually the last to arrive at Forest School, due to her drive to investigate the unknown. Unlike Uru, Rachel has always been a loner who spends more time in the canopy by herself than with her peers. Rachel was handed over by a local villager in Bajuh, Kapuas Regency, Central Kalimantan, when she was only 18 months old. She is now four years old and has made remarkable progress in Forest School.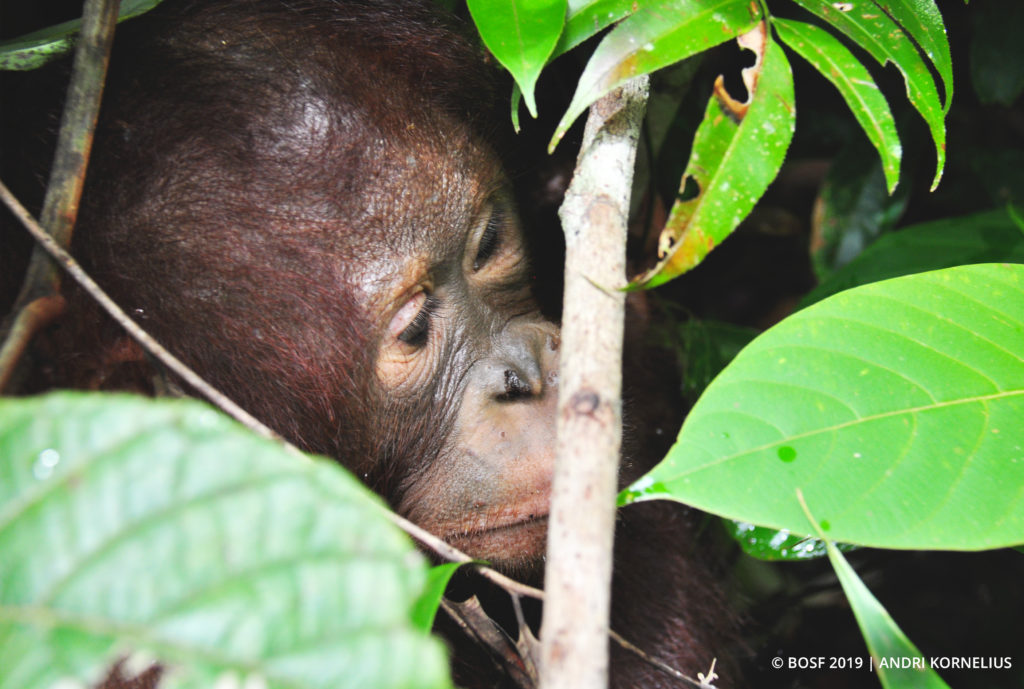 Rachel explores the forest
This growing independence in Uru and Rachel is quite normal for orangutans at the age of 4-5 years, as they begin to develop a drive to explore and investigate the unknown.
Since the wet season started in the middle of December, much of the Forest School "classroom" is now dotted with puddles. Unlike the younger members, who play together extensively in these puddles, the students of Group 4 have shown a clear preference to stay up in the canopy where they build nests, forage, and explore deeper into the forest. As they continue to hone their survival skills, we are confident that these clever students will learn everything they need for a free future in wild forests.
Orangutans in Borneo Need Your Help!