BOSF Orangutan Releases: Julien is Back!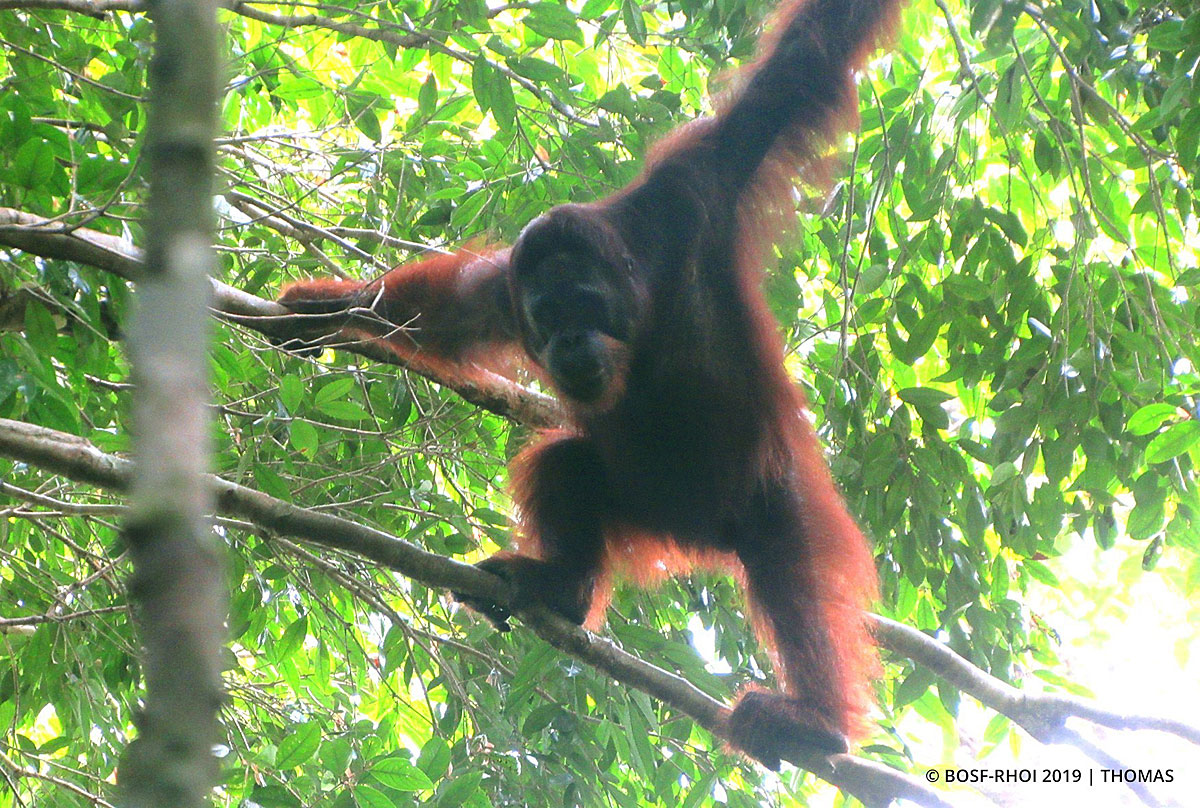 Text by: PRM team in Nles Mamse Camp, Kehje Sewen Forest
APRIL 15, 2019 — Last week, our Post-Release Monitoring (PRM) team from Nles Mamse Camp in the Kehje Sewen Forest managed to locate and conduct observations on Julien, a male we released on June 26, 2018. After a long time travelling far and wide in the forest, Julien was once again monitored by our team in an area known as Transect 10.
Julien was spotted spending time with Signe, Bungaran, and Leonie. He looked fit and in good health, swiftly brachiating through the forest. During observations, Julien carefully kept his distance from the team, and kiss-squeaked every time he caught a team member in his sights. He continually moved from tree to tree as he foraged.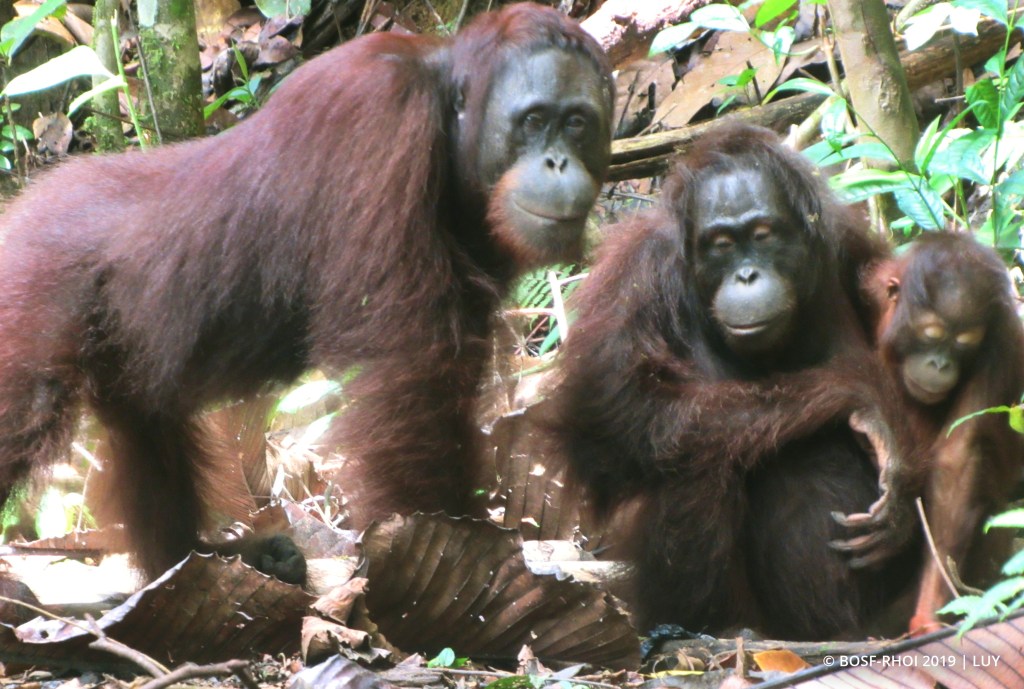 Julien, Signe and Bungaran
Read also: Julien Following his Instincts in New Home (opens in a new window)
Julien was seen following Leonie wherever she went and showed keen interest in her. Leonie, on the other hand, completely snubbed Julien. She was more interested in the natural foods around her, and paid little attention to her admirer.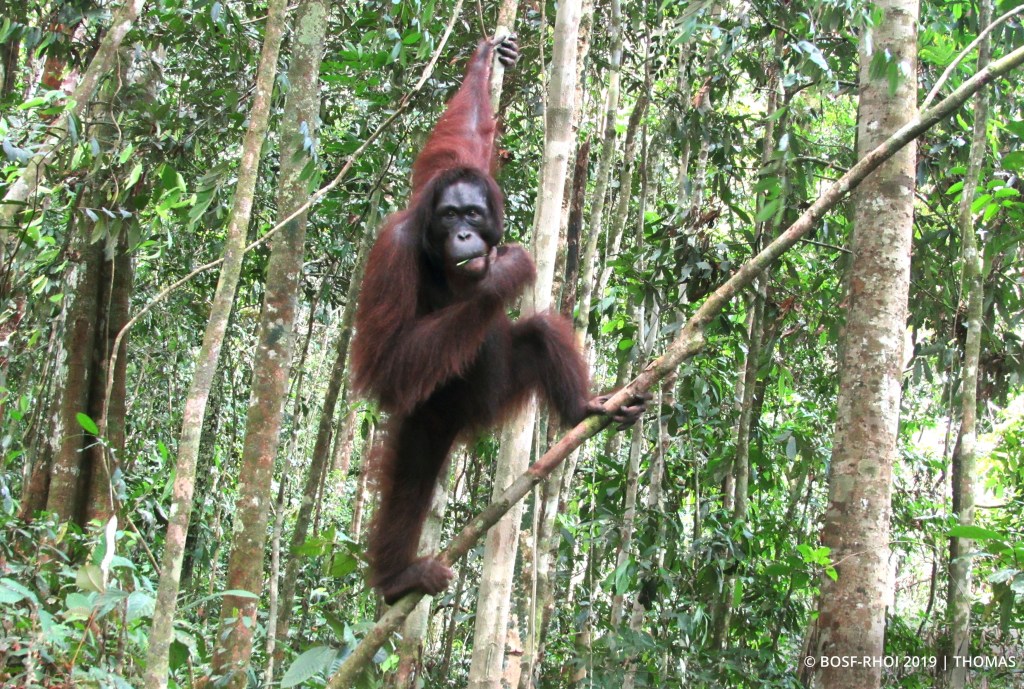 Leonie
Julien's advances, however, eventually paid off. At around noon, after Leonie woke from a brief rest in her day nest, Julien finally succeeded in approaching Leonie: She finally allowed him to sit by her side and eat together, and the two even copulated later in the afternoon. Persistence, it seems, is certainly the key to success!
After collecting sufficient data and documentation, the PRM team left the two orangutans in peace. We sincerely hope that Leonie will one day follow in the footsteps of Sayang and Teresa, who have birthed in the Kehje Sewen Forest and contributed to increasing the wild orangutan population there.
Read also: Kehje Sewen Forest Has a Mother Teresa
The Orangutans Need Your Help!
Please make a donation to the Borneo Orangutan Survival Foundation today!
THANK YOU SO MUCH FOR YOUR SUPPORT!
{:(|}