BOSF Orangutan Releases: Mother-Son Orangutan Pair Regain Forest Freedom!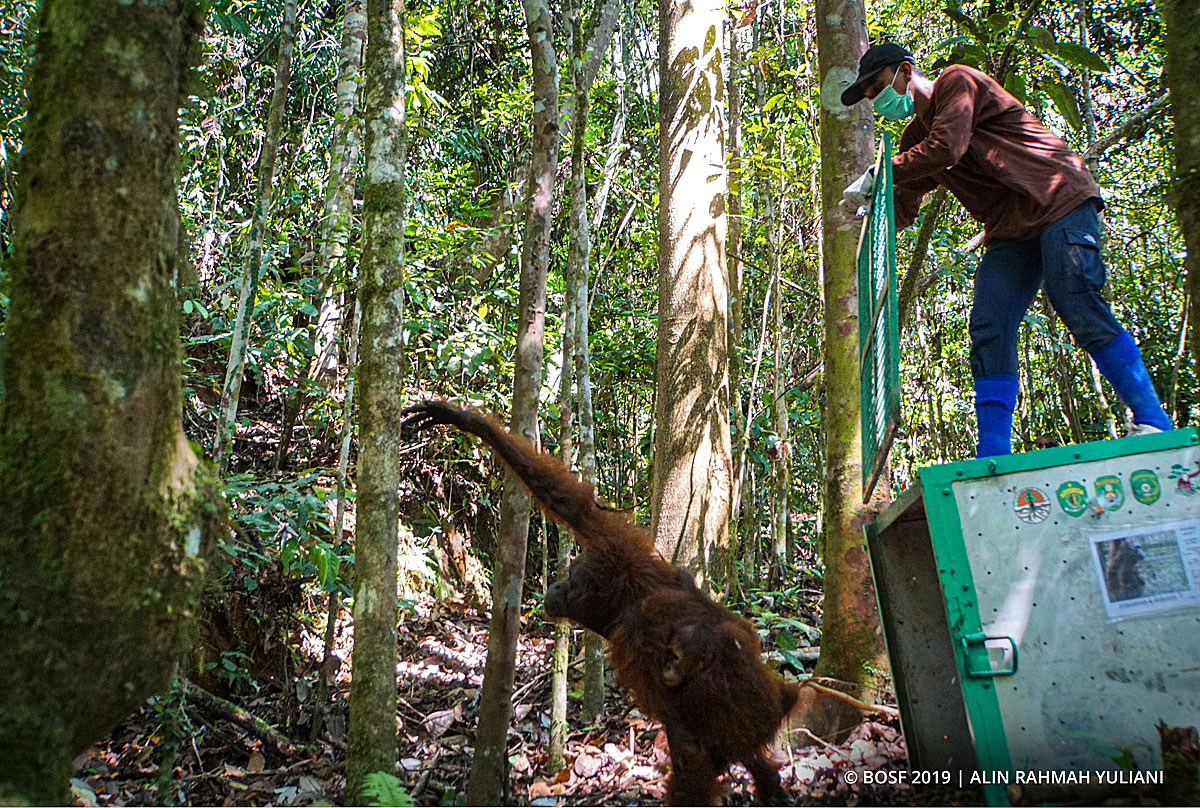 Text by: BOS Foundation Communications Team
November 18, 2019 — Do you remember mother-infant pair, Jubaedah and Jubaedi, who were rescued several months ago?
Jubaedah and Jubaedi are a wild orangutan mother-son pair who we rescued earlier this year from Guntung village, not far from Bontang City, East Kalimantan. Upon rescue, a wounded Jubaedah was extremely underweight and suffering from traumatic injuries. As she was in no condition for direct translocation to a safer forest – our standard procedure for rescued, wild orangutans – Jubaedah and baby Jubaedi were brought to the BOS Foundation's Samboja Lestari Orangutan Rehabilitation Centre to undergo intensive treatment to aid in their recovery.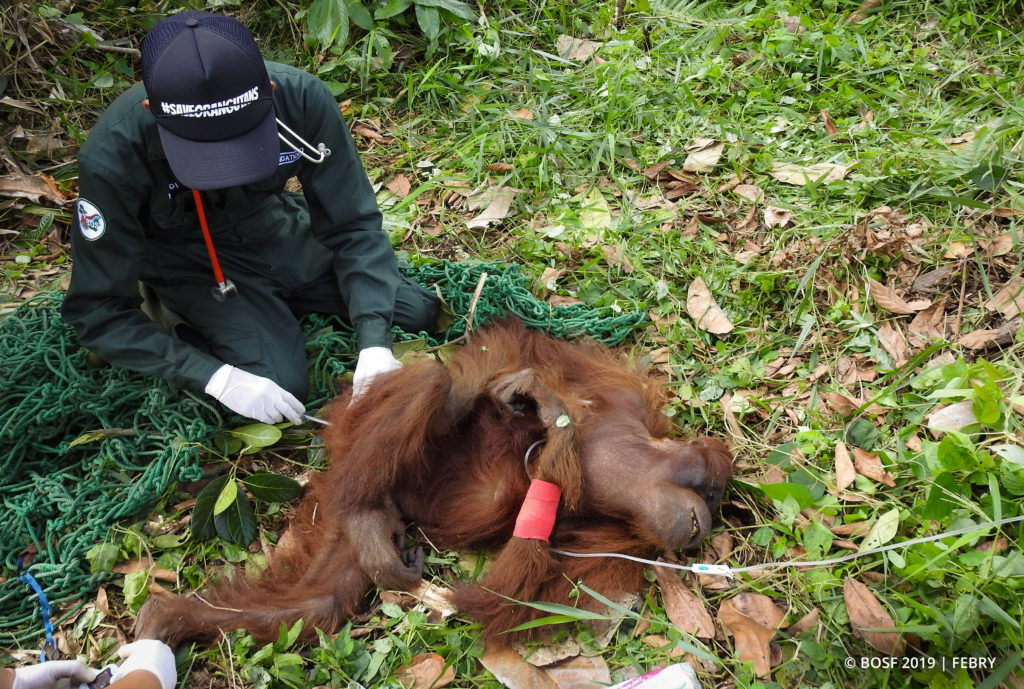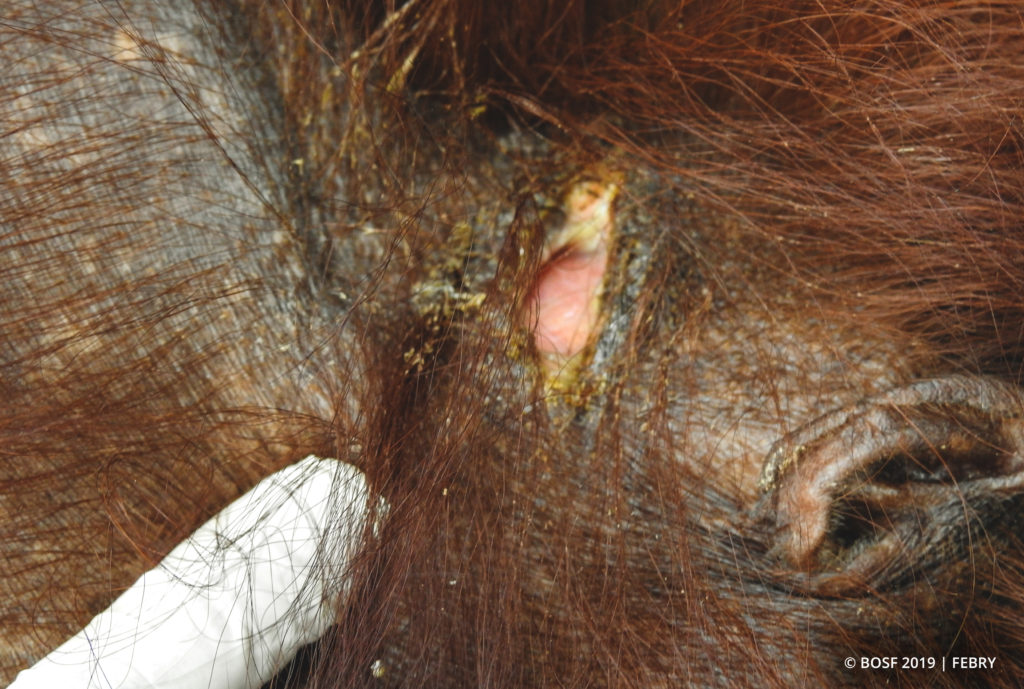 Jubaedah and Jubaedi upon rescue
Read also: Release Candidate Profiles for the 23rd Orangutan Release from BOS Foundation's Samboja Lestari Orangutan Rehabilitation Center
Today, after several months of treatment at Samboja Lestari, we are happy to report that a fully recovered Jubaedah and her son, Jubaedi, have finally regained true freedom! They were released in the Kehje Sewen Forest alongside Titon, an adult male orangutan.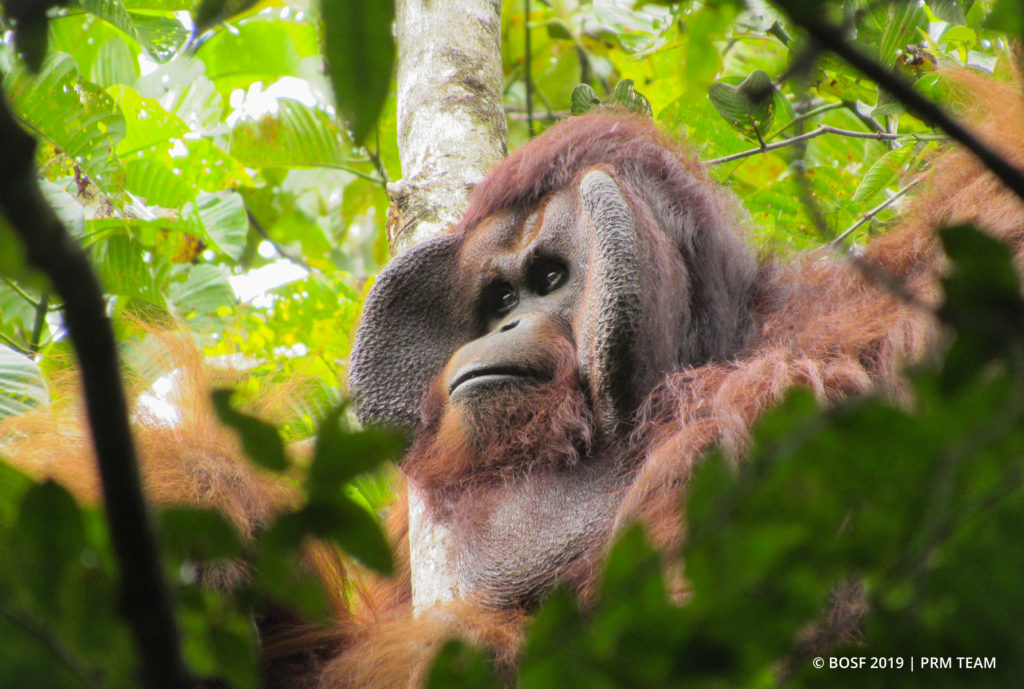 Titon up in a tree, post-release
The #OrangutanFreedom journey for these three started on Tuesday, 12 November. The release team transporting the orangutans departed from Samboja Lestari early in the morning and headed to the Kehje Sewen Forest. After a long, 20-hour car ride over difficult terrain and through severe weather, the team finally reached the release points with the orangutans in their transport cages.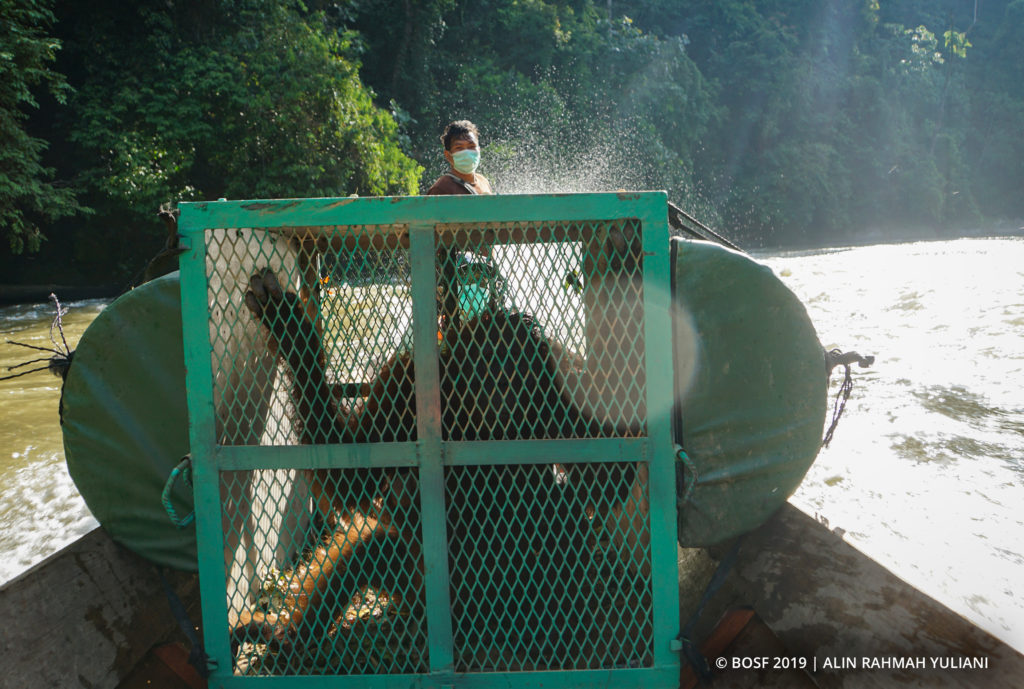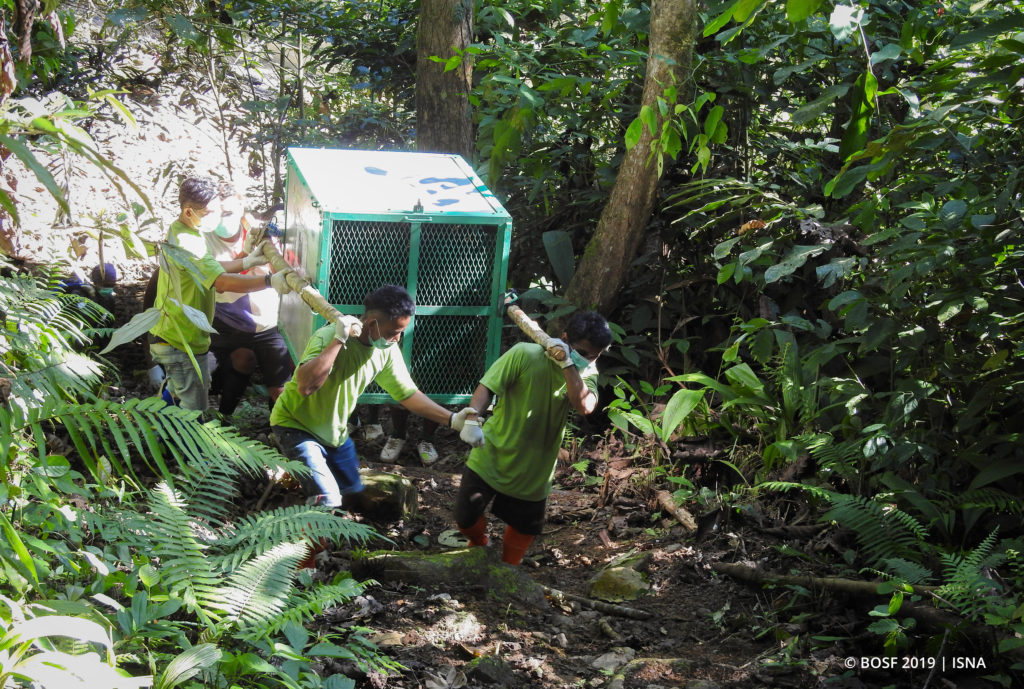 Trip to the release points
Around noon, one day after departure, the release team sent a message to the BOS Foundation headquarters in Bogor, informing our communications team that the three orangutans had been successfully released and were now living wild and free in the forest. Welcome to your new home, Jubaedah, Jubaedi, and Titon!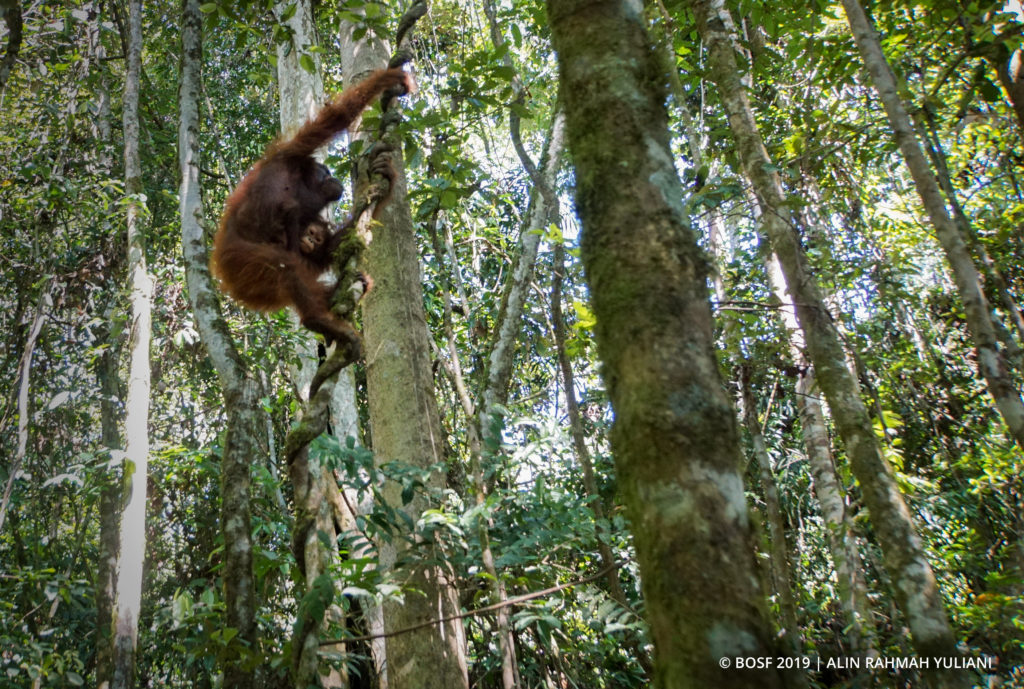 Jubaedah and Jubaedi regain their freedom
This release raises the reintroduced orangutan population in the Kehje Sewen Forest to 118 individuals, and the total number of orangutans released by the BOS Foundation across our three release sites in East and Central Kalimantan to 436 individuals.
This release would not have been possible without the full support of the Indonesian government through the Ministry of Environment and Forestry, the Natural Resources Conservation Agency (BKSDA), and both the provincial and regional governments. We would like to extend our deepest gratitude to #Orangbaik who donated through the Kitabisa.com campaign, the Arcus Foundation through the Giving Day For Apes campaign, and a Swiss donor who provided a matching grant. We would also like to thank the private donors, our global partners, and those from the private sector such as Pupuk Indonesia, Pupuk Kaltim, and Rekayasa Industri. We hope that in the coming years, more orangutans can be released to natural forests, where they belong.
Orangutans in Borneo Need Your Help!