BOSF Orangutan Releases: Slowly but Surely, Febri Adapts to Life in Kehje Sewen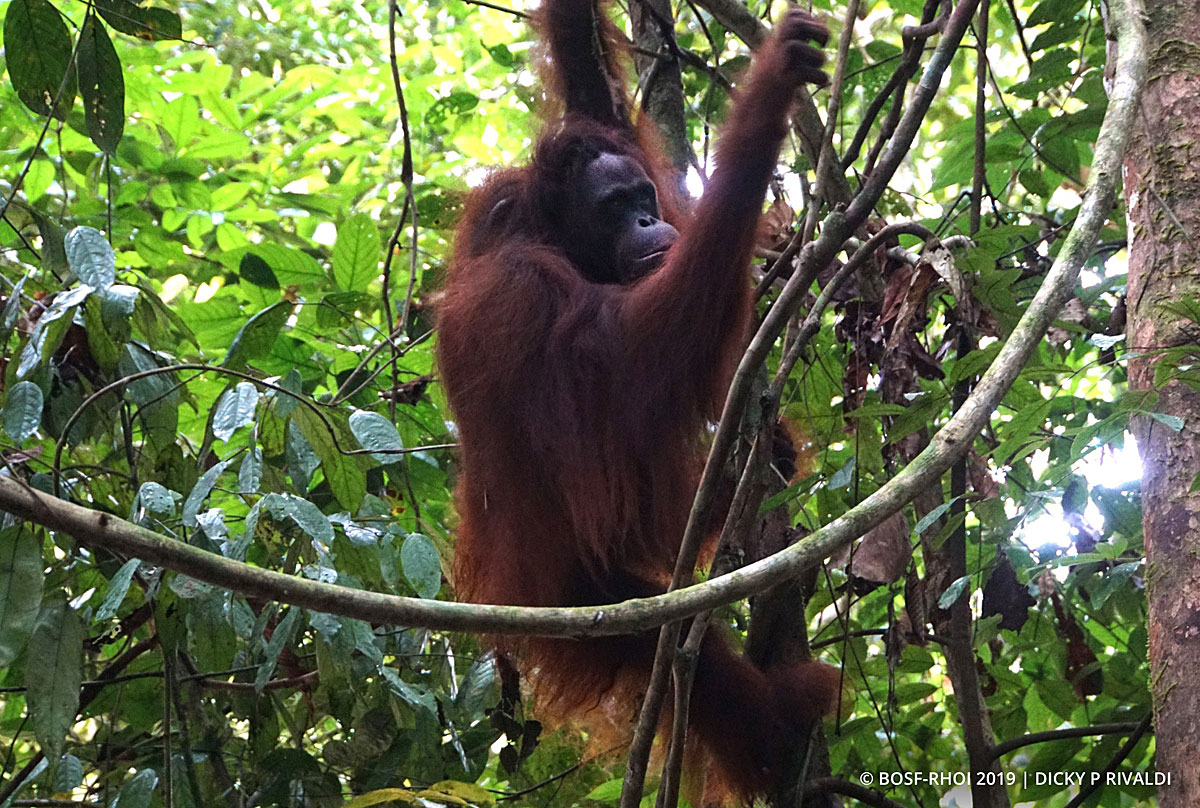 Text by: BOS Foundation PRM team at Nles Mamse Camp, Kehje Sewen Forest
September 24, 2019 — Following the latest BOS Foundation orangutan release conducted in East Kalimantan's Kehje Sewen Forest, our PRM team from Nles Mamse Camp immediately began to conduct nest-to-nest monitoring on all four of the newly released orangutans. Per usual, the team records everything that occurs during the adjustment process as the orangutans settle into their new environment.
Last week, we shared the story about how Misri was adapting to life in the forest. Now, we have learned how Febri, another female who was released at the same time as Misri, is faring in the wild.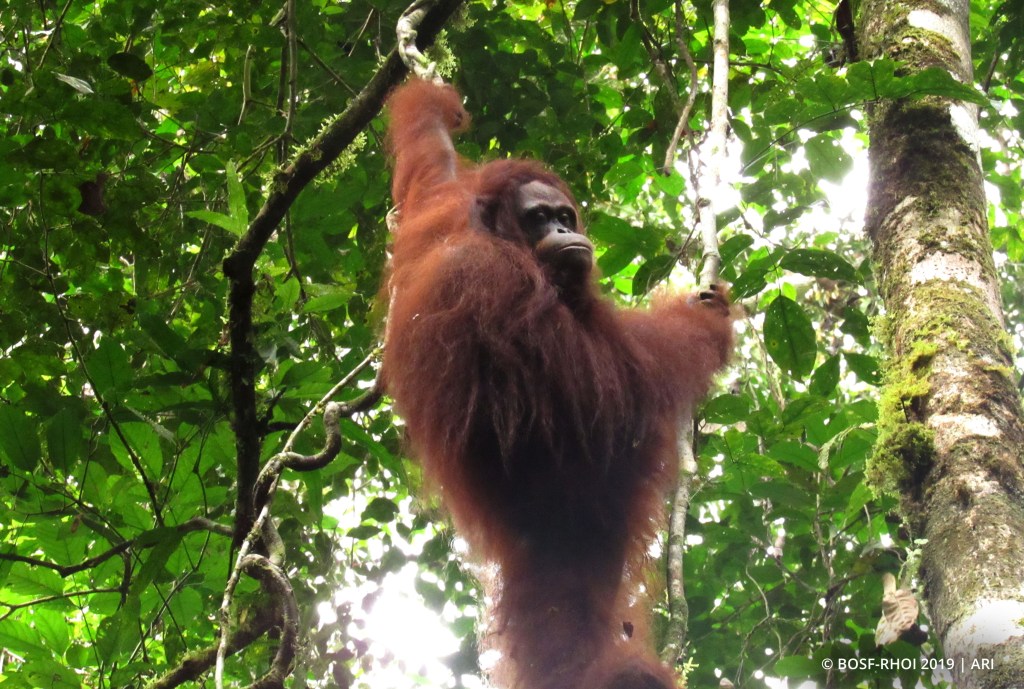 Febri
From the moment that Febri's transport cage was opened, three of our PRM technicians – Slamet, Lung, and Ari – began to follow and observe her behavior. Unlike Misri, who burst out of her cage and ventured off to explore the forest, Febri stayed nearby. She climbed up the closest tree, where she sat to rest for a time. She then moved on to another tree to forage before, again, sitting to take in her new surroundings. She did not eat much that first day, only stopping to feed on two types of natural food – liana fruits and forest rambutan – before finally constructing her night nest.
The next morning, the team returned to her previous location and found Febri just as she was leaving her nest. It was around 6 a.m. and Febri already appeared to be more energized than the day before. She still did not travel far, instead staying close to explore the immediate area surrounding her release point. This time around, she consumed a greater quantity and variety of forest foods. At one point she even foraged for fruit which she took back to her nest! After rested in it again for about an hour, she continued to feed, this time moving to another tree to eat new foods. She devoured durian, Artocarpus, and some young leaf shoots until it was time to build her night nest.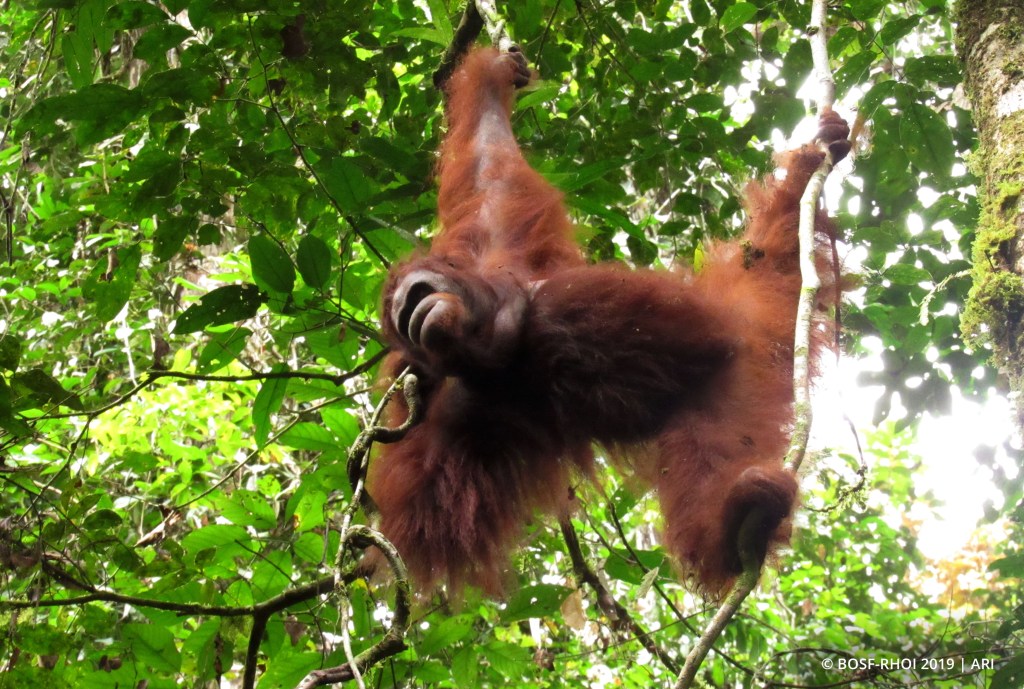 Febri dangles from a tree
Over the next few days of monitoring, Febri seemed to grow more relaxed and comfortable in her new environment. She moved effortlessly through the trees and even wandered off to explore a waterfall, where she was seen drinking and foraging until the day turned dark. She then finished the day's adventures and nested for the night.
Initially, we were rather concerned that Febri was not as active as the other released orangutans. However, since her first few days in the forest, she has been showing small, positive improvements. Febri looks healthy and appears to be slowly embracing her life in the Kehje Sewen Forest.
The Orangutans Need Your Help!
Please make a donation to the Borneo Orangutan Survival Foundation today!
THANK YOU SO MUCH FOR YOUR SUPPORT!
{:(|}