BOSF Orangutan Releases: Adventure Awaits Misri and Friends in the Kehje Sewen Forest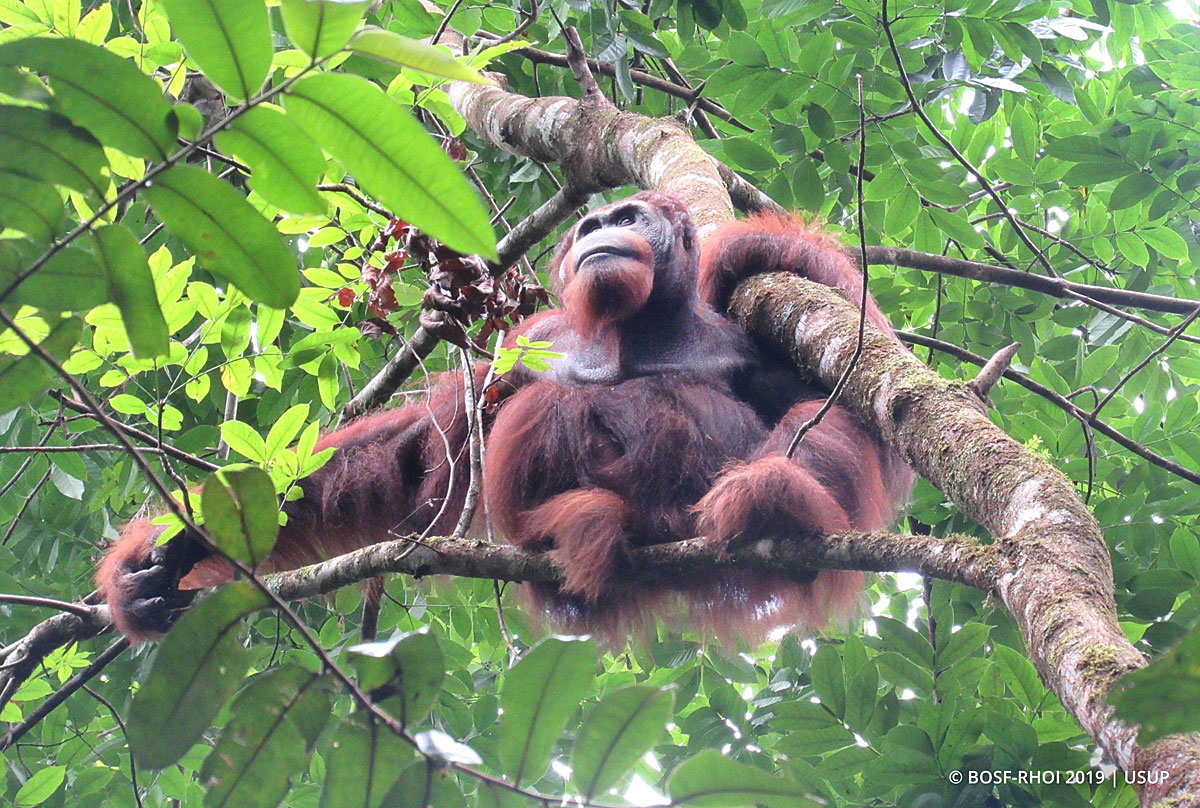 Text by: BOS Foundation PRM Team in Nles Mamse, Kehje Sewen Forest
Sept 4, 2019 — On 27 August 2019, the BOS Foundation released four more rehabilitated orangutans to the Kehje Sewen Forest in Muara Wahau Sub-District, East Kutai Regency, East Kalimantan. Shortly after their transport cages were opened, the orangutans climbed up into the canopy while they were followed and observed by our Post-Release Monitoring (PRM) team from Nles Mamse Camp.
Read about the release here!
Meet the orangutans here!
Our PRM team is tasked with recording the activities of every released orangutan, from the second that they rise from their nests in the morning until the moment they build their night nests in the evening. The purpose of these observations is to determine how well newly-released orangutans are adapting to life in the wild. For these four newly released orangutans, release day was not the end of the reintroduction process, but rather marked the beginning of new adventures!
From the moment of his release, 17-year-old male Misri, moved without hesitation. He immediately left his transport cage and reached for the nearest liana. As he climbed up into the canopy, he stopped for a moment to survey his surroundings. He looked at the release team below and quickly shook a tree branch to show his displeasure at their presence before moving deeper into the forest. Not wanting to miss a day – especially the first day – of observations, the PRM team followed cautiously behind. The team soon caught up with Misri, who was found sitting atop a tree with mother-offspring pair Riki and Rini, who were also released earlier that same day.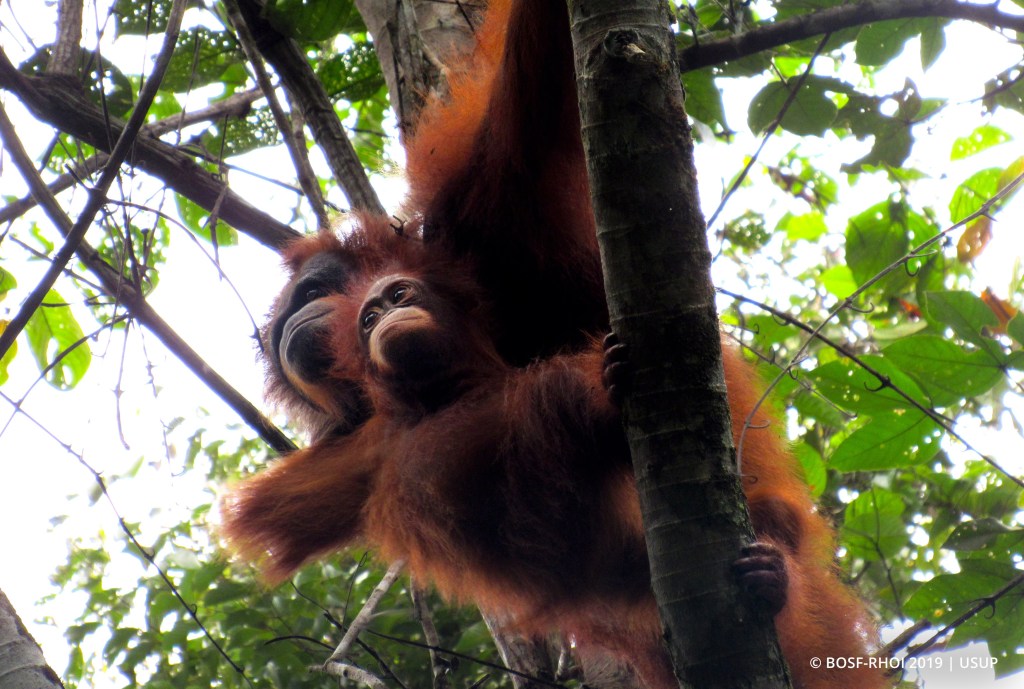 Riki and Rini
It did not take long for Misri to continue on in his journey, whilst eating a healthy helping of young leaves and termites along the way. With a full stomach, he finally stopped to sit on a branch where leaned onto the trunk to take well deserved a break. But suddenly, rain began to fall! With one eye still closed, Misri slowly wove some small branches and twigs into an umbrella-like shape to shield his head from the rain. With flying colours, he had passed his first test in the forest!
Then the rain started to fall heavier, and thunder could be heard rumbling in the distance. A storm was coming! The PRM team had no choice but to call off the afternoon's observations and rush back to the safety of camp.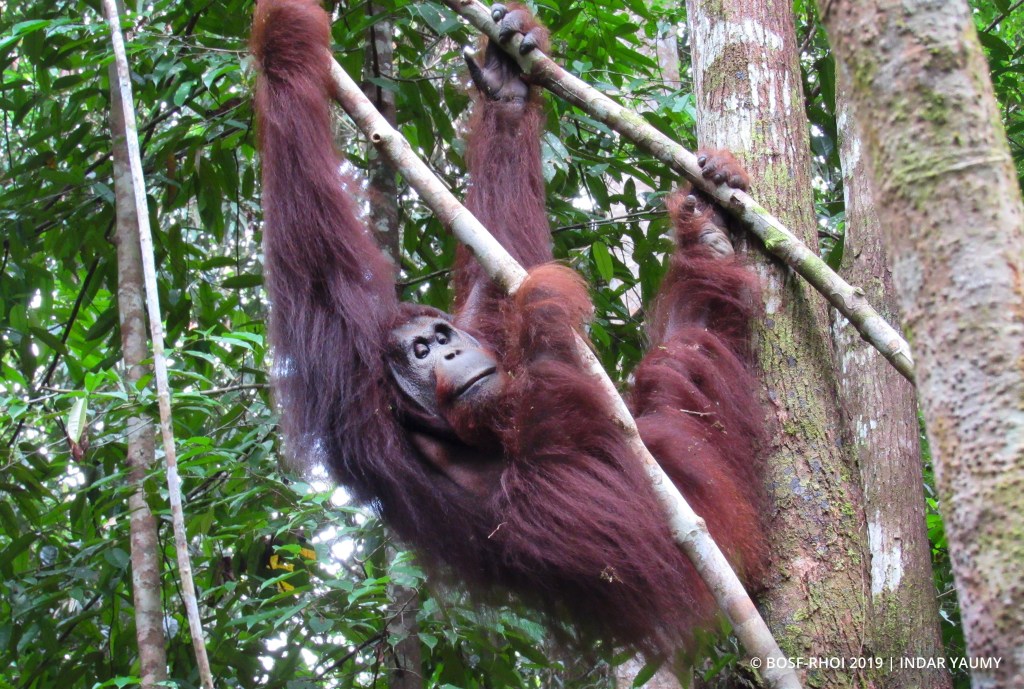 Misri
The team was elated to see Misri adapt so quickly to his new surroundings on his first day in the Kehje Sewen Forest. We cannot wait to see how Misri settles into life in the wild in the coming weeks – but, so far it looks as though he is making himself at home!
The Orangutans Need Your Help!
Please make a donation to the Borneo Orangutan Survival Foundation today!
THANK YOU SO MUCH FOR YOUR SUPPORT!
{:(|}