Orangutan Besties Desi and Kimi— Take 2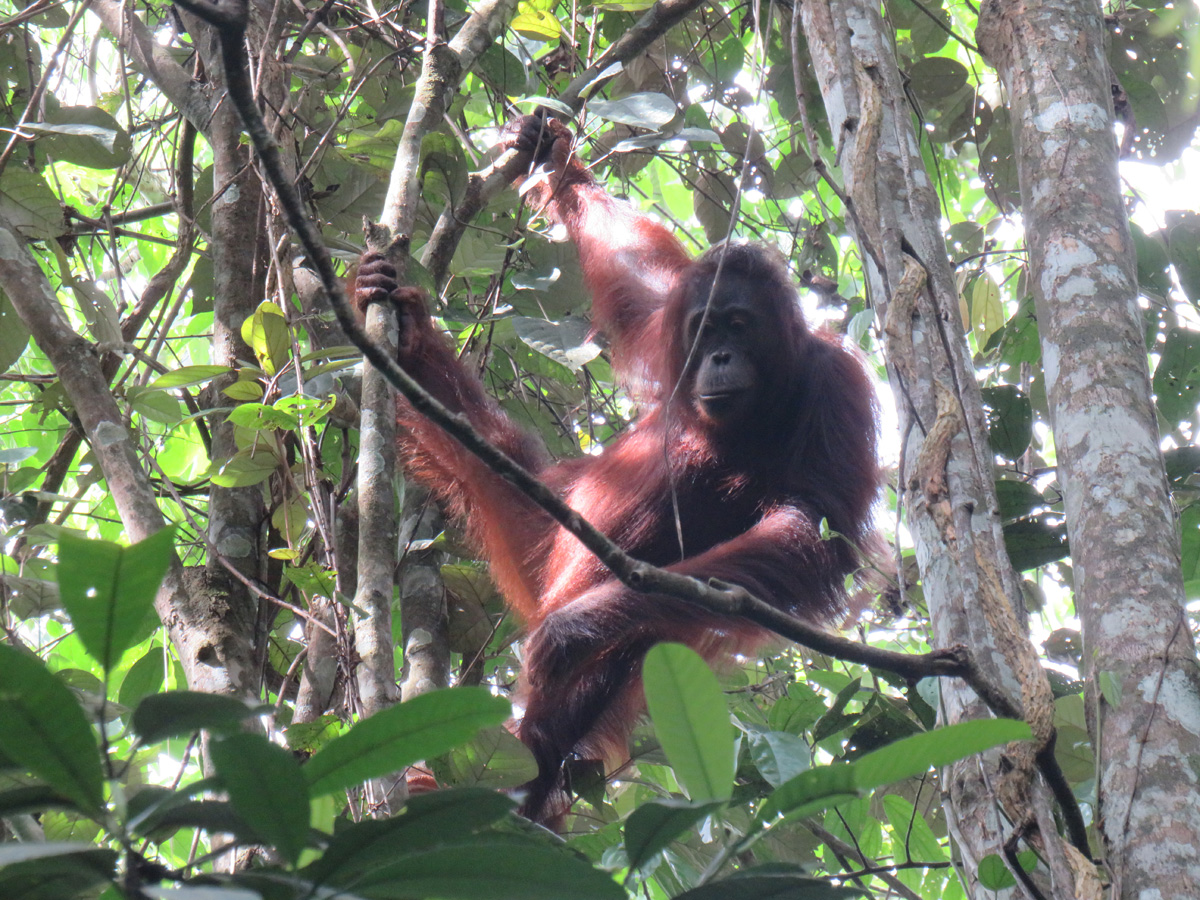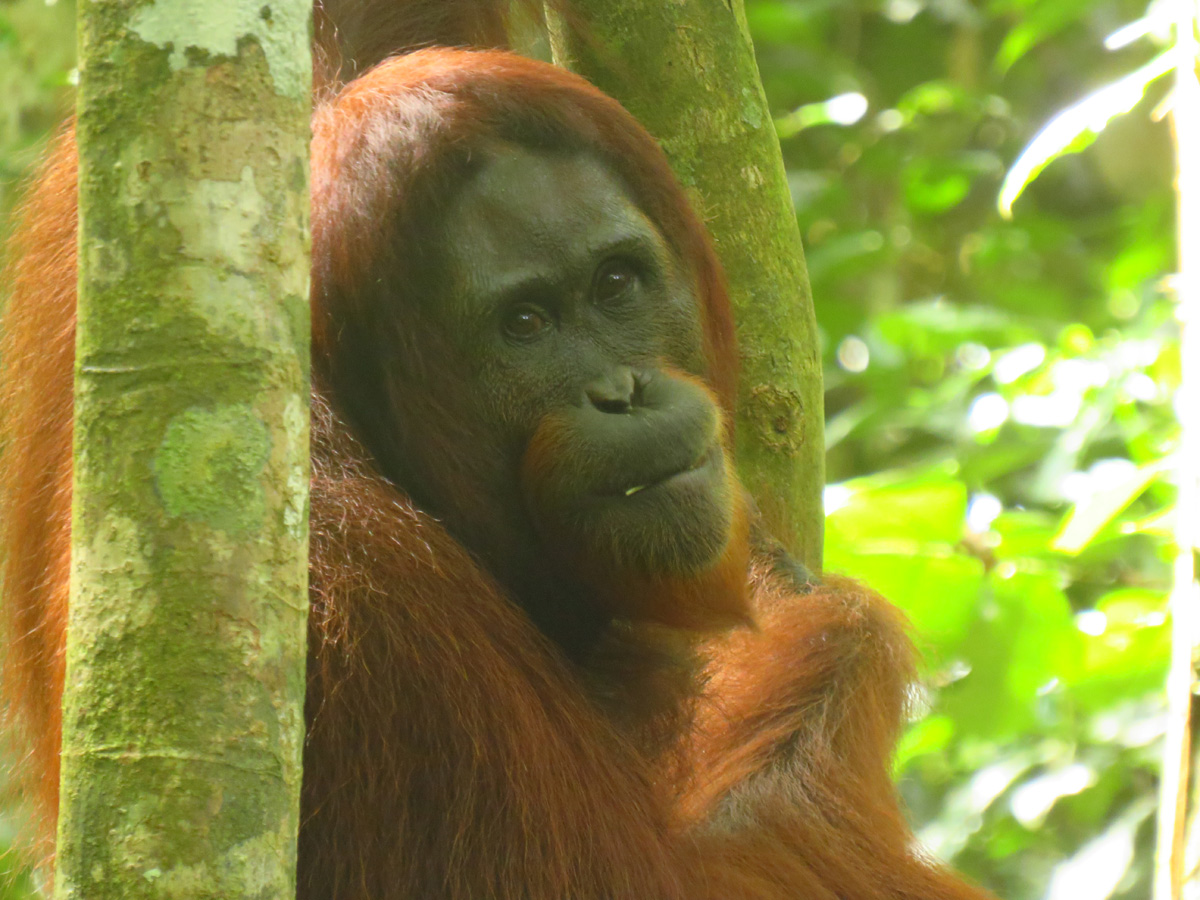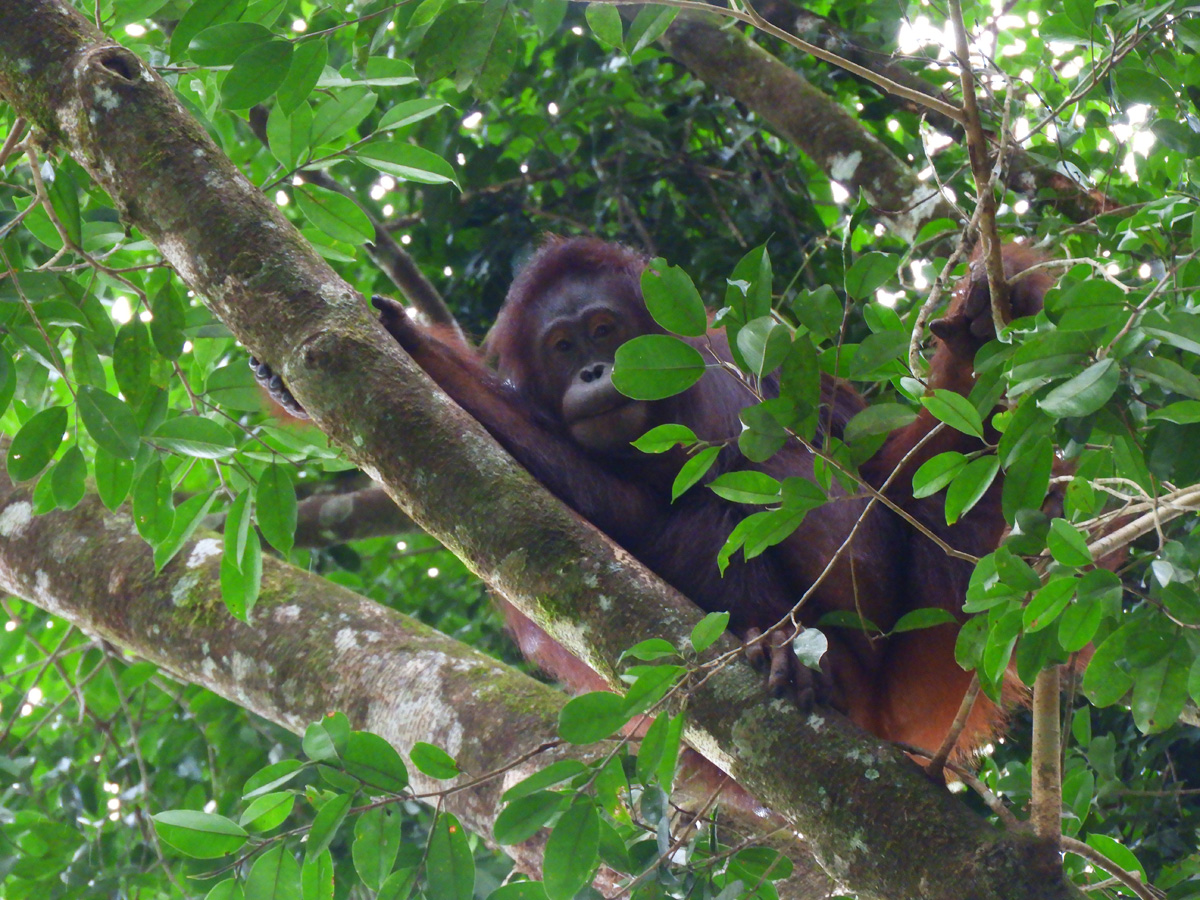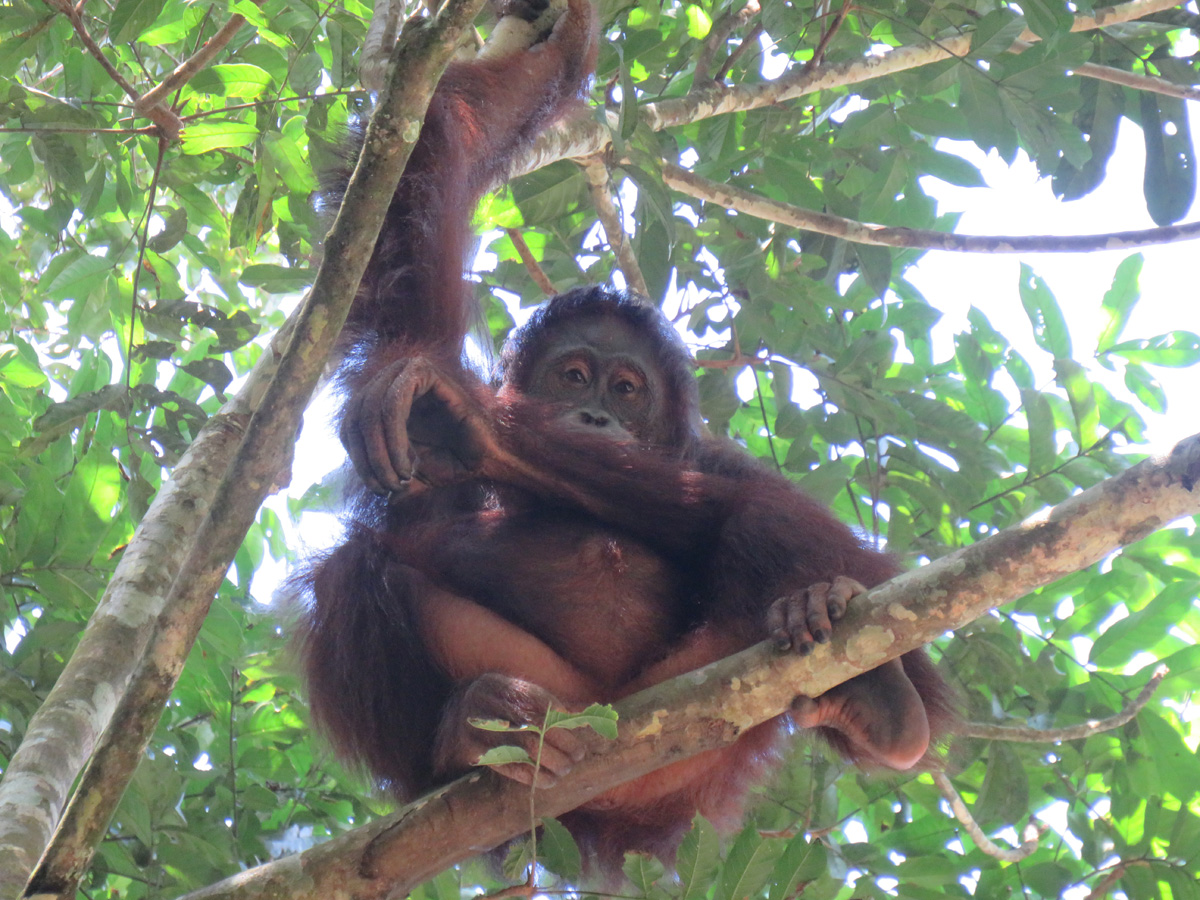 Posted: Jan 24, 2022
Text by BOSF Post-Release Monitoring Team of Juq Kehje Swen, East Kalimantan
Kimi Crashes Observations
Observing orangutans on pre-release islands involves the collection of data on both their behavioral development and their physical health. Sometimes, this can be quite tricky, as we have experienced with Desi on Juq Kehje Swen Island in East Kalimantan.
In mid-December, our monitoring team assigned to Juq Kehje Swen Island was carrying out observations focusing on Desi's foraging behavior when we discovered that Desi had only been eating soft, sweet foods for several days. It was thought that this could be an indicator of illness or a problem concerning her teeth.
Read more about Desi and Kimi here.
Desi resides on Juq Kehje Swen, an 82-hectare forested island not far from Muara Wahau, in East Kutai, East Kalimantan. She shares this pre-release island with Kimi, a wild female orangutan who came from the forest that surrounds the island. Rich in biodiversity, it is not surprising that wild orangutans are found in the area. We welcome Kimi's presence and find that comparing the two is a great tool for measuring Desi's progress.
Upon reaching the feeding platform, one team member called out for Desi to come and collect the food items we had brought with us on that day.
"Desi... Desi..." the team member called.
We immediately heard a cracking sound resonate from the forest canopy in an area upstream. The rustling was a bit louder than expected, a sign that the source of the noise was moving quickly. Knowing that Desi usually moves quietly and carefully could only mean one thing – it was not her approaching, but Kimi! However, Desi could be seen approaching just a couple of seconds behind Kimi.
While waiting for Desi, we placed some fruit on the tip of a pole. The pole was then raised to the branch where Desi was waiting, as a means to pass her food. But just as the pole was about to reach Desi, Kimi, who had been some distance away, suddenly rushed in. We were trying to feed Desi her supplementary diet, but Kimi had inserted herself firmly into the situation. We immediately pulled the pole back and tried to shoo Kimi away.
Desi knew that the food was intended for her and she came closer when we extended the pole back out. She snatched a banana, but Kimi once again interrupted the process and tried to grab the food. We shouted to drive Kimi away and displayed our displeasure, but she would not budge. It was then that Desi apparently decided she was tired of the situation and started a fight with Kimi.
Eventually, Kimi backed off and we were able to start observing Desi as planned. Desi, who likes to take her time while feeding, was finally able to enjoy her food in peace. We attempted to carefully watch Desi as she ate, to better understand what could be ailing her, but Kimi soon returned, interrupting the process. We positioned one team member to specifically keep Kimi at bay while we examined Desi, but as time went on, Kimi became less and less accepting of this treatment and she emitted a loud kiss squeak.
Unfortunately, we were unable to collect as much data as we would have liked, thanks to constant interruptions from Kimi. However, we will continue working hard to closely watch over Desi until we fully understand what has caused the change in her foraging behavior and determine her current health status.
Orangutans in Borneo Need Your Help!
Prefer to donate crypto?